ActCon 2023
LIVE EVENT MANAGEMENT
Event resource management for the 2023 Action Conference
Print, Fabrication, Installation & Event Resource Management
Start June 2023,
Finish July 2023
CHALLENGE
Managing the event resource requirements for AmericaFest, the largest multi-day conservative gathering in history, posed a significant challenge. With over 10,000 attendees spanning all age groups, this four-day extravaganza featured a diverse range of activities, including empowering speakers and participation from hundreds of partner organizations. Coordinating the creative, print, fabrication, installation, and overall event logistics called for meticulous planning and execution.
CHALLENGES
Relatively low budget for design, implementation and marketing
8-week time constraint for the whole project
Website must match existing digital corporate identity
Website should be deeply integrated into the HubSpot solution
Design & development from scratch is not feasible
Customer would like to be able to edit content and structure
Website must be implemented in three languages
Webdesign must match modern design standards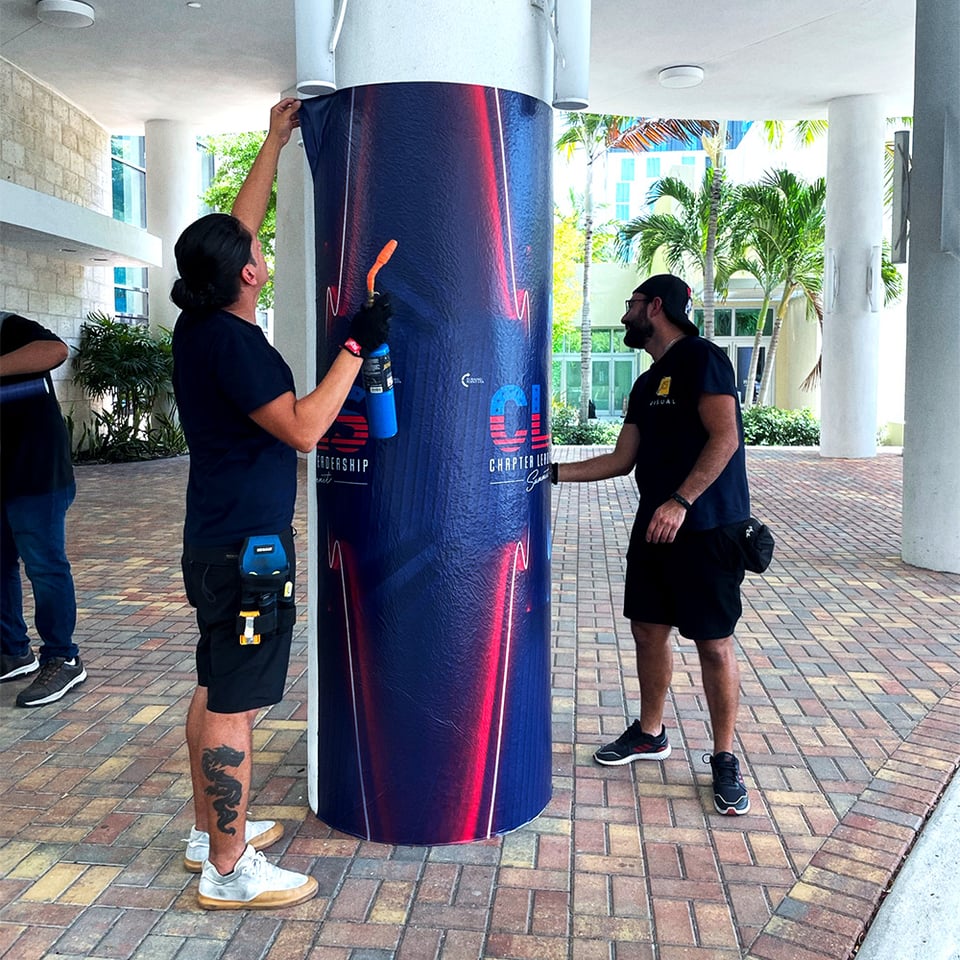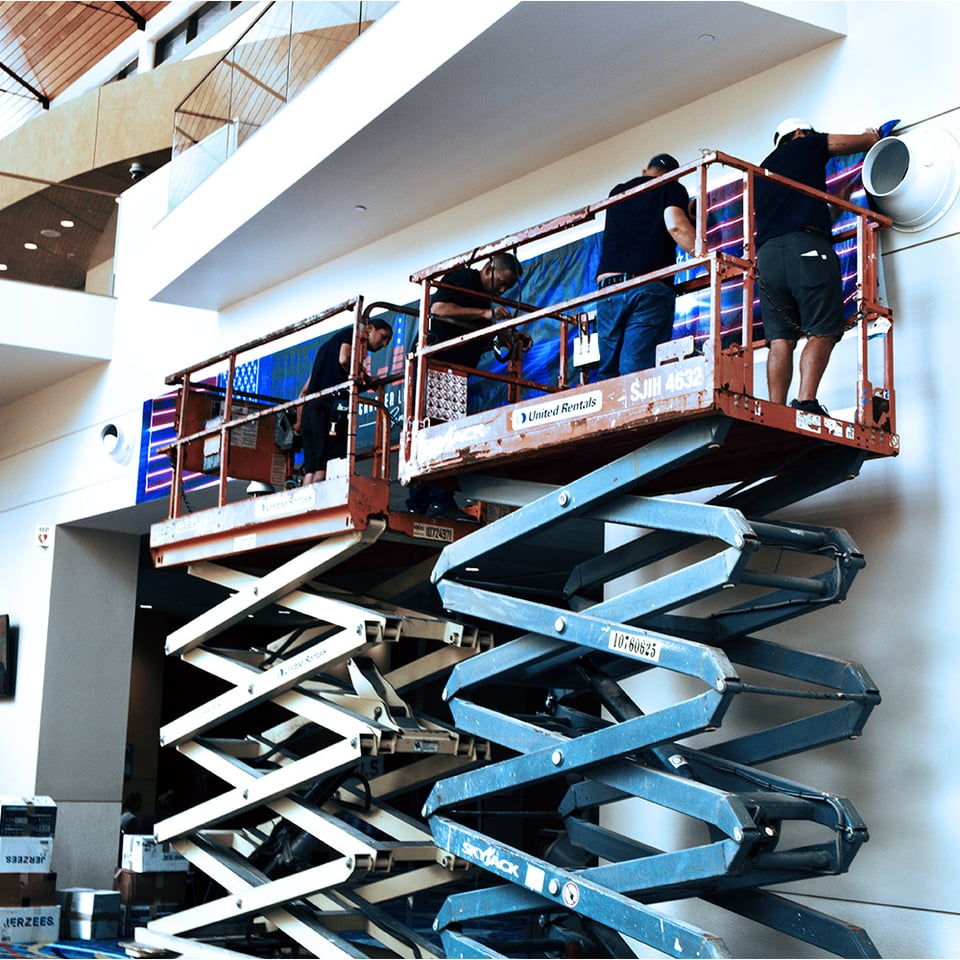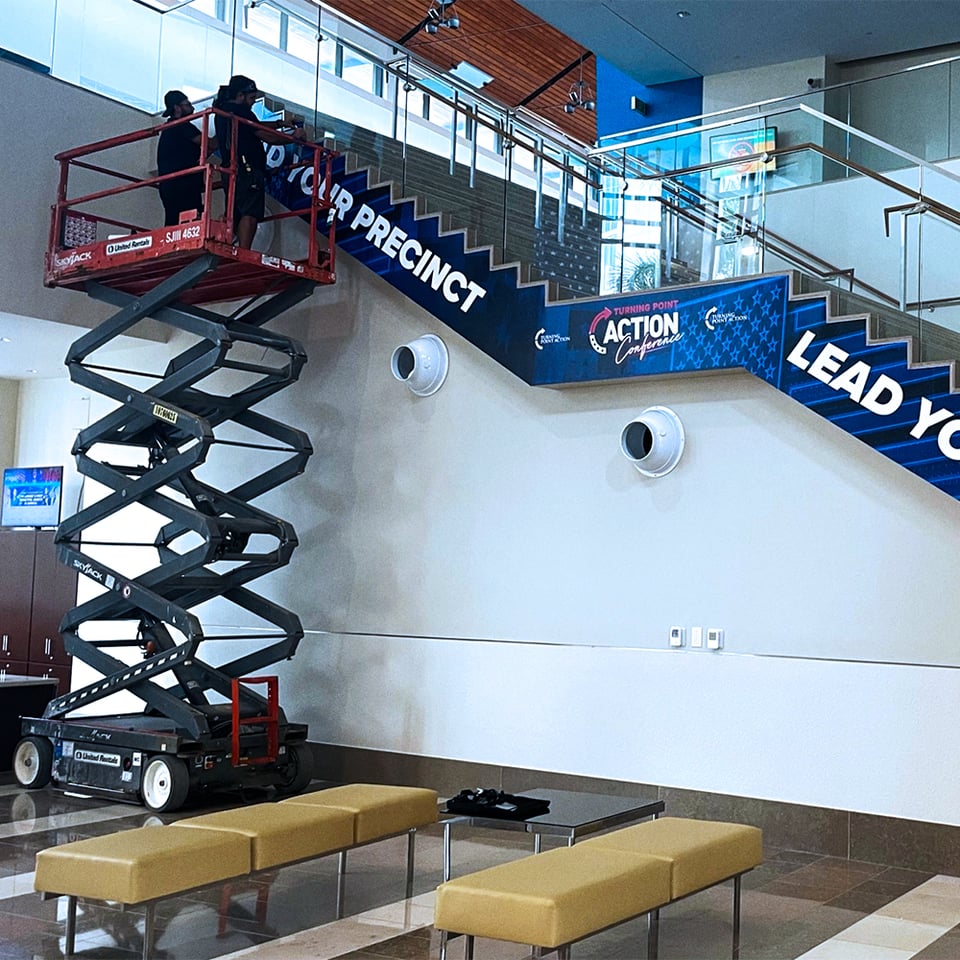 SOLUTION
One of the most remarkable aspects of our event resource management for AmericaFest was our team's exceptional ability to navigate unexpected changes in the event's layout and structure. Almost overnight, the attendee list swelled beyond expectations, presenting a logistical challenge. However, thanks to our seasoned event managers and producers, we were able to adapt to these changes seamlessly. Our communication channels with all points of the event setup were unparalleled, allowing us to quickly reconfigure layouts, signage, and structures. This flexibility was a testament to the benefits of hiring a single source provider like us.
We took care of the intricate details, coordinating all aspects of creative design, print materials, fabrication of event structures, and seamless installation. This ensured that our client could remain focused on what truly mattered - the content, connections, and experiences that made AmericaFest an unforgettable gathering for all involved. This adaptability showcased the power of our team's expertise in managing unexpected challenges and underscores our commitment to delivering exceptional integrated visual solutions and event resource management services.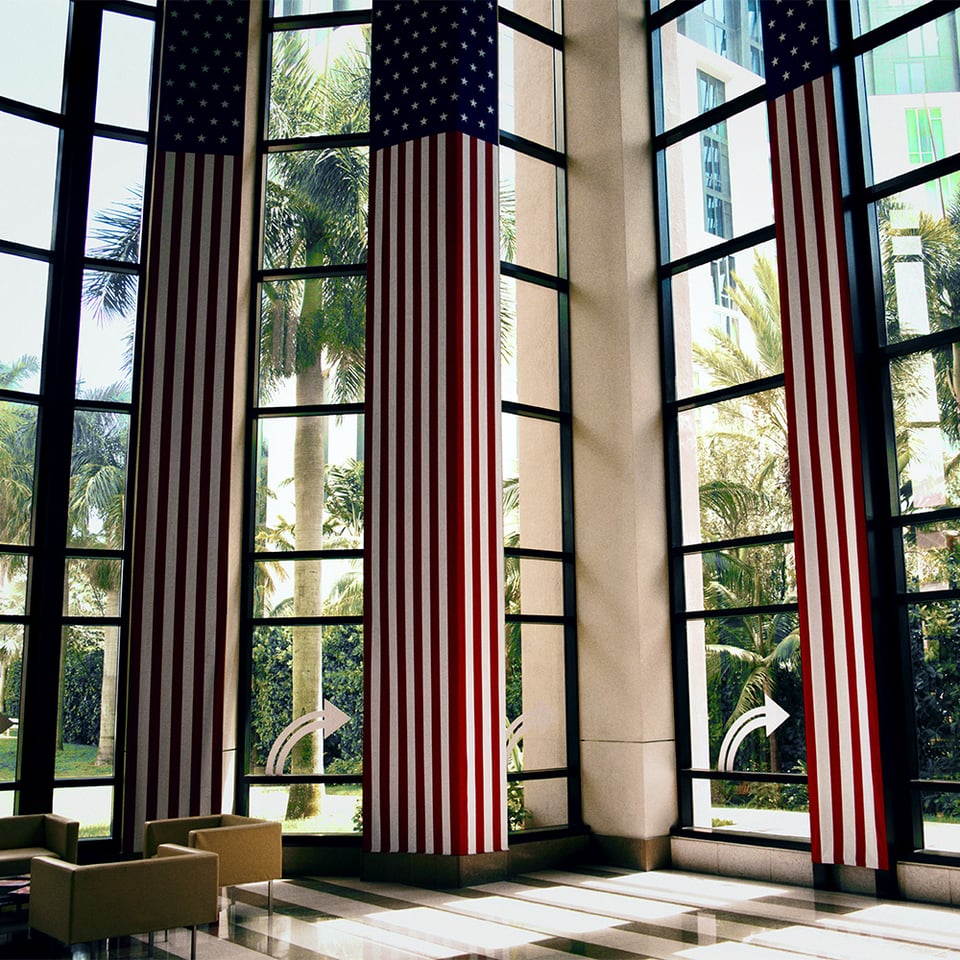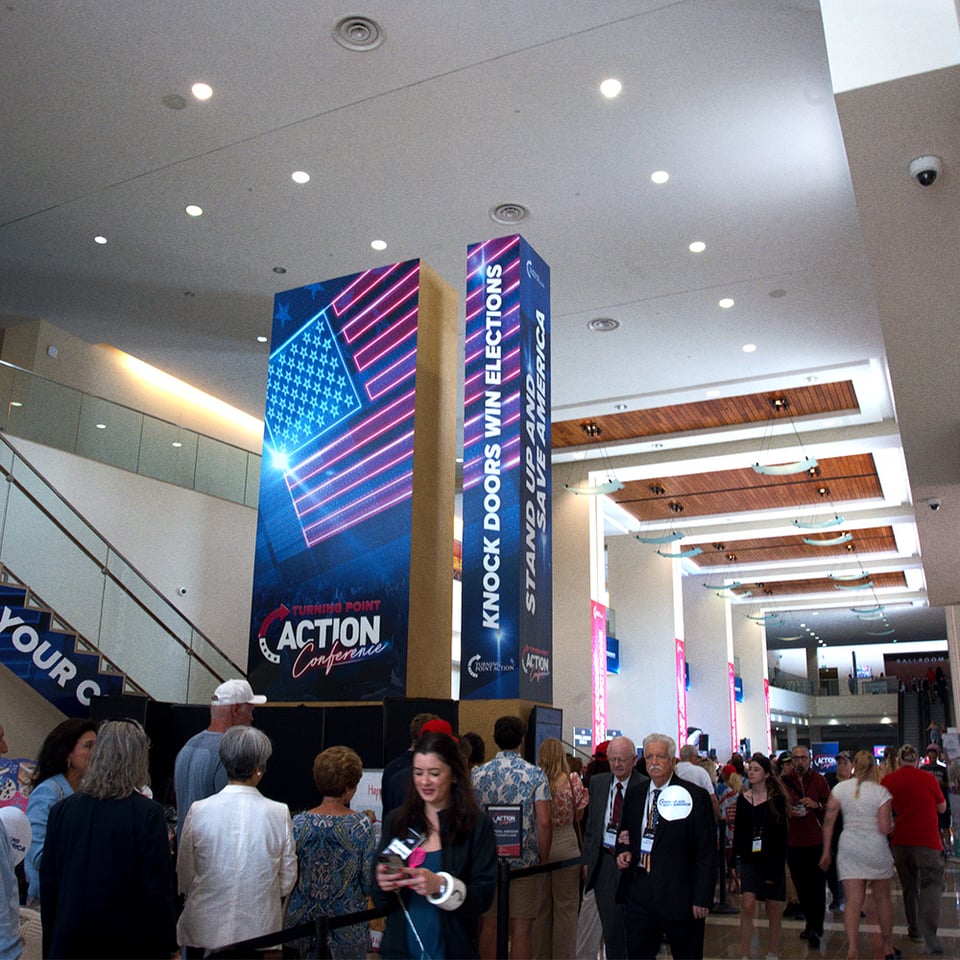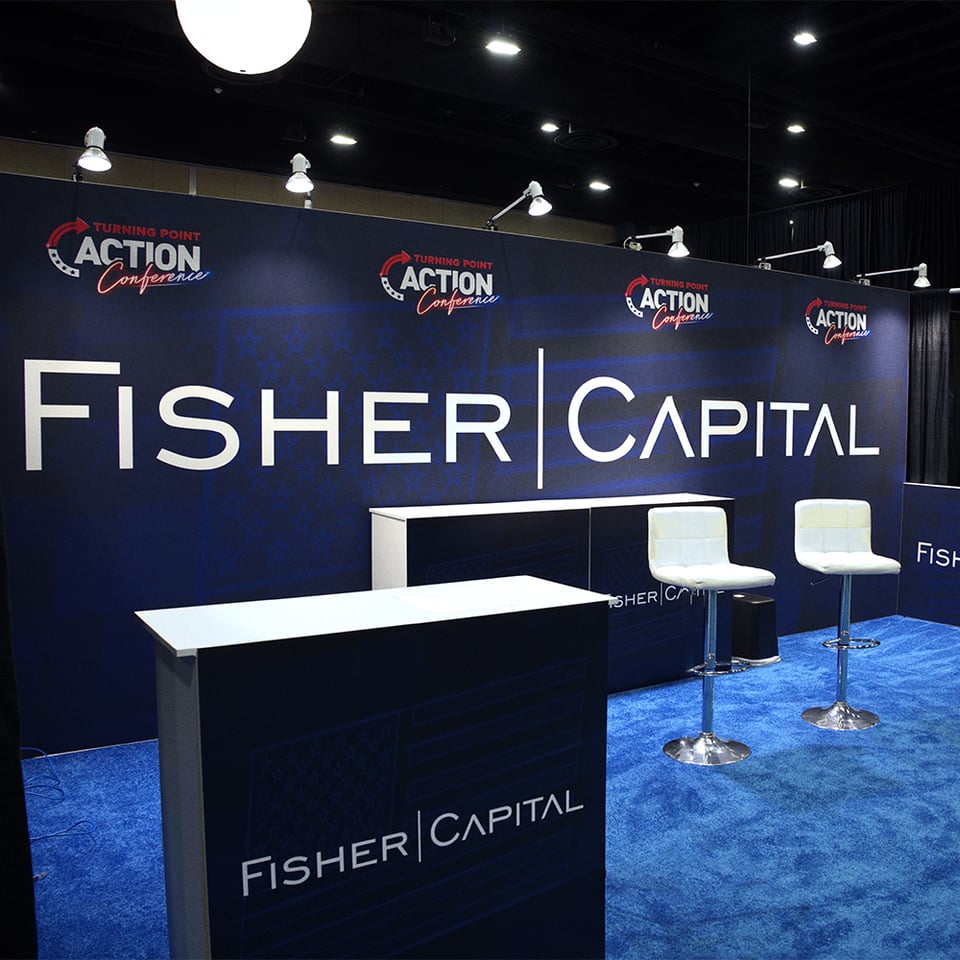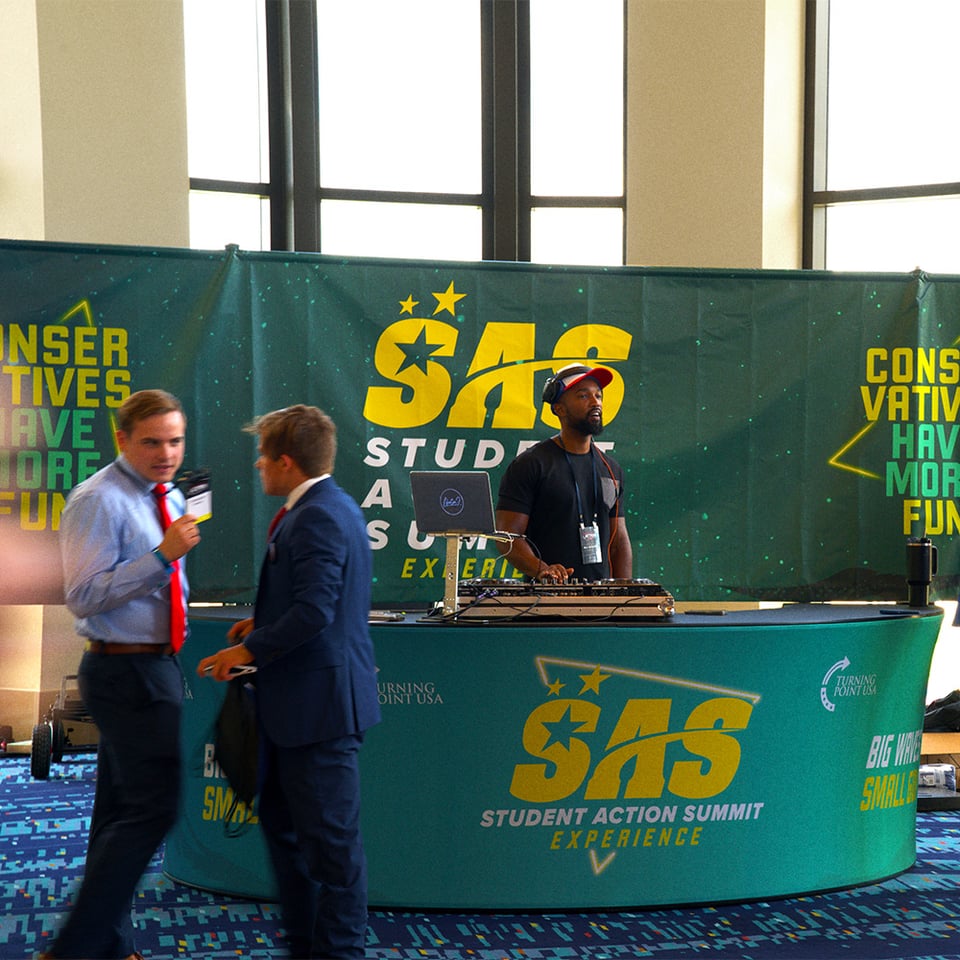 RESULTS
The end result of our event resource management efforts was nothing short of spectacular. AmericaFest unfolded seamlessly, creating a memorable experience for all attendees. The carefully crafted creative materials enhanced the event's visual appeal, and the flawless print production ensured a professional touch. Our efficient fabrication and installation processes guaranteed that event structures and exhibits were set up on time and in pristine condition.
Moreover, our event team's attention to detail and strategic planning contributed to the overall success of AmericaFest. The event provided a platform for meaningful engagement between attendees and speakers, fostering connections and collaborations among the hundreds of partner organizations. In the end, AmericaFest and its companion event, the Student Action Summit, left a lasting impact on participants, solidifying their commitment to conservative ideals and values.