Esports is a booming industry with a massive global fanbase. Earlier this fall, we helped produce a range of print graphics for Riot Games' League of Legends Worlds 2022 Tournament, the world's most popular esport. Hosted in San Francisco, the final event captured the attention of millions of viewers from all around the world.
Over the years, Worlds has been brought to some of the most famous stadiums and arenas around the globe. From Beijing's Bird Nest to New York's Madison Square Garden, this year marks the first time the event has returned to North America since 2016.
Here's a closer look at the final activation.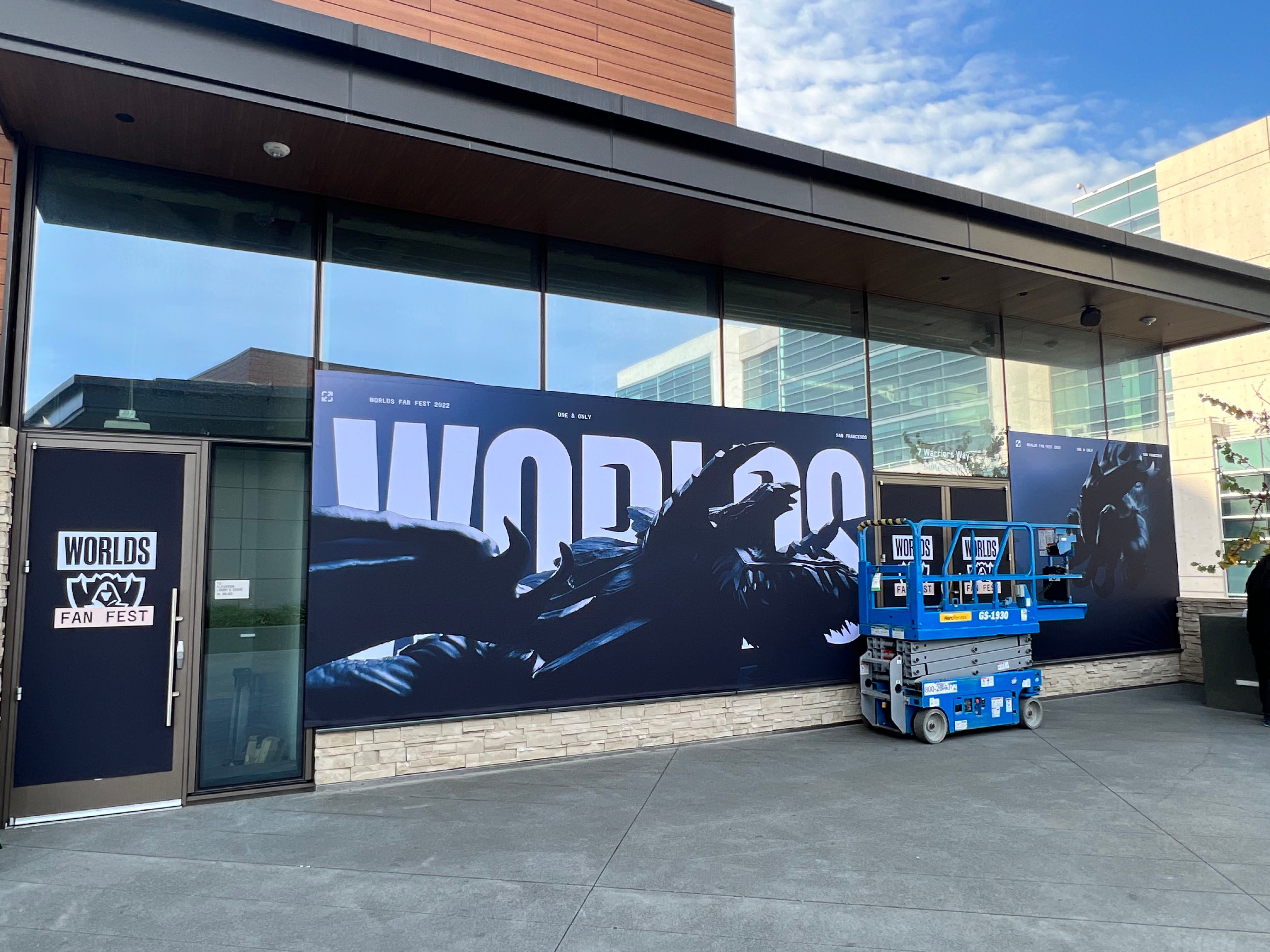 About Riot Games League of Legends Worlds Tournament
Riot Games is the publisher and developer behind the world's most popular multiplayer online battle arena game: League of Legends. Since its launch in 2009, it has become one of the biggest eSport franchises with an ever-growing community of passionate players.
Each year, Riot Games holds the League of Legends World Championship (Worlds), which hosts the top League of Legends professional teams in a competition to determine who will become the World Champions. This year's event was hosted at the Chase Center and saw teams from all over compete for the title.
DRX (a South Korean esports organization) won the tournament after narrowly defeating T1 3–2 in a close final event. This victory marks the first international title win for DRX.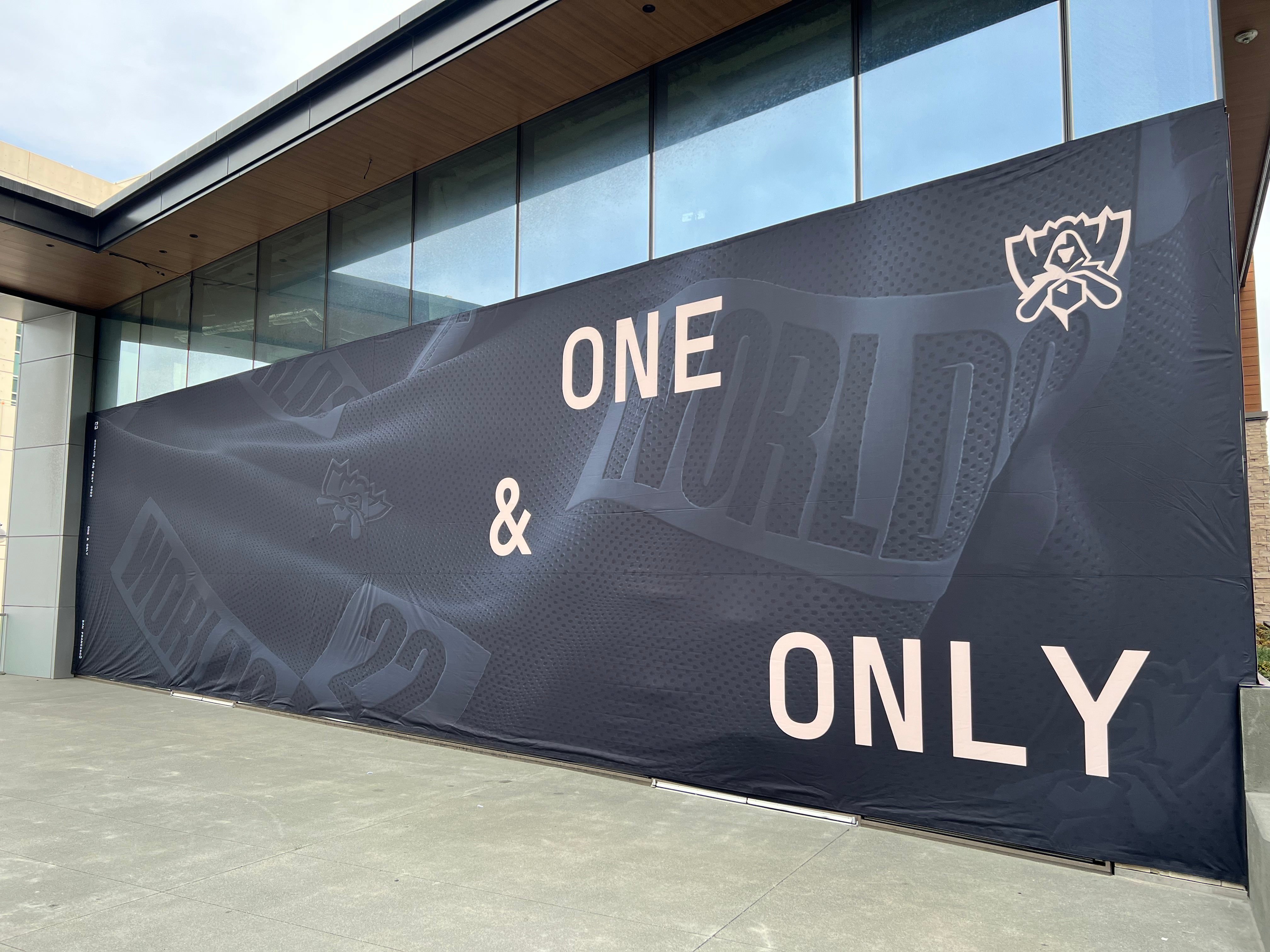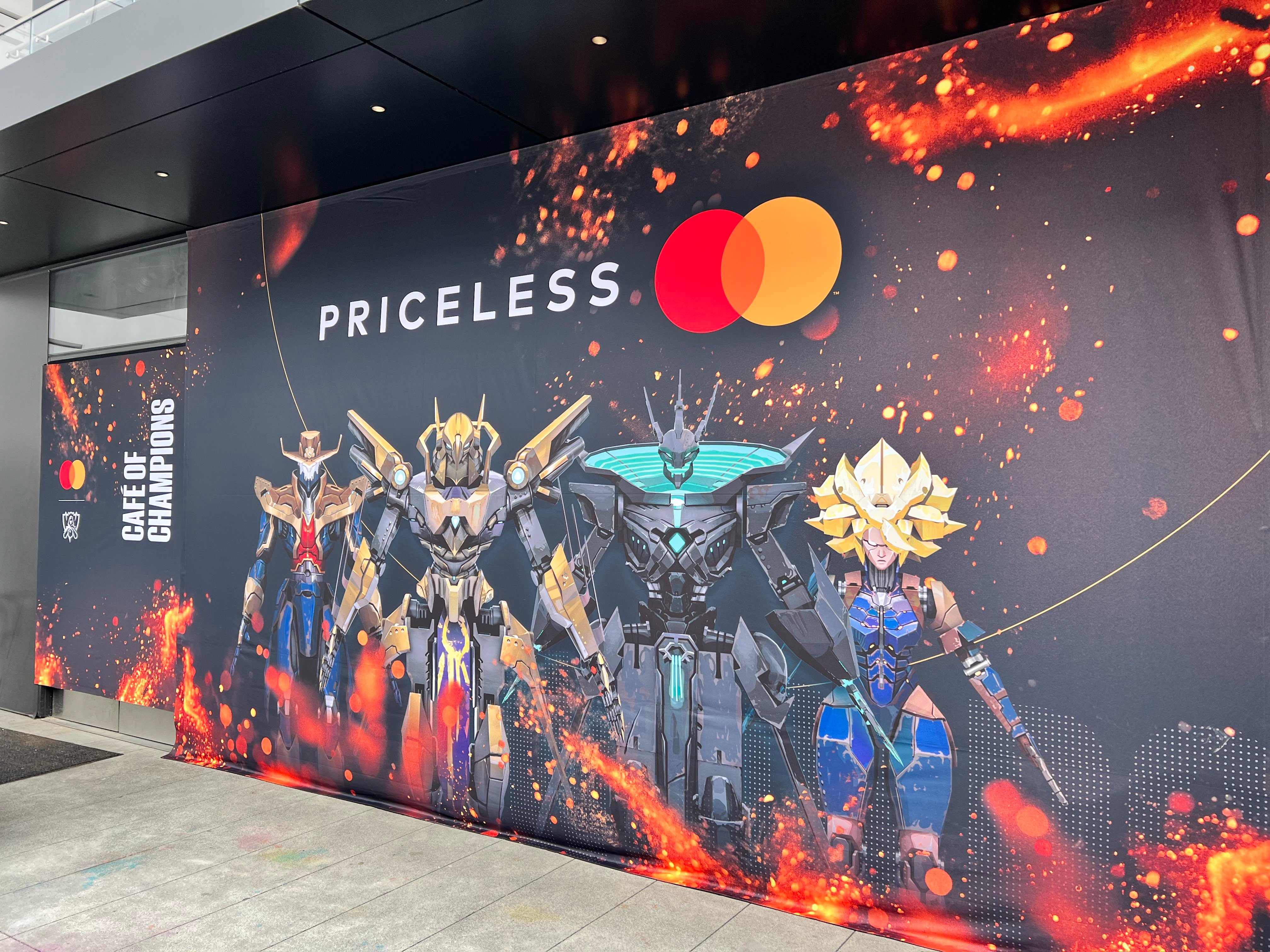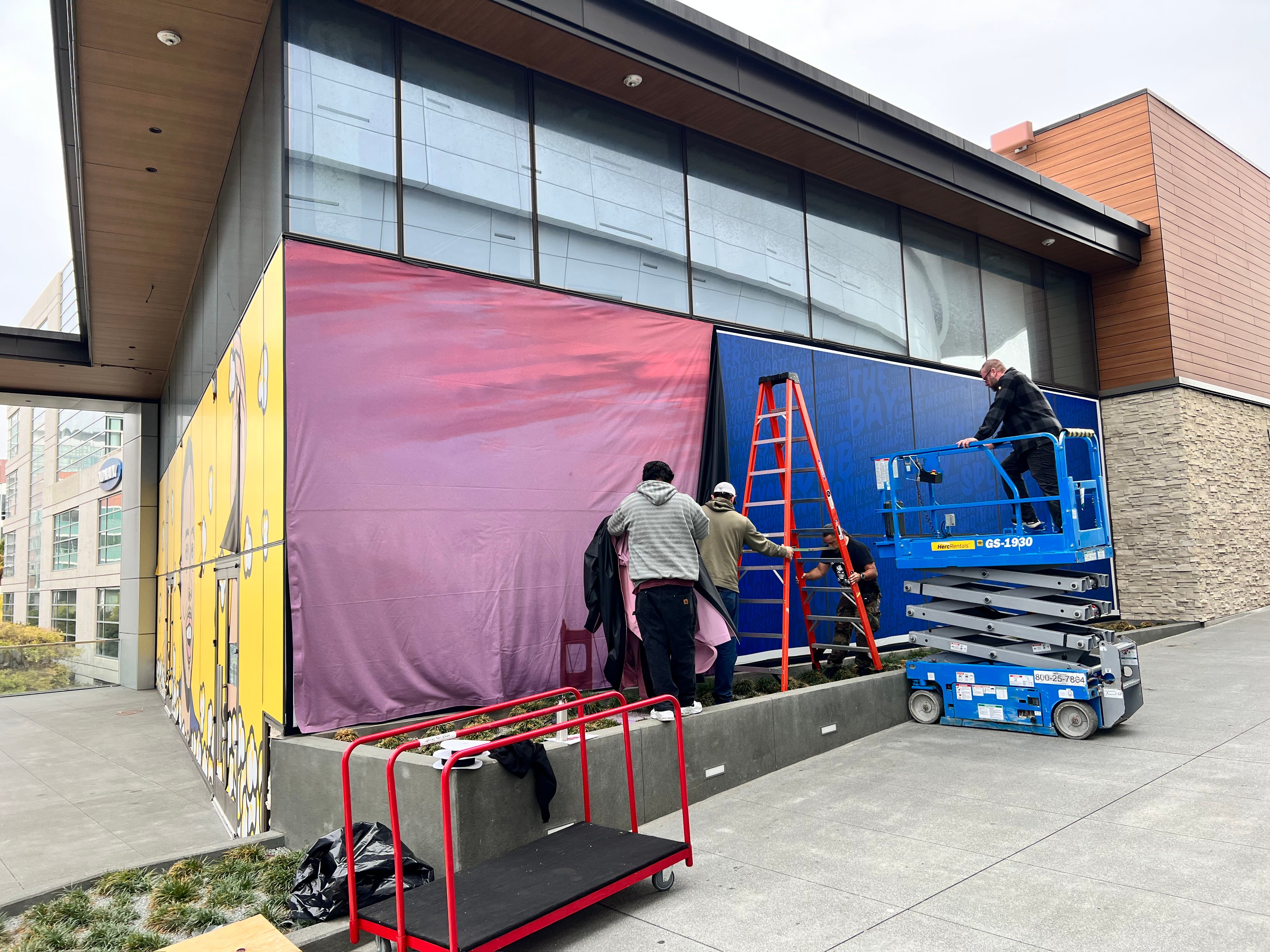 About our Print Installation for 2022 Worlds
As fans and event-goers made their way into the venue, they were greeted by a variety of promotional graphics that celebrated the tournament and Riot Games culture. We activated several window decals that were installed around the perimeter as well as inside the stadium, even transforming cafe storefronts to match the look and feel of the event. These designs were UV-printed on removable decals and included a matte finish to help reduce glare.
Our installation also included a custom-fabricated banner graphic that was printed using direct dye sublimation and secured with velcro. This banner spanned 156" by 43" tall.
Additionally, we provided various wayfinding and directional signage that was UV-printed on Styrene and placed throughout the venue to help guests easily navigate the event.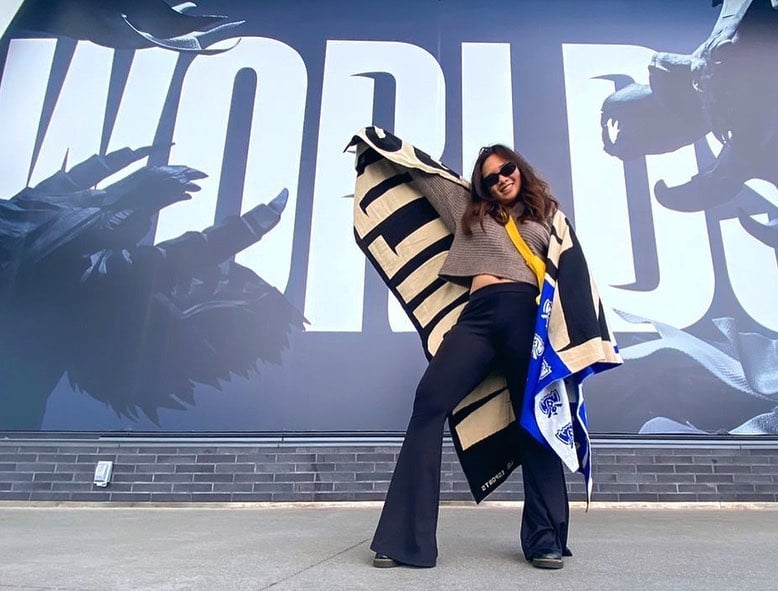 Photo by @sabrina.wong on Instagram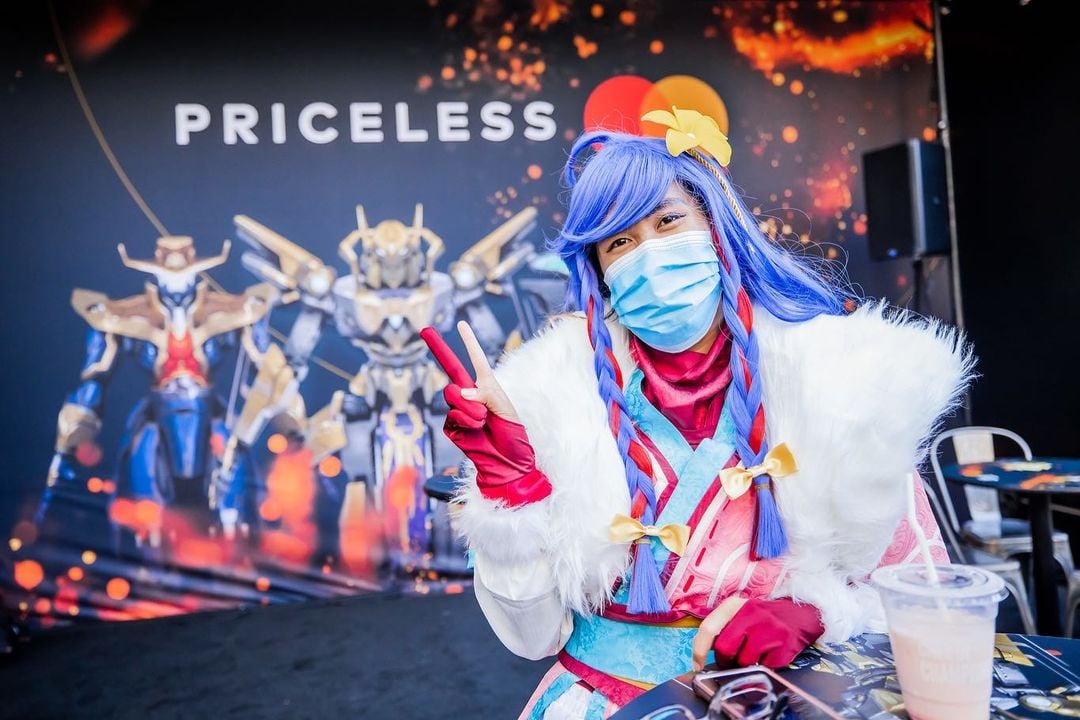 Photo by @riotgames on Instagram
Photo by @nicklee_ggg on Instagram
A Trusted Partner in Esport Activations
A3 Visual has been a trusted partner in the printing needs of the esports industry for years. We've had the privilege of working with some of the biggest names in the business, and we're proud to have helped produce some of the most iconic graphics and installations in esports history.
Our team is passionate about helping our clients create unforgettable experiences, and we'll continue to be at the forefront of this rapidly-growing industry.
Looking for help with your next esport activation? Request a free quote today.