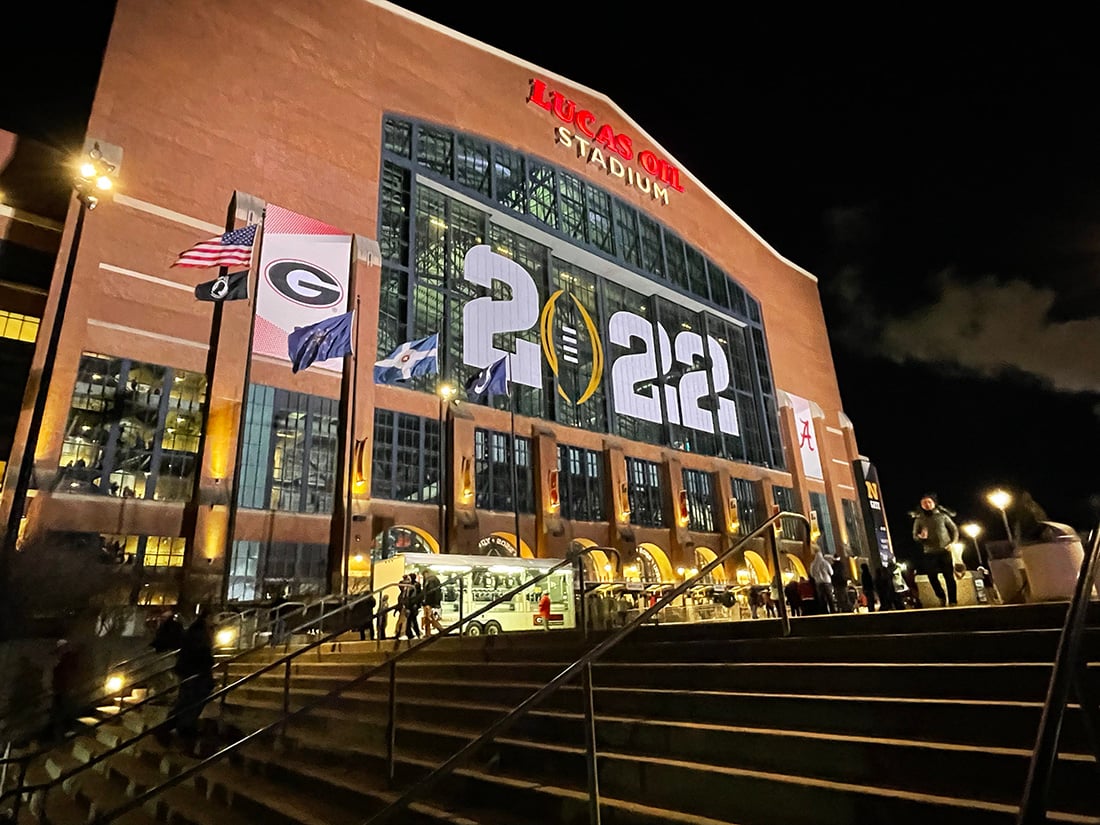 2022 COLLEGE FOOTBALL PLAYOFF NATIONAL CHAMPIONSHIP
CHALLENGES
A3 Visual's partnership with Infinite Scale for the College Football Playoff National Championship in Indianapolis proved to be a huge activation. Not only were we tasked with printing an abundance of eco-friendly signage for game day but installing the graphics at the Lucas Oil Stadium and five of the city's top hotels and hospitality groups.
SOLUTIONS
Inside the Lucas Oil Stadium, we manufactured sponsorship banners and double-sided graphics that were visible no matter how crowded it became. Dye-sublimated fabrics covered the tunnels, stands, and end zones while bold, low glare banners allowed fans from home to feel the ambiance and high energy of the plays. On the other side of the spectrum, we focused on minimizing the environmental impact with CFP's Playoff Green initiative. We produced eco-friendly recycling bins, graphics, and décor for the Hyatt Regency, JW Marriott, Marriott Downtown, Westin, and Hilton Hotels. With each venue hosting representatives of the Georgia and Alabama teams, this media hub generated a lot of buzz in the college football and printing industry.
RESULTS
Despite the numerous venues celebrating the National Championship in Indianapolis, our dedication to quality print work and sustainability both on and off the field made this multifaceted event one to remember.