Our state-of-the-art wide-format digital print capabilities are your gateway to a world of creative possibilities. With an unwavering focus on quality, versatility, and speed, we empower you to showcase your brand with industry-leading brilliance.
What sets us apart is not just our cutting-edge technology but our extensive experience, born from countless successful projects spanning a diverse range of industries. Whether you're aiming to create stunning promotional materials, eye-catching signage, or custom interior décor, we have the expertise and capacity to exceed your expectations. Discover the boundless potential of print with us, and let's transform your ideas into reality, one vibrant detail at a time.
From concept to completion, we're here to unleash the full potential of your imagination, making every project an exciting and inspiring journey. With a blend of artistic flair, technical expertise, and a deep understanding of design principles, we can support you at every step of your creative journey.
Large Format Printing
Direct Fabric Printing
Dye Sublimation
Graphic Displays
Laminating
Finishing / Sewing
Grommet / Velcro
Welding
EFI 16' Roll
EFI Flatbed
Epson / Cannon
Digitech Fabric Printer
Zund / Multicam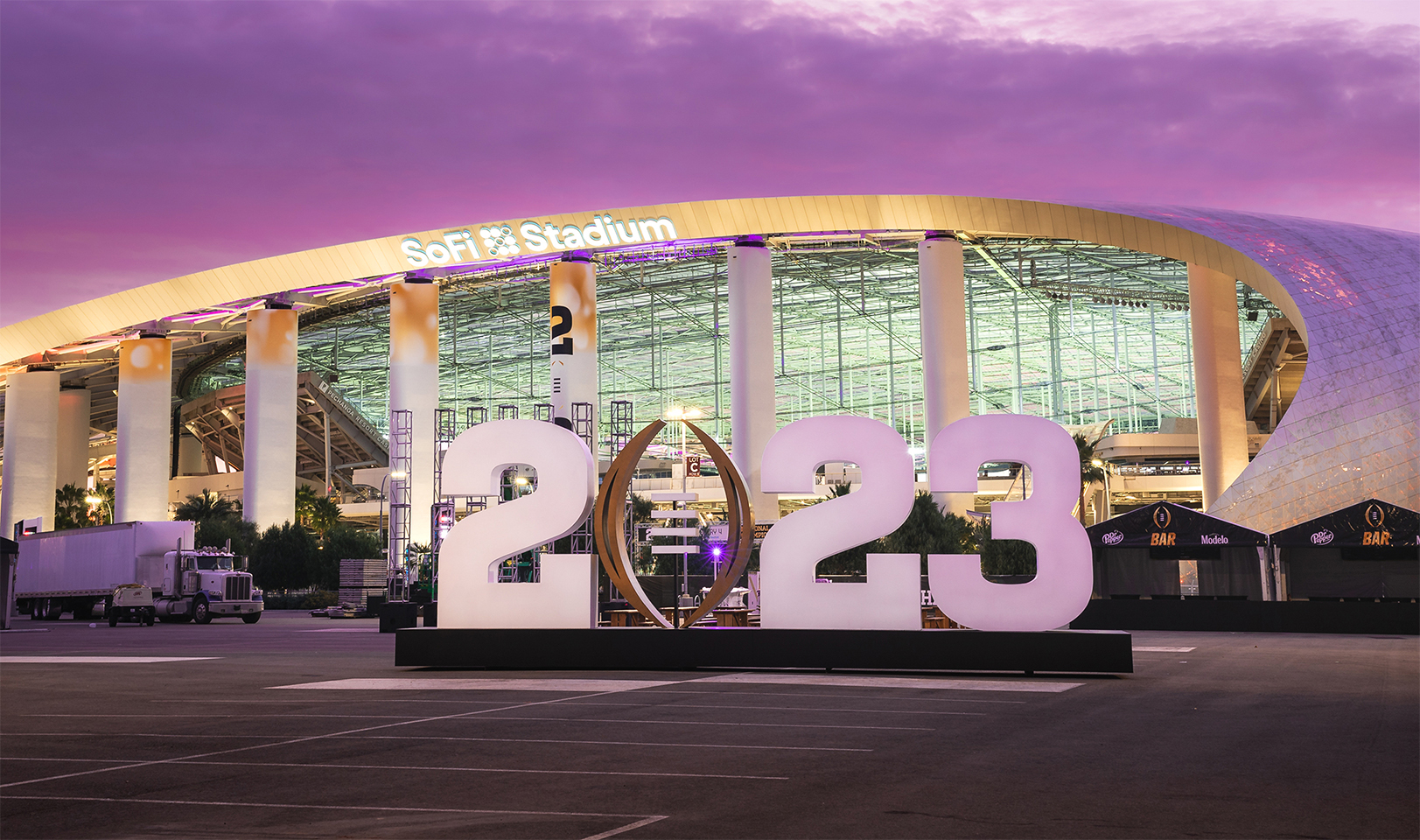 FEATURED CASE STUDY
COLLEGE FOOTBALL PLAYOFFS
Experiential Execution for the 2023 College Football Playoffs