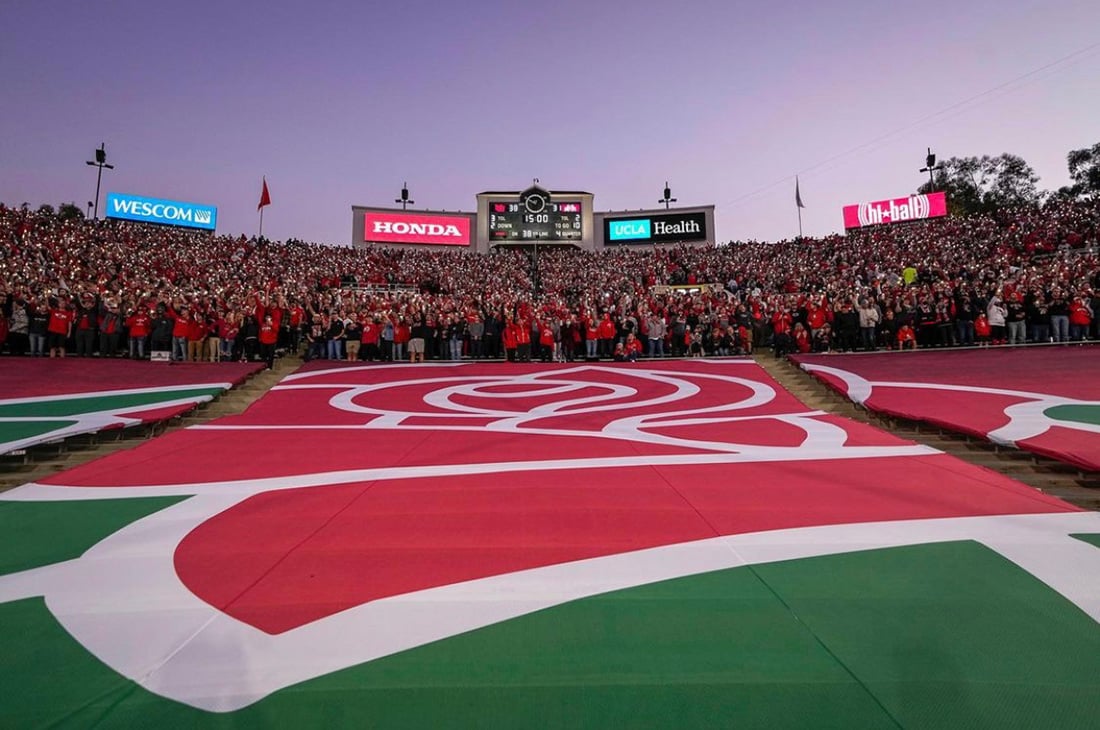 2022 ROSE BOWL PARADE AND GAME DAY
CHALLENGES
The City of Pasadena's Tournament of Roses hosted their annual Rose Parade and Rose Bowl game to kick-start the New Year. With these festivities returning amid the COVID-19 pandemic, our team at A3 Visual had to work around the influx of spectators and adjust our signage to accommodate the open streets.
SOLUTIONS
Around 375 double-sided banners readied the town for the major events that would take place on New Year's Day. The Pasadena Rose logo was printed in red, white, and green pigments throughout the city's busiest streets and the Rose Bowl stadium. The parade route remained operational in the week leading up to the parade; as a result, our installation crew made temporary adjustments to ensure pedestrians and traffic lights were visible. In the Rose Bowl stadium, our A3 Visual team welcomed fans with a four-panel vinyl graphic that hung from pillars along the main entrance while the largest banners draped over seats near the end zones. Our advanced fabric printing machines ensured that the event and sponsored branding on the durable outdoor-grade mesh material could be seen from any angle.
RESULTS
Working around busy streets and crowds is no easy task, but our experienced team and install crew were able to make the necessary adjustments to ensure the safety of pedestrians, drivers, and decorum.