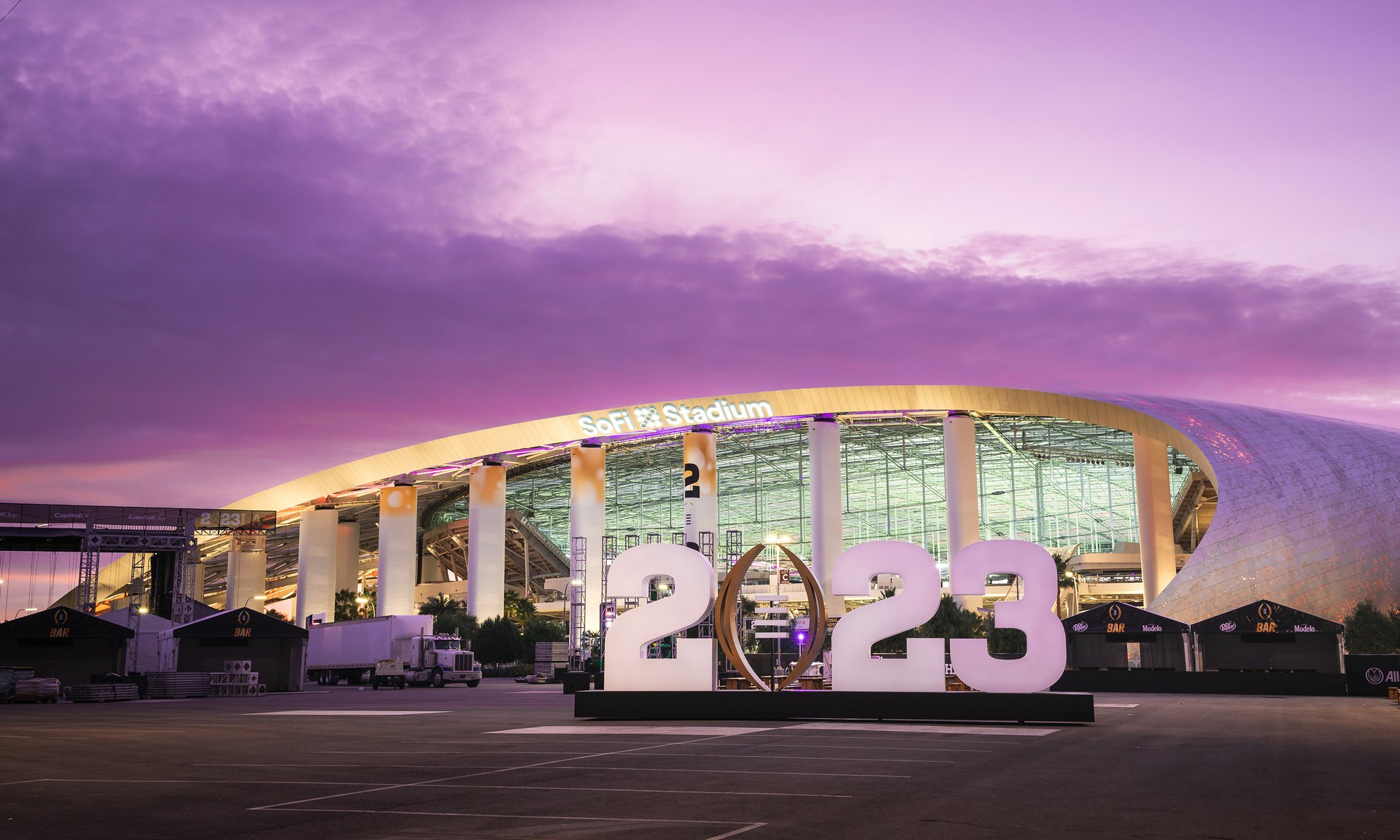 2023 College Football Playoffs
PRINT & INSTALLATION
Experiential Activation for the 2023 College Football Playoffs in Los Angeles, CA
Pre-production, Print, Installation, Removal
Start November 2022,
Finish December 2023
CHALLENGE
For the second consecutive year, we joined forces with our esteemed client, Elevate, to orchestrate the activation of the 2023 College Football Playoff National Championship. Our mission was clear: craft an enchanting and unforgettable experience for the passionate fans and visitors gathering at the iconic SoFi Stadium in Inglewood.
With an influx of tens of thousands of people converging on the city for the grand event, our challenge extended to the transformation of various hospitality venues, including hotels and airports to warmly embrace the Georgia and TCU teams and attendees. Furthermore, the venues demanded seamless installation and removal, ensuring these establishments swiftly reverted to their regular configurations post-event.
CHALLENGES
Relatively low budget for design, implementation and marketing
8-week time constraint for the whole project
Website must match existing digital corporate identity
Website should be deeply integrated into the HubSpot solution
Design & development from scratch is not feasible
Customer would like to be able to edit content and structure
Website must be implemented in three languages
Webdesign must match modern design standards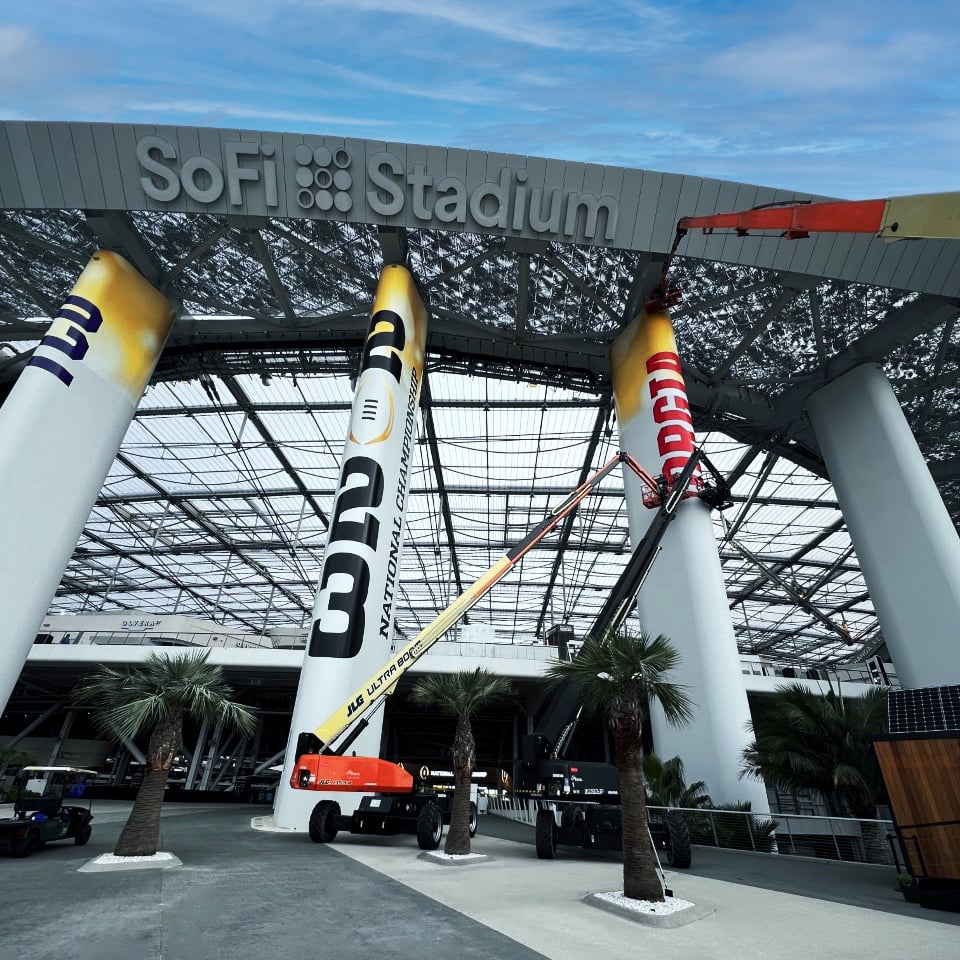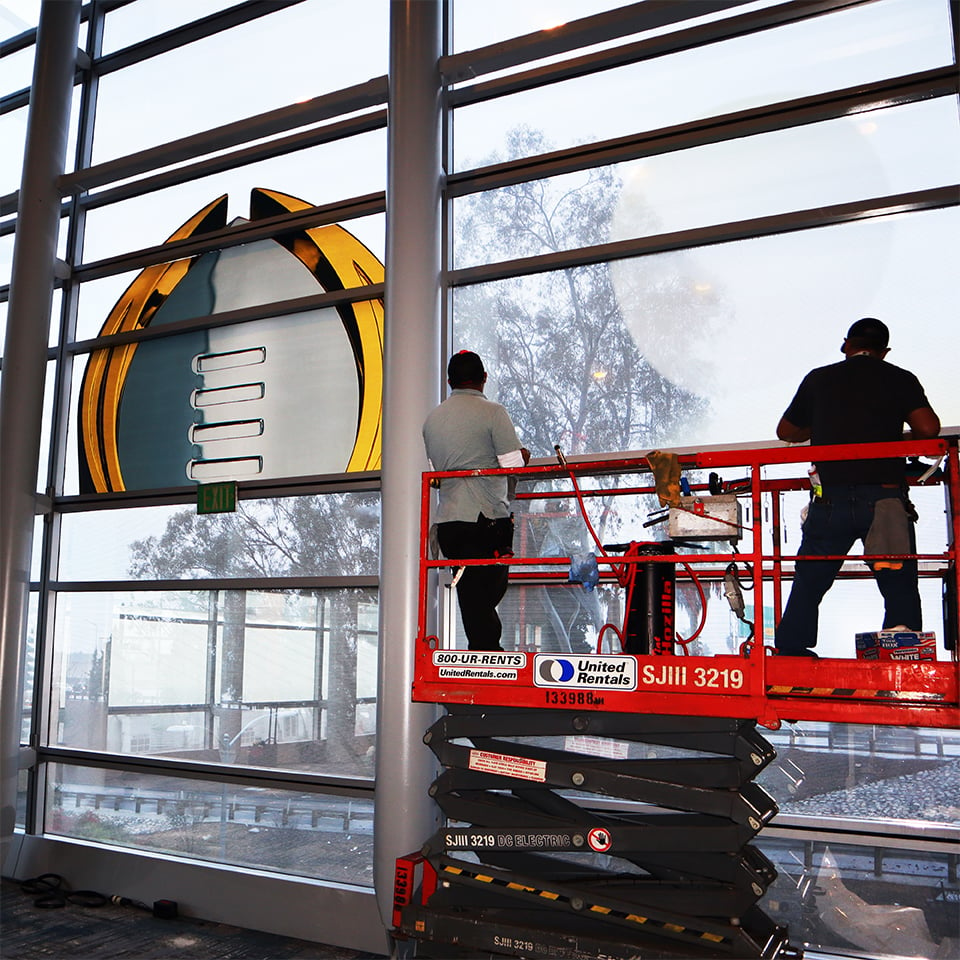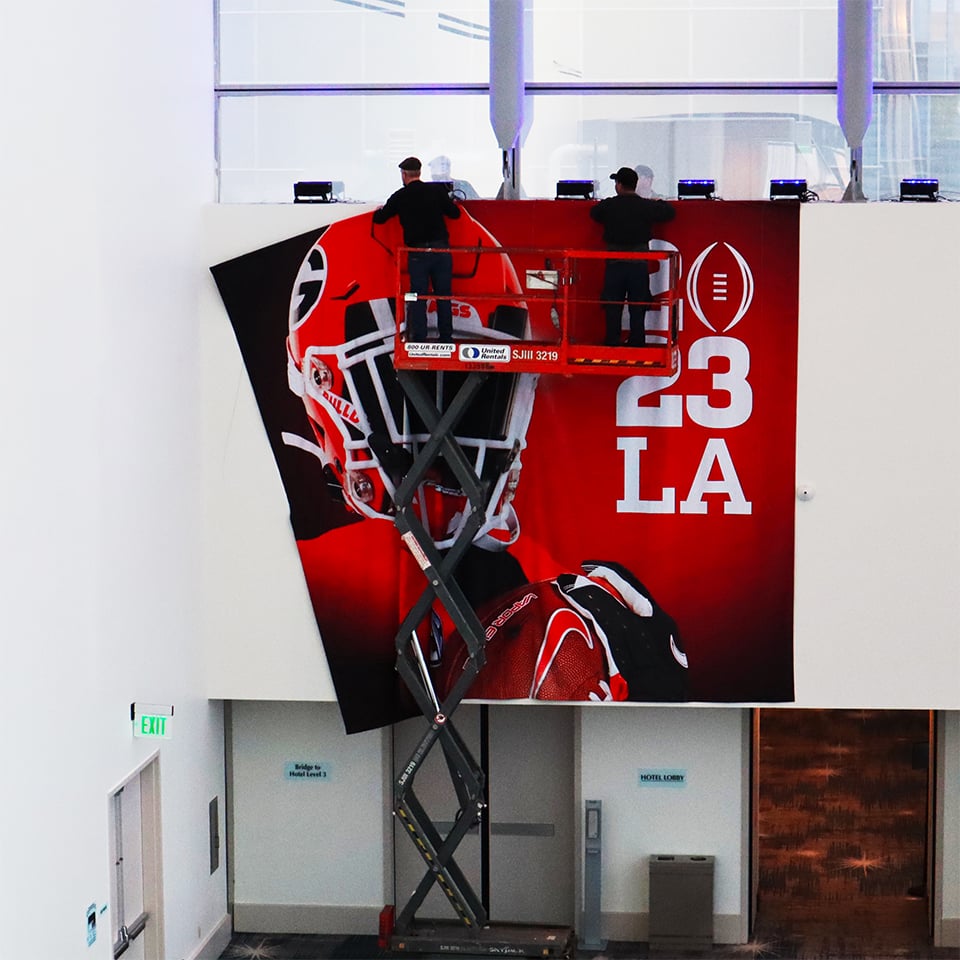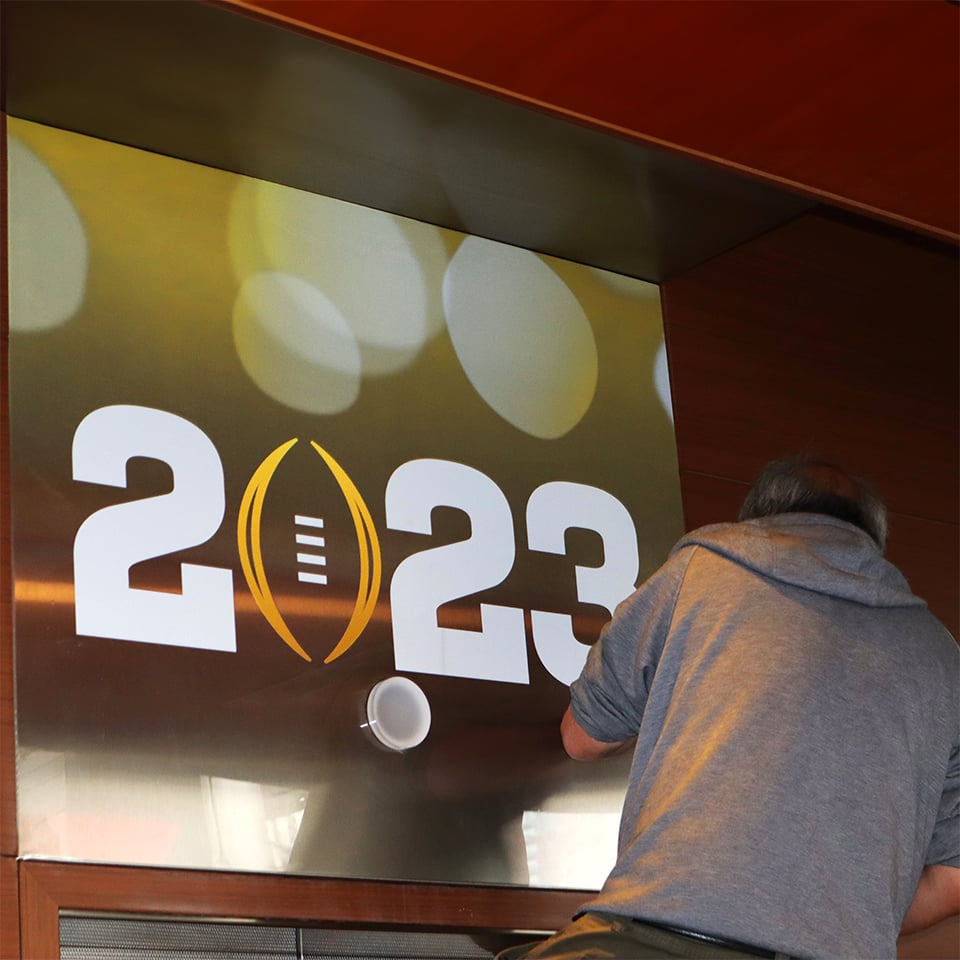 SOLUTION
To meet this challenge, we used vinyl decals, UV-printed vinyl, and custom banners secured with velcro to quickly and effectively transform the locations in less than two weeks. Though many hoped for ideal weather conditions leading up to game day, the rain challenged our Project and Installation Coordinators to decide which elements of SoFi's intricate build could be completed and when. While the mist coming in from the open archways of the arena made a less than desirable column installation, our teams diligently got to work on the interior of the stadium, focusing on areas such as the Georgia and TCU locker rooms, PlayOff Green recycling bins, VIP lounges, and CFP branded vinyl that wrapped around the parameters of the field.
Working within the hours of clear skies, our installers used lifts to dry and apply vinyl reading "Georgia '', "TCU '', and "2023" on SoFi's iconic 100ft high columns. This approach allowed for a safe installation without compromising the strict timeline and concept of the hospitality locations and stadium.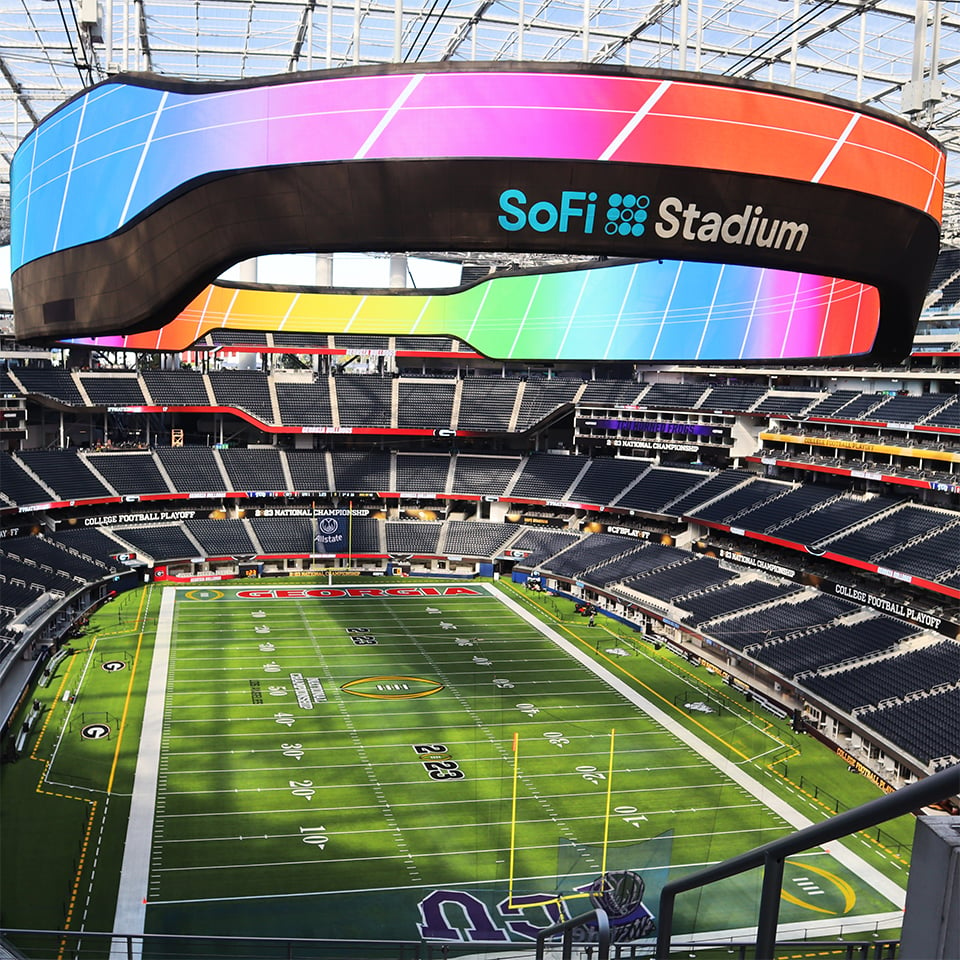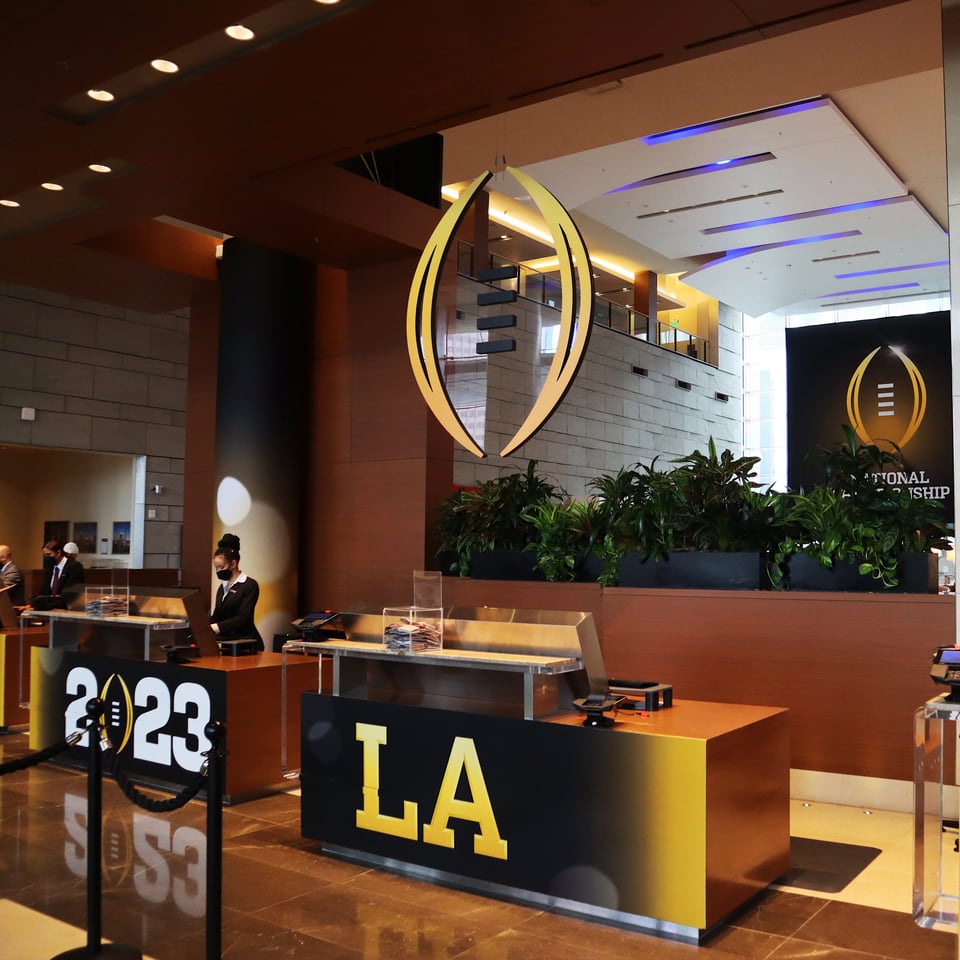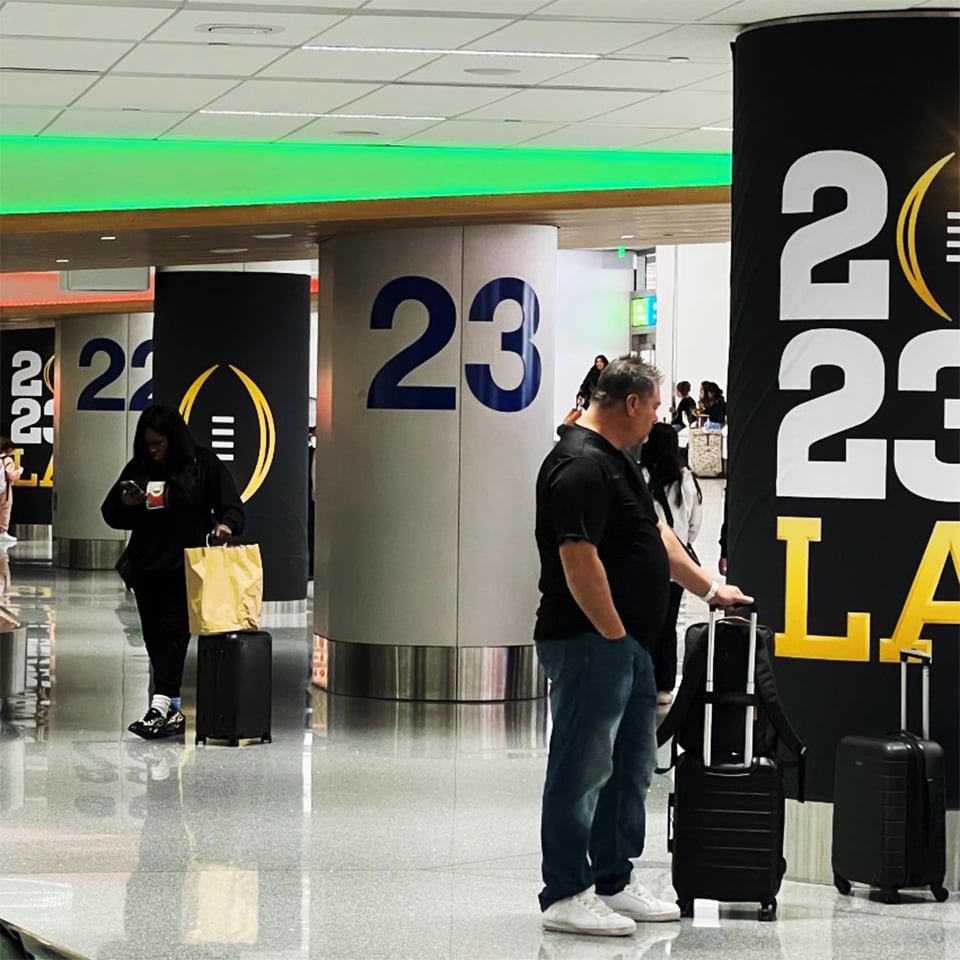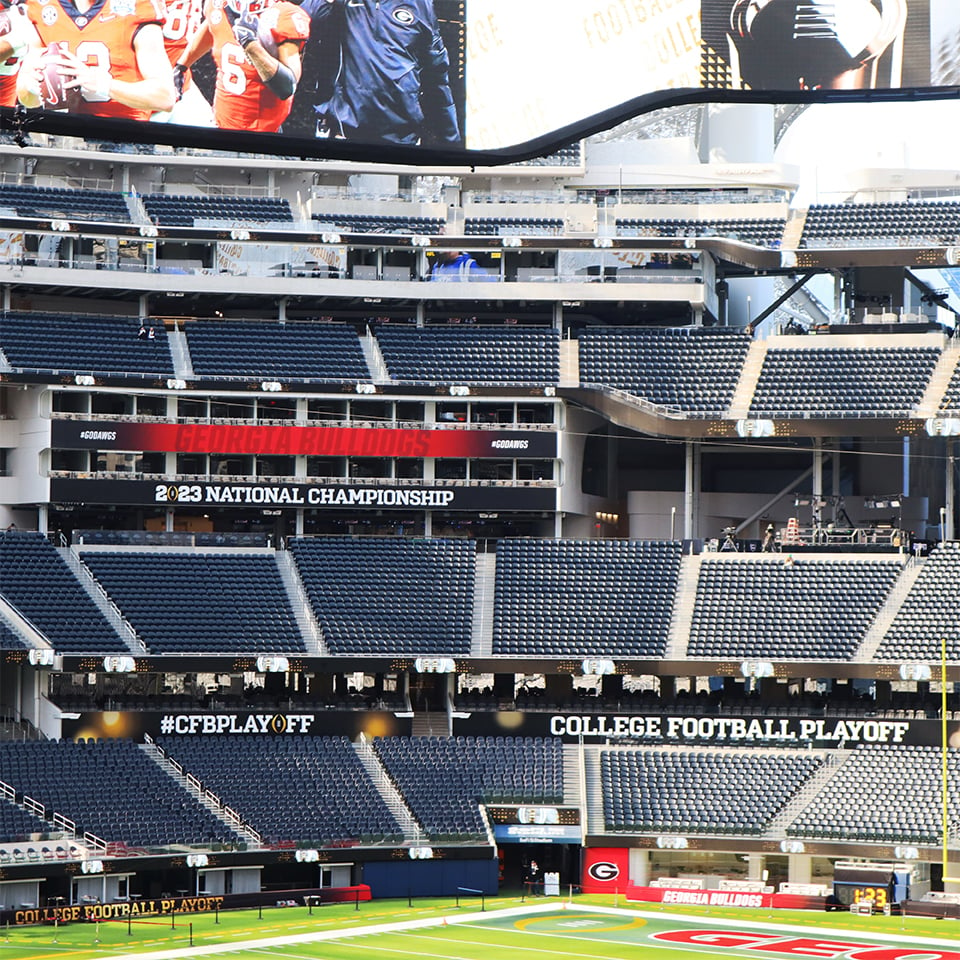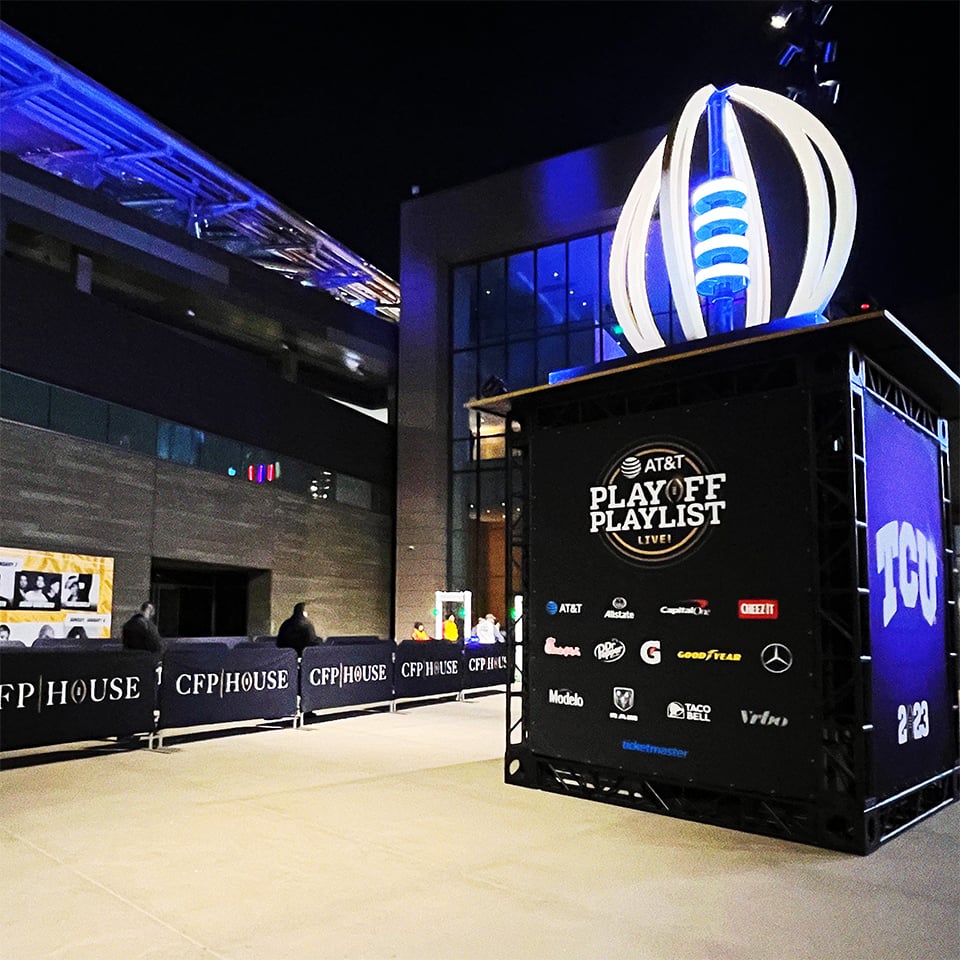 RESULTS
The end result of this collaboration was a visually stunning and welcoming environment for fans and visitors during the College Football Playoff National Championship. The transformed hotels, including JW Marriott, InterContinental Hotel, Omni Hotel, Sheraton Grand, and LAX Marriott, created a memorable experience for sports enthusiasts and the teams that resided in the hotels. These installations not only enhanced the atmosphere but also contributed to the economic growth of the city by attracting visitors to the game and stimulating local businesses. Our team of experts, combined with our exceptional graphics, ensured our client's peace of mind by meticulously managing all the details, timing, and execution leading up to game day.