2023 Stanley Cup Finals - Florida Panthers
PRINT & INSTALLATION
Experiential Activation for the 2023 Stanley Cup Finals
Pre-production, Print, Installation, Removal
Start May 2023,
Finish June 2023
CHALLENGE
Activating visual solutions for a high-stakes tournament like the Stanley Cup Playoffs presented a set of unique challenges. One of the main hurdles was the unpredictability of updating and installing print graphics as the teams advanced in the tournament.
This meant our team had to be agile and ready for quick turnarounds, especially when teams like the Florida Panthers made their way to the Stanley Cup Final. Such rapid changes in branding requirements demanded a high level of flexibility and precision in our approach.
CHALLENGES
Relatively low budget for design, implementation and marketing
8-week time constraint for the whole project
Website must match existing digital corporate identity
Website should be deeply integrated into the HubSpot solution
Design & development from scratch is not feasible
Customer would like to be able to edit content and structure
Website must be implemented in three languages
Webdesign must match modern design standards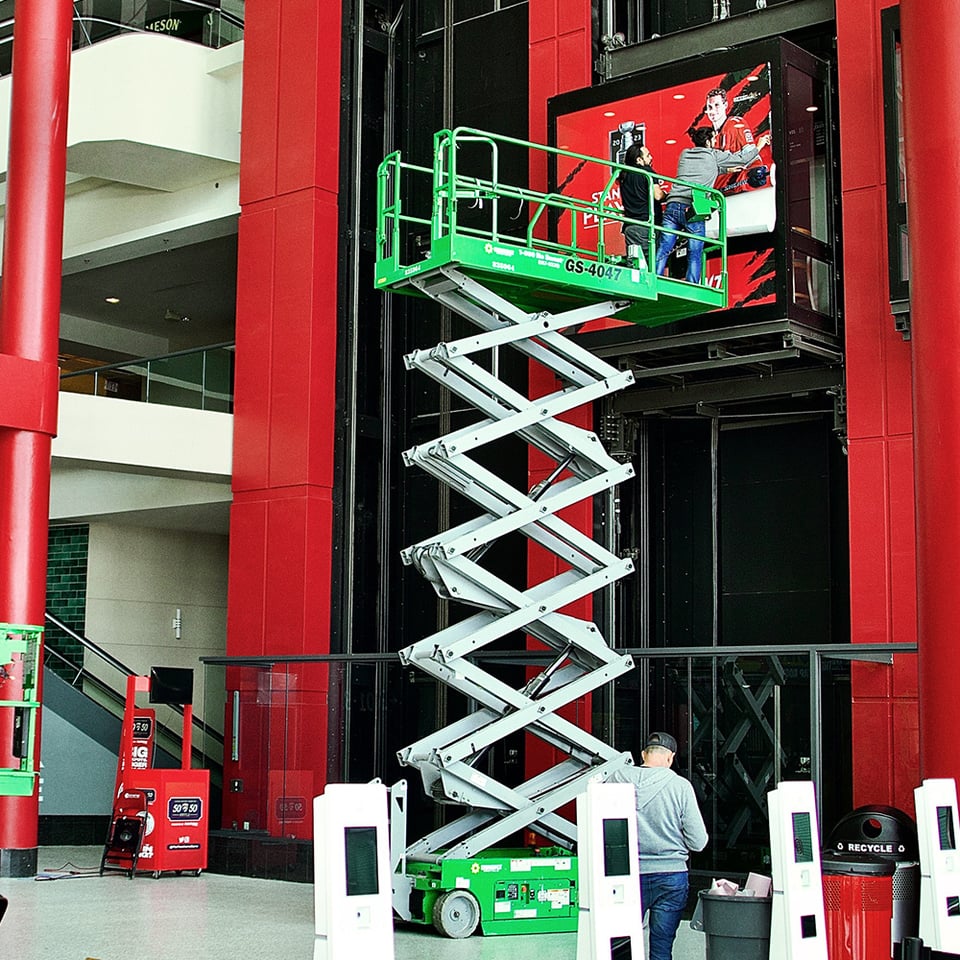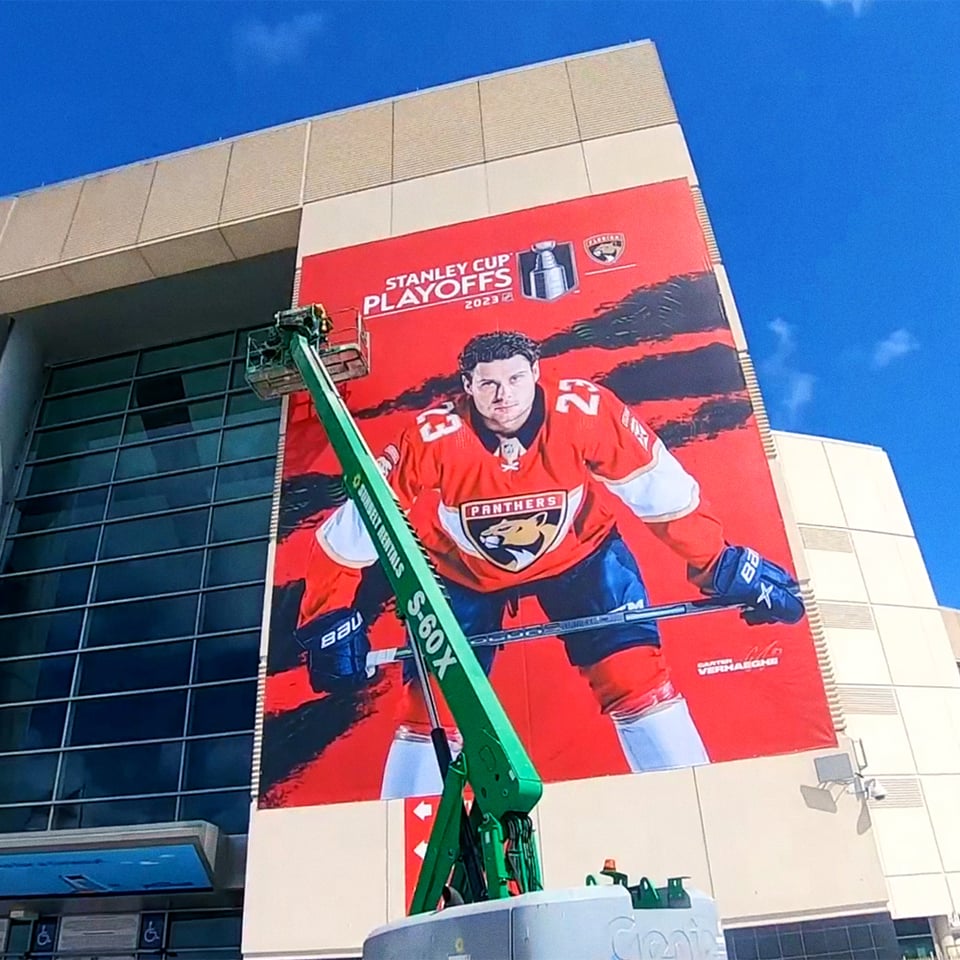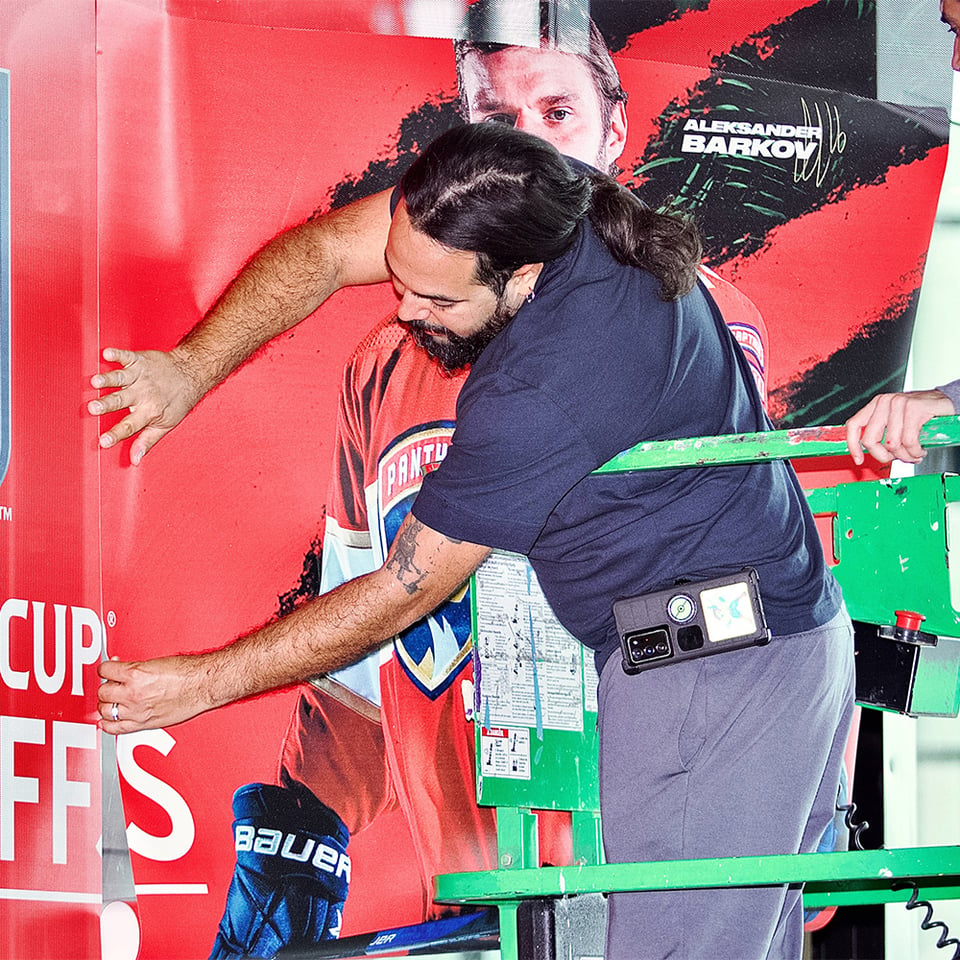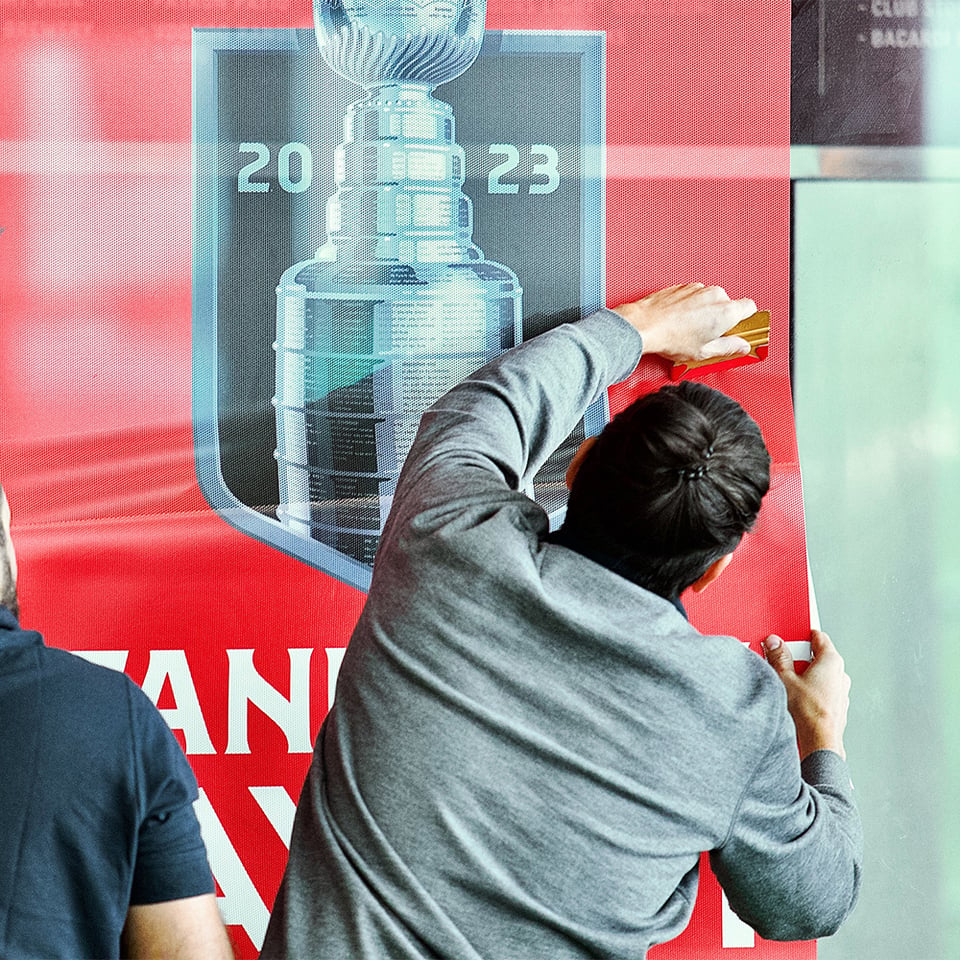 SOLUTION
We installed front-facing banners measuring an impressive 360 x 504 ft, that showcased the Florida Panthers branding and the players competing in the playoffs. Additionally, we produced custom graphic backlit decals that were installed on various surfaces throughout the stadium, as well as light boxes and elevator decals. To complete the look, we created over 20 pole banner graphics made out of our white block-out vinyl.
Our team adopted an efficient production process that allowed for quick design revisions and printing. We maintained open communication channels with our Florida Panthers' client to stay updated on their progress and branding needs. This collaboration ensured that we could adapt and create new graphics as needed, guaranteeing that the stadium's visual elements remained up-to-date with the evolving playoff scenario.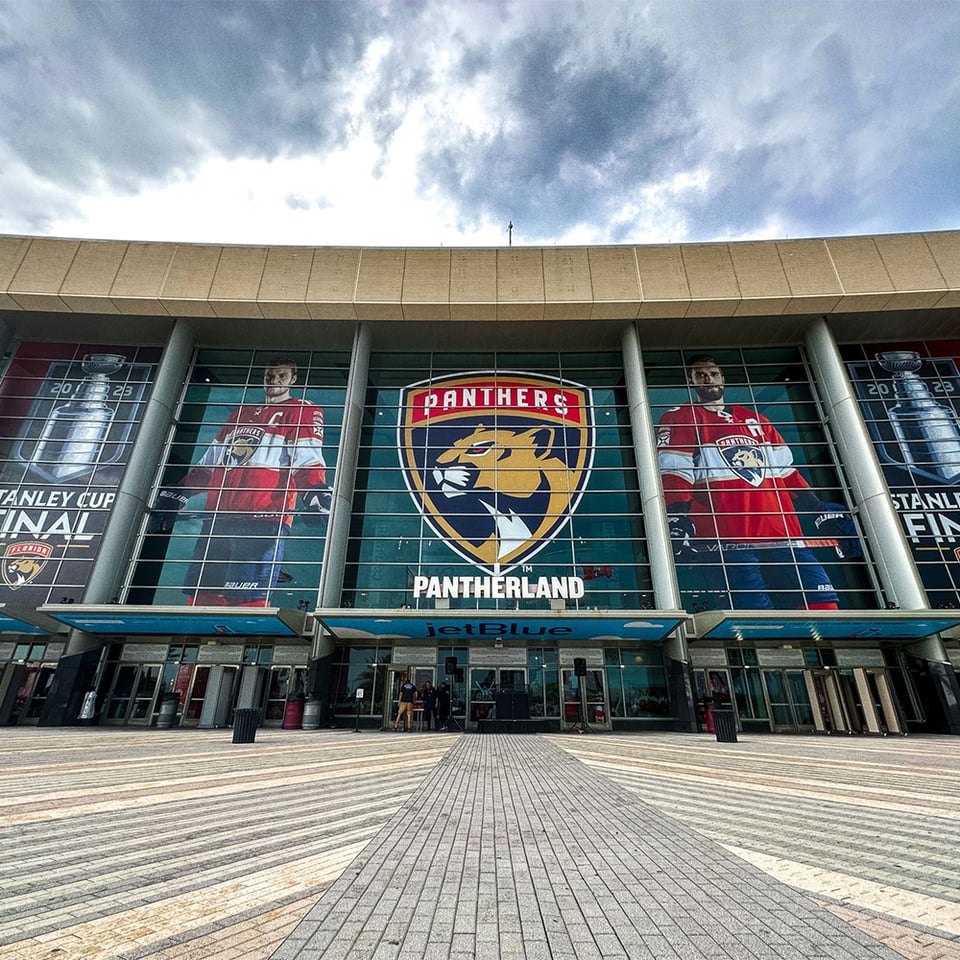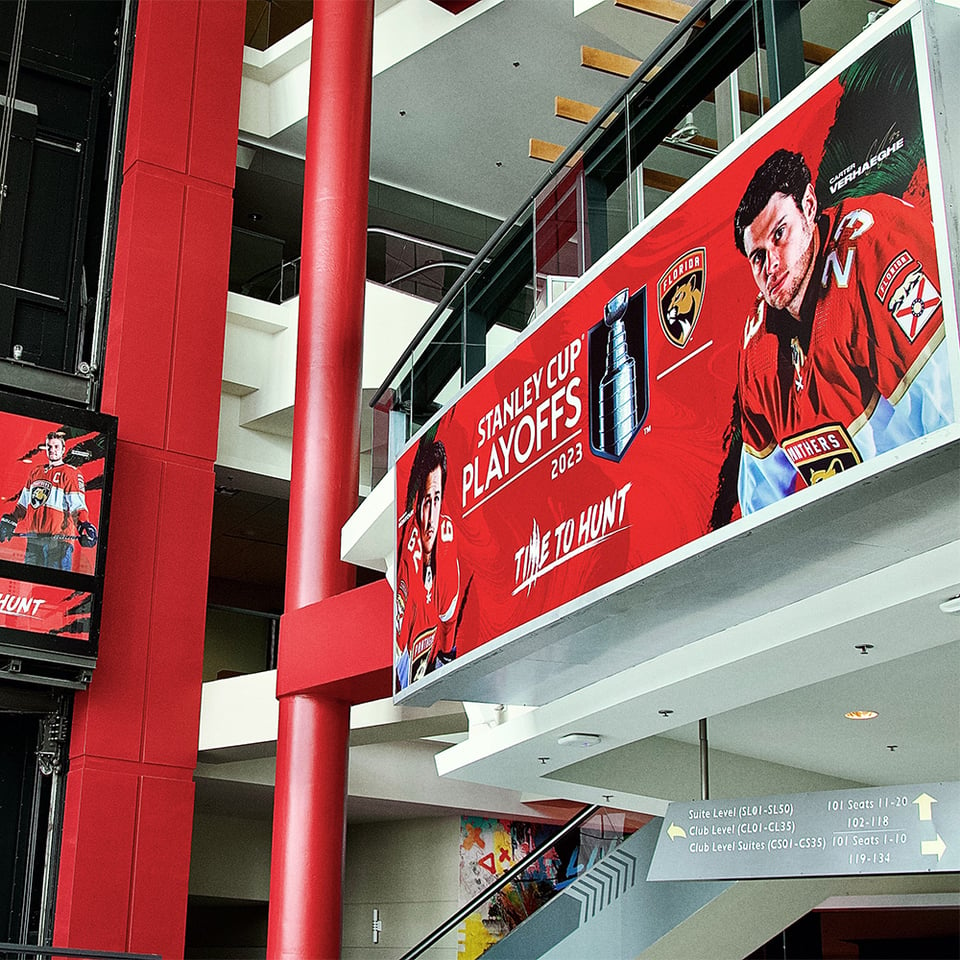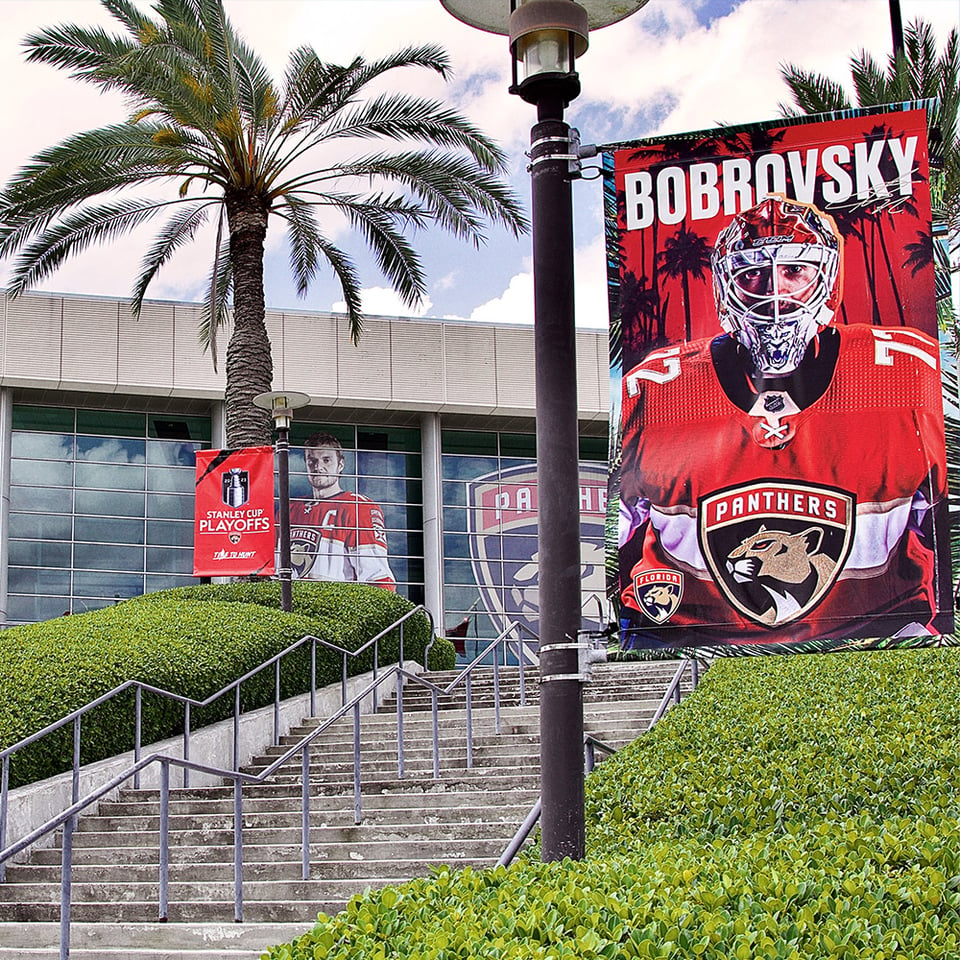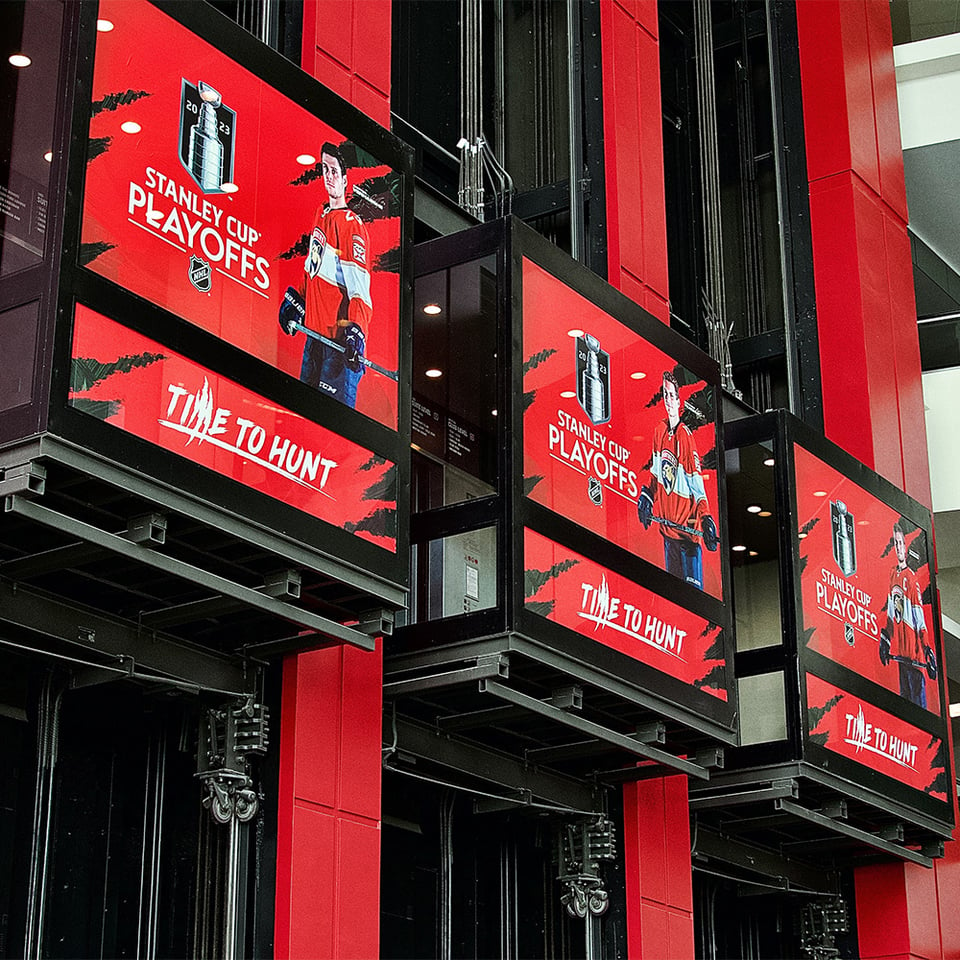 RESULTS
The end result of our activation at the 2023 Stanley Cup Playoffs was a visually stunning and cohesive experience for NHL fans. Despite the challenges posed by the tournament's unpredictability, our team's dedication and quick response ensured that FLA Live Stadium was transformed into a hockey haven. The massive front-facing banners, custom graphic backlit decals, light boxes, elevator decals, and pole banner graphics enveloped the stadium in the excitement of the playoffs. The Florida Panthers' branding and the dynamic playoff atmosphere were brilliantly showcased, leaving fans with unforgettable memories. Our ability to adapt and deliver on-brand integrated visual solutions contributed to the overall success of the event, exemplifying our commitment to exceeding client expectations and elevating brand experiences.