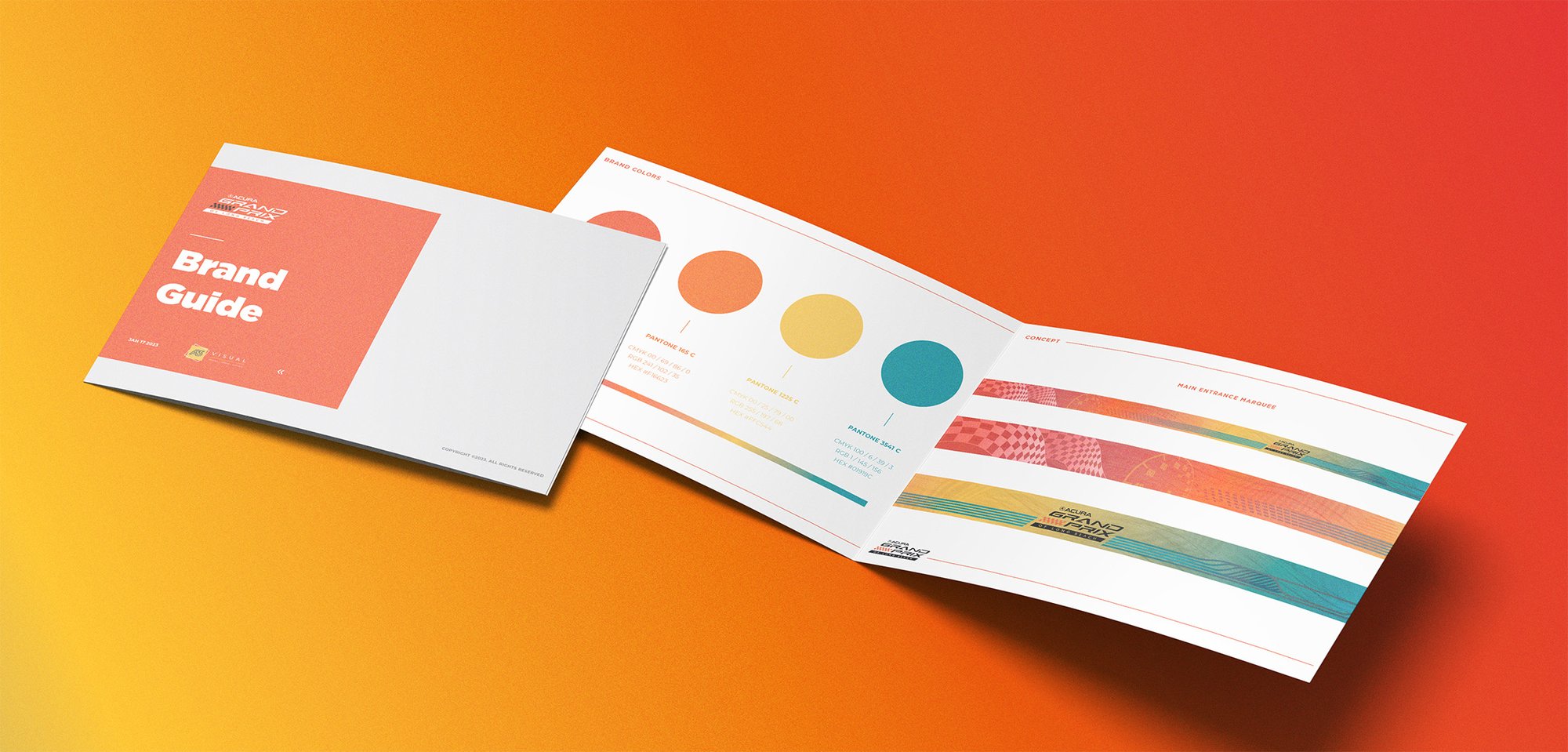 GRAND PRIX OF LONG BEACH
CREATIVE DESIGN
Rebrand and Experience Design of the Grand Prix of Long Beach
Brand Refresh, Visual Design, Wayfinding, Adaptive Design
Acura Grand Prix of Long Beach
Start November 2022,
Finish May 2023
CHALLENGE
The 2023 Acura Grand Prix of Long Beach tasked us with creating a wide range of custom graphics that not only added vibrancy and excitement to the event but also served practical purposes like guiding drivers, ensuring fan safety, and conveying important event information.
From vendors operating at the event like Modelo to GPLB branded signage, our design team had to work closely with our client to execute their overall concept seamlessly. The scale and complexity of the project, including the need for durability in the face of outdoor exposure, required meticulous planning and execution.
CHALLENGES
Relatively low budget for design, implementation and marketing
8-week time constraint for the whole project
Website must match existing digital corporate identity
Website should be deeply integrated into the HubSpot solution
Design & development from scratch is not feasible
Customer would like to be able to edit content and structure
Website must be implemented in three languages
Webdesign must match modern design standards
SOLUTION
Our team tackled these challenges by employing high-quality materials and cutting-edge printing techniques. For the track signage, we strategically placed clear and durable graphics throughout the course to aid drivers and engage fans. The grandstand flags, crafted with bold designs using dye sublimation techniques, added bursts of color and excitement. To ensure safety, we created track barricade signs and placed them strategically using UV-printed vinyl and coroplast. In the expo area, custom banners displayed sponsor logos and event information in vibrant detail.
Keeping the rich hues of orange in mind, our creative team meshed both the sponsored and branded signage throughout the Expo Area. Pole banners, decals, and stands welcomed attendees to refreshing beverages and drinks, including the custom Modelo creative that appeared throughout the interior. Additionally, we designed pit row signage and decals, facilitating the smooth functioning of the event. Our comprehensive approach extended beyond print, installation, and creative, as we offered removal and storage services, allowing the client to reuse graphics, reduce costs, and minimize environmental impact.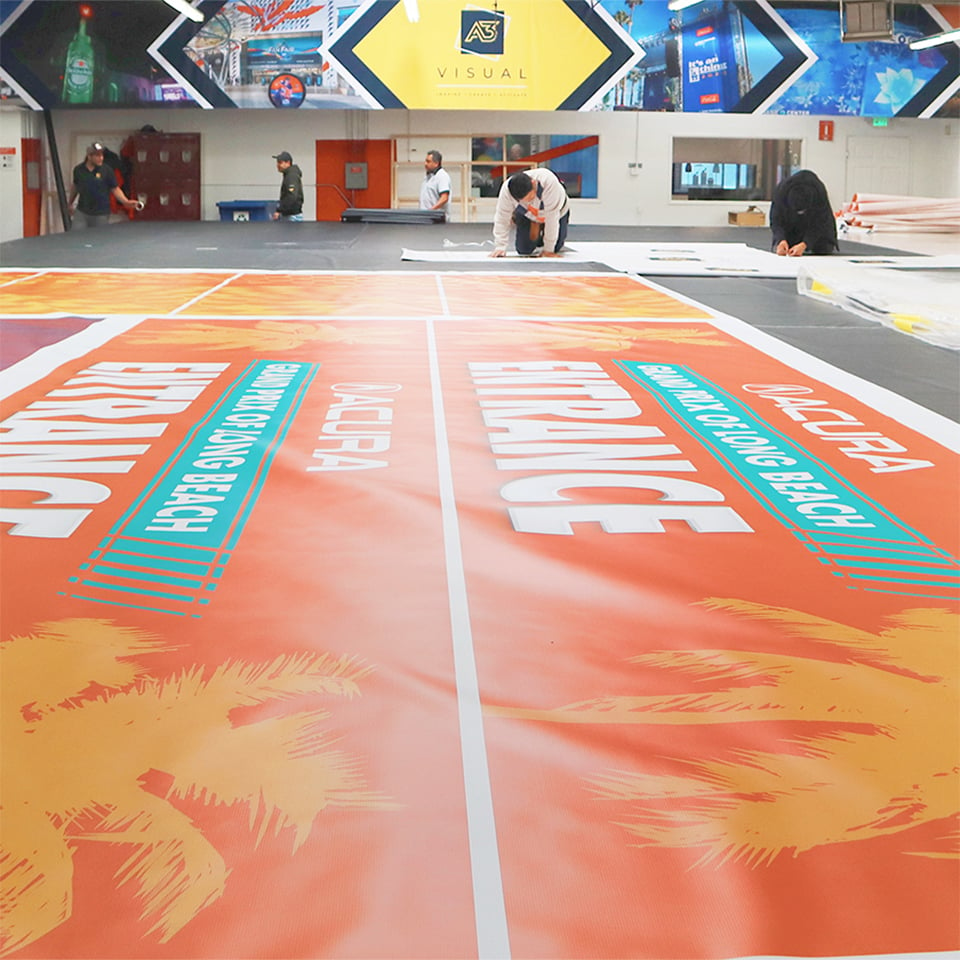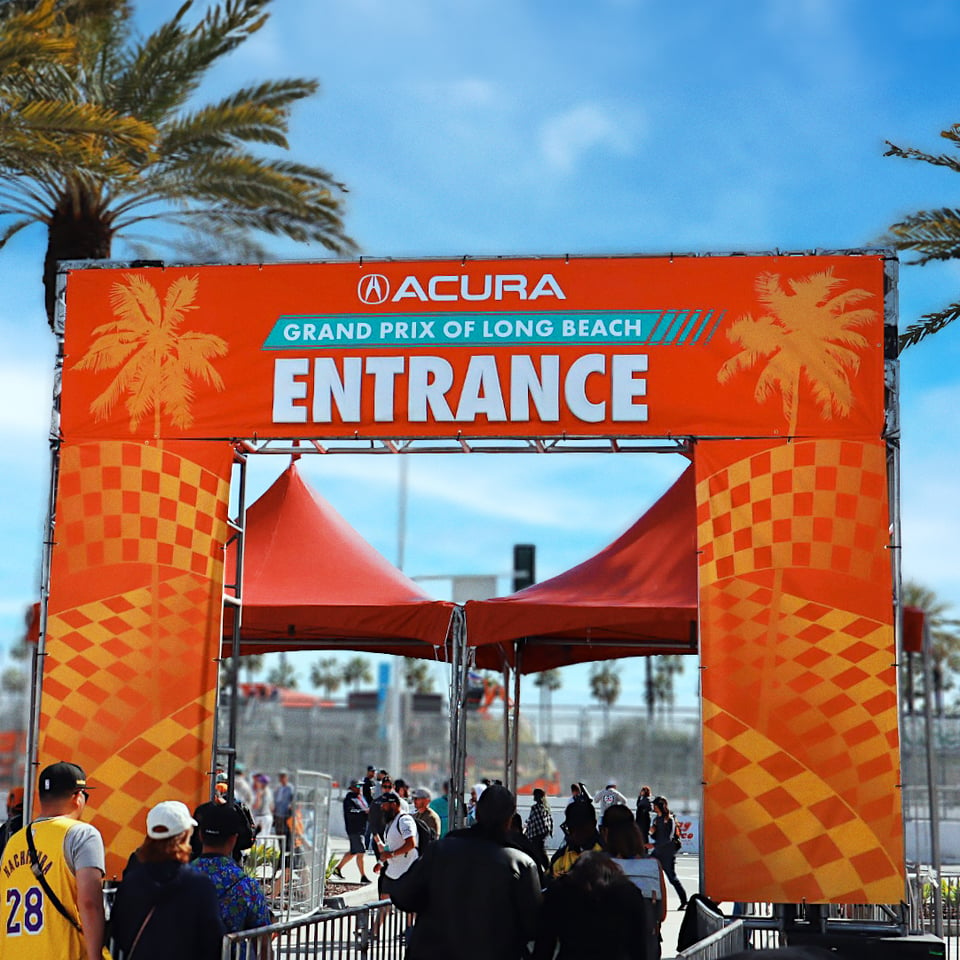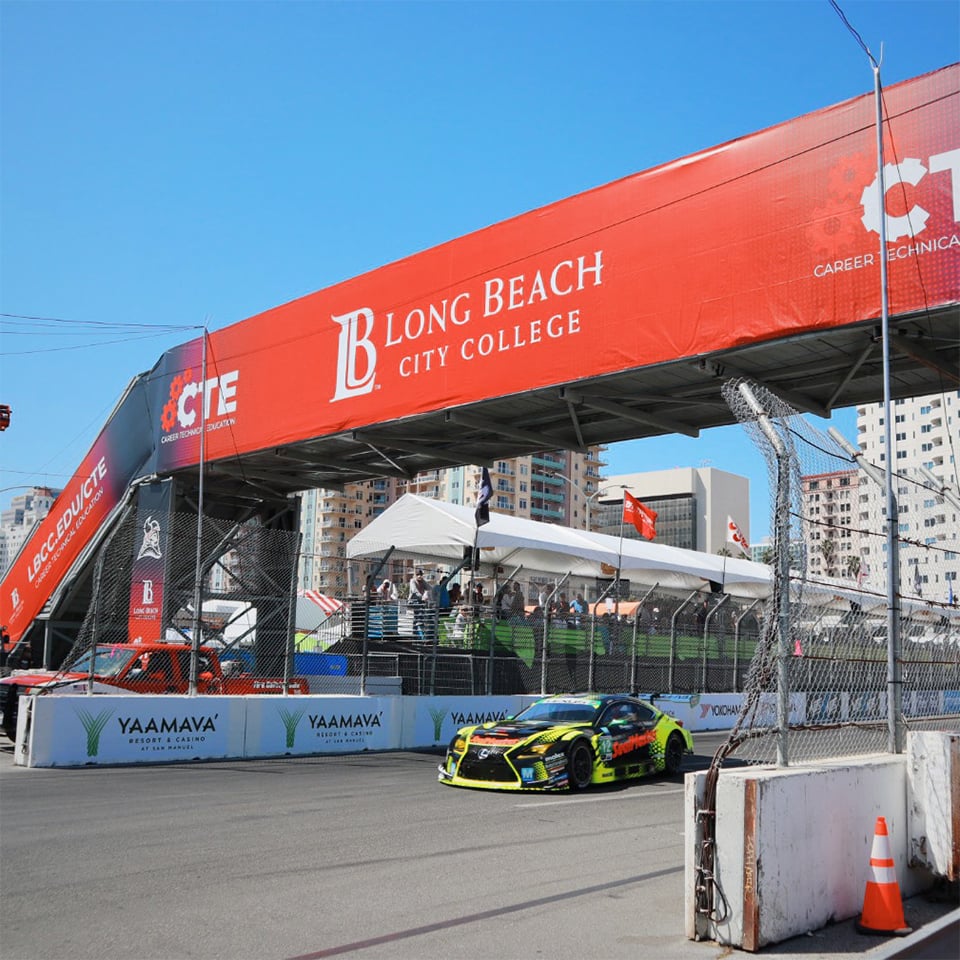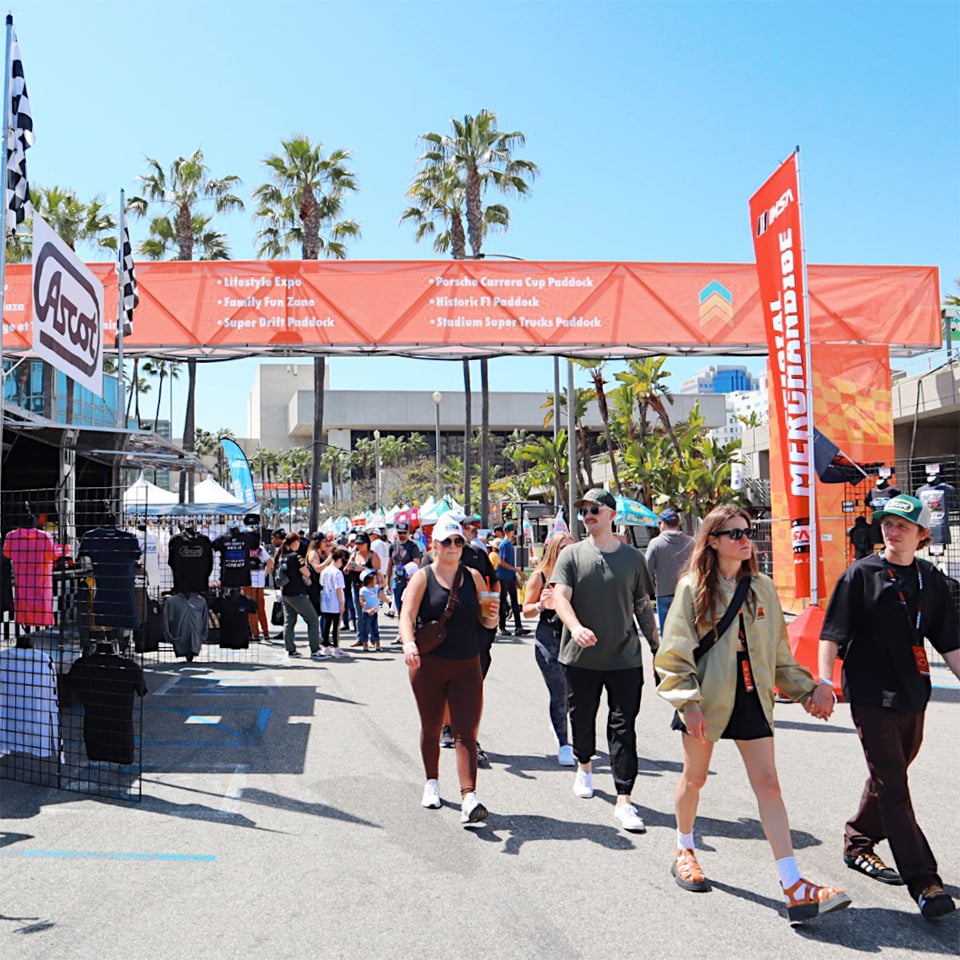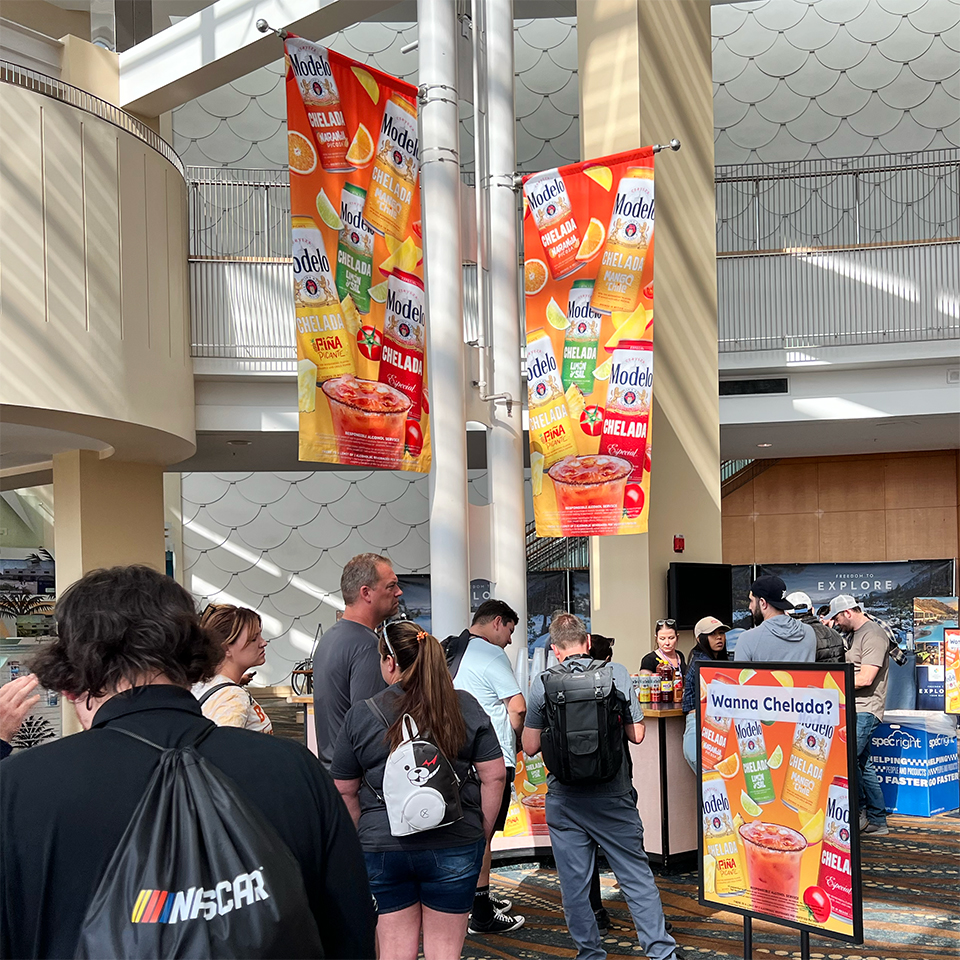 RESULTS
The end result of our efforts was a visually stunning and well-organized 2023 Acura Grand Prix of Long Beach. The custom graphics we provided not only enhanced the event's atmosphere but also played vital roles in guiding participants and attendees. From track signage and grandstand flags to barricade signs and expo banners, every element contributed to a seamless and exciting experience. Our commitment to quality and attention to detail ensured the success of our installation. By offering storage services, we not only helped the client save costs but also contributed to the event's sustainability. Overall, our team was proud to be a part of this exhilarating event and looks forward to continuing our collaboration with event organizers to bring future events to life.

"We have had the privilege of working with A3 Visual for over 25 years and they have been a tremendous partner in the success of the Acura Grand Prix of Long Beach. "