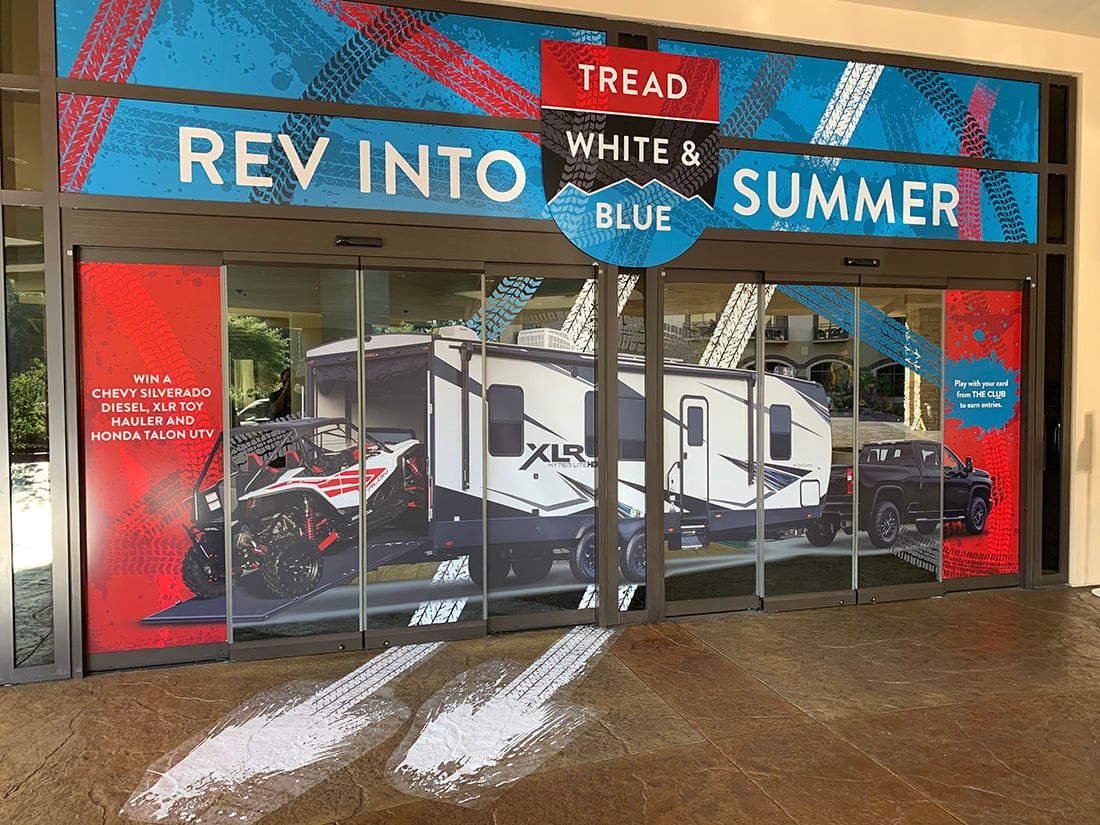 CHUMASH CASINO ACTIVATION
CHALLENGES
The Chumash Casino in Santa Ynez kicks off each quarter with a fresh theme and massive giveaways for club members throughout the year. This hot spot for locals meant our A3 Visual team had to work diligently to install floor and window decals through active walkways and spaces in the casino.
SOLUTIONS
Our installation experts at A3 Visual have perfected their decal application and technique. Tag teams of two partnered up to measure and apply decals to the entries and exits of the building. Despite the bustling of people and curious guests who admired the handy work of our crew, spaces were cleared and ready for traffic shortly upon removal. Lollipop stand sign graphics provided a sense of continuity and immersed guests in the new theme of the quarter while tire-tread graphics added color to the casino surfaces. Outdoors or indoors, our 5-layer printed window decals ensured that the same image could be read clearly from either side of the glass—within minutes, a fresh look can be achieved without the hassle of paints, dry time, or heavy-duty equipment.
RESULTS
In an environment that never sleeps, transforming venues from top to bottom can be challenging with guests roaming between installation sites. Our team at A3 Visual got the job done quickly and discretely so guests could get back to their warm-weather activities.