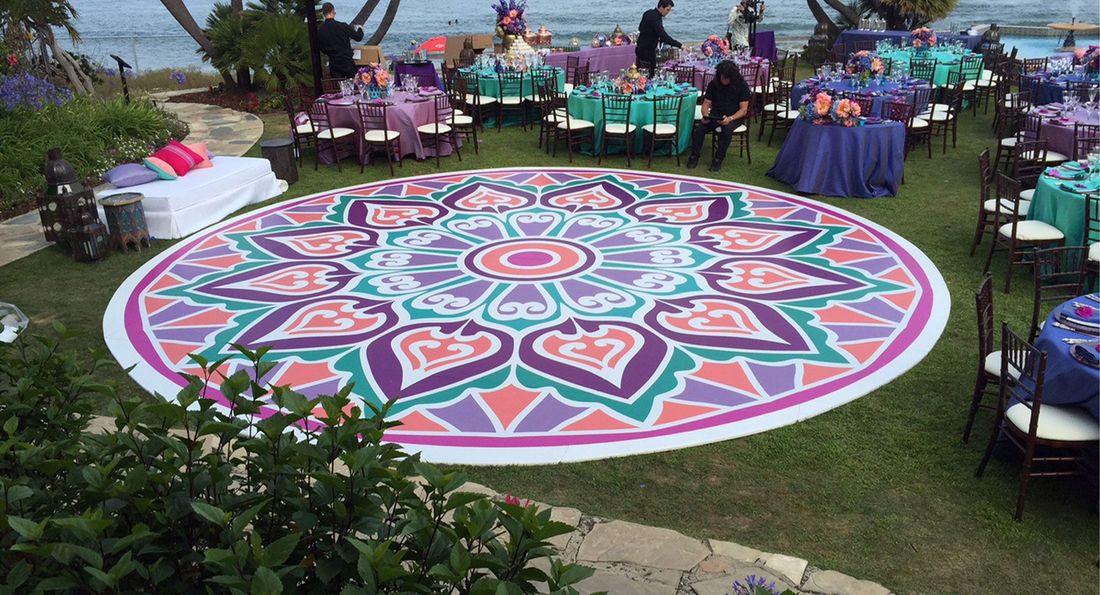 G FLOOR
While standard floor decal and carpet is a great, high quality option, it is only temprary. Eventualy scratches and wear is inevitible. G-Floor printable vinyl flooring is the ultimate in durable floor graphics. This thick clear vinyl flooring is printed in reverse on the back side so it's virtually impossible to damage the printed surface, making G-Floor the most durable floor graphic material available.
Will lay flat on the floor without the need for adhesive, so it can be used repeatedly.
G-Floor can even be used under water on pool bottoms by simply sinking the graphic to bottom of the pool.
While nothing lasts forever, this is the closest thing to a permanent but movable floor graphic that never needs to be replaced.
SHO FLOOR
Printable floor covering with cushioning allowing for spectacular floor graphics that can have logo, graphic, marble, faux wood, etc. Promote your brand or art of any kind.
Short term, removable and reusable
Not for high traffic