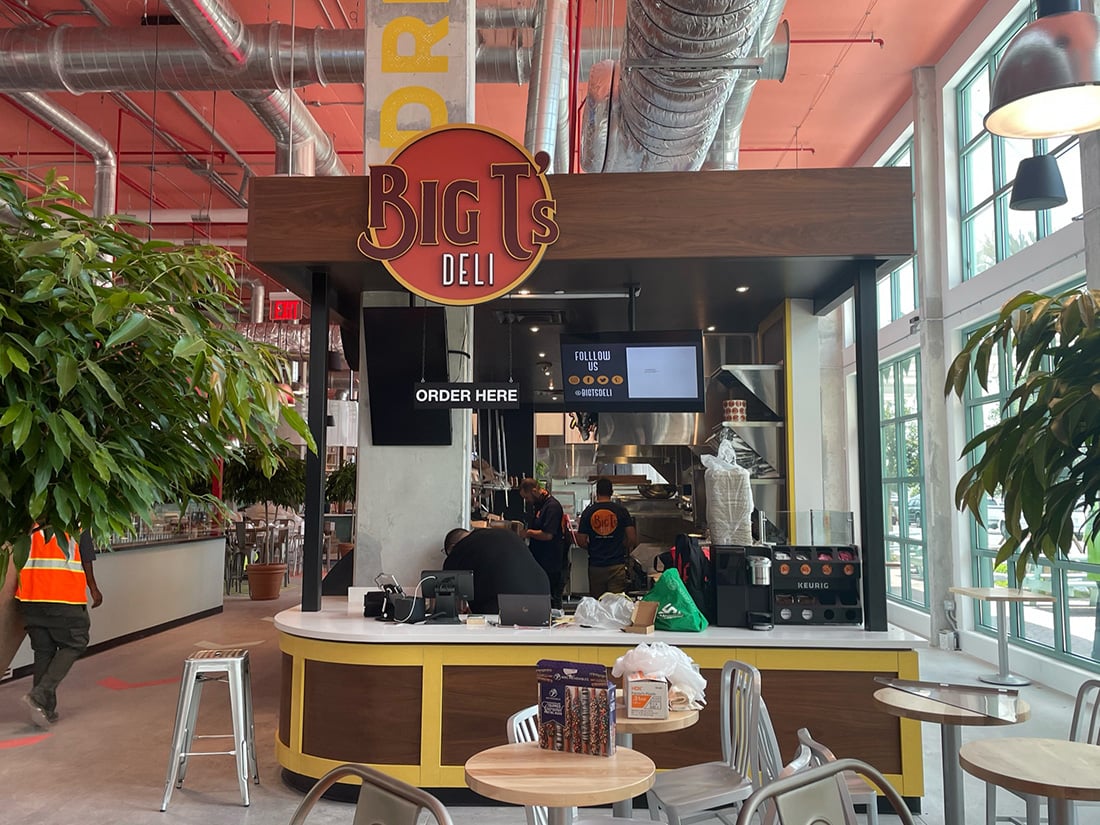 GETTING SUMMER READY AT DELRAY BEACH MARKET
CHALLENGES
Grand openings call for grand signage to attract locals and inform them of what is to come. The Delray Beach Market was no exception in their need for branding and decorum; A3 Visual was challenged to design and install signage that vendors and locals would love.
SOLUTIONS
Totaling over 150,000 square feet, our team strategized how to best give vendors eye-catching branding while also creating a cohesive theme throughout the market. Collaborating with Menin Development, we customized signage to include bright colors and dimensional lettering to attract passersby to the shops. It was important that the design represented each unique vendor while fitting in with other shops nearby. "Order Here" signs and rigid boards were mounted on PVC and metal chains to withstand significant impact around the vendor areas. Other branding including vinyl lettering and decals greeted locals at Bona Bona and Ferdos Grill while branded graphics reappeared in menu boards at concession stands.
RESULTS
First impressions are everything! At A3 Visual, we provided the Delray Beach Market with exciting graphics that welcomed family and friends with bright and colorful signage. The design and installation job enticed locals to the grand opening, making this integration into the Delray area a success.