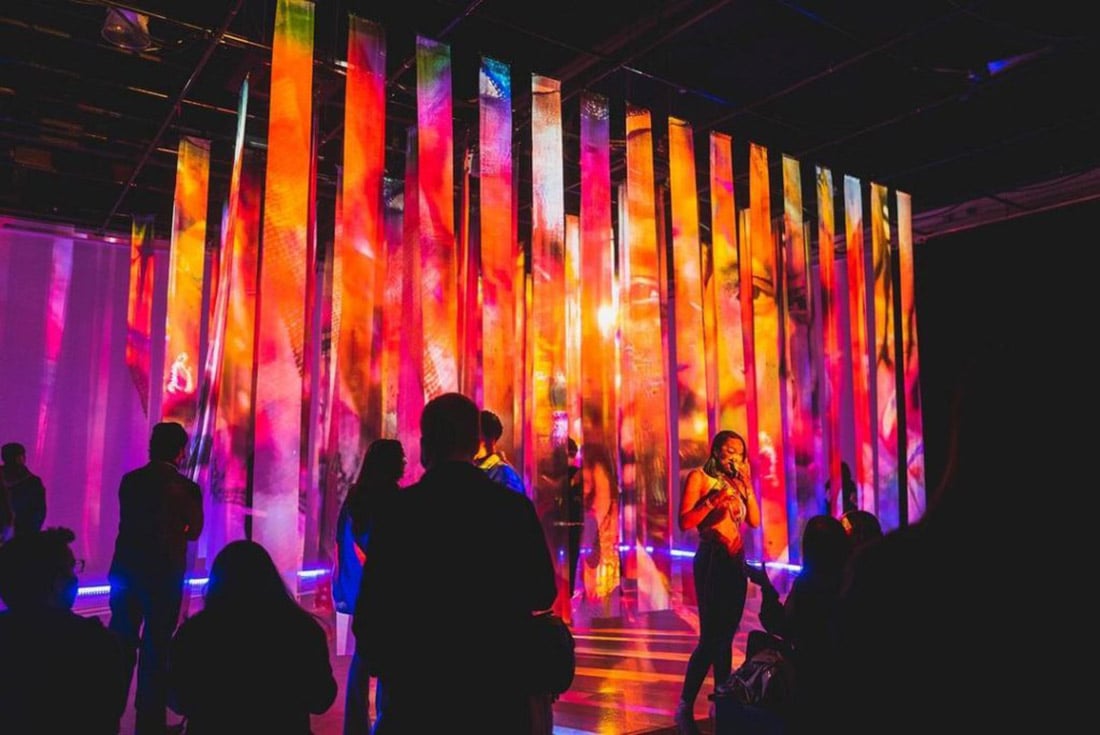 IMMERSIVE ART INSTALLATION FOR HUEMAN "HOMEBODY" EXHIBIT
CHALLENGES
Eager to collaborate with artists and creatives, A3 Visual leapt at the opportunity to work with artist, Allison Tornero. Widely referred to as "Hueman", Alison's ethereal realism utilized projection mapping in an exhibit that spanned over 20,000 square feet with ceilings reaching up to 30 feet high. Our mission was to combine Hueman's art with technology to engage audiences in the concept of "Homebody" amid the Coronavirus pandemic.
SOLUTIONS
Hueman's artwork aims to answer the question, "What happens when we are forced to stay at home and face ourselves?" Utilizing bold colors and abstract interpretations, the Hueman "Homebody" exhibit explores the meaning of identity. Our partners at Epson donated 12,000 lumen projectors that carefully mapped out each canvas to achieve a seamless visual experience. Epson, Modulo Pi Player 4 output servers, and ten Epson 3,000 lumen projectors streamed video content throughout the exhibition. Using media servers, we automated the exhibits to turn off and on based on certain times of the day and we controlled the lights inside each room to match the color palette. Our team also created an interface that allowed the client to control the projectors with ease from their Apple devices.
RESULTS
Together, we were able to create an immersive experience that engaged audiences in the "Homebody" exhibit whilst incorporating technology that transformed traditional art mediums. In junction with the captivating audio and video, this space engaged the senses for an experience like no other.