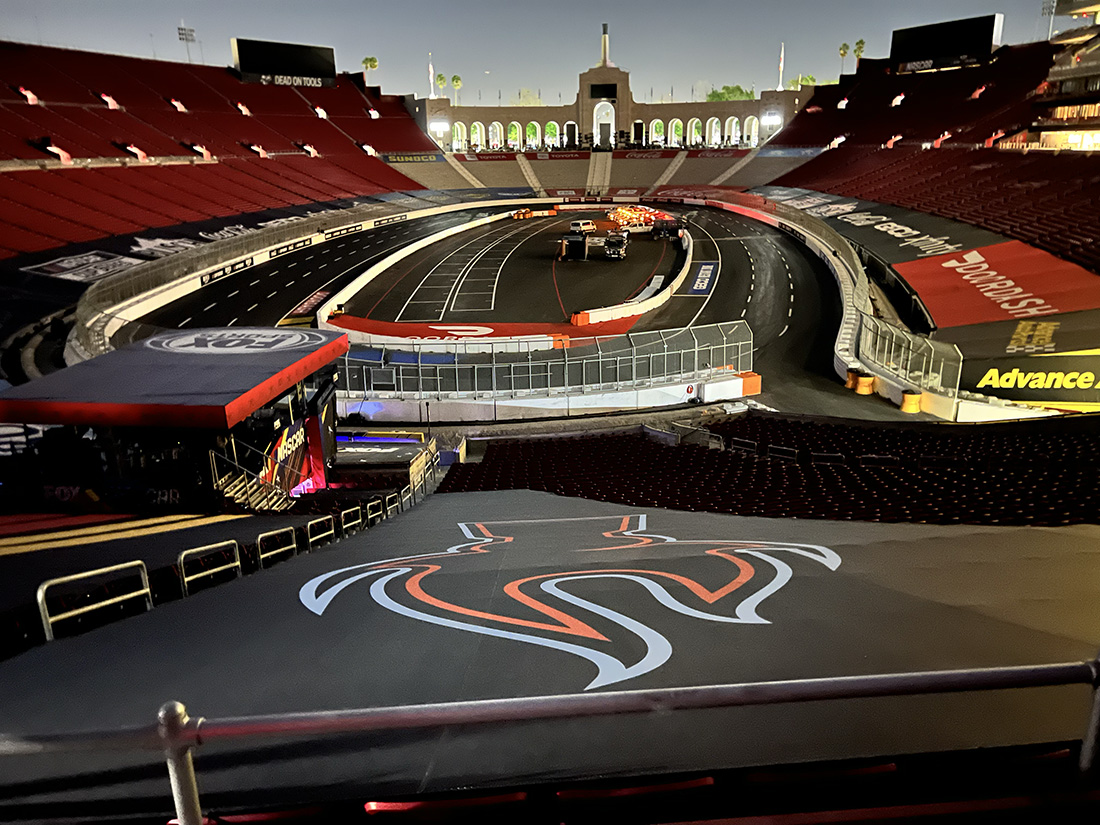 LA MEMORIAL COLISEUM | 2022 NASCAR BUSCH LIGHT CLASH
CHALLENGES
For the first time ever, this NASCAR Cup Series event wasn't run at the Daytona International Speedway but the Los Angeles Memorial Coliseum. Our team was tasked with printing and installing NASCAR and other sponsorship banners in accordance with safety measures and COVID-19 regulations.
SOLUTIONS
With a total of 78,000 seats, a few thousand were made unavailable to ensure spectators were not too close to the lower portion of the stadium. We printed several graphics with the Busch Light logo and other sponsors such as DoorDash and Coca-Cola to ensure that the off-limit areas were inaccessible to fans while also attracting the audience to the focus of the event. UV printed mesh banners and tight mesh fabric wayfinding towers guided fans both in and outside the stadium. The continuity of branding and print materials fully engrossed car enthusiasts in the racing experience.
RESULTS
Custom graphics and a temporary asphalt foundation transformed this venue into a track worthy of buzz. Our team at A3 Visual ensured that all safety measures were upheld utilizing prints that surrounded the track and venue.