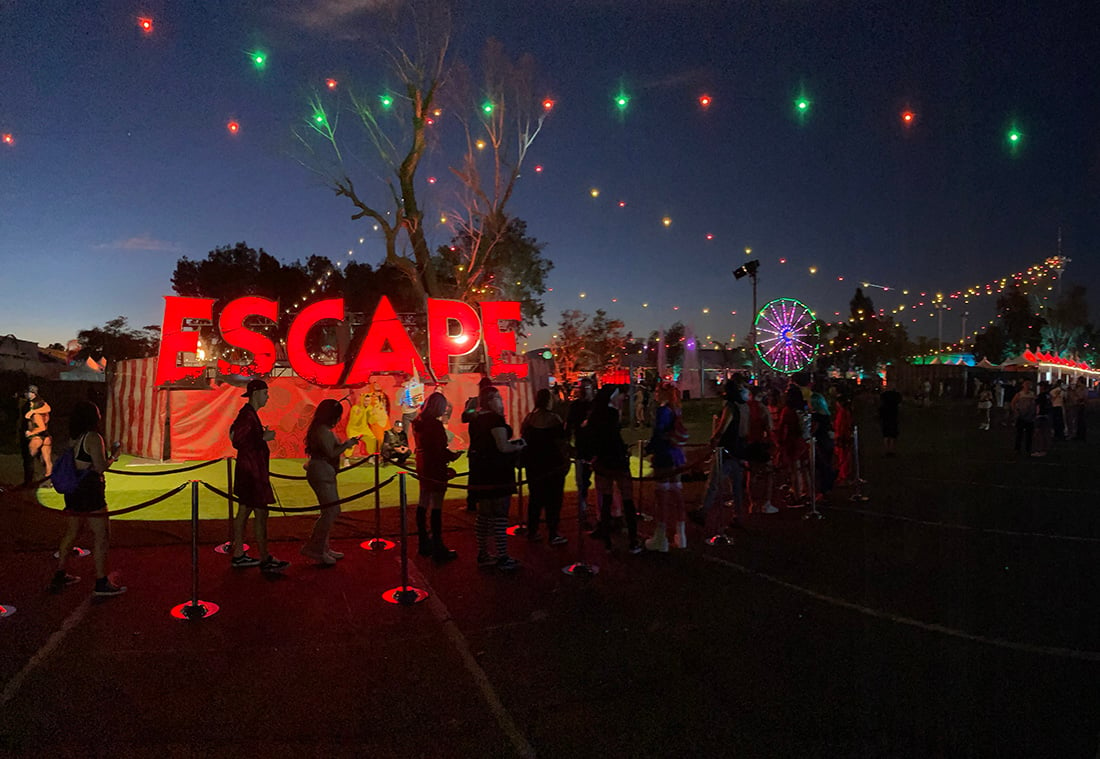 LIVE ENTERTAINMENT ACTIVATIONS FOR ESCAPE HALLOWEEN
CHALLENGES
With 120 acres of space, Escape Halloween is an event that requires graphics to transform an empty lot into the multi-day music festival party-goers love. Our team at A3 Visual produced thousands of square feet of graphics to create the aesthetics of an event venue while also providing the necessary directions to communicate information to attendees.
SOLUTIONS
Rigid signs, tent graphics, venue maps, and fence banners covered the event space with colorful and bold branding synonymous with Insomniac's Psycho Circus. Beginning after dark, it was vital that all branded and informational decor was carefully printed and installed for high-traffic and dimly lit areas. Durable outdoor banners were custom fabricated for the NOS Event Center to map out the parameters of the festival. From stages to vendors to haunted houses, our decals and signage lead attendees to the right place without hassle.
RESULTS
Although informational graphics are a necessity for these set-up events, A3 Visual augmented the Escape Halloween experience with vivid signage and print work that captured the circus aesthetic.