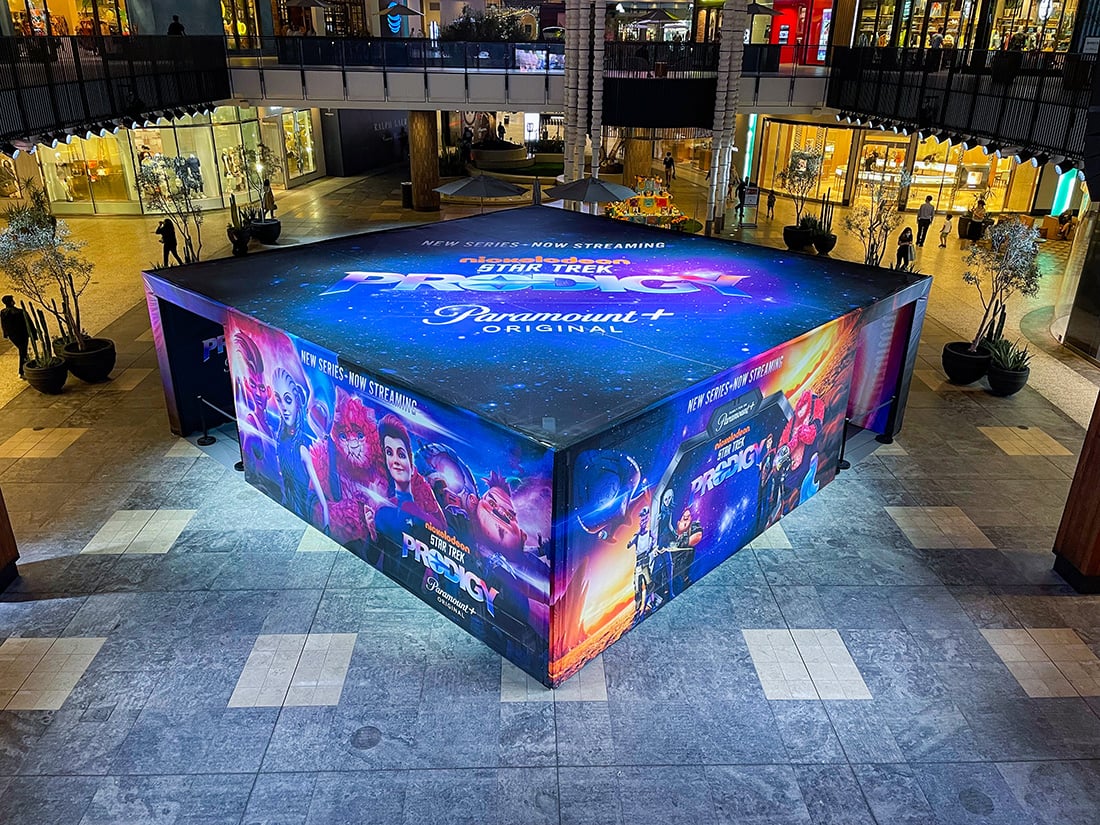 NICKELODEON'S STAR TREK PRODIGY ACTIVATION
CHALLENGES
Nickelodeon aimed at introducing their new Star Trek Prodigy series in an engaging way. Though the company has produced an abundance of activations and campaigns to inform fans of the season release, our job was to produce and install interactive graphics that could welcome all to the world of Star Trek at the Westfield Century City Atrium.
SOLUTIONS
Working with GLOW on this new and exciting popup, the Star Trek feature was designed to attract all mall goers to the temporary event. Our team produced a combination of mesh, vinyl, rigid PVC signs, and vinyl floor graphics to create an immersive experience for families to enjoy. Topped off with AR photo ops and interactive game activities, our colorful and vivid banners drew in people from all corners of the mall. Curious crowds and pop culture enthusiasts featured our hyper pigmented banners in photos and posts of their not-so-ordinary trip to Century City.
RESULTS
In efforts to engage fans old and new, we partnered with Glow to make a series of graphics into an immersive space for people to enjoy. Together, we transformed the Century City Atrium into a Star Trek fantasy for everyone to enjoy.