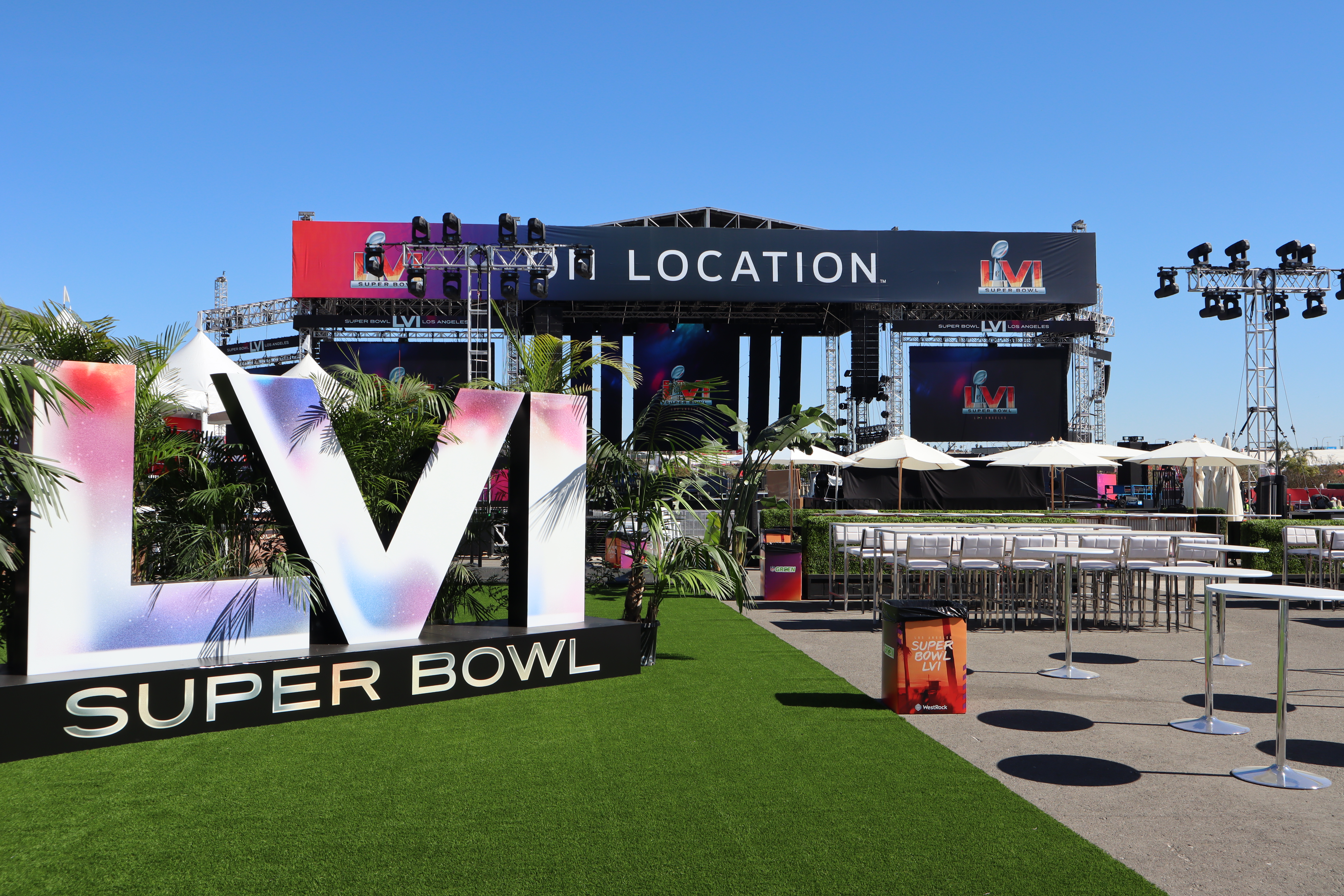 SUPER BOWL LVI ACTIVATIONS
CHALLENGES
Super Bowl LVI at SoFi stadium called for major printing and graphics to help fans both in and outside the stadium immerse themselves in the sporting event of the year. There are several moving parts when planning an event of this magnitude; our biggest task was to work around the other vendors, concessions, and television prompters to set up On Location's Main Stage, Club 67, and 56 Live in a timely manner.
SOLUTIONS
A3 Visual's headquarters are conveniently located at the heart of Los Angeles making rush orders and on-call requests feasible for an event this large. The iconic Super Bowl LVI logo was printed on durable outdoor vinyl and clear laminate. We also produced wind-resistant mesh banners ranging from 700 square feet to 1,400 square feet (about half the area of a tennis court) around Club 67 and 56 Live. The most notable banner was the "ON LOCATION" graphic that cascaded across the main stage and could be seen from the lake just outside the stadium walls. Our install team worked around the concession and stage construction to hoist menu boards, fence banners, bar backdrops, and other graphics that helped fans navigate the 298-acre venue.
RESULTS
With over 70,000 spectators attending the event, it was imperative that our A3 Visual team—both in-house and on-site—worked diligently to deliver the best quality prints for the NFL's Official Hospitality provider, On Location. We installed all Super Bowl LVI graphics at the Main Stage and hospitality areas before game day.