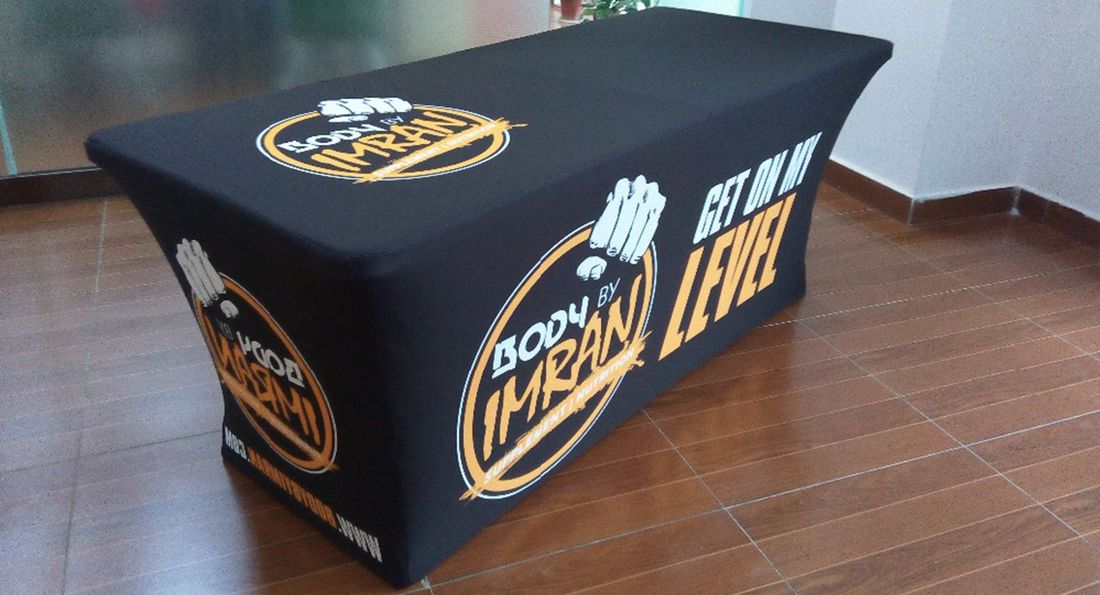 TABLE COVERS
Custom Printed Table Covers are a great tool for creating visual interest to engage potential clients, associates, and guests. We offer a large variety of materials and finishes.
Styles:
Fitted

– A form-fitting cover, covering all four sides (front only option available) as well as the top.
Stretch Form Fitted

- Four-way stretch spandex material and pockets for legs are designed for keeping the tablecloth securely in place to fit your table better and make a flat & professional look so that your table cover won't slip around or billow with the wind. Tighter fitting than traditional table clothes.
Throw

– Also covers all four sides (front only option available) and the top but is not form-fitting. Basically, a table cloth but falls completely to the floor.
Skirt

– This is a form-fitting cover that only covers the four sides (front only option available), leaving the top covered.
Round

- Much like the throw, only round.
There are two options for you to choose from:
Full Graphics – Full Graphics will allow you to have graphics on all available surfaces.
Front Graphics Only – Allows graphics only on the Front surface of your cover. On the front option you can choose a stock table color for the remaining unfinished sides.
Sizes:
6ft Rectangle
8ft Rectangle
Various Sizes, Round