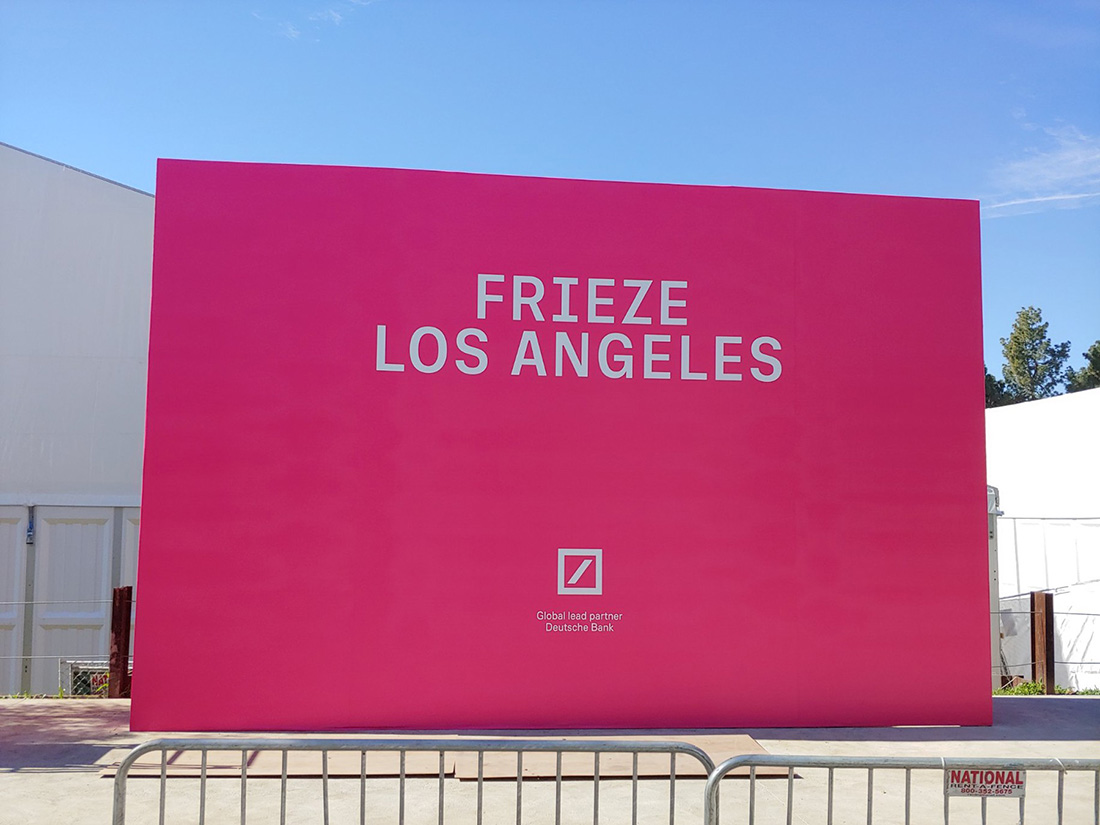 THE BEVERLY HILLS FRIEZE ART FAIR
CHALLENGES
While the art exhibited at this popular 90210 event was the star of the show, how could A3 Visual help guests find more information about their favorite artists while navigating through the gallery?
SOLUTIONS
The Frieze Art Fair brings thousands of art enthusiasts from all corners of the world to celebrate creativity and human expression. Our goal was to augment the Frieze experience by providing tools for guests to get to know the artists behind the pieces. We produced and installed classic black and white vinyl, A frames, and decals throughout the gallery to direct guests during the event. A minimalist theme of standard text and QR codes provided balance between the art itself and the neutral aesthetic of the gallery.
RESULTS
Attendees were greeted into the event space glazed with minimalist decals that helped them navigate the plethora of art seamlessly and truly immerse themselves into the exhibit's allure. Together, we gave guests a noteworthy experience from start to finish.