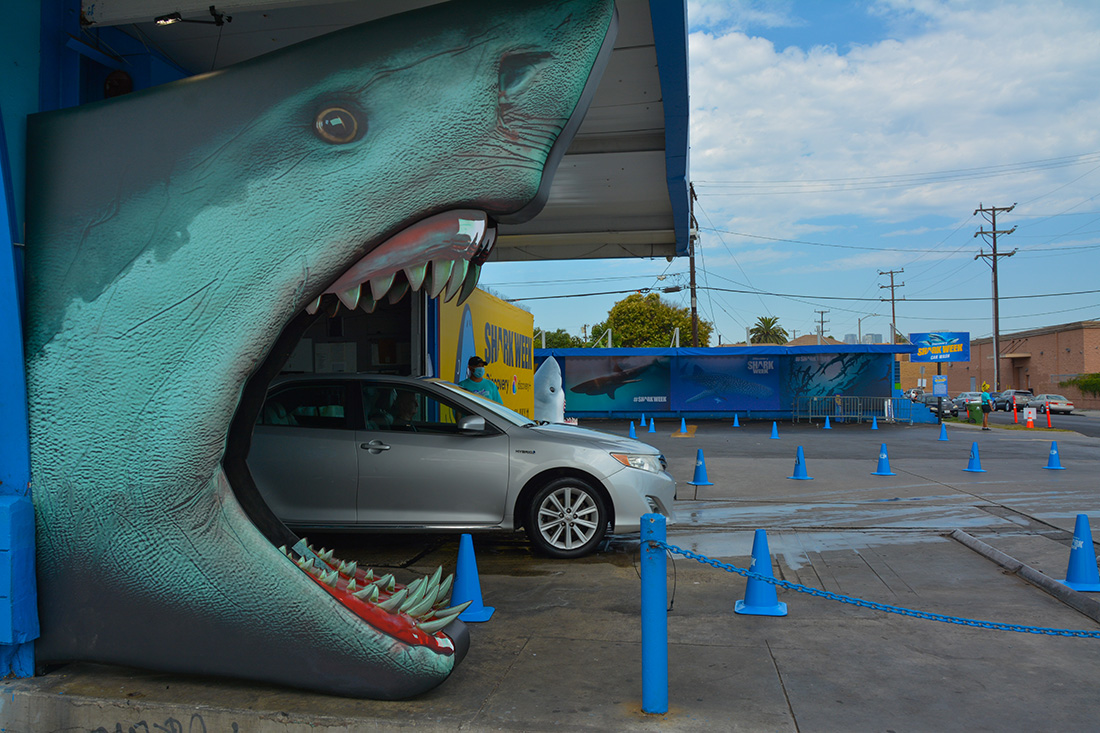 THE DISCOVERY CHANNEL AND PARTNERSHIP ACTIVATIONS FOR SHARK WEEK
CHALLENGES
Due to COVID-19, in-person activities came to a screeching halt leaving streaming events like Shark Week to find creative ways to expand their outreach. A3 Visual had to produce and install a safe, unique, and informational campaign to give Shark Week fans the opportunity to celebrate the 45 hours of shark-related media.
SOLUTIONS
Since 2010, Shark Week has been the longest-running cable television programming event in history. Working with our client, Glow, A3 Visual printed a wide range of materials including vinyl, mesh banners, rigid sintra, gator board, and custom decals to create a custom Shark Week car wash in the city of Los Angeles. This clever 3-day installation generated buzz on social media and gave fans a chance to immerse themselves in the excitement outside of their home. We custom fabricated materials including a set of shark teeth and the #SharkWeek dimensional letter sign for cars to snap photos of their squeaky-clean vehicles. From the shark bite exit to the massive great white shark decals, this activation was hard to miss.
RESULTS
Limitations due to Covid-19 called for creative solutions to promote Shark Week's television event. Together, A3 Visual gave fans the ultimate car wash experience with bright blue and yellow branding for the highly anticipated steaming event on the Discovery Channel.