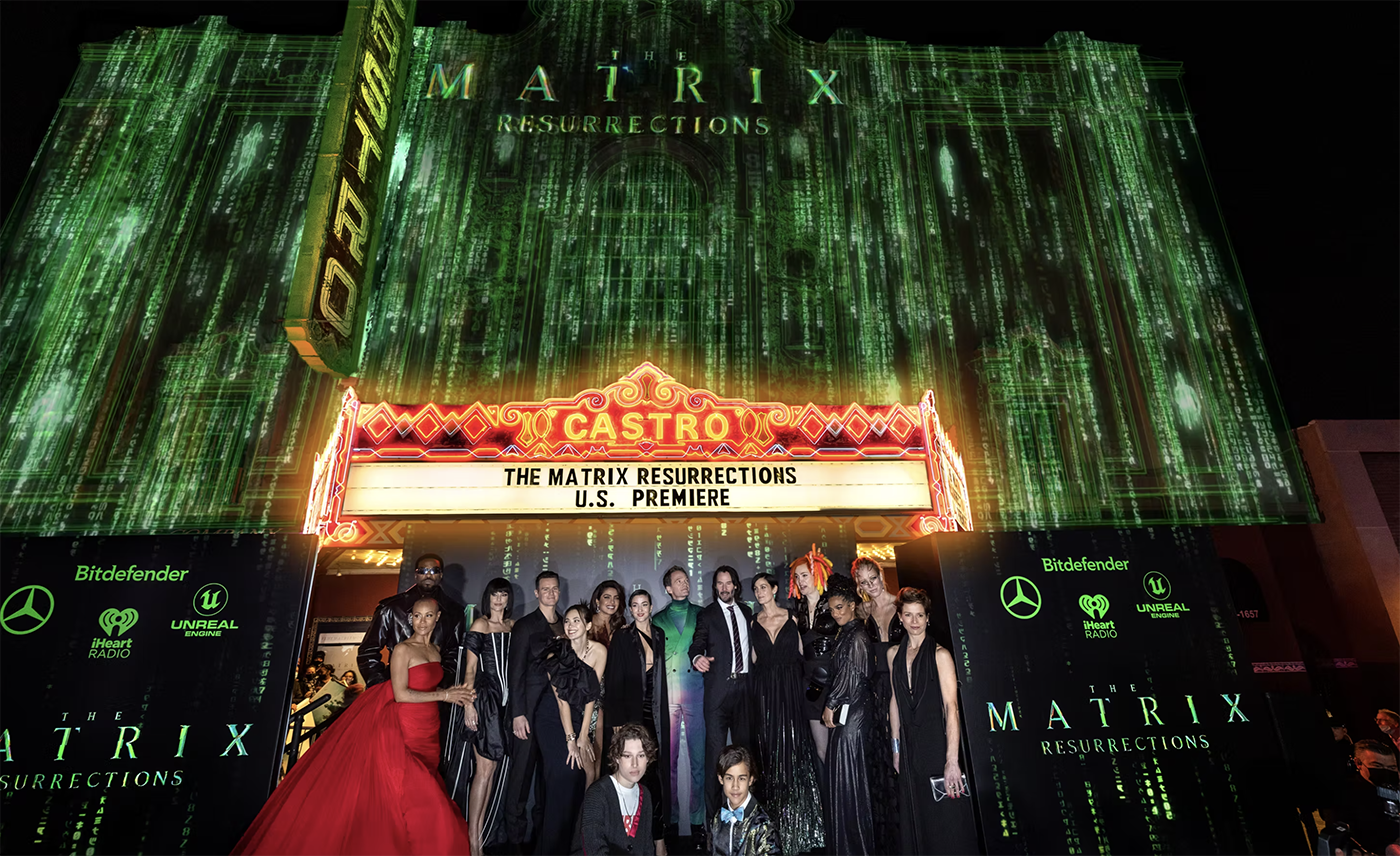 THE MATRIX RESURRECTIONS US PREMIERE
CHALLENGES
The latest film The Matrix Resurrections resurfaced nearly two decades after the 2003 release of The Matrix Revolutions. This fourth installment of the Matrix series kicked off with a grand premiere in the city of San Francisco. Our challenge was to deck out the iconic Castro Theater with free standing "divider" walls and graphics surrounding the carpet as well as a massive exterior projection that turned the entire venue green!
SOLUTIONS
Orchestrating an event this grand required expertise and precision. Audio, visual, and electrical testing alone took a day to complete leaving the rest of our team to install print materials including the red and blue "pill" entrance dividers. With many scenes from the movie filmed in San Francisco, the Castro Theater was the best location for the premiere to take place. Our team used the power of three 35,000 lumen Panasonic projectors running from a Modulo-Pi Kinetic media server that covered over 6 million pixels across the theater. Together, these projectors achieved the signature green that illuminated the red carpet and captivated attendees with its rich color and design.
RESULTS
The exquisite projection along with the high-pigment SEG frame graphics transformed the historical Castro Theater into a Matrix worthy event. A3 Visual's experienced team of professionals welcomed the fans, attendees, and cast with an extraordinary red-carpet event they'll never forget.