NASCAR has made its way back to downtown Los Angeles with the 2023 NASCAR Busch Light Clash at The Coliseum.
This exciting event marks the return of one of America's most popular racing series to Southern California, and it brought plenty of excitement for spectators. Tens of thousands of fans piled into the iconic Los Angeles Memorial Coliseum to see NASCAR racing at its finest. With pre-race entertainment, food, beverages, merchandise vendors, and more, there was something for everyone.
We produced a wide range of banners and other print graphics for the event, capturing the spirit and enthusiasm of this year's race. This was our second year collaborating with event organizers to transform the Los Angeles Memorial Coliseum into a NASCAR racing hub.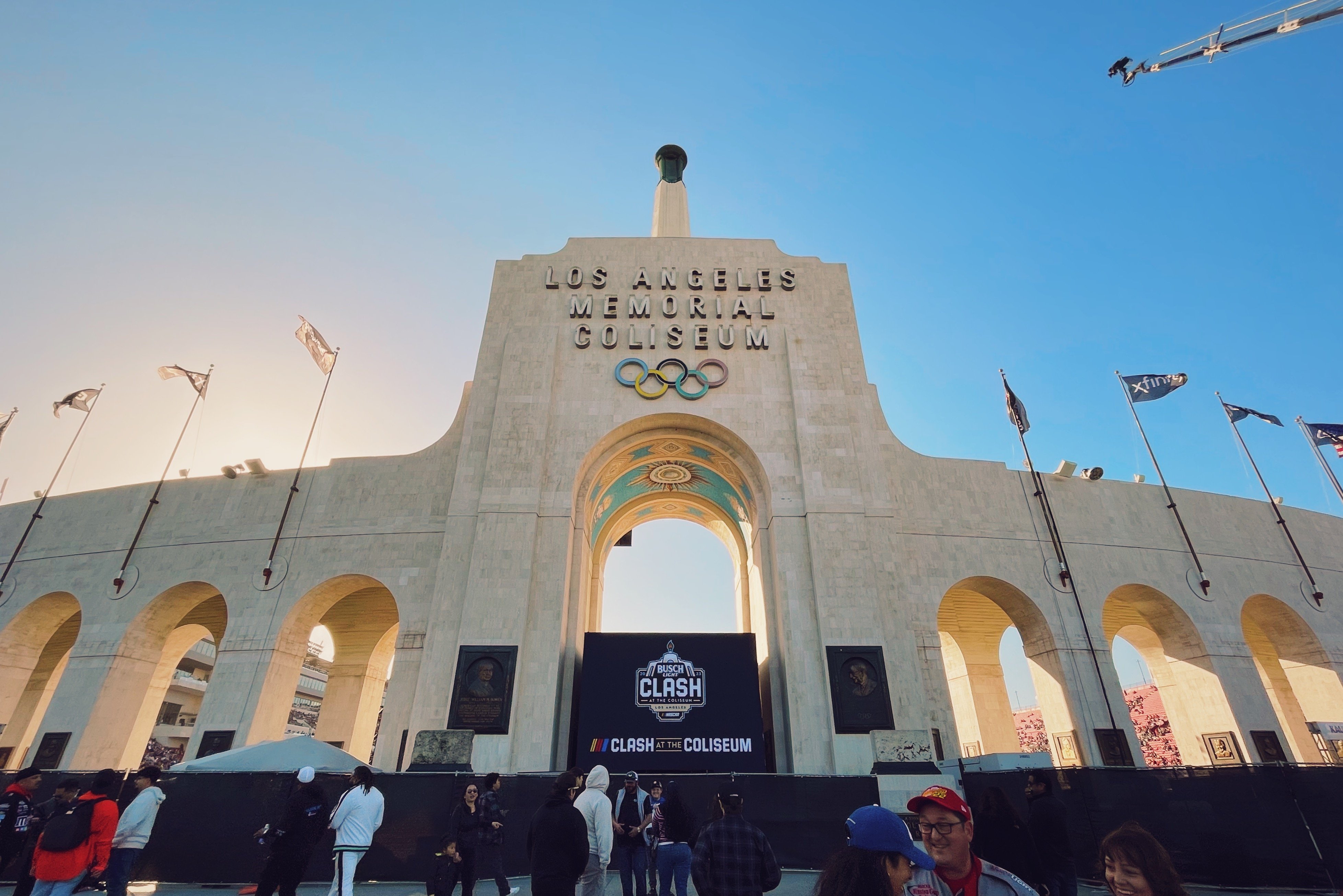 Custom Banners and Print Solutions by A3 Visual
Our team at A3 Visual fabricated a wide range of print graphics for the 2023 NASCAR Clash in Los Angeles. A large aspect of the project included custom seat covers featuring event partner logos and promotional graphics. These banners were UV-printed on stretchable jersey mesh in order to fit snugly over the top of the stadium seats, then finished with webbing and grommets in order to guarantee a secure installation.
These larger-than-life banners are a great way to maximize value for event partners, both for in-person attendees and viewers tuning in to televised coverage from all corners of the globe. Especially for a venue as large as the Los Angeles Memorial Coliseum, it might not always be necessary to fill every section in the stadium (there are more than 78,000 seats, after all!). By carving out 15 rows of seats right around the track, NASCAR can not only ensure greater safety measures for fans, but also provide additional and high-visibility advertising opportunities for brand partners.
Our team also produced other supplementary print materials including A-frame signs, fence graphics, wayfinding solutions, and entrance and exit banners that offered guests an immersive experience as soon as they stepped into the Coliseum and surrounding Exposition Park. We also produced several custom coroplast signs that helped direct attendees to various aspects of the event, including the NASCAR Fan Fest. These graphics made it easy for guests to navigate the stadium and find important checkpoints as well as on-site amenities.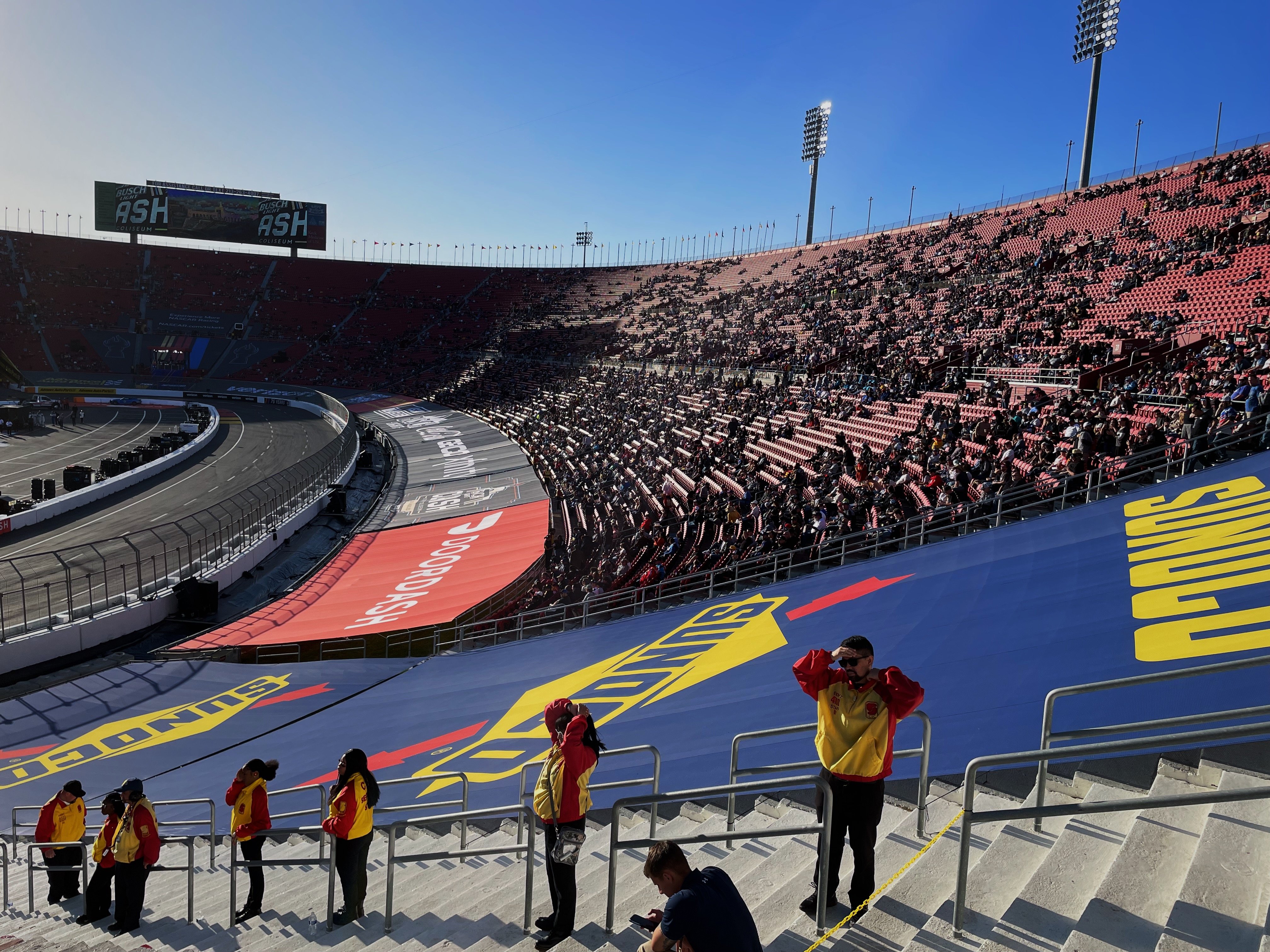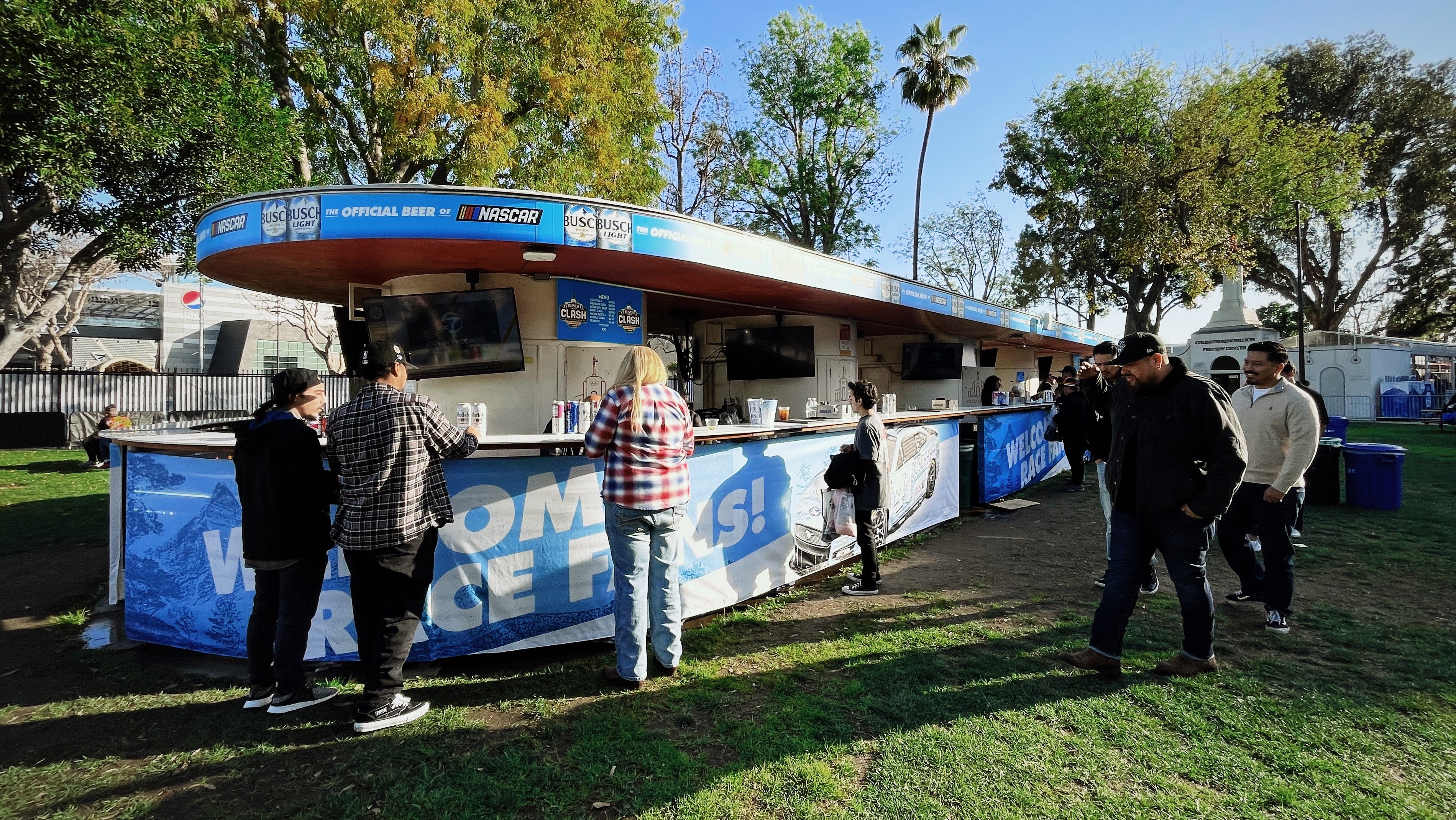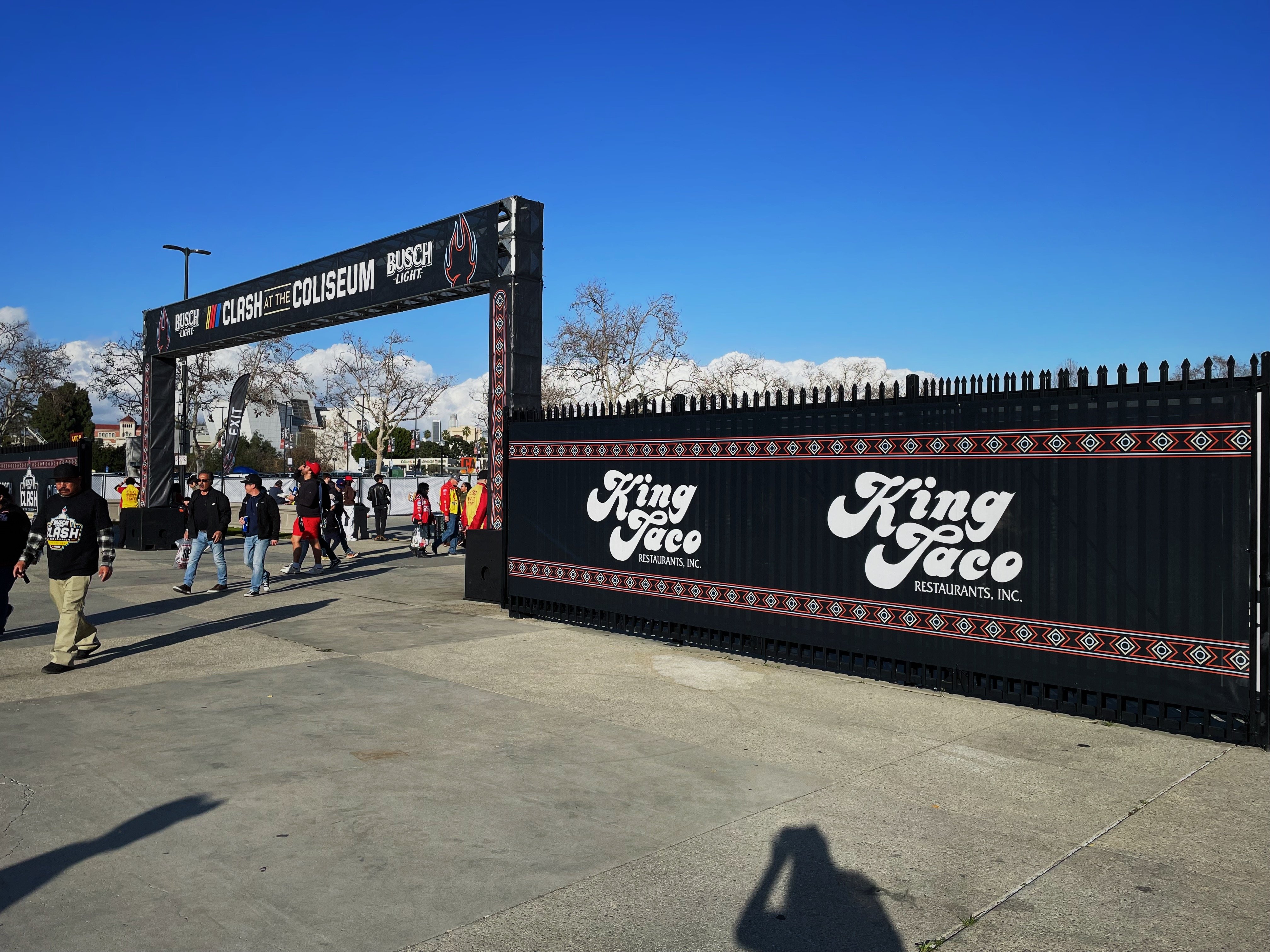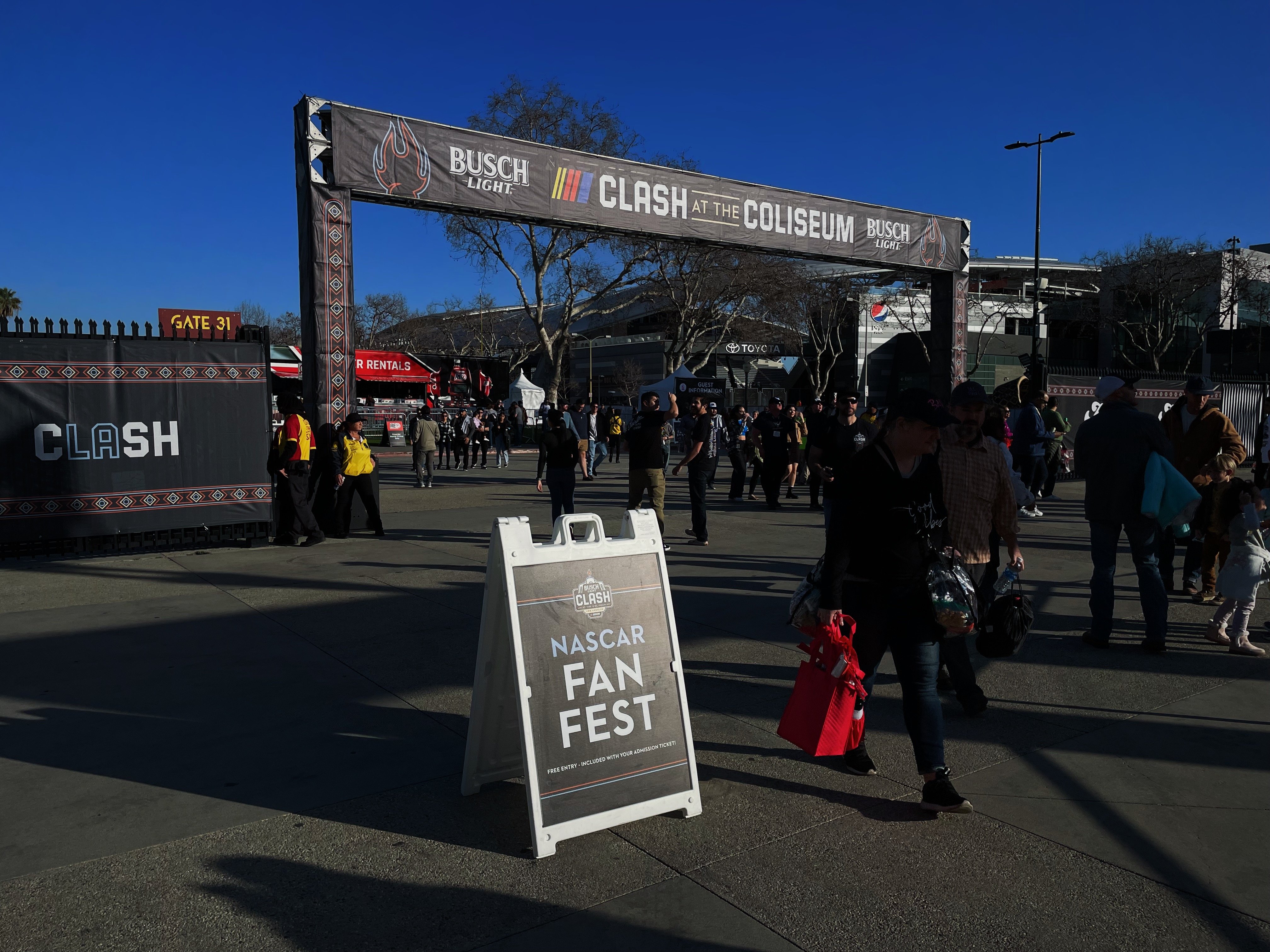 Live Sports Activations by A3 Visual
With years of industry experience, our team understands the unique challenges that come with taking an event from concept to reality. From large-scale installations such as grandstands and scoreboards to smaller branding materials such as tents or flags, we have the capabilities to deliver an unforgettable experience for sponsors and fans alike.
The 2023 NASCAR Busch Light Clash at The Coliseum is just one example of how our team can help make your next event stand out from the rest. Contact us today at sales@a3visual.com for more information on how A3 Visual can bring your next live sports activation to life.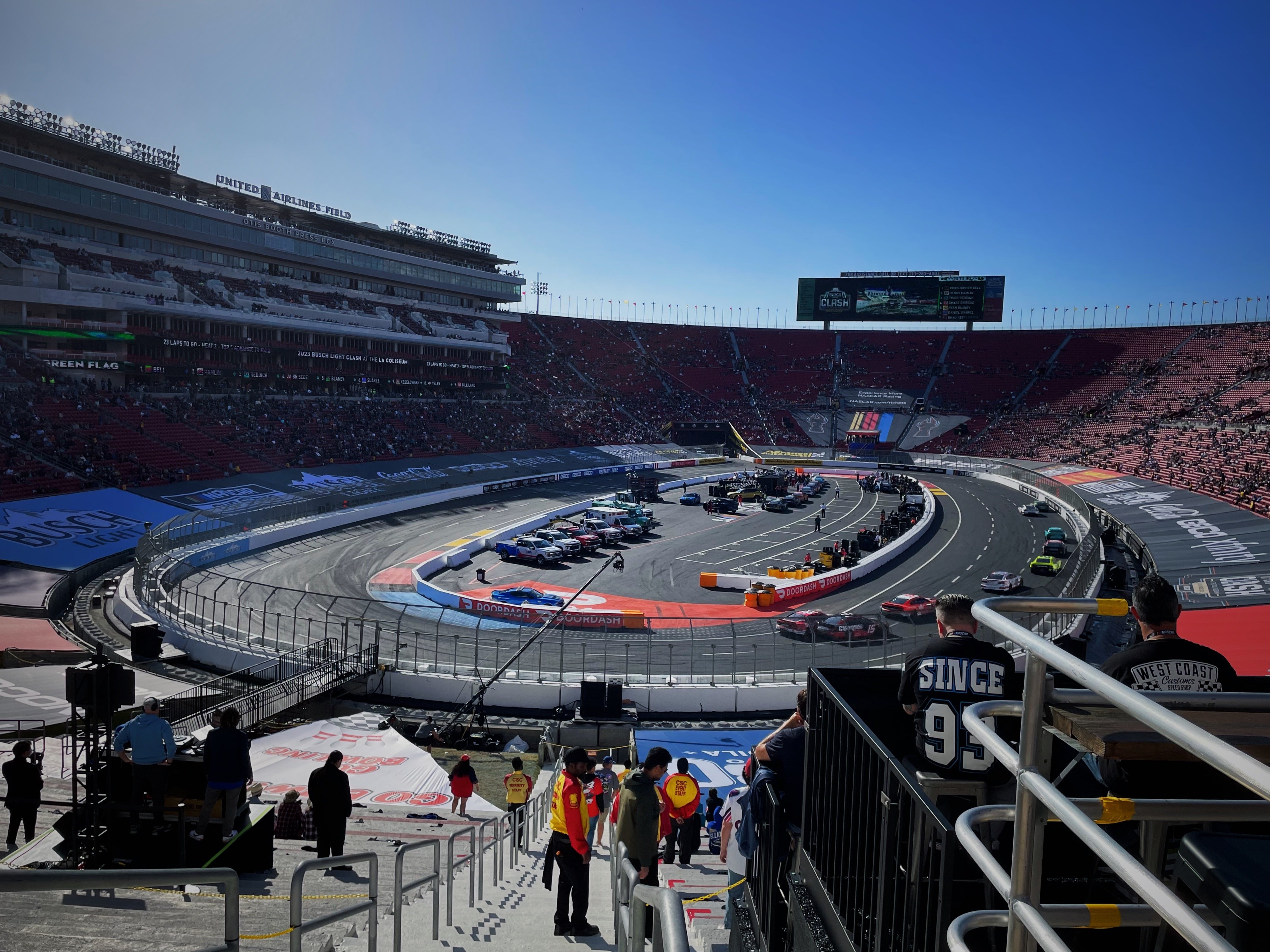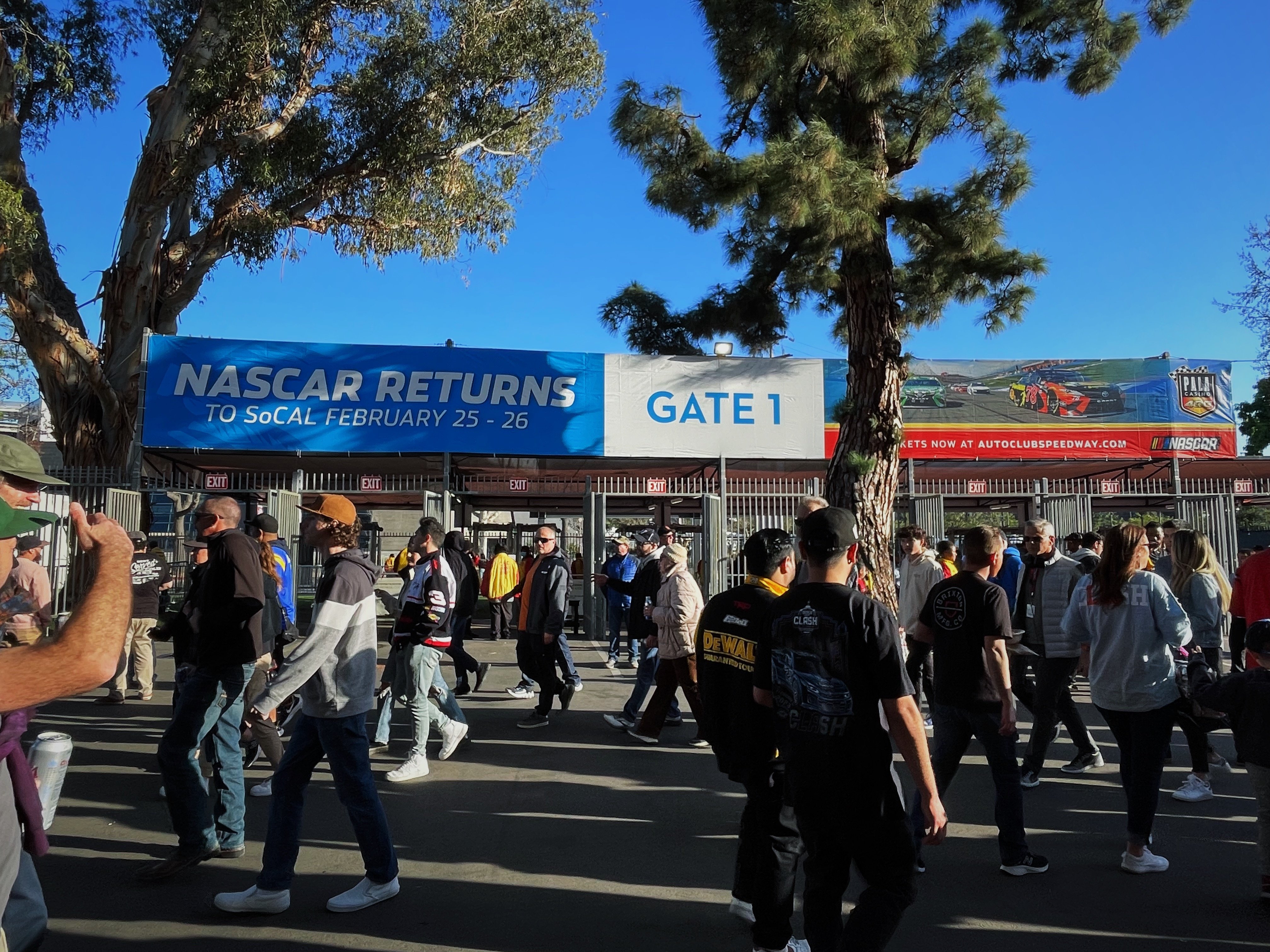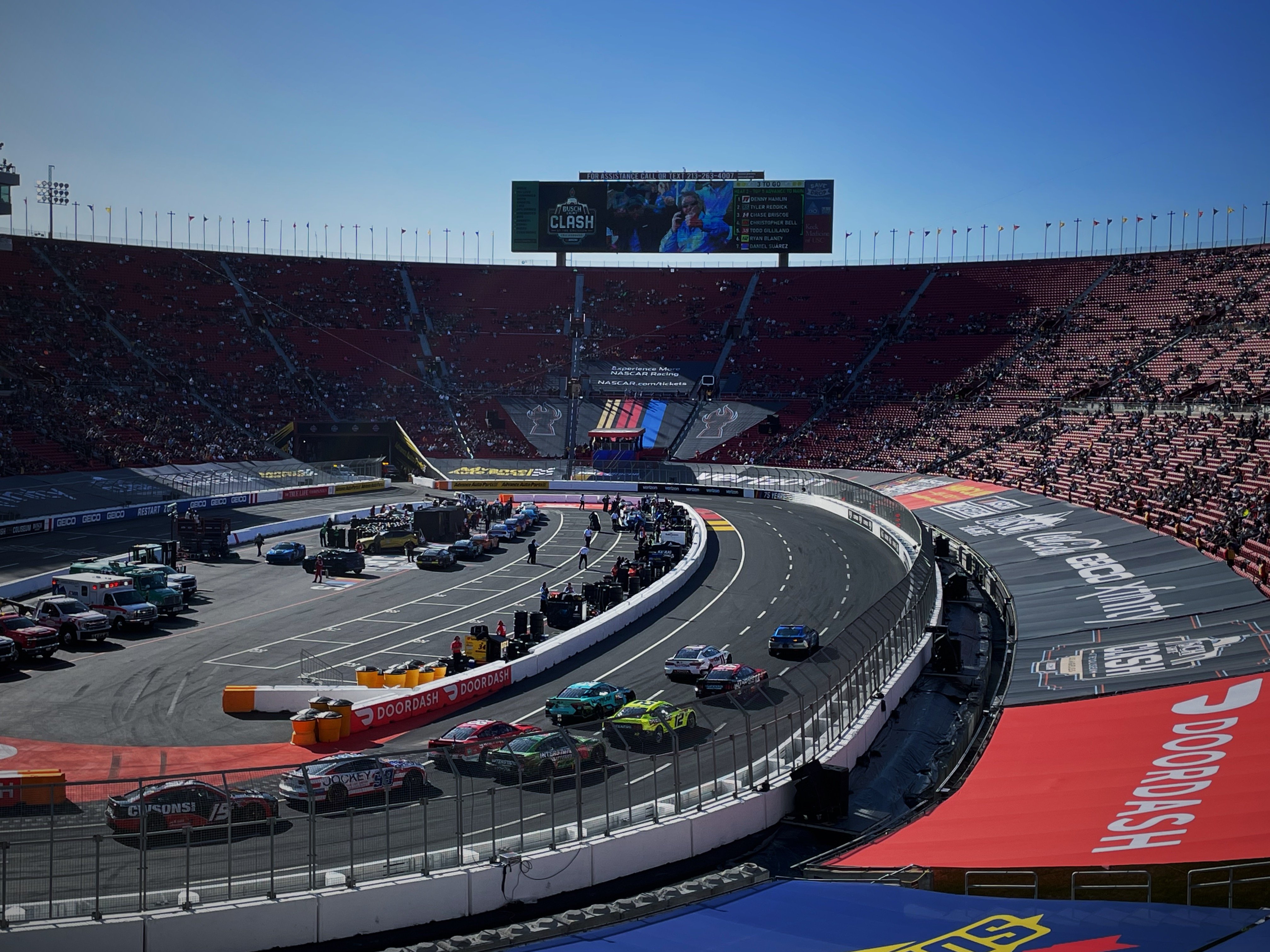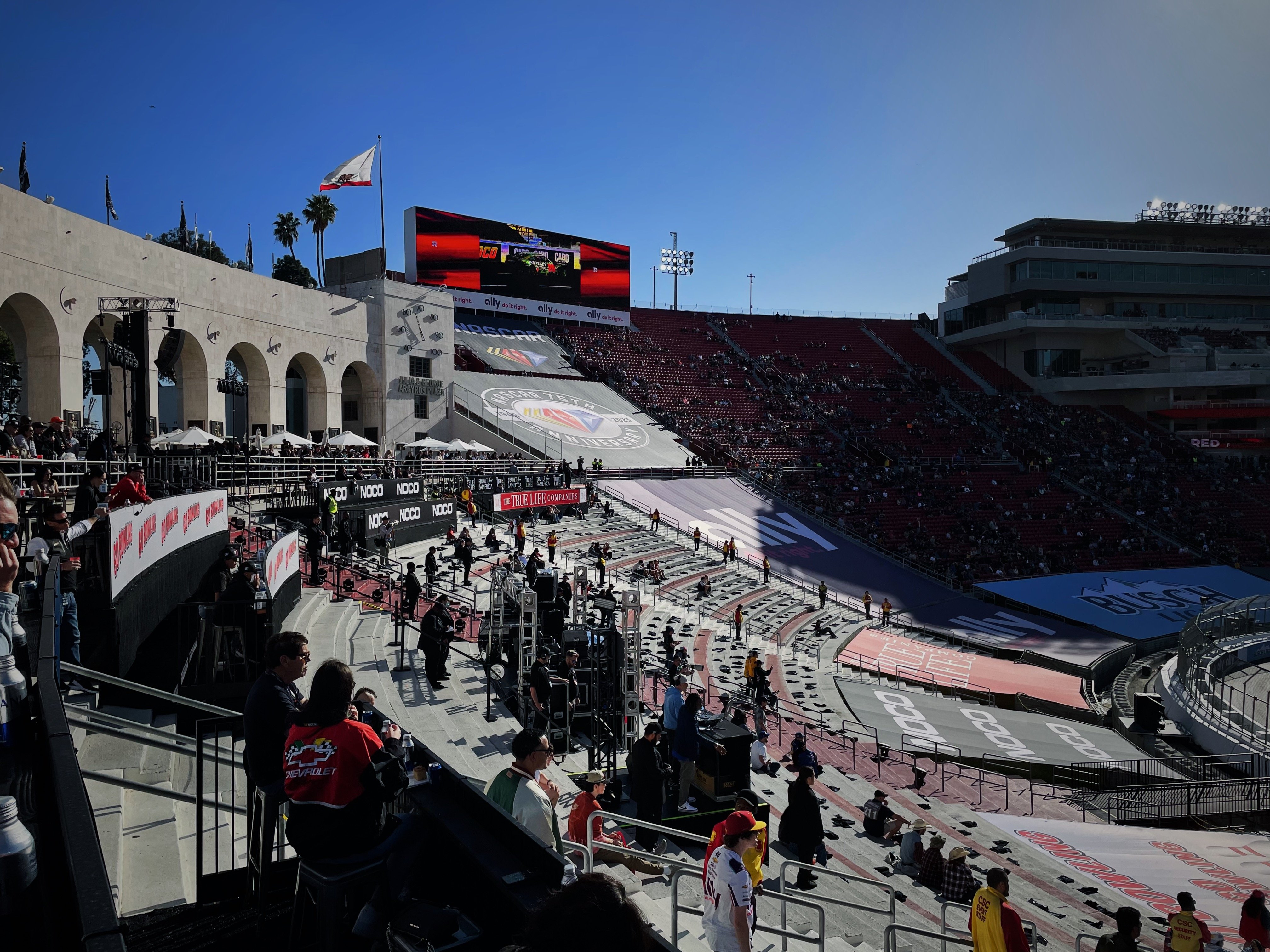 About the 2023 NASCAR Busch Light Clash at The Coliseum
Following last year's inaugural event, there was much anticipation going into the 2023 Clash. We were eager to work with NASCAR once again to help transform the iconic Southern California venue.
With tickets originally going on sale back in August, fans have been looking forward to the February 5th race day for months. This year featured an interactive fan fest and live musical performances by Wiz Khalifa and Cypress Hill.
With 150 total laps around the quarter-mile track, Martin Truex Jr. secured a victory in this year's Clash. The Busch Light-sponsored event is the first exhibition of the 2023 NASCAR Cup Series, and sets the stage for what is sure to be an action-packed season ahead.