Branded golf tournaments are a great way to promote a company's brand and image, as well as position its products with a sport that is typically associated with luxury. The 2023 Genesis Invitational Golf Tournament was no exception. First founded in 1926, the tournament has deep roots in Southern California and is a highly-anticipated tournament among the professional golfing circuit.
In order to maximize exposure for the tournament and create a visually appealing experience for guests, A3 Visual was commissioned by the TGR Foundation, a nonprofit established in 1996 by Tiger Woods and his father, Earl Woods, to design and develop custom graphics for the course and surrounding guest areas. We have had the privilege of working with the Genesis Invitational since 2021, and we always love seeing each aspect of the installation come to life.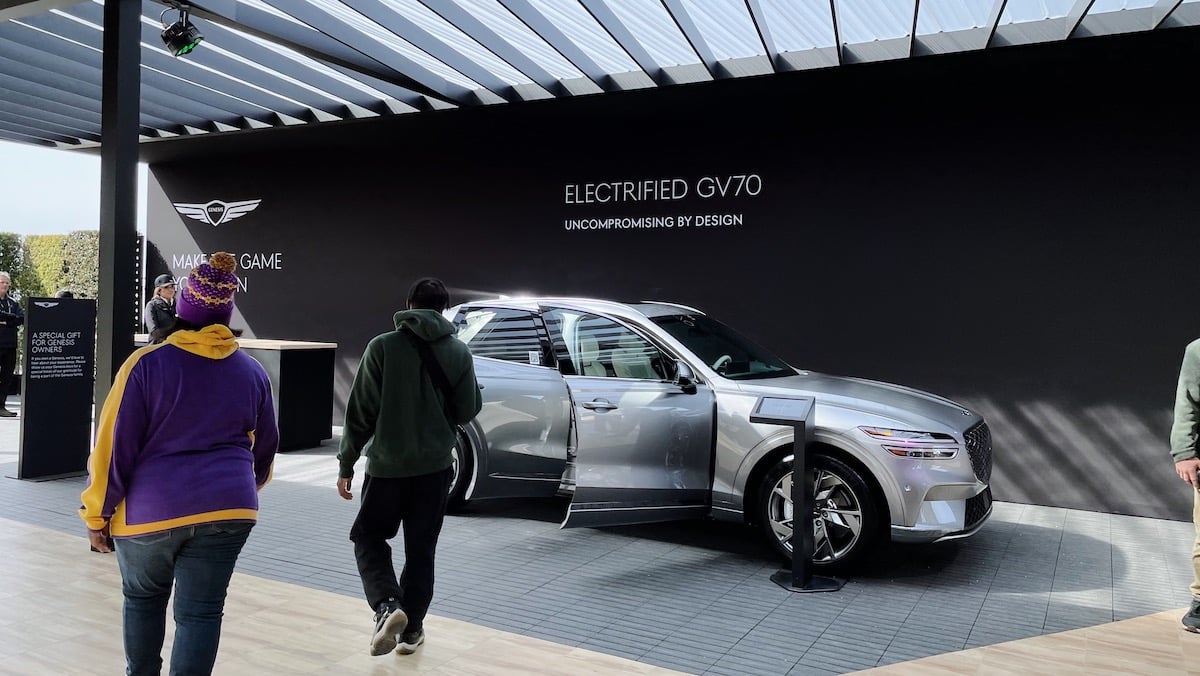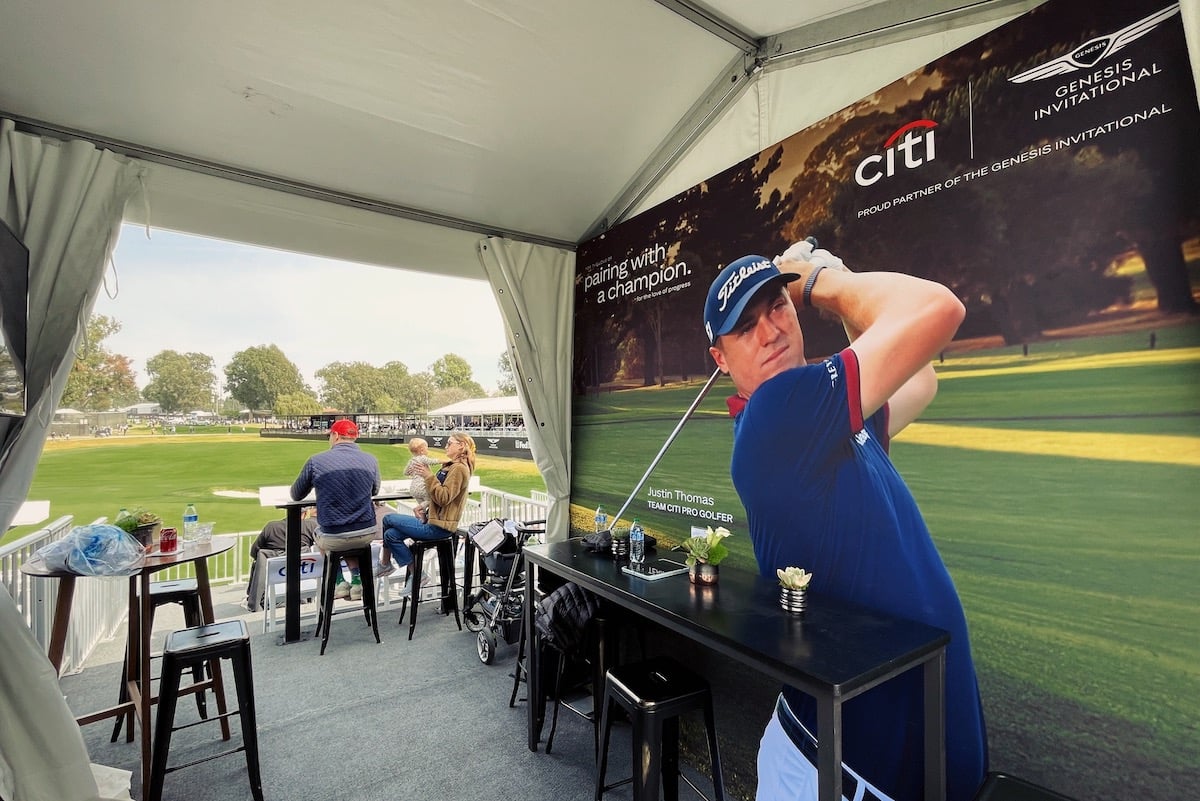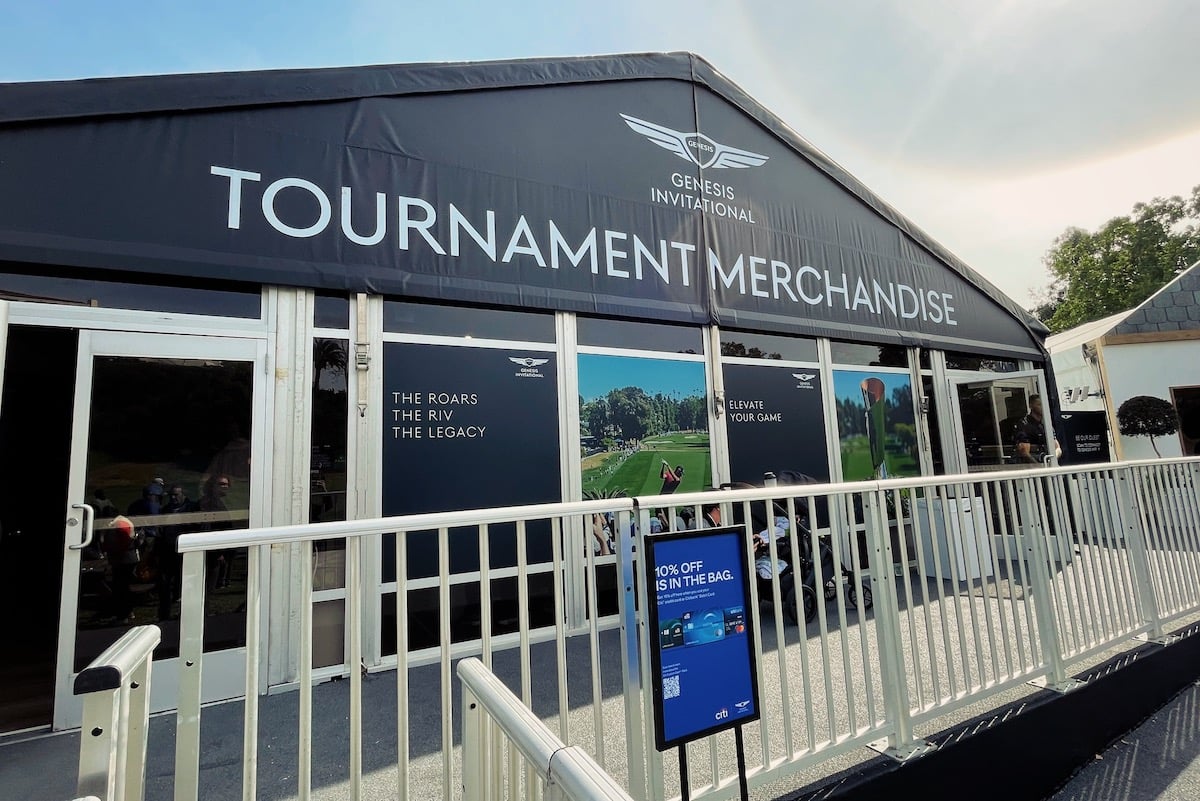 Sponsor Placement for the Genesis Invitational
Genesis is the primary sponsor for the 2023 Genesis Invitational Golf Tournament, and they have a vested interest in making sure their brand remains front and center. To ensure this, A3 Visual was commissioned to design custom graphics for the tournament, including signage and logos that are prominently placed throughout the venue. Through both in-person exposure and televised coverage, the Genesis brand remains a primary aspect of the tournament.
In keeping with the luxury feel of the car brand itself, we incorporated similar black and white graphics throughout the course. These minimalist and modern designs made for a sophisticated feel throughout the venue, whether you were walking alongside the course or just arriving at the main gate.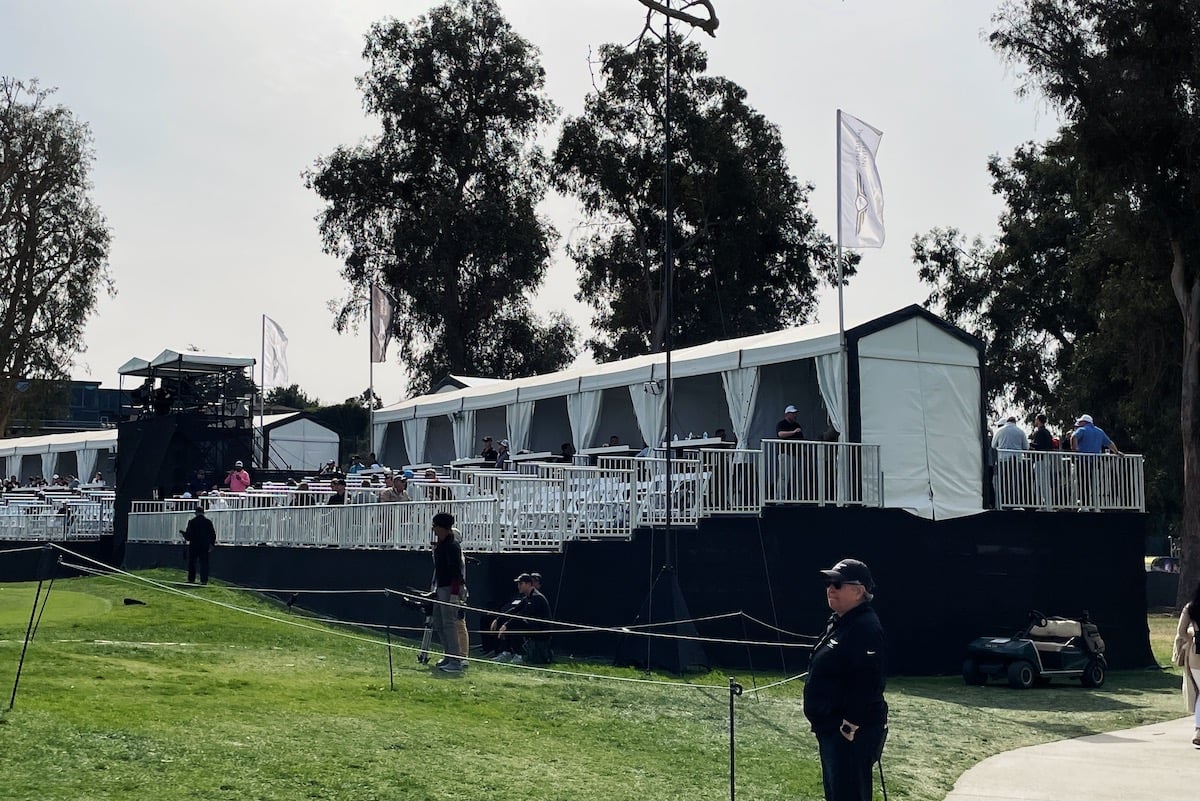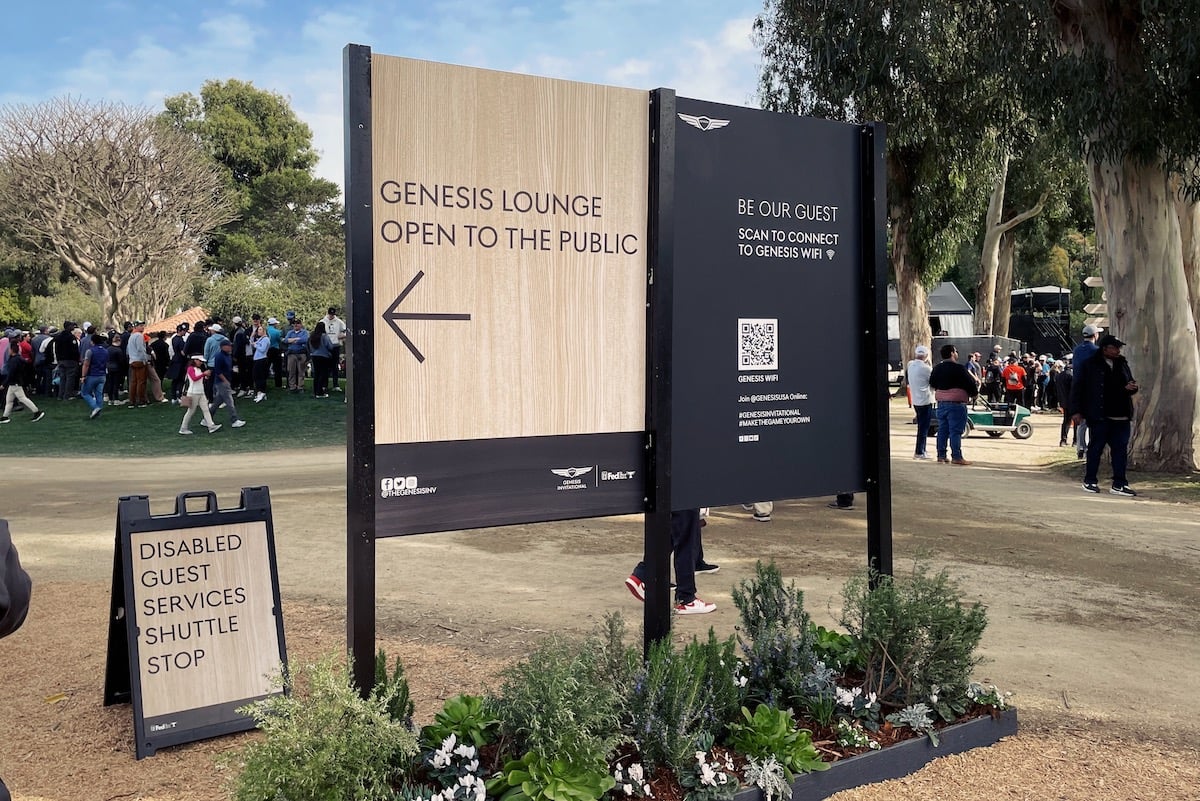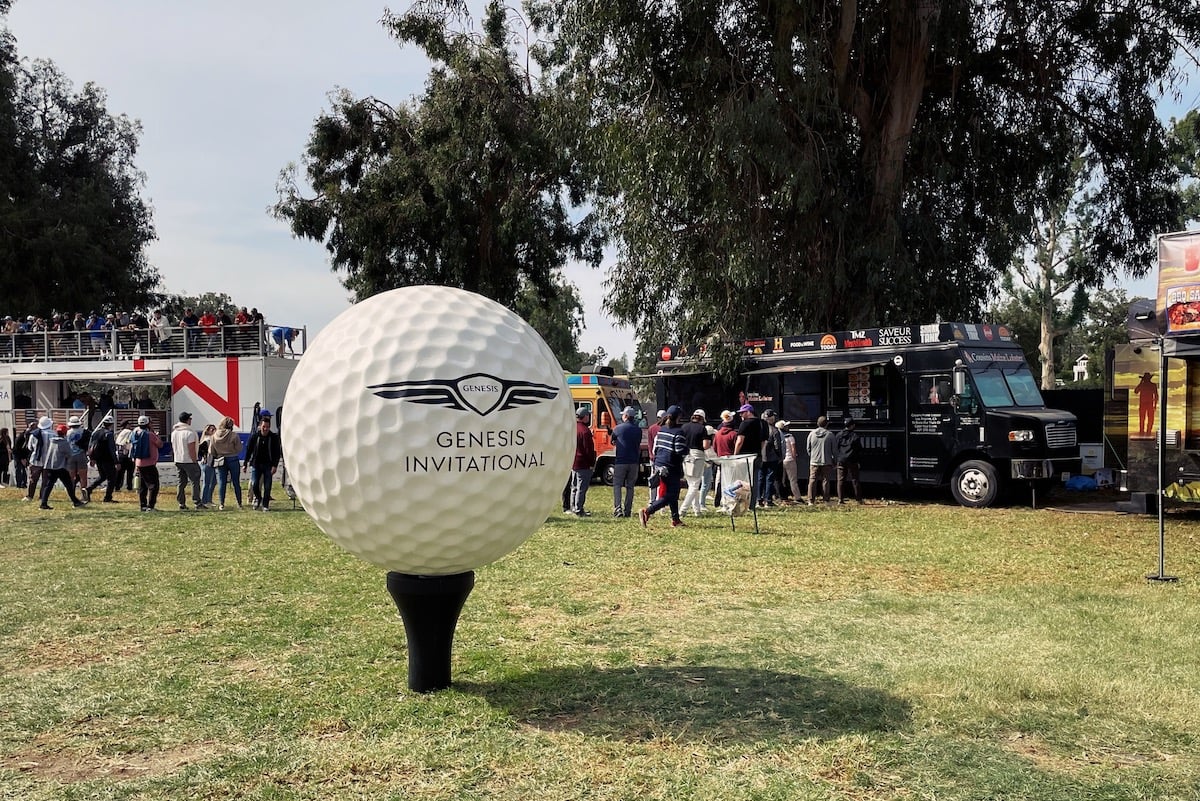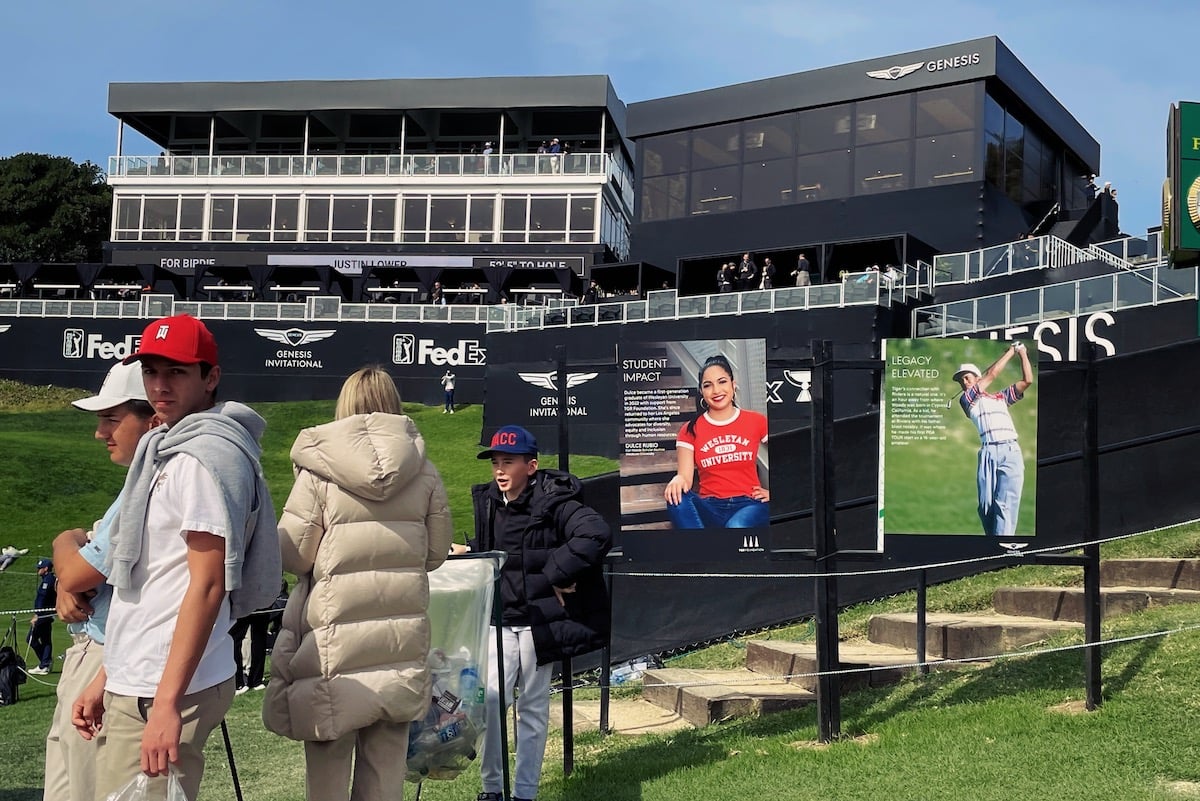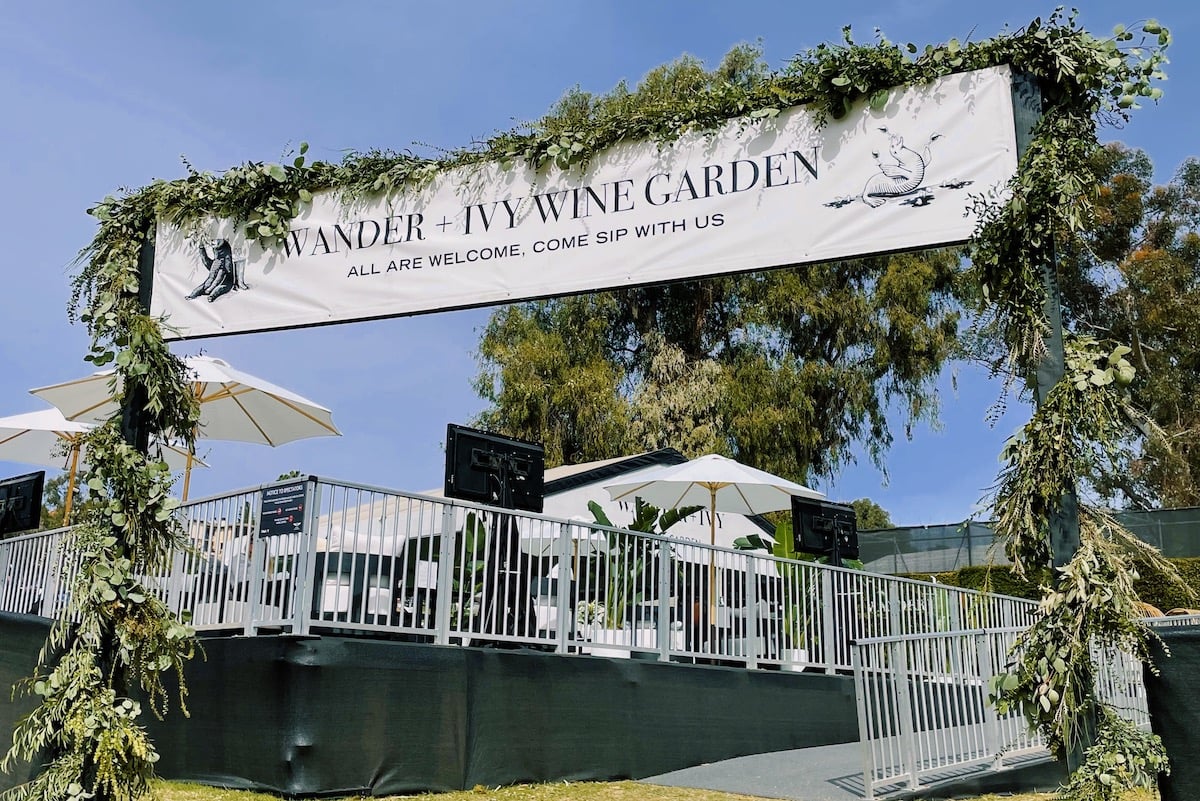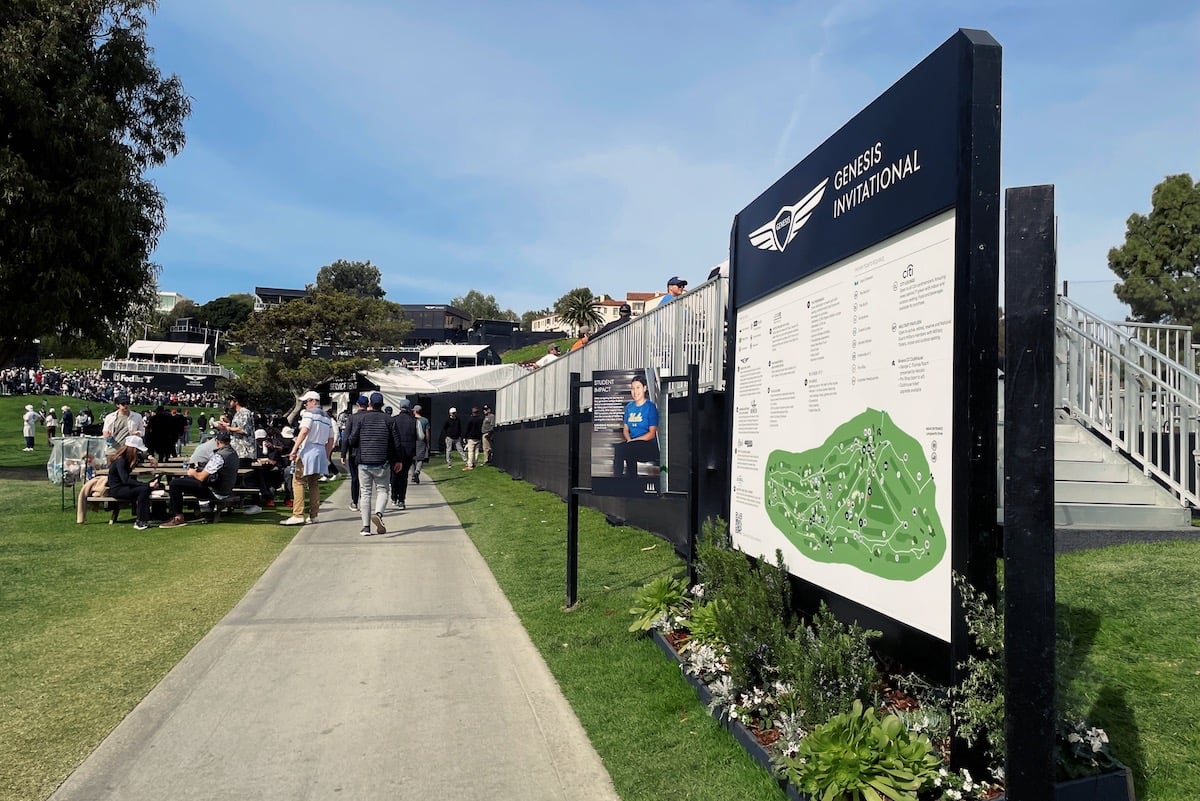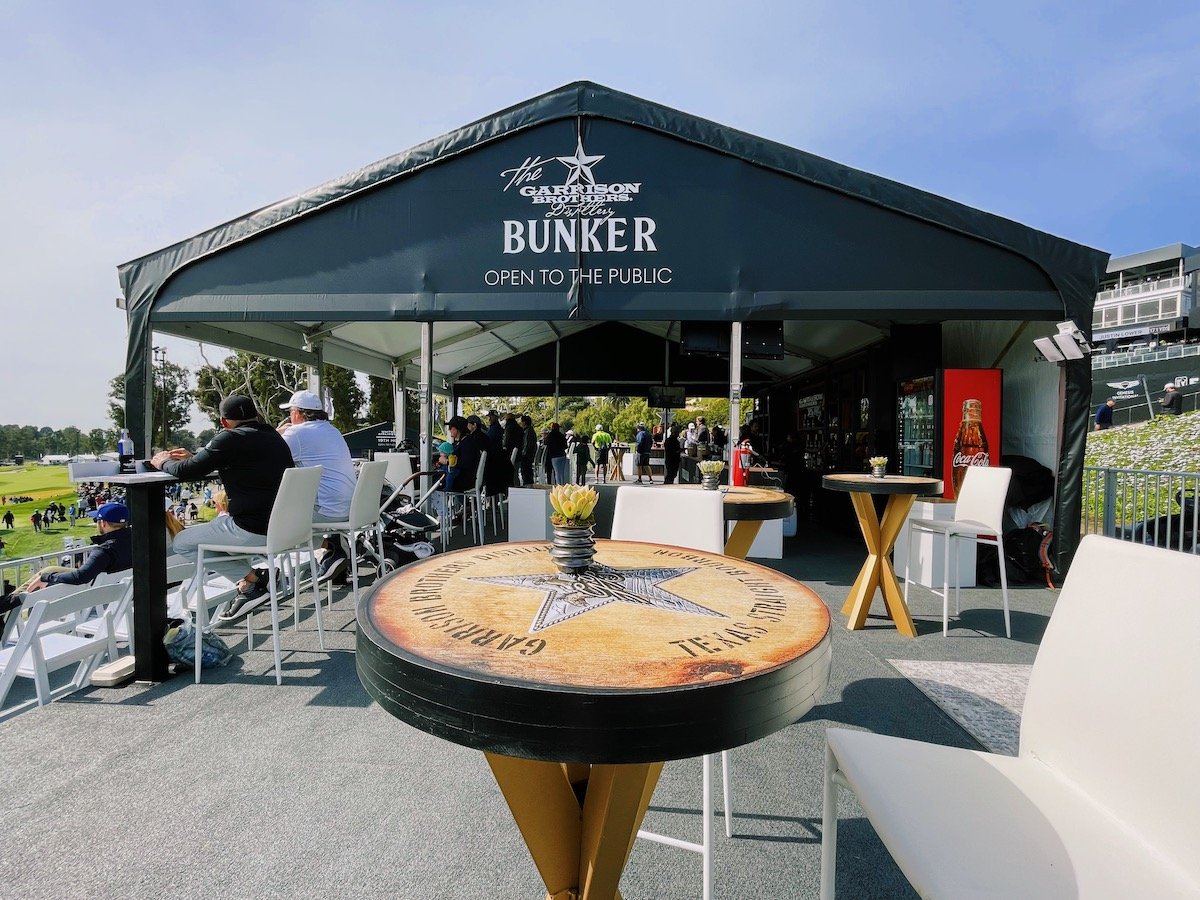 Golf Course Print Graphics by A3 Visual
When it comes to outdoor venues—and especially golf courses—fans and attendees must be able to easily navigate and find their way throughout a property. We made sure all wayfinding graphics were simple to interpret and placed strategically around the event. From tee boxes to guest amenity tents and everything in between, these types of graphics can sometimes be the difference between a good fan experience and a great one.
This activation was unique in that it required print materials both for the event itself as well as key sponsorship placements outside of the main sporting arena. We produced a variety of custom tent banners and signage for VIP lounges and other locations where guests could gather and spend time over the course of the tournament.
Our work for the 2023 Genesis Invitational spanned hundreds of individually-fabricated elements, including banners, flags, decals, custom signage, and more—including over 40 hours of creative design services. We also provided a variety of hardware rental to help transform the course for this year's tournament.
Each graphic was custom-made to fit the unique needs of the event and featured unique branding elements. We also designed large format backdrops to be placed in various locations throughout the venue, such as at the main entrance or near concession stands, VIP lounges, and other guest areas. Additional magnetic signs and custom-fabricated frames were also incorporated throughout the course, depending on the placement.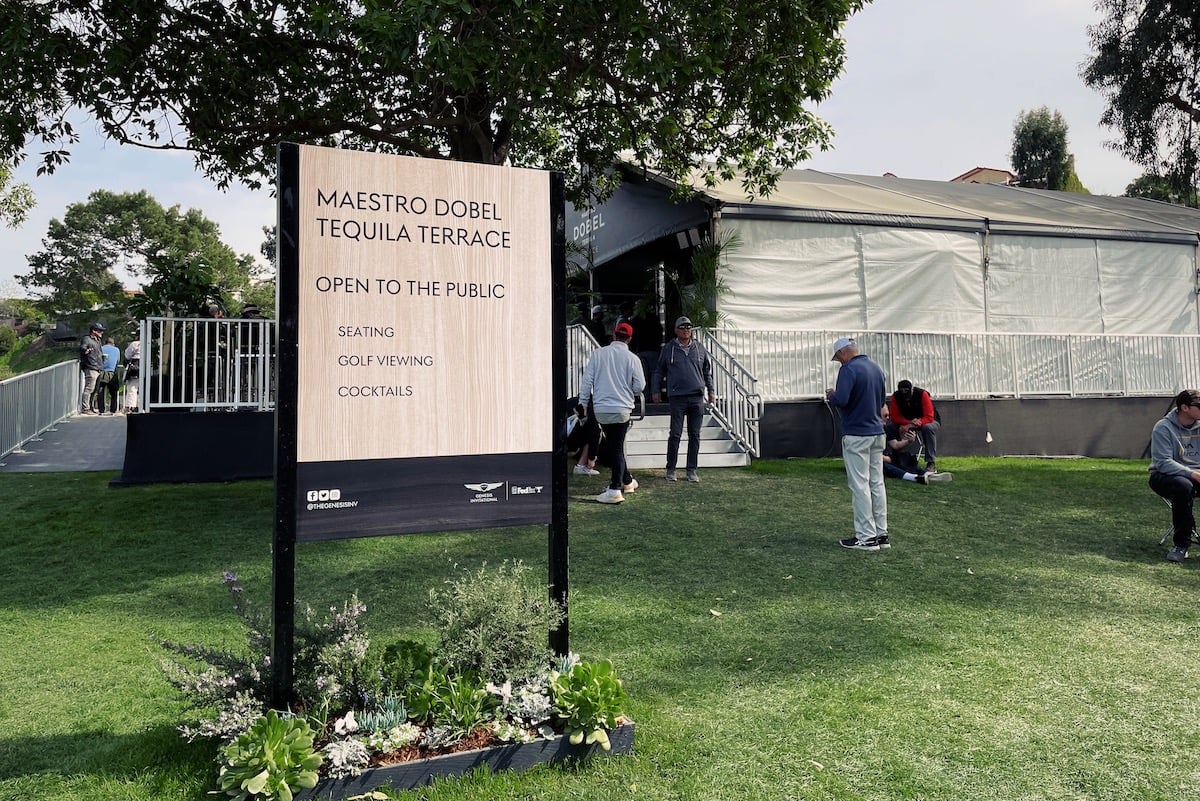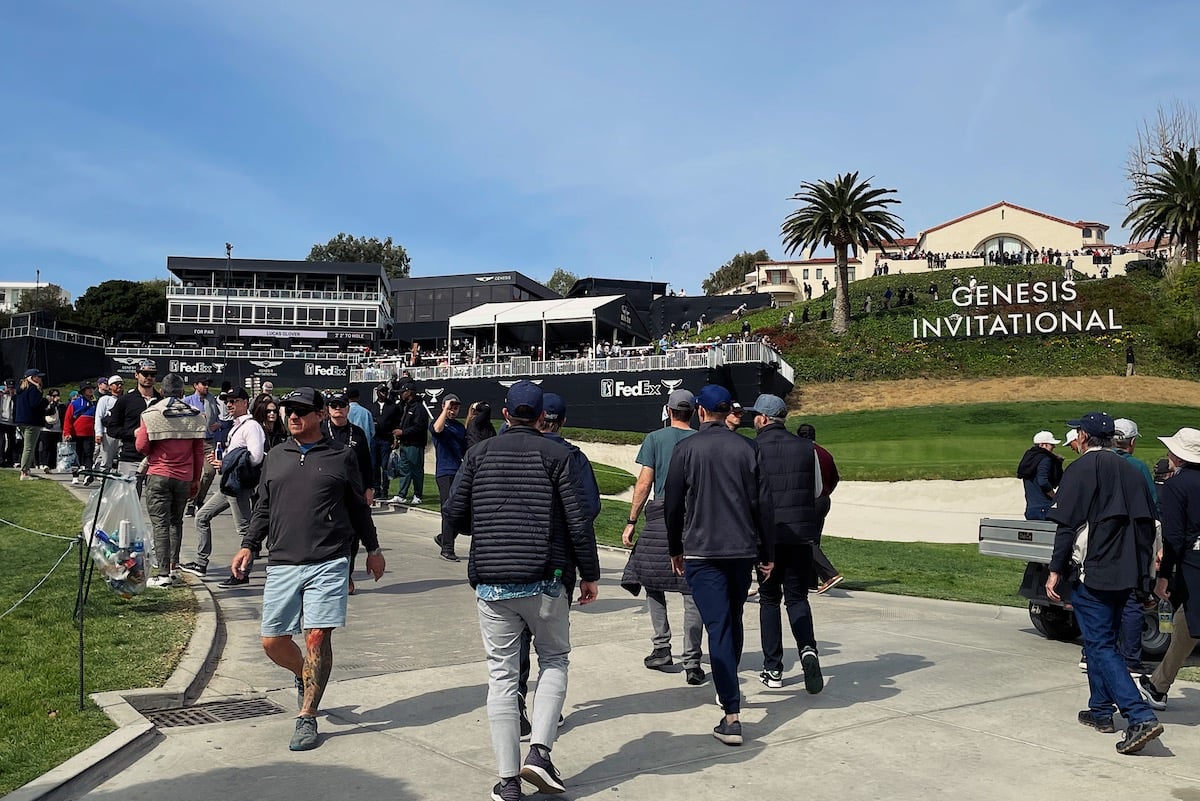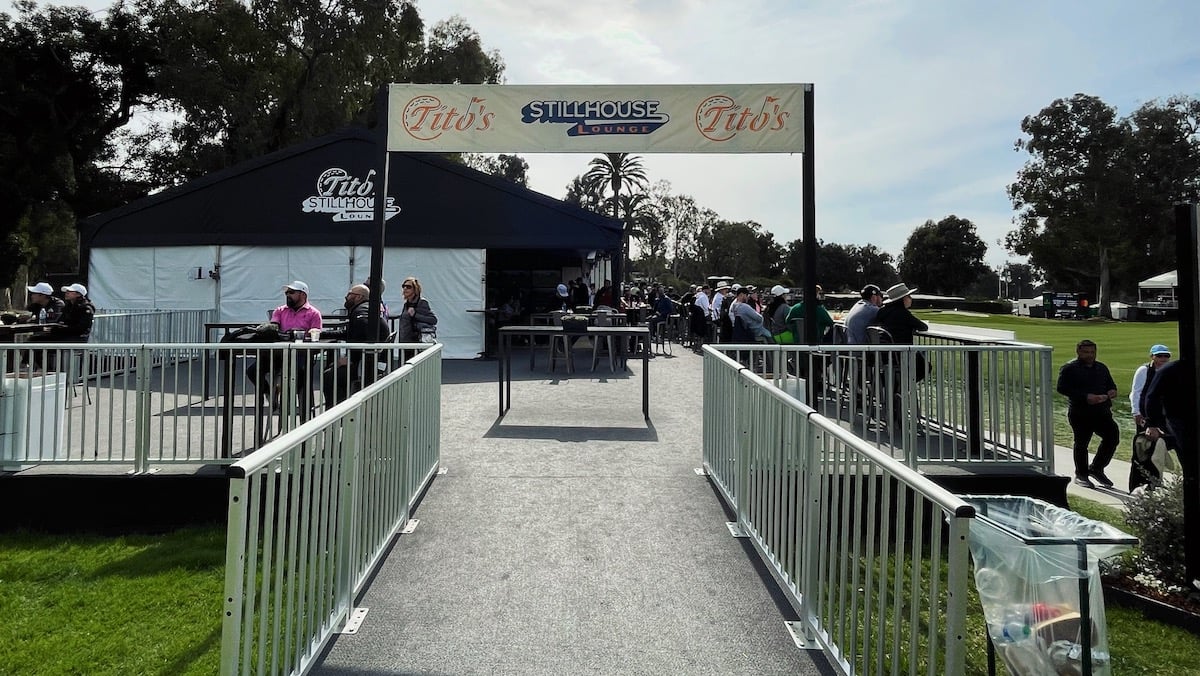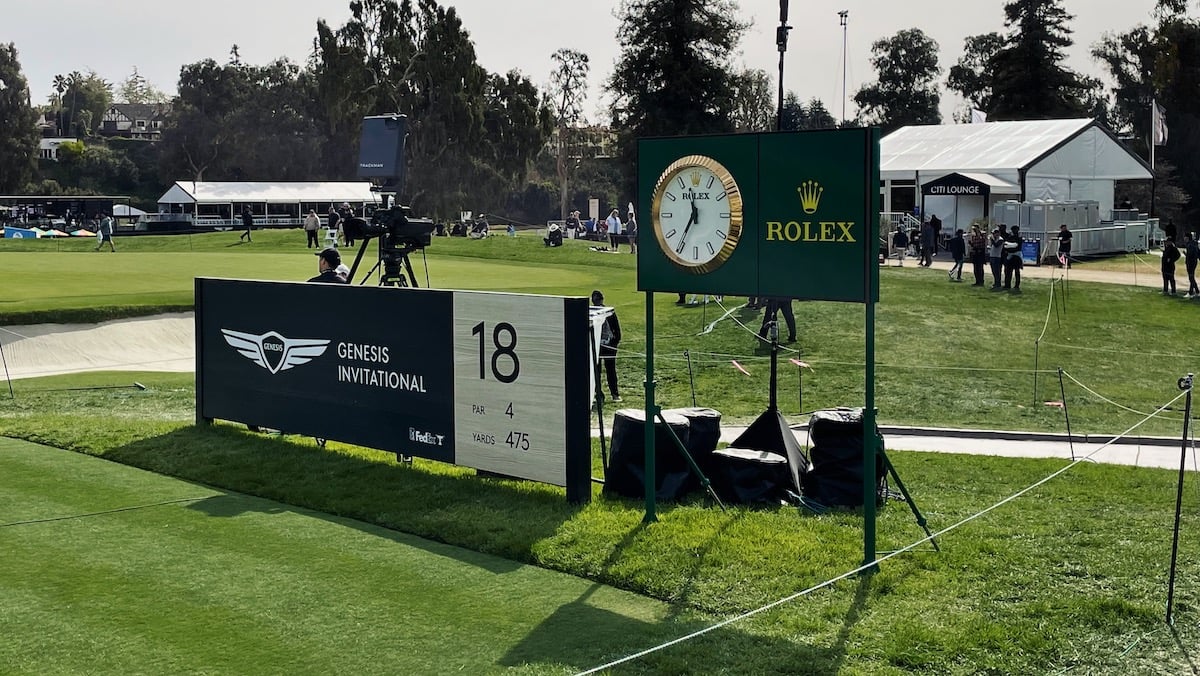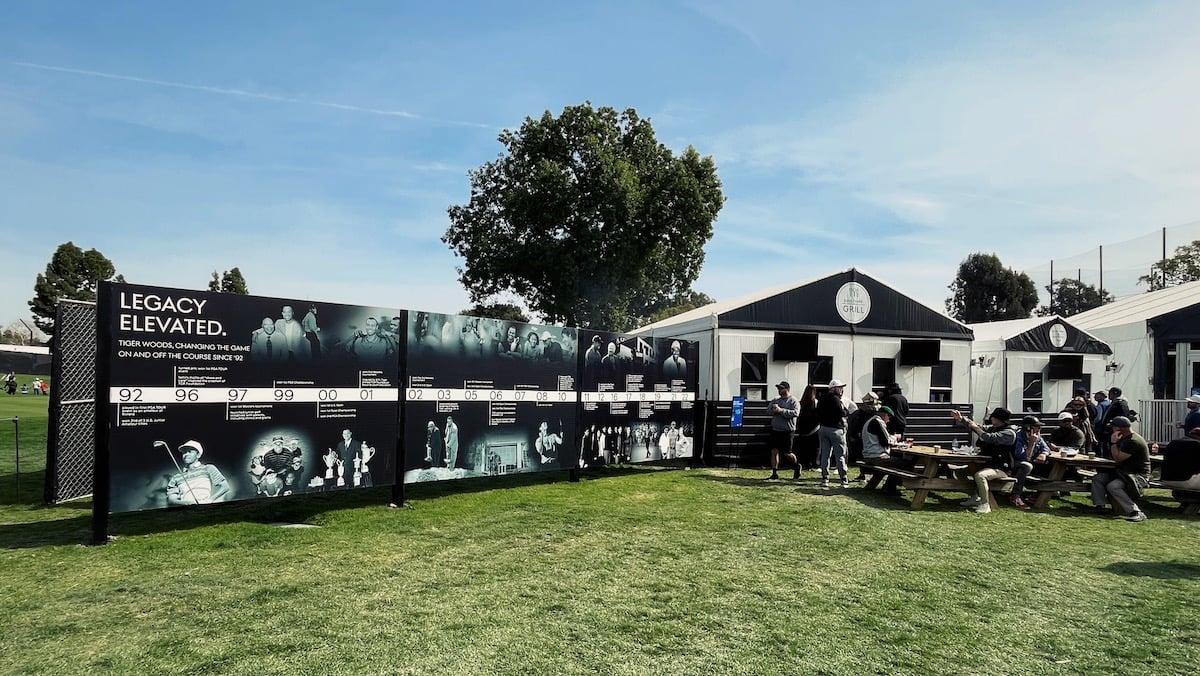 Outdoor Sponsorship and Print Graphics by A3 Visual
A3 Visual has extensive experience producing both durable and visually attractive graphics for outdoor sporting events. Our team of skilled designers has the knowledge and expertise necessary to create eye-catching graphics that help bring the tournament to life—for both attendees and viewers.
We are proud to have been part of such a prestigious event and look forward to continuing our partnership with the TGR Foundation in the future. Our team at A3 Visual is passionate about creating custom graphics that elevate an event's experience, whether it be through wayfinding signage or printed banners and flags. We are always up for a challenge and are dedicated to making sure each event we work on is one-of-a-kind.
Contact us today at sales@a3visual.com to learn more about how we can help you make your event stand out from the crowd.