What happens when artificial intelligence, living artists, and technology come together? Well, we were able to witness it firsthand at this year's Jasper AI Conference in San Francisco.
The primary event sponsor, Jasper AI, is one of the industry's leading artificial intelligence companies. Since first launching back in 2021, the company has been at the forefront of written and visual applications for consumers—and companies—to leverage the power of AI.
Our team at A3 Visual helped transform this year's conference into an immersive, show-stopping event for over 2,000 guests and attendees. We collaborated with Christie Ward, Executive Producer for Dee Wagner Events, as well as Josh Murray, Creative Director of 4th Floor.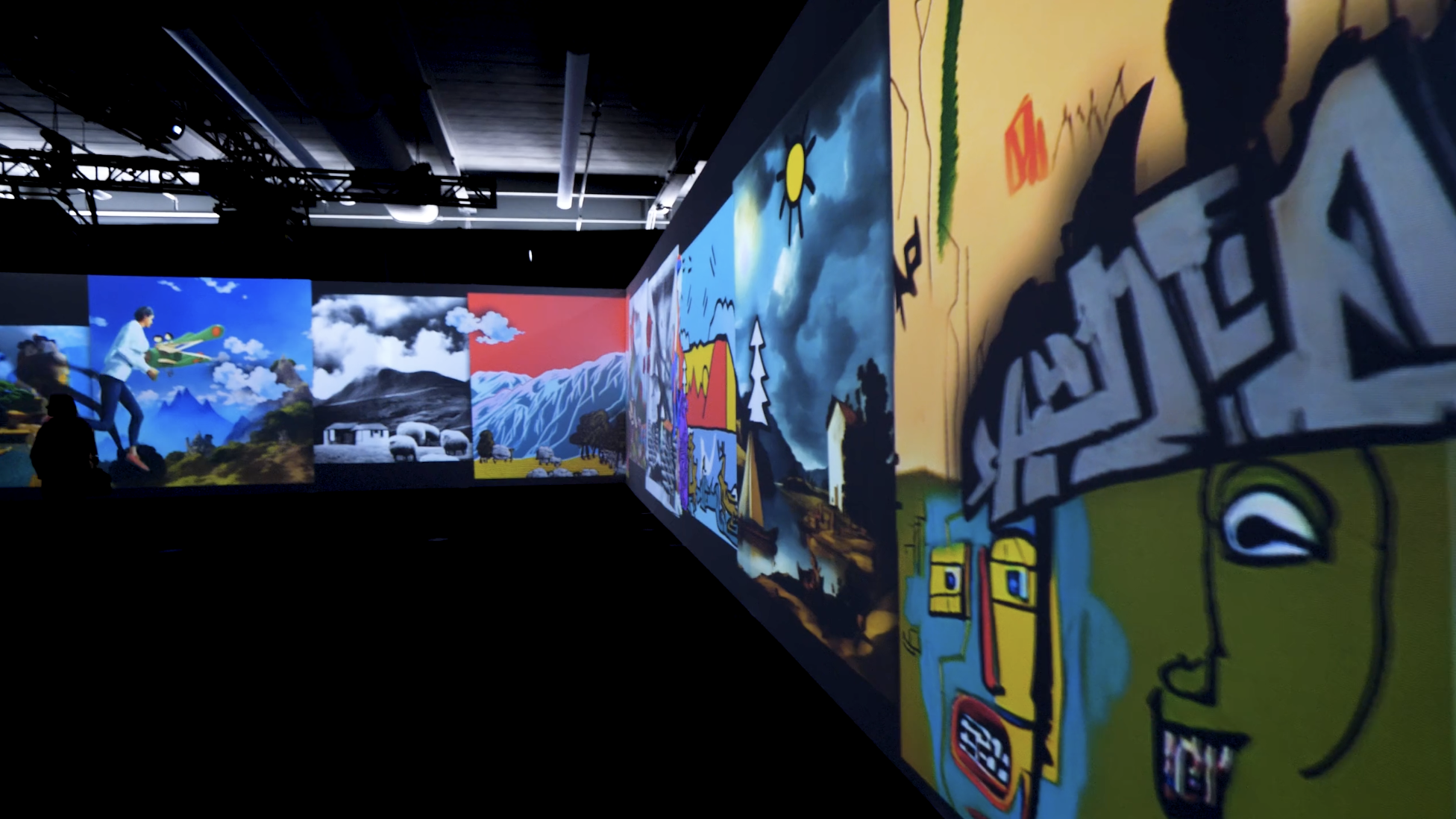 A3 Visual Projection Mapping Capabilities
With the help of ten 12,000-lumen Panasonic projectors, we were able to bring this event space to life. With bold, vibrant colors and eye-catching animations, our team helped showcase Jasper AI's technology in the best light possible. We also had a bit of help from Jasper's own technology, making this project a fascinating collaboration between humans and artificial intelligence.
Our team of professional animators worked closely with Jasper AI, taking images generated by its AI system and creating three 3-minute animated pieces that were showcased at the event. The final result was an exciting and unique experience that left audiences mesmerized.
To further complement the atmosphere of the event, we also provided the 60-foot LED wall for the main stage. This allowed the presentation to come alive as attendees watched presentations from some of the brightest minds in AI and technology. For the Conference's Immersive Art Experience, we also fabricated several custom REX frames with SEG fabric that were lit from within. This technique creates a unique effect that almost mirrors the look and feel of a traditional LED screen, but is much lighter and oftentimes more cost-effective for the client.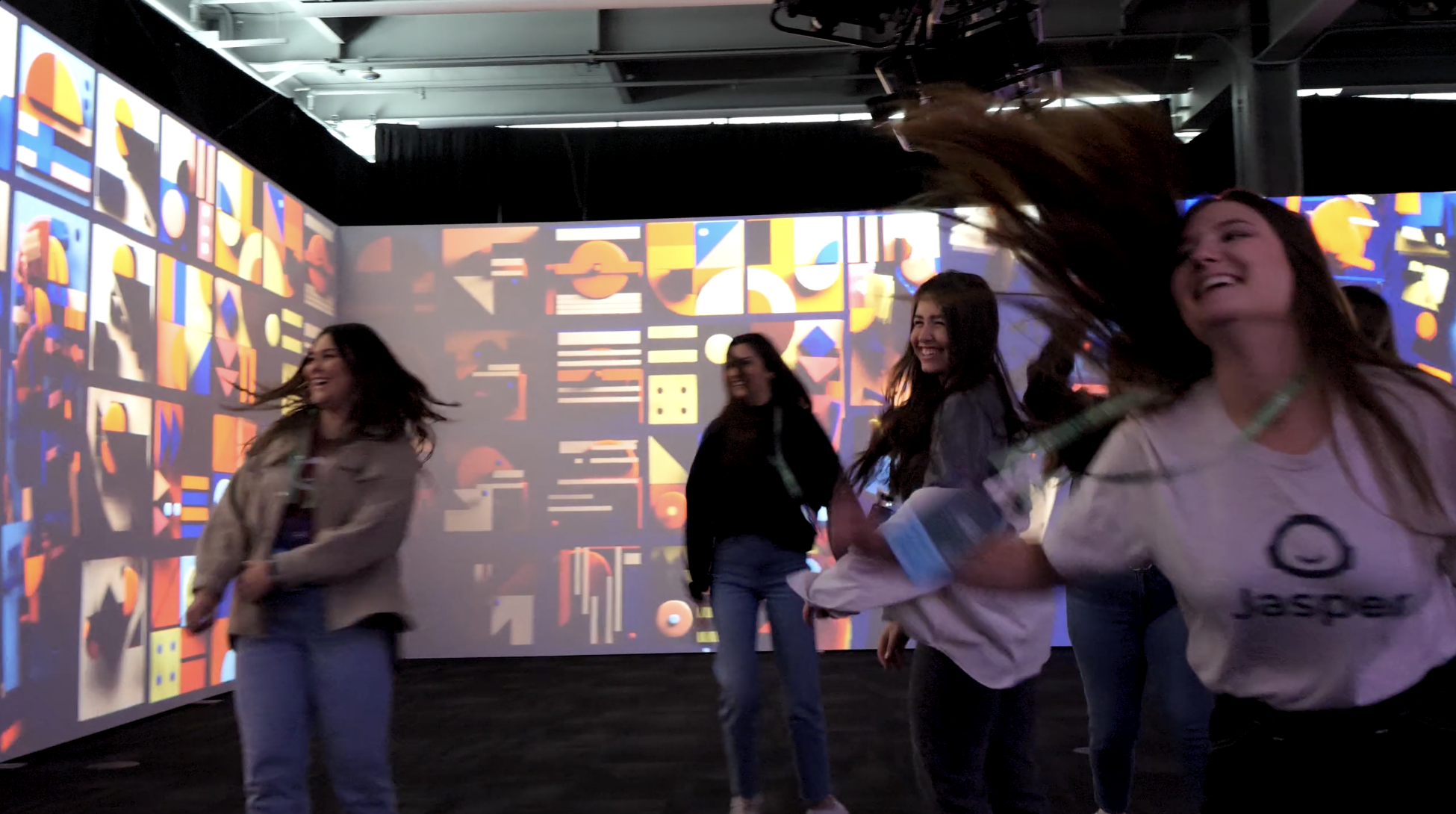 Opportunities for Artificial Intelligence in Brand Activations
AI technology is quickly becoming an integral part of our lives, and it is rapidly evolving beyond its written and audio applications. AI is now making its way into more visual mediums, allowing brands to create content for products or services that are as interactive as they are visually stunning.
By leveraging the power of AI, companies can create immersive environments with interactive elements that deepen the audience's engagement with a brand's message. Even better, these interactions can take place anywhere from the main stage to installations on the showroom floor. By having A3 Visual artists "collaborate" with Jasper's AI engine, we created a perfect use-case scenario showcasing AI as a tool for artists to create with.
The possibilities for activating brands using artificial intelligence are only going to increase in the years ahead. We've already seen some incredible examples of brand activations utilizing this technology, and as adoption continues to rise more will soon follow suit. We look forward to being part of this evolution as more organizations tap into AI capabilities for their next event or activation.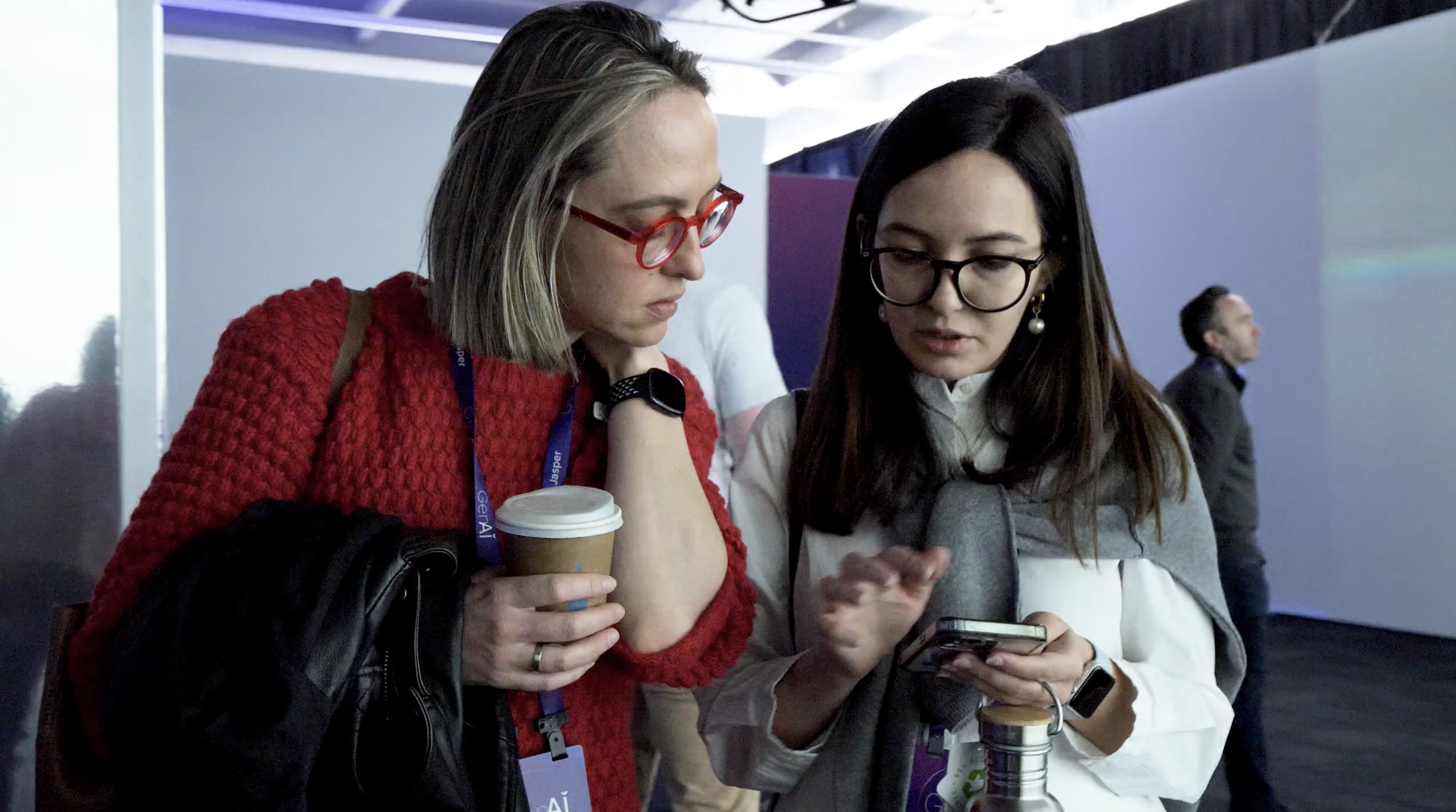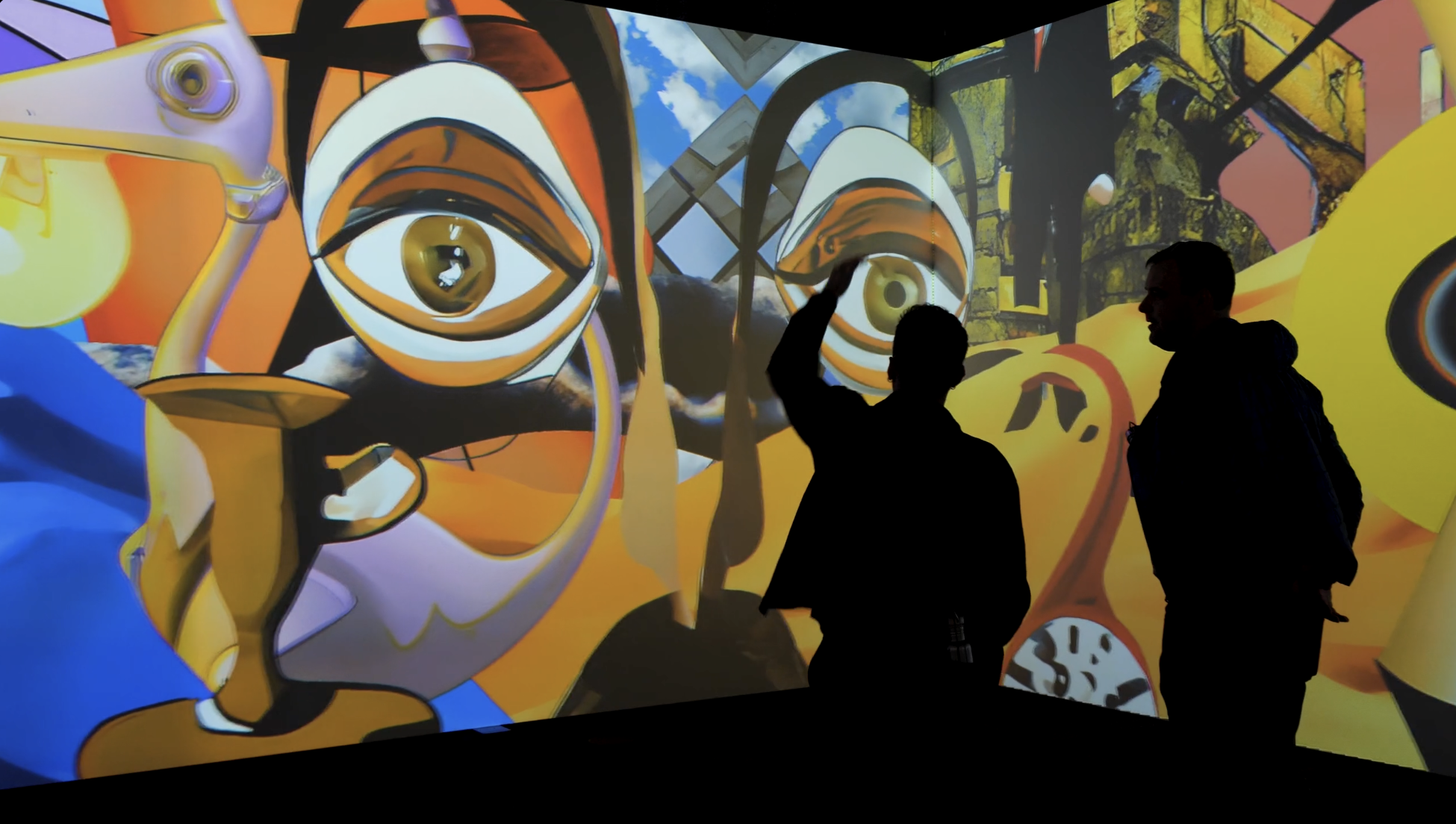 Engage Your Audiences with A3 Visual
At A3 Visual, we are proud to be the go-to partner for brands looking to create memorable experiences with their customers. With over 50 years of experience in our industry, we have all of the tools necessary to help you capture your audience's attention on any stage or showroom floor. From print materials and LED walls to immersive projections and animations, our full-suite capabilities are designed to support every aspect of your brand activation.
If you're looking for a reliable partner to bring your next event or activation to life, then look no further than A3 Visual. Email us at sales@a3visual.com and let's start the conversation!