As more and more people begin spending time outside this season, the opportunity (and demand) to host safe group gatherings is on the rise. And with the warmer months often characterized by outdoor concerts and music festivals, it's no surprise that music-lovers are on the hunt for live and in-person events this summer.
Here are 3 ways A3 Visual can help you host a safe and engaging outdoor music festival.
3 WAYS TO SAFELY HOST AN OUTDOOR MUSIC FESTIVAL THIS SUMMER
Provide clear communication throughout your venue

Focus on maintaining guest safety and well-being

Create highly-branded and immersive experiences
PROVIDE CLEAR COMMUNICATION THROUGHOUT YOUR VENUE
Especially for outdoor events, it can be difficult to understand (let alone navigate) a festival venue. From concession areas to restrooms, ticket booths, standalone stages, and more, it's important to highlight key locations for guests to easily identify.
By installing wayfinding signs, venue banners, tent graphics, flags, and even temporary decals, concertgoers will more easily be able to navigate your venue. Plus, you'll be better equipped to manage larger crowds and keep guests on the most efficient route possible, rather than aimlessly wandering your festival grounds.
Additionally, if there are specific safety guidelines, capacity restrictions, or other protocols in place, you'll want to make sure your guests are well-educated upon their arrival. For these kinds of announcements, make sure they are placed in high-visibility and hard-to-miss locations.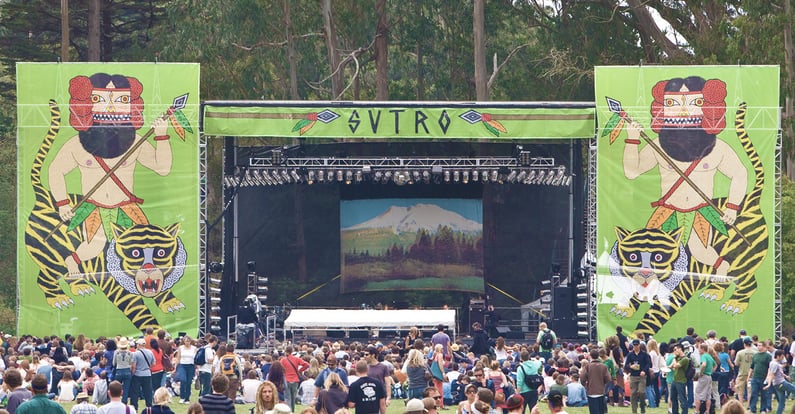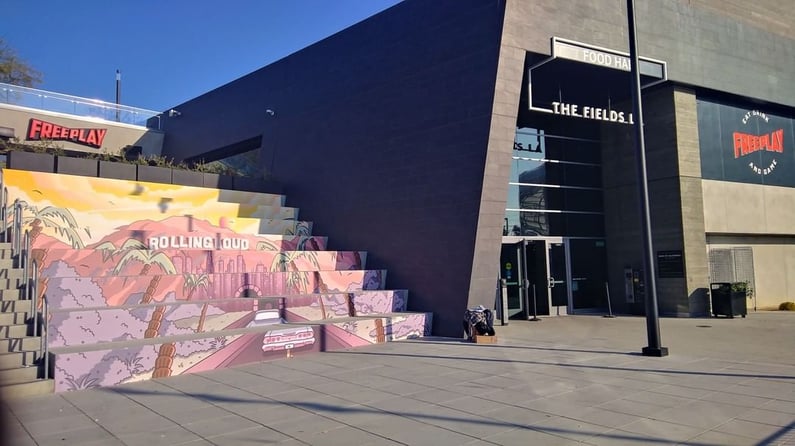 FOCUS ON MAINTAINING GUEST SAFETY AND WELLBEING
As larger in-person crowds make their return, it's important to prioritize everyone's safety. Especially for high foot traffic areas like restrooms, concession areas, entrances, and exits, consider installing hand sanitizer stations. Additional safety features—like temperature screening kiosks—can also be placed at key points throughout your venue.
Each of these installations is designed to be discrete and take up as little space as possible, while also being branded to match your event venue or existing festival marketing materials.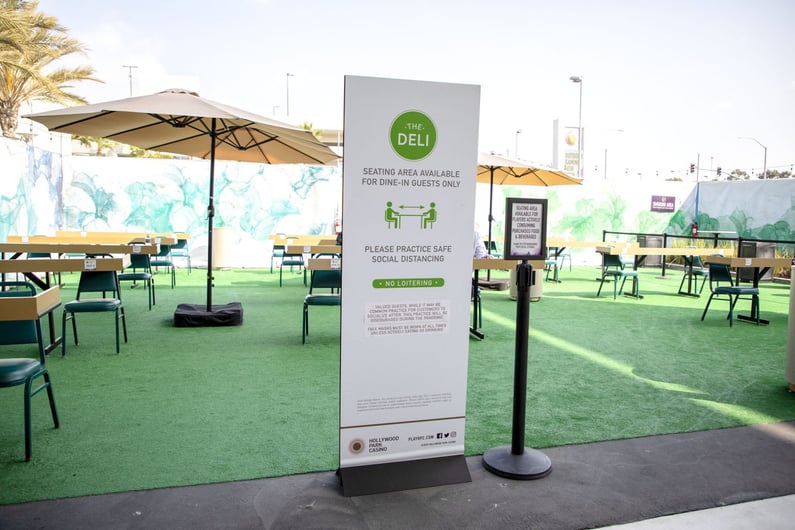 CREATE HIGHLY-BRANDED AND IMMERSIVE EXPERIENCES
Outdoor events provide the perfect opportunity for fun, exciting activations that provide shareable moments and lasting memories for your guests. Especially for large-scale festivals with acres and acres of free space, the possibilities are endless.
Using our durable and outdoor-grade materials, our team is capable of designing a number of activation assets including on-brand pop-up kiosks, private stages, seating and eating canopies, and other temporary structures. All of our materials have been UV and weather tested to withstand extended periods of time outdoors—all without diminishing the color or graphic quality. From design to install, repairs, removal, and more, our team is ready and able to bring your festival to life.
Thinking about planning an outdoor event this summer? Request a quote today.