From small-scale popups to large-scale stadiums, tournaments, music festivals, and more, A3 Visual gets the job done. And when it came to executing a larger-than-life installation for the 2021 League of Legends Championship Series, our skilled team of large venue production and installation experts successfully transformed Los Angeles's iconic Greek Theatre to help bring our client's event to life.
Here's a closer look at our work with Riot Games and League of Legends.
ABOUT THE EVENT: LEAGUE OF LEGENDS CHAMPIONSHIP SERIES
The esports industry is growing like never before—and with no signs of slowing down. Riot Games, one of the world's most popular game developers and publishers, recently hosted the League of Legends Championship Series (LCS) Mid-Season Showdown (MSS) in Los Angeles, California. With eight matches in total, the games came to an end last week when team Cloud 9 was crowned champions. After a hard-fought battle, two of Cloud 9's members were able to edge out team Liquid's players and secure the win. The pair of victors will soon head to the Mid-Season Invitational held in Reykjavík, Iceland later next month.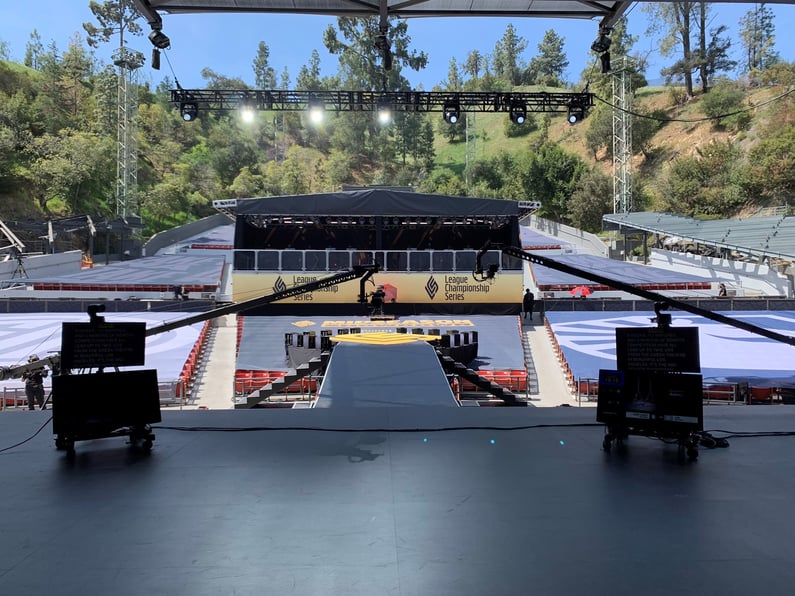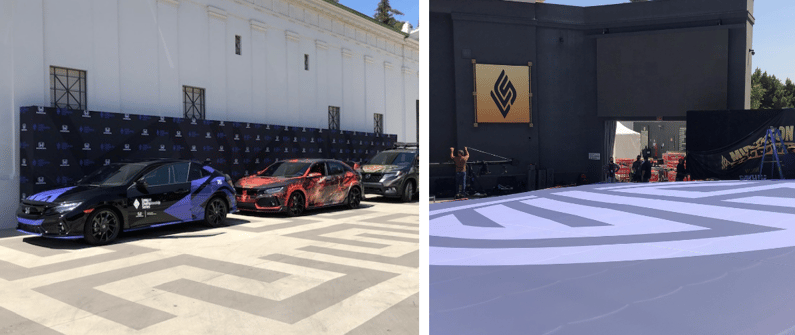 A3 VISUAL'S LARGER-THAN-LIFE INSTALLATION
To embrace the energy and up the intensity of the event, we partnered with Riot Games to produce an all-inclusive, venue-wide installation. From custom step-and-repeat backdrops and banners to decals, seat covers, and custom-built wall systems, our team transformed the Los Angeles Greek Theatre into the ultimate gamers' haven.
To ensure the event's graphics maintained their vibrant hues and bold text, all fabric graphics were dye-sublimated on premium blockout materials, then sewn & prepped for a wide range of installation applications. The graphic elements ranged from sponsorship logos to interview backdrops, printed banners, and more. For the theatre's outdoor spaces, we incorporated UV-printed fabric mesh seat covers to minimize glare, and preserve the pigmentation of each graphic, from the strong (and oftentimes unwavering) Southern California sunshine.
To provide gamers with a private space to relax and review strategy, our team also designed and built a number of specialized "team rooms" made from custom-built flat walls.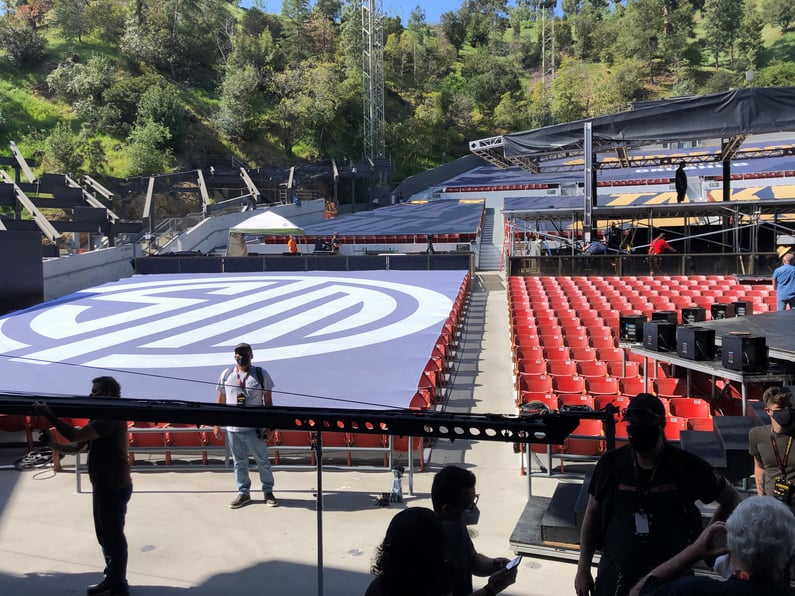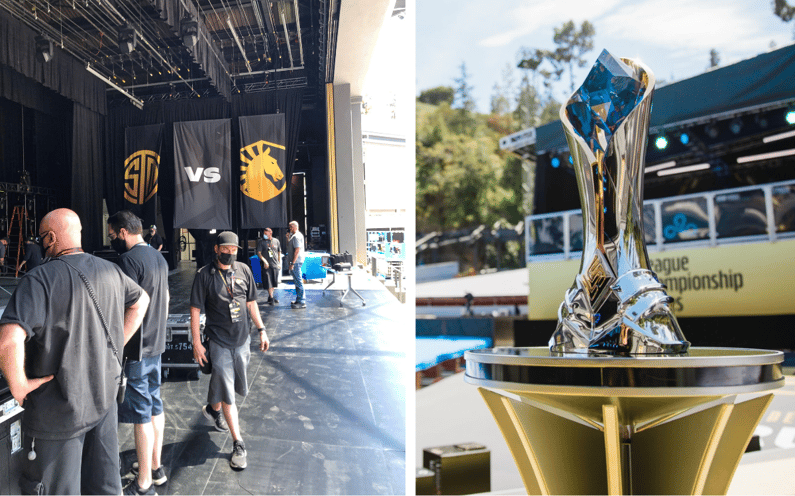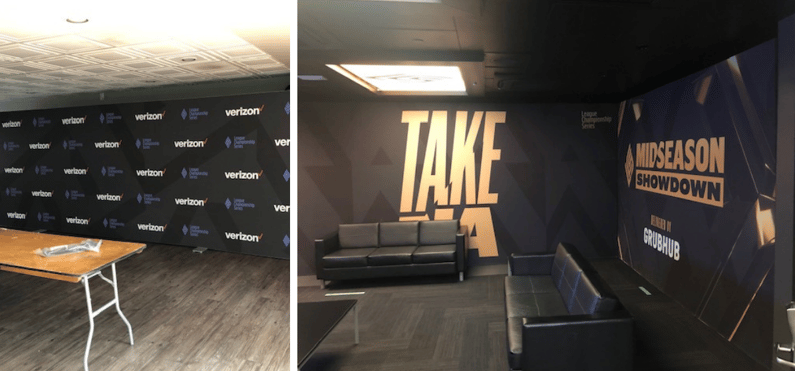 THE IMPORTANCE OF COHESIVE BRANDING FOR IN-PERSON EVENTS
Especially for an installation of this caliber, cohesive design is essential. Not only does it ensure a memorable guest and player experience, but it also guarantees a seamless flow all the way from entrance to exit. Once inside a venue, guests should immediately feel immersed in an event's overall mood, energy, and overarching theme.
Our team worked closely with Riot Games to emphasize the brand's colors, graphics, and sponsors, as well as the teams in attendance. As competitors moved from room to gaming station and finally to stage, our client's colors and graphics were incorporated throughout.
Hosting a branded event? We'd love to hear more about your project. Contact us today for a free quote.