The American Film Market® is an international film market that takes place in Santa Monica, California. Created in 1981, it is the largest and most important film market in the world. In the decades since, the market has grown to include distributors, sales agents, financiers, and other industry professionals from around the world.
We recently collaborated with event organizers to produce a variety of print graphics for this year's event, including rigid panel posters, event backdrops, stair decals, and more. We also provided AFM® with rental hardware and equipment to help transform the event venue.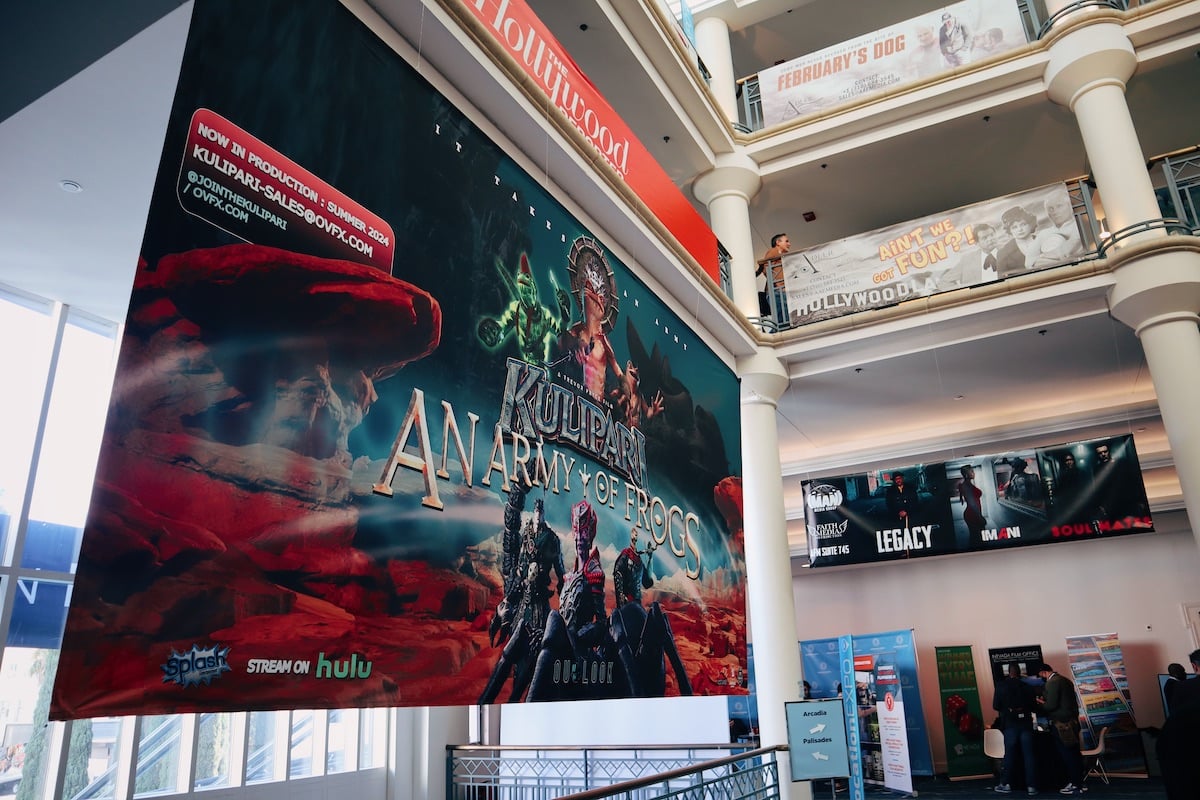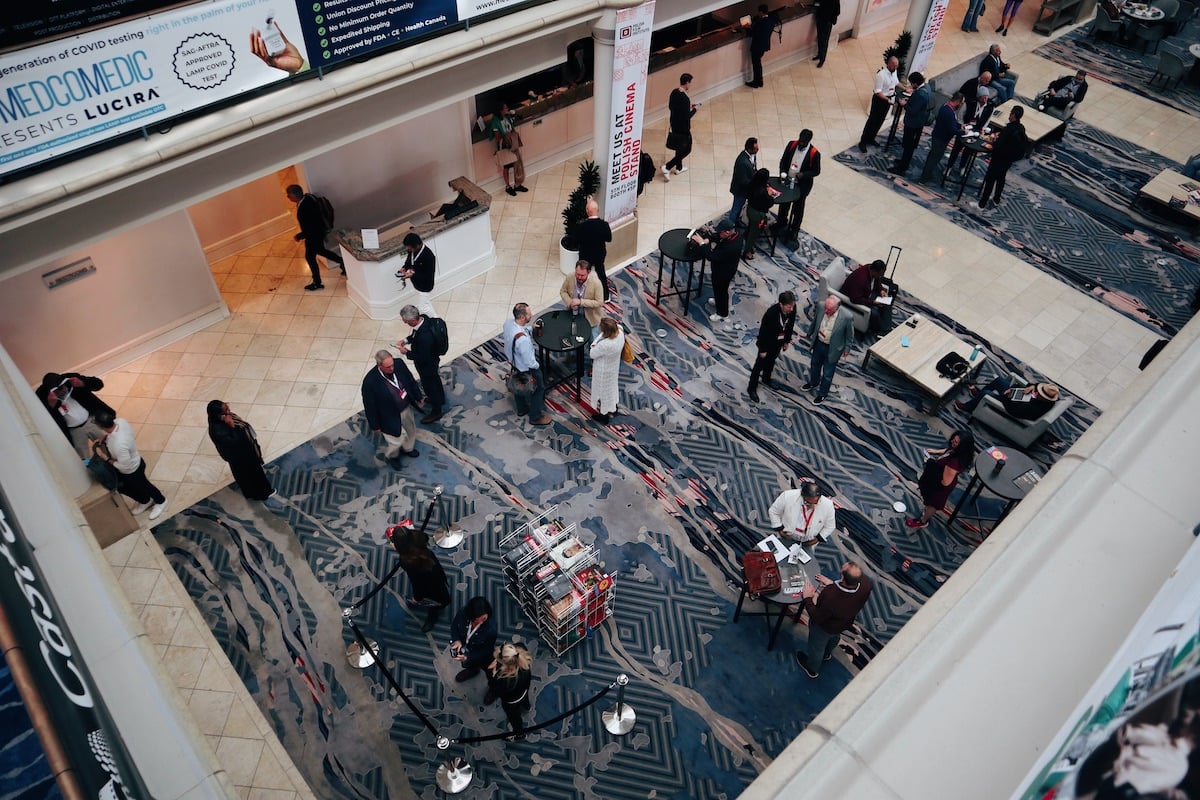 About the American Film Market
Taking place over the course of eight days, the American Film Market is the world's largest motion picture business event. Over 7,000 industry professionals from more than 80 countries attend the conference, giving buyers and sellers a chance to connect and network. The market provides a platform for a variety of businesses to showcase their upcoming projects and films. Attendees have the opportunity to view trailers, attend screenings, and participate in panel discussions with industry experts. According to the organization's website, more than $1 billion in deals are closed every year, including both completed films and those in every stage of development and production.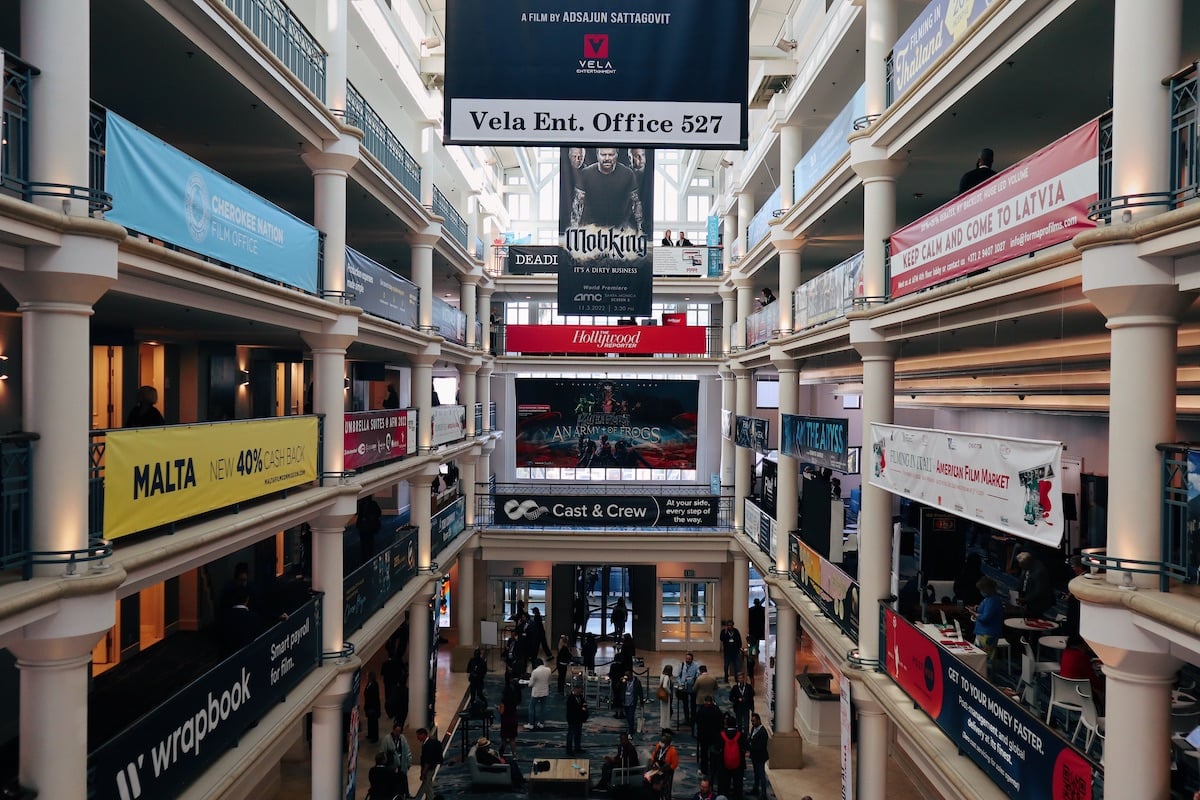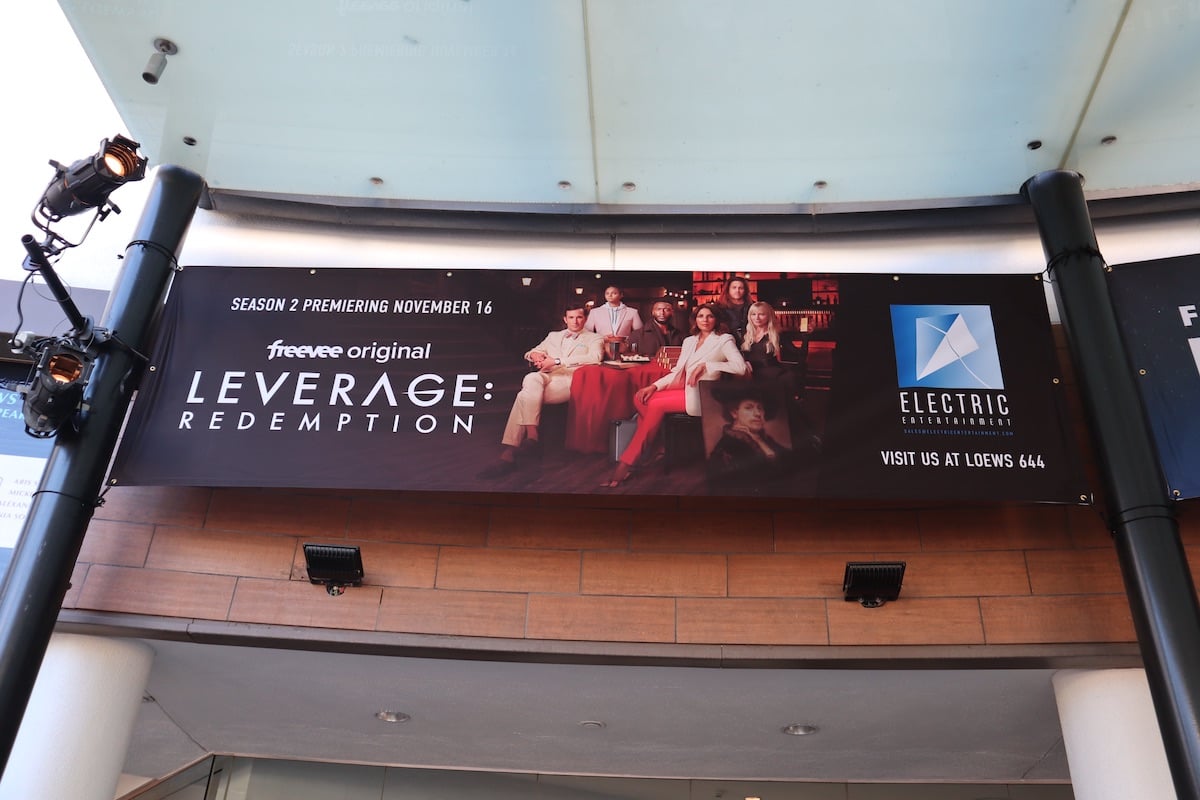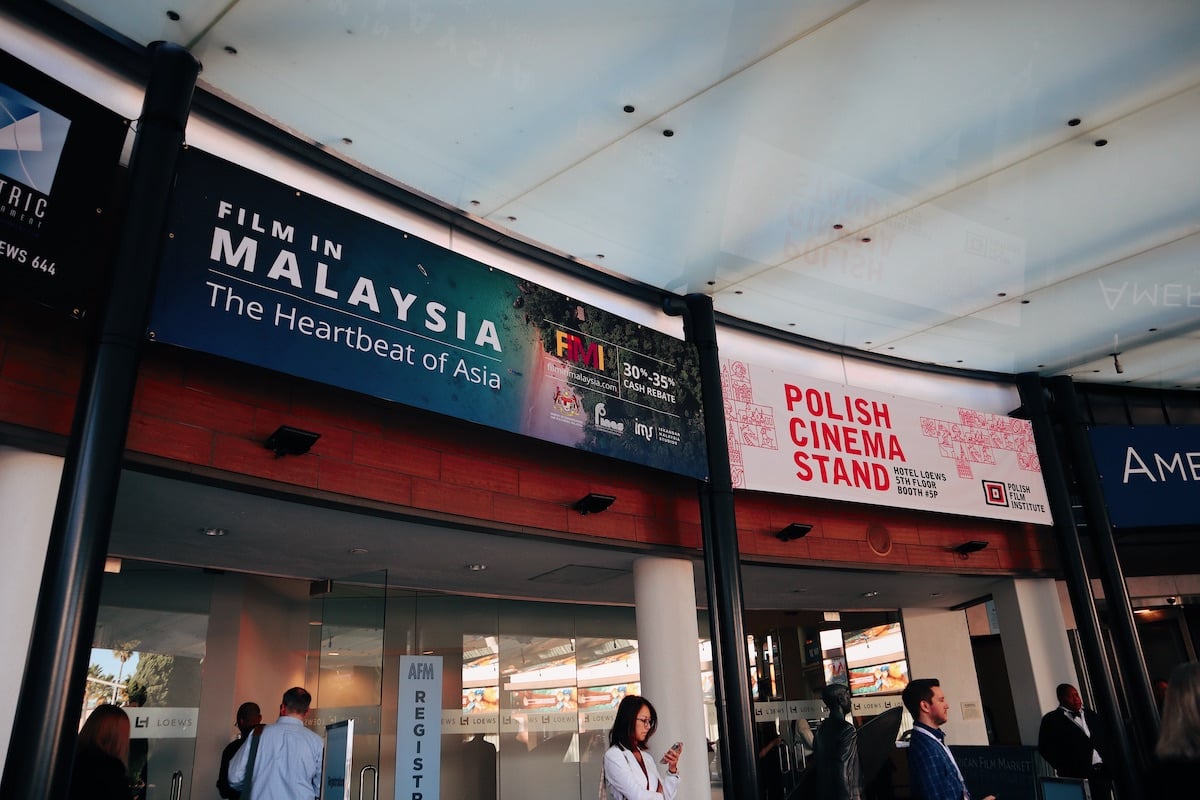 About A3 Visual's Print Installation
Hosted at Santa Monica's iconic Loews Hotel, this event is the epitome of high-end professional activations. We transformed the main entrance, lobby, and hallways specifically for the event, installing custom-fabricated banners and promotional graphics to showcase the films and projects on display.
Upon arrival, guests were greeted by a range of fabric banners that were each printed on ProDisplay, a material that is proprietary to A3 Visual. These graphics featured the main event logo as well as key sponsors and partners of the American Film Market, including The Hollywood Reporter, Deadline, FilmFreeway, and Variety Magazine.
Inside the hotel, individual film posters were UV-printed and designed to feature various artwork and graphics that would catch the eye of attendees. These posters varied in size, ranging anywhere from 24" to 48" across. Additional graphics were latex printed on poster paper or smooth vinyl and placed throughout the venue. Depending on the surface application, we also printed several custom decals that were either installed on indoor columns or in high-traffic areas placed directly on the floor.
When it came to hardware rentals, our team provided several rewind or retractable banner stands.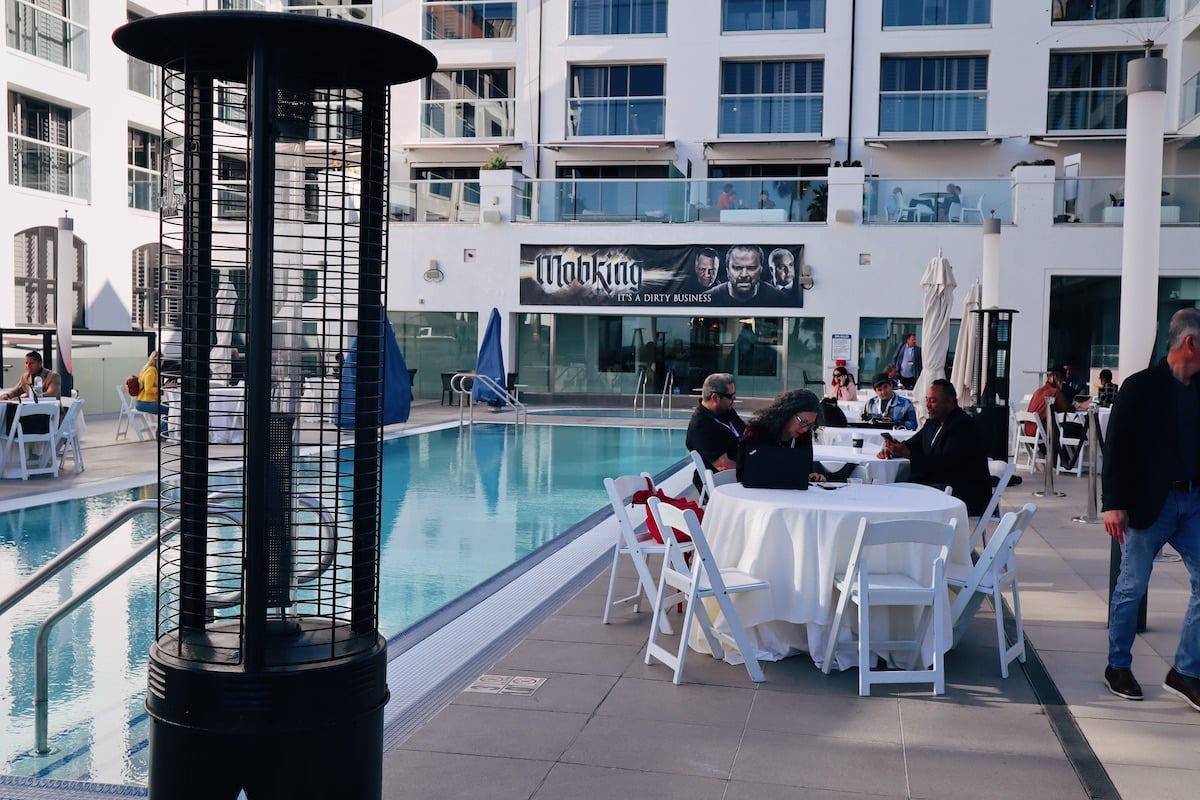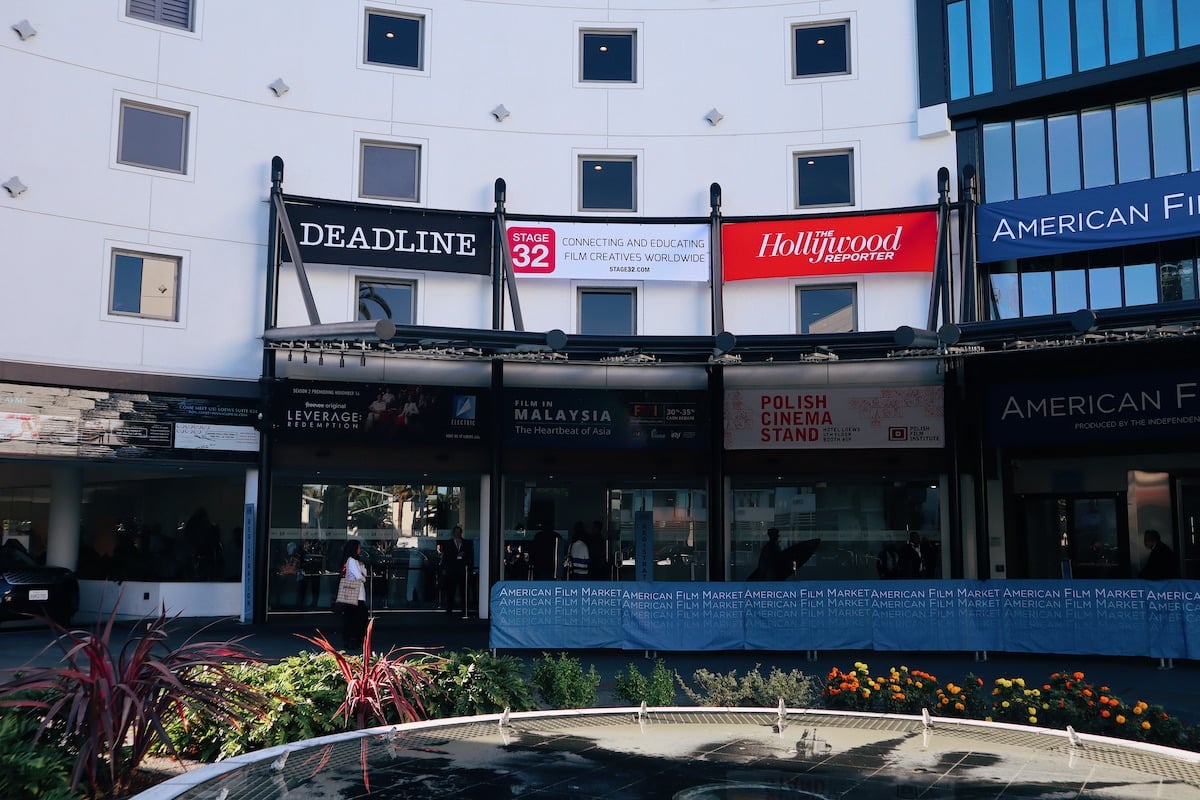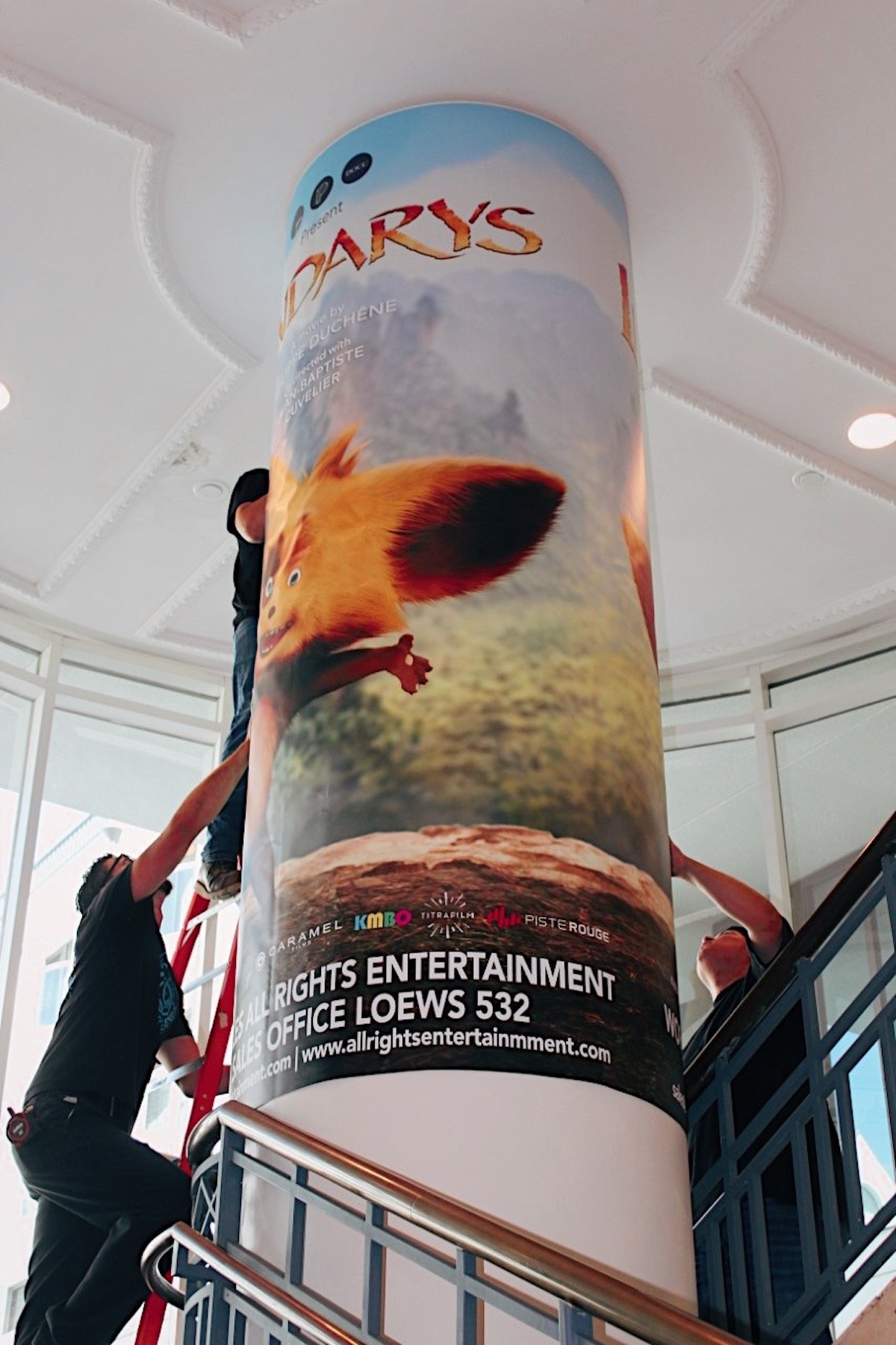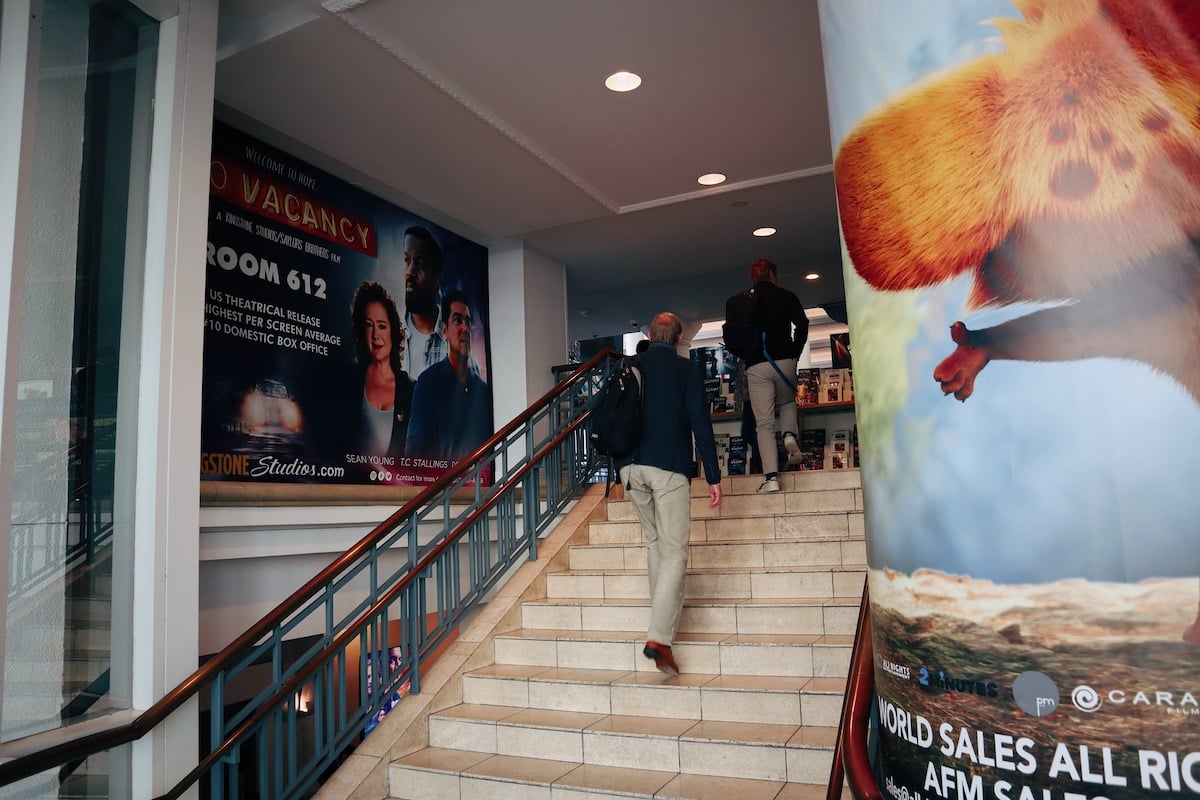 Your Partner in Professional Entertainment Activations
A3 Visual is your one-stop shop when it comes to branding and marketing solutions for the entertainment industry. We specialize in print production, custom installations, and event activations. Our team has extensive experience working with a variety of businesses, from small startups to large corporations. We're proud to have worked with clients such as HBO, Warner Bros., Sony, Universal Studios, and more.
Whether you're looking for ways to market your upcoming film or event, or you need help branding your newest activation, we're here to help. Contact us today to learn more about our services and request a free quote.