Women's tennis captured the attention of Bay Area sports fans with this year's 2022 Mubadala Silicon Valley Classic.
After breaking multiple venue attendance records with sold-out sessions and packed stadiums, it's no surprise that the event is being celebrated as a massive success. The US Open Series event boasted some of the game's top players, including four-time Grand Slam champion Naomi Osaka, French Open finalist Coco Gauff, Wimbledon champion Elena Rybakina, and Wimbledon finalist Ons Jabeur, among others.
We worked closely with this year's event organizers to help capture the spirit of the Mubadala Silicon Valley Classic. We produced a series of custom-fabricated banners, backdrops, signage, and other promotional materials specifically for the tournament, ultimately transforming the San Jose-based court into a world-class venue.
About the Mubadala Silicon Valley Classic
Hosted August 1-7th at the San José State University Tennis Center, the 2022 Mubadala Silicon Valley Classic celebrated the tournament's 51st anniversary this year. Co-founded by Billie Jean King in 1971, the week-long tournament is a Women's Tennis Association (WTA) 500-level event and is the first women's stop of the US Open Series.
Following seven days of high-energy competition, Daria Kasatkina secured the singles title with Yifan Xu/Zhaoxuan Yang being crowned the doubles champions.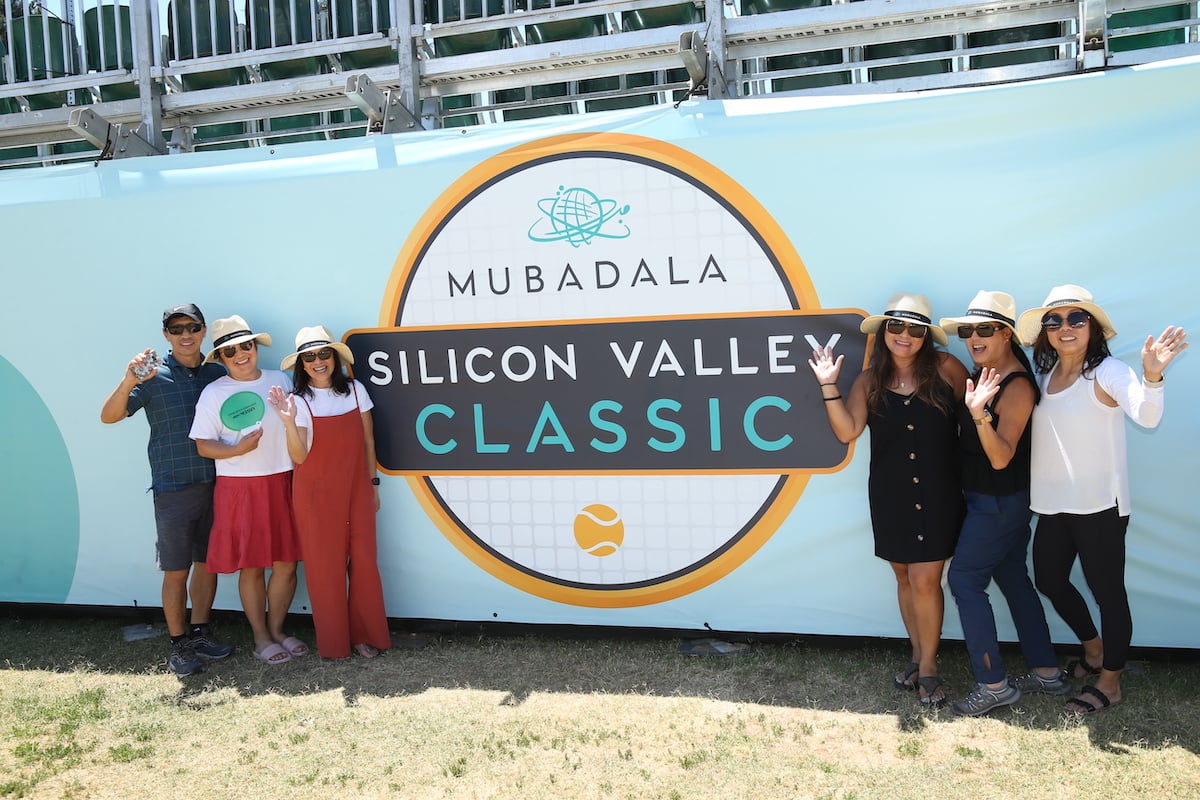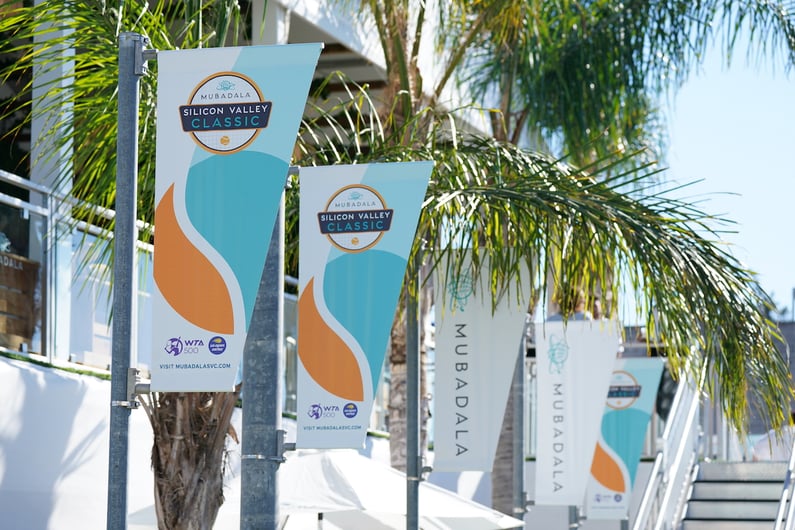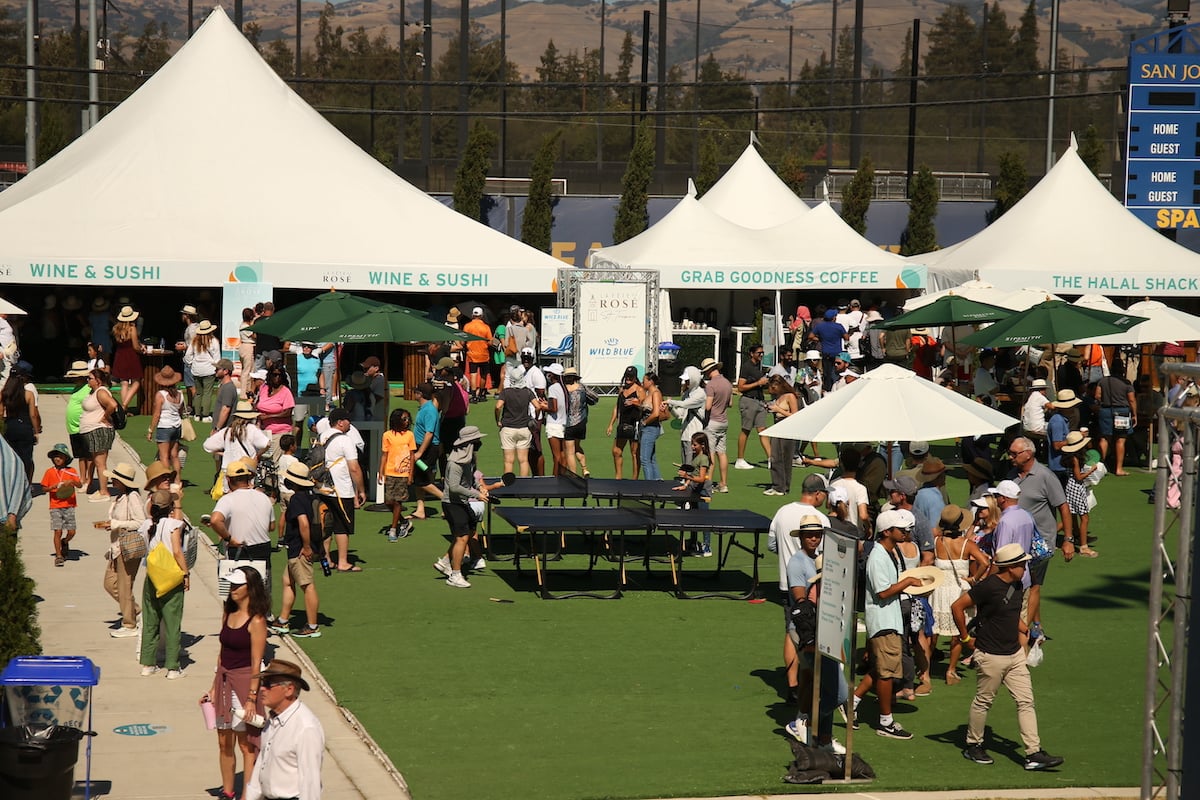 Sponsorship Graphics & Promotional Sports Banners by A3 Visual
For full-scope projects like the 2022 Mubadala Silicon Valley Classic, it's not unusual for there to be dozens—if not hundreds—of custom banners and graphics printed in preparation for the event. Our team fabricated a wide range of signage for the tournament, spanning anywhere from a few inches tall to upwards of several hundred inches across.
With various placements and applications being used throughout the activation, we also worked with a range of materials including blockout fabric, Coroplast, Sintra board, gatorboard, and more. Most banners and signs were printed using ultraviolet techniques to ensure maximum vibrancy and high-contrast graphics. The majority of the print materials showcased the tournament logo and key sponsors, as well as the primary orange and blue color scheme seen throughout the rest of the venue.
The installation included everything from media truss packages to parking floor decals, main entrance graphics, mesh fence covers, pole banners, crosswalk signage, and more. Many of the truss banners and court graphics also included the event hashtag #MubadalaSVC to encourage guests to share their in-person experience on social media.
We provided both installation and removal services to ensure that the venue would be reset just as we'd found it—which was especially important since students would be making a return to campus for the start of fall classes on August 19th. Our team also provided a number of hardware rental solutions, including tent frames and other display elements.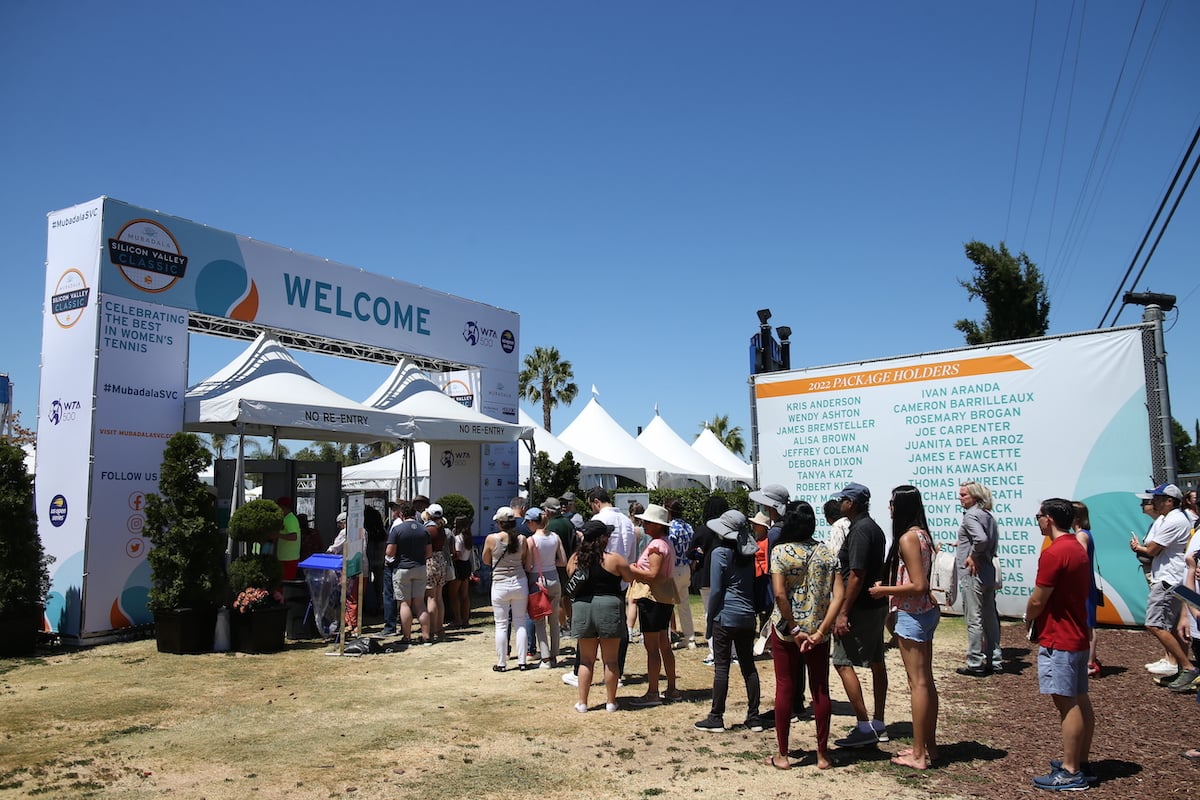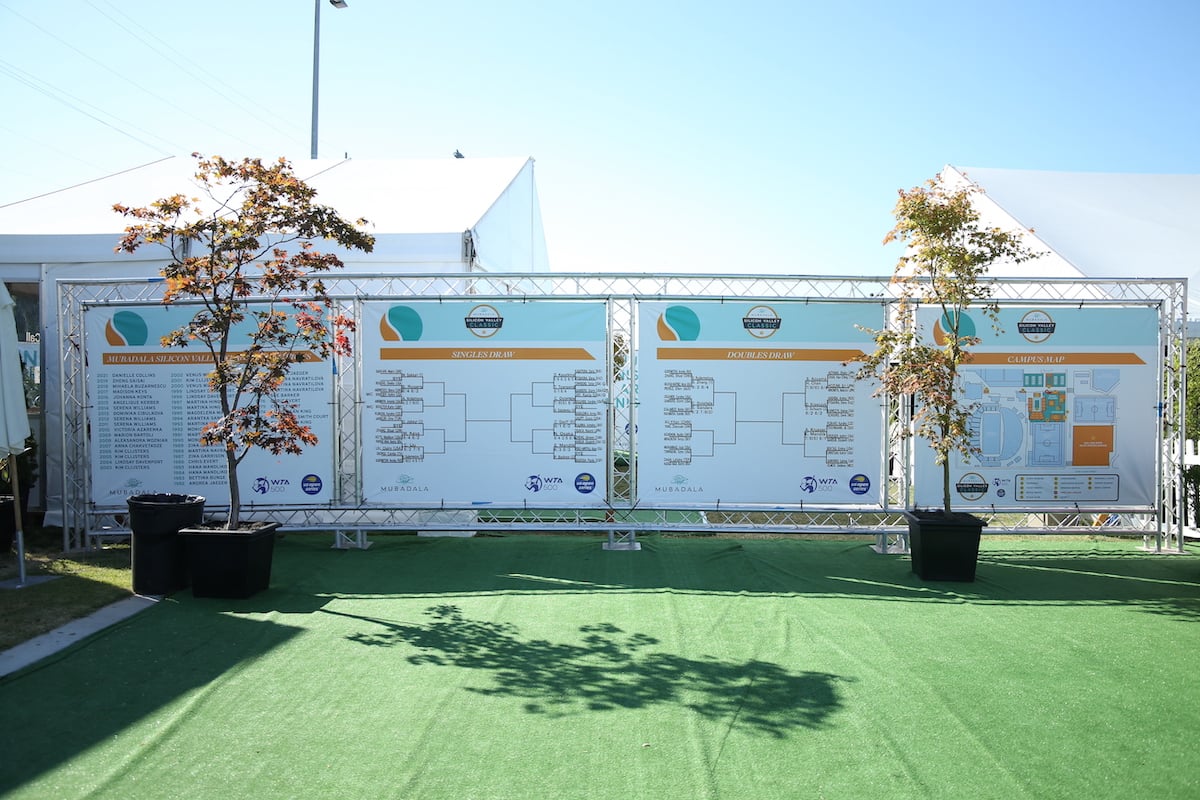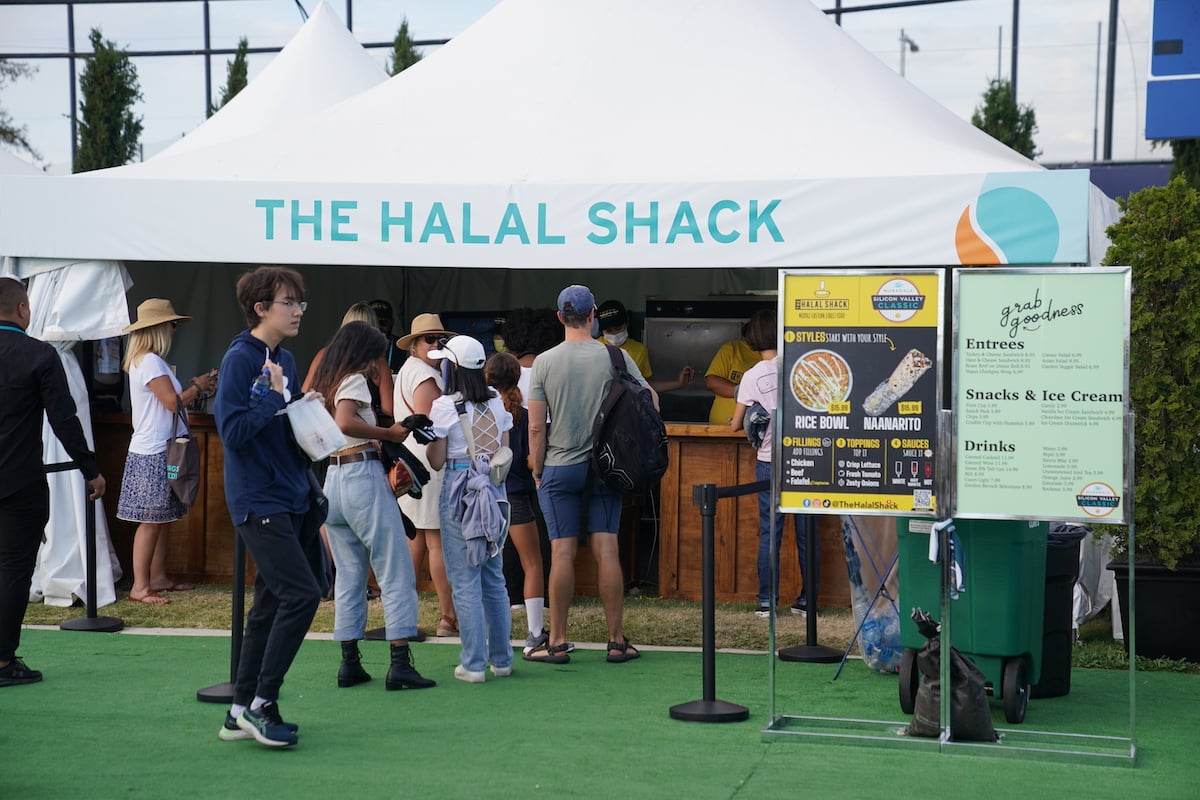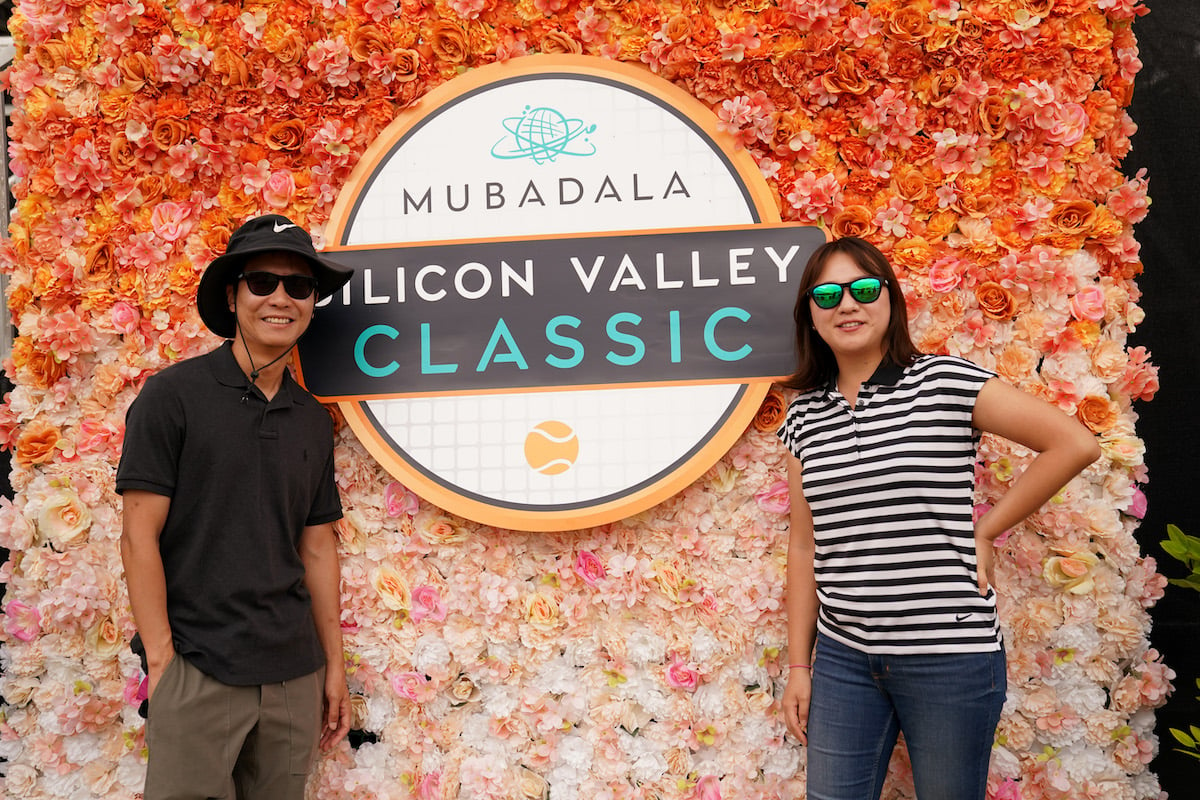 Your Partner in Sports Graphics Activations
Over the past five decades, our team at A3 Visual has been fortunate enough to have worked with some of today's top teams, leagues, and professional sports franchises in the country. From crosstown rivalries to globally-televised championship games and everything in between, we collaborate closely with our client partners to ensure every game is a success. Our team brings a deep understanding of the live entertainment industry combined with an extensive track record of cultivating the ultimate fan gameday experience.
Interested in seeing more examples of our work? Contact us today and request a free quote at https://a3visual.com/request-quote.