We are pleased to announce the completion of our recent installation for the Acura Grand Prix of Long Beach. The Grand Prix is a major event in Southern California, attracting over 110,000 visitors each year and featuring some of today's biggest brand name sponsors. Spanning nearly 2 miles of track, the course features 11 turns that weave through downtown Long Beach. Every corner, bridge, and overpass features prominent branding for both the event itself and paid advertisement placements. As a result, our team printed tens of thousands of square feet of custom graphics in preparation for the event.
Here's a closer look at the installation and our continued, long-term partnership with the Grand Prix of Long Beach.
ABOUT THE 2021 ACURA GRAND PRIX OF LONG BEACH
Although thousands flock to Long Beach each year to attend the event in person, the race also garners global television attention from hundreds of millions of fans across the world. This major street race brings new opportunities for brand exposure every year with Acura serving as the main sponsor since 2019. This year, the three day event began with opening festivities on Friday, September 24th and concluded on Sunday with Colton Herta claiming victory and his first NTT INDYCAR Series Championship.
Over the course of the event, fans can also experience street festivals filled with food trucks, live music, interactive games, and more.
THE ROLE OF BRAND SPONSORSHIP IN PROFESSIONAL RACING
Sponsorship plays an important role in the racing industry and supports teams and drivers with major financial backing. From IndyCar and NASCAR to Formula 1, brands have become a key part of the advertising landscape. And with such a dedicated televised audience, big name races like the Grand Prix of Long Beach consistently generate millions of additional impressions for their high visibility sponsors.
The Grand Prix of Long Beach is at the forefront of these kinds of partnerships. Since its inception in 1975, it has remained one of the most popular IndyCar races for over four decades. As a result, multiple brands have sponsored drivers and courses throughout the years including Honda and Toyota.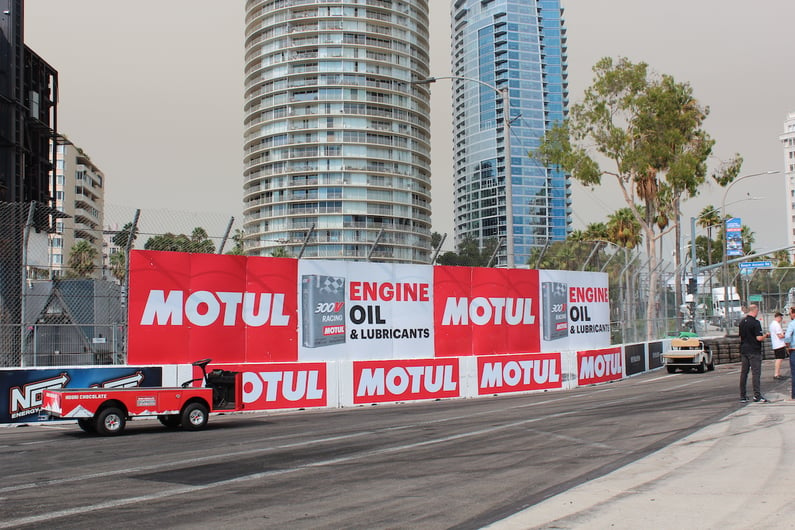 LARGE FORMAT PRINTING FOR THE 2021 ACURA GRAND PRIX OF LONG BEACH
Our team works closely with the Grand Prix of Long Beach to ensure the track is fully branded and ready in time for race day. With thousands of square feet of brandable surface area along both sides of the course, this partnership requires extreme attention to detail and understanding of the track itself. From custom branded bridge decals to simple sponsorship flags, barrier wraps, stadium seating backdrops, and more, we help design and install print materials for the entirety of the race.
Off the track, we also created a variety of retail print assets as well as wayfinding signage. For other "breakout" entertainment venues—including the outdoor stage—we manufactured a series of durable mesh banners designed to fit the specific dimensions of the stage structure. All high-visibility assets were prominently branded with Acura's logo.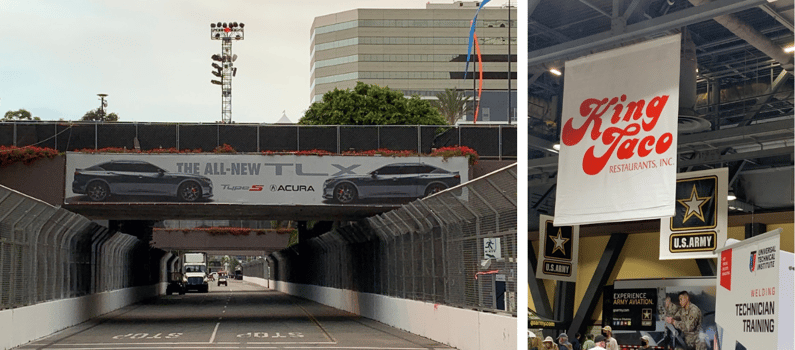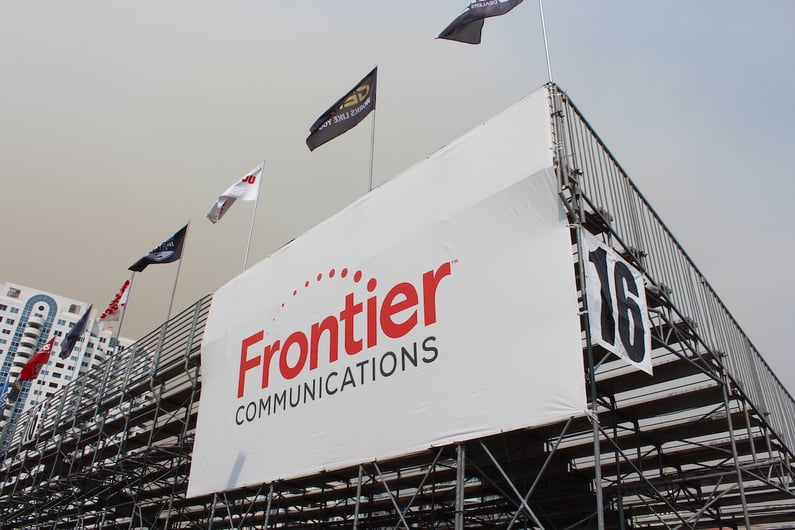 CAPITALIZE ON BRAND SPONSORSHIP OPPORTUNITIES WITH A3 VISUAL
Brands can benefit greatly from product placement in televised sports. Although the costs of sponsoring an athlete or event may seem high, brand exposure is often worth it given that millions tune into events like the Grand Prix every year.
With over 50 years of experience in the large format printing industry, A3 Visual understands how to work with both brands and sports organizations. We offer a wide range of branding solutions including event signage, promotional products, and more.
To learn more about our services or getting started on your next project, request a quote at a3visual.com.