With many sports fans currently unable to attend tournaments and games in person, the value of live-streamed events has only grown since the onset of the pandemic. And with consumers eagerly looking to digital mediums for sources of entertainment, there's incredible opportunity for brands and advertisers to connect with today's most engaged viewers.
ABU DHABI GRAND SLAM JIU-JITSU WORLD TOUR 2020-2021
After first being scheduled for earlier this spring, the Abu Dhabi Grand Slam Jiu-Jitsu World Tour made its official debut this September. Live-streamed from Miami, Florida, hundreds of competitors arrived ready to compete for the gold. And with viewers tuning in from all corners of the globe, the energy was high as each match hit the floor.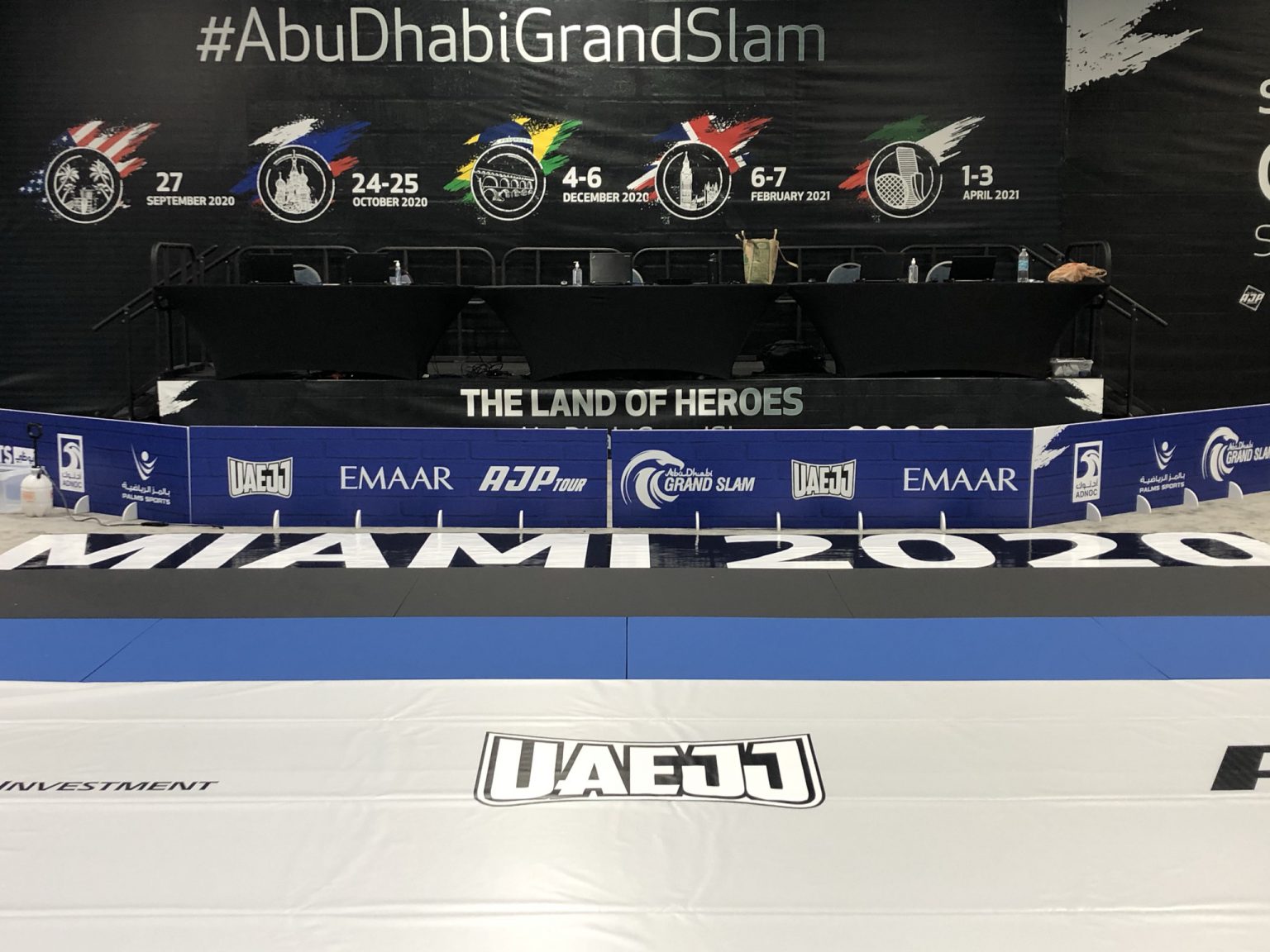 COMPREHENSIVE INSTALLATION FROM A3 VISUAL
From the fighting mats to the media & judging stage, winners' podium, sponsorship boards, backdrops and more, A3 Visual supplied a variety of hardware, graphics and promotional materials specifically designed for the tournament. Nearly every aspect of the installation was designed with remote viewers in mind, making for a visually engaging and exciting event.
More than anything, our team wanted to help give fans a memorable experience—even if they could not be there in person. It was important that each graphic installed at the Grand Slam was bright, legible, and placed in a way that viewers could easily see. Especially for those fans who may be tuning in from smaller devices—like mobile phones or tablets—visibility remained top-of-mind. Everything from the structure of judges' stage to the podium and backdrop was designed and placed strategically for live-streaming viewers.
And although sporting events are focused on the athletes, we can't forget about the sponsors. Especially for live-streamed events, sponsor branding has the opportunity to showcase logos in a bold and prominent way. Limited guest attendance also allows for additional advertising real estate, offering even more space for brands to monetize the event.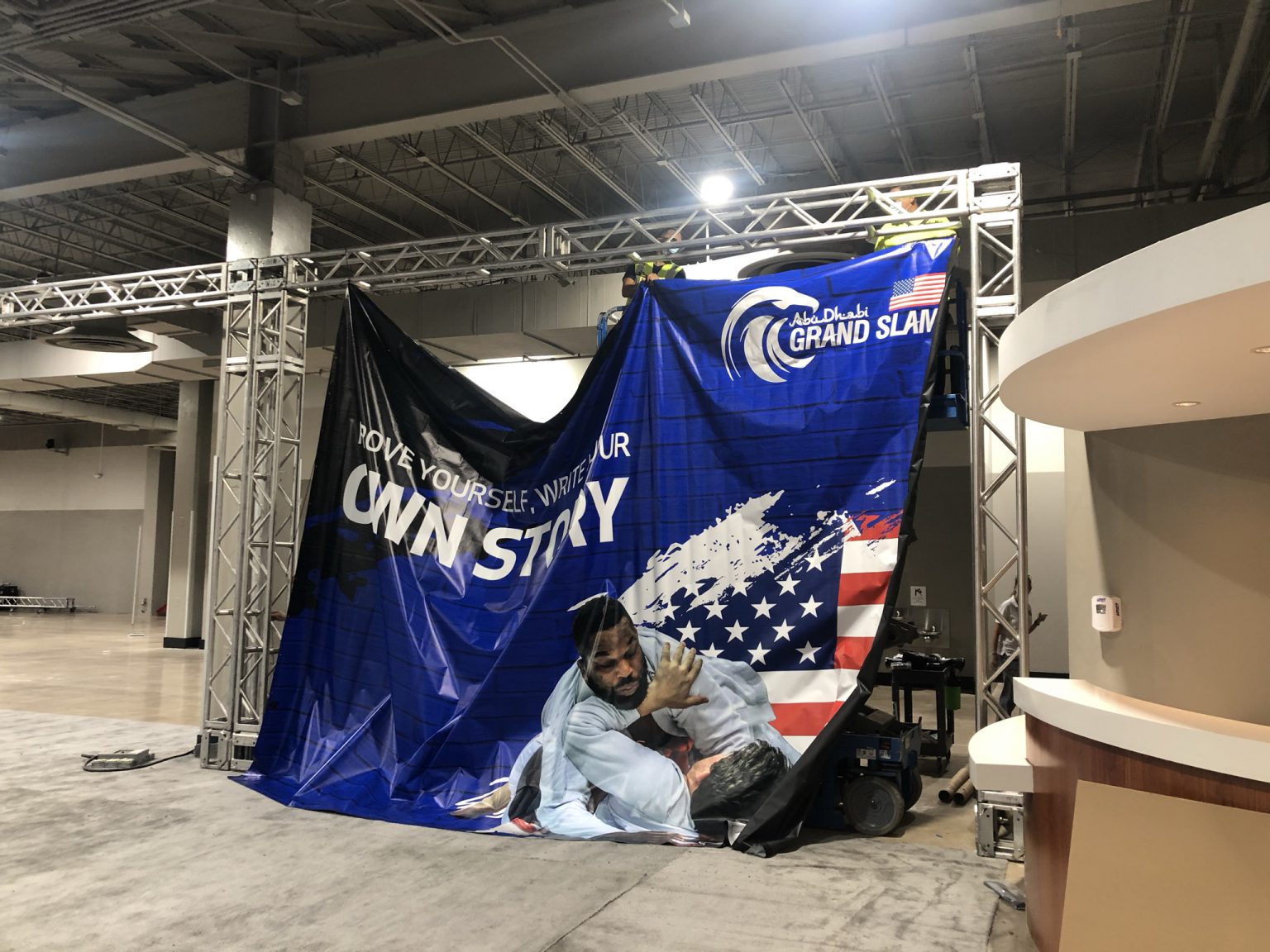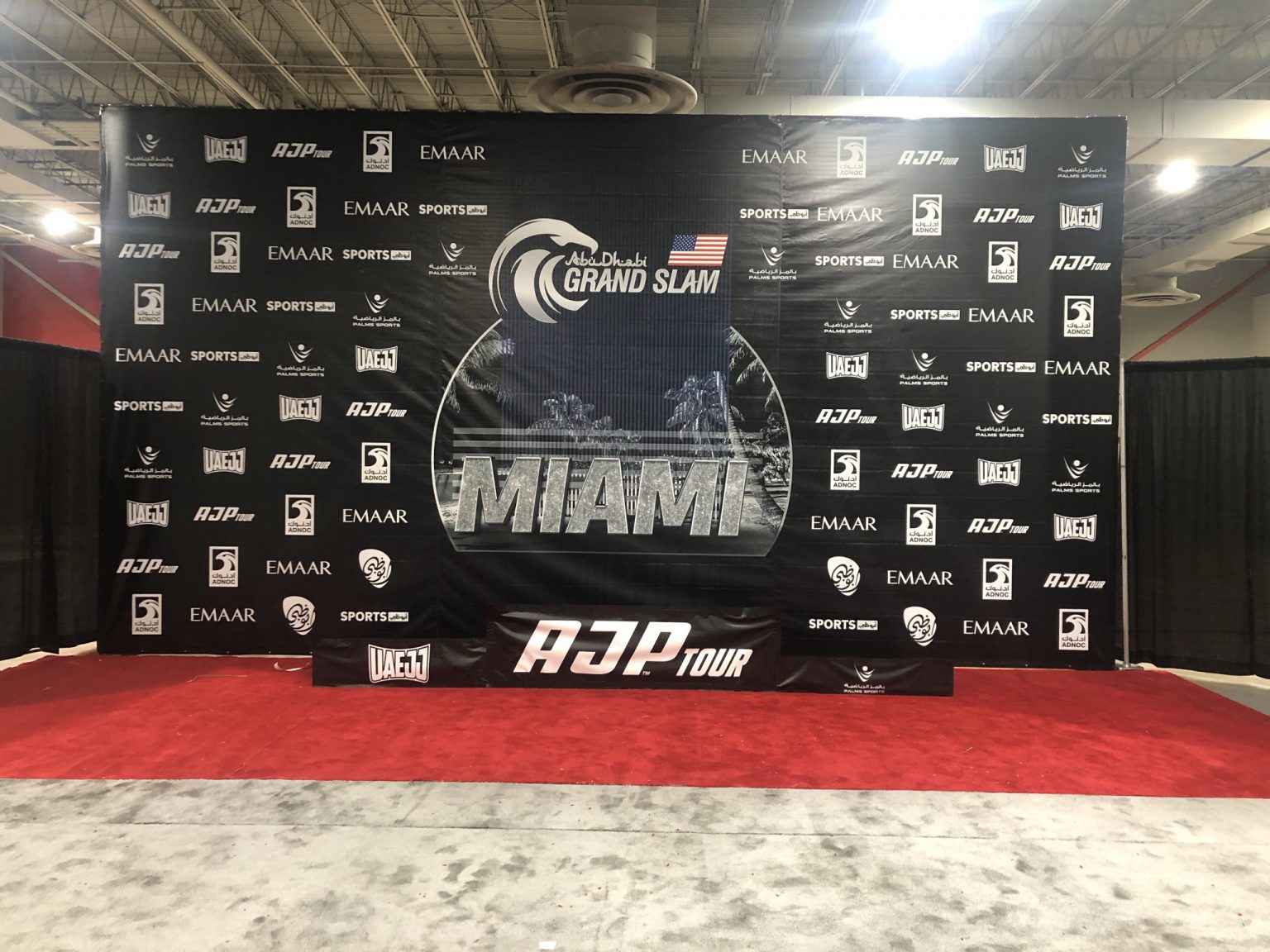 THE FUTURE OF LIVE-STREAMED SPORTING EVENTS
Whether it be in person or through more digital channels, today's fans are looking for ways to connect with the teams and athletes they love.
As sports seasons continue to resume across the live entertainment industry, it will be crucial for organizations and franchises to find opportunities to offer engaging content for their viewers.