The 134th Rose Parade and 109th Rose Bowl Game took place earlier this month and were hosted in Pasadena, California. Beyond the thousands of spectators that lined the iconic parade route, tens of thousands more filled the stands of Rose Bowl Stadium to watch as Penn State defeated the University of Utah 35-21. This year's parade featured a stunning display of floral floats, equestrian units, marching bands, and more for attendees of all ages to enjoy.
Our team at A3 Visual has a history of working with the Pasadena Tournament of Roses Association, which is the primary organization tasked with coordinating each year's festivities. Celebrating a tradition decades in the making, we are always eager to be part of this beloved Southern California event. Spanning multiple venues and a full day packed with programming, activating the Rose Bowl is no easy feat—but we were up to the challenge.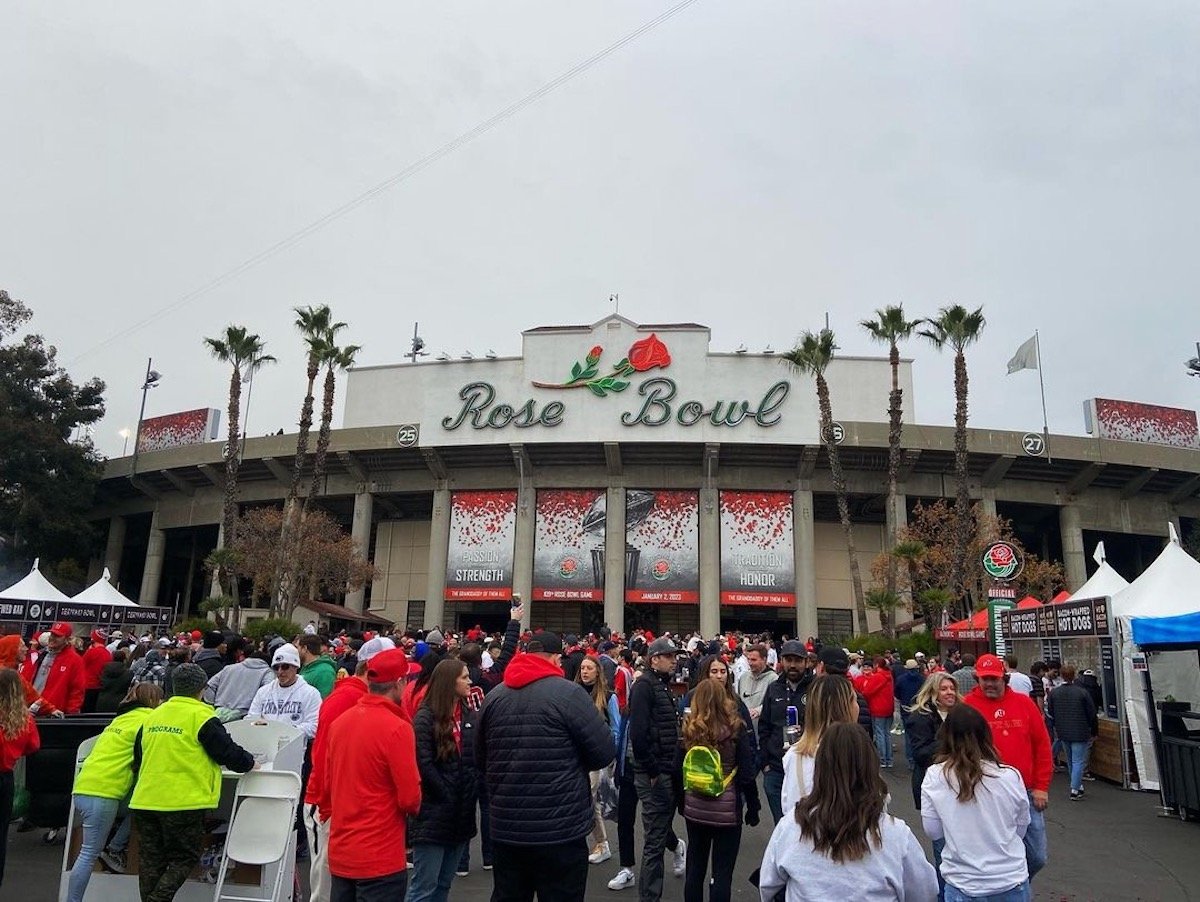 Photo by @mannyinthelockerroom on Instagram
About the Rose Parade and Rose Bowl Game
The Rose Parade has been a fixture of the Pasadena community since 1890, when it was founded by the Valley Hunt Club. The parade traditionally begins around 8 am and features elaborate floats filled with fresh flowers, marching bands from universities across the country, celebrity guests, and more. It is nationally televised and watched by millions around the world. This year, the Pasadena Tournament of Roses Association celebrated its 134th parade.
Following the parade is the highly anticipated Rose Bowl Game. Later that same afternoon, attendees make their way to nearby Rose Bowl Stadium to watch two college football teams battle it out for victory. This year marked Penn State University's first appearance at the game since 2017 and they emerged victorious with a 35-21 win.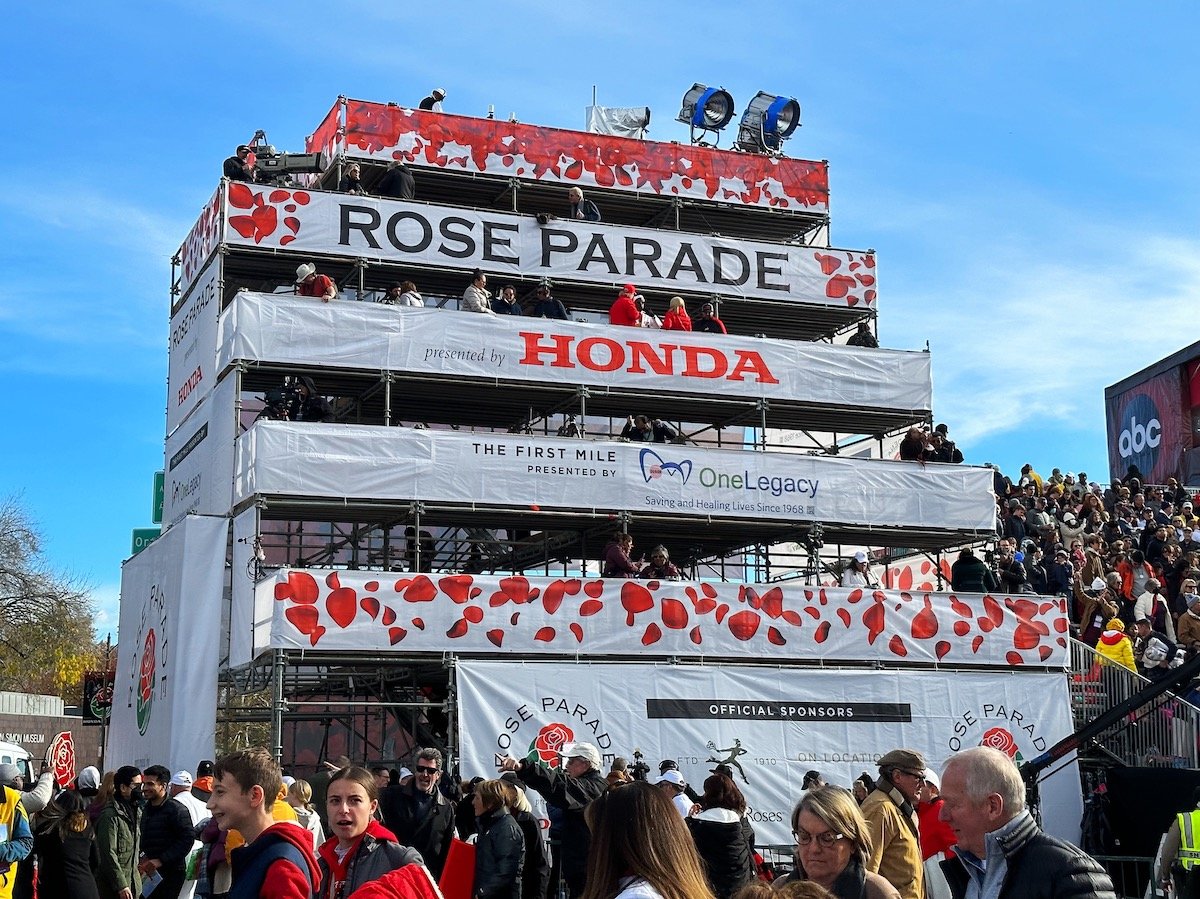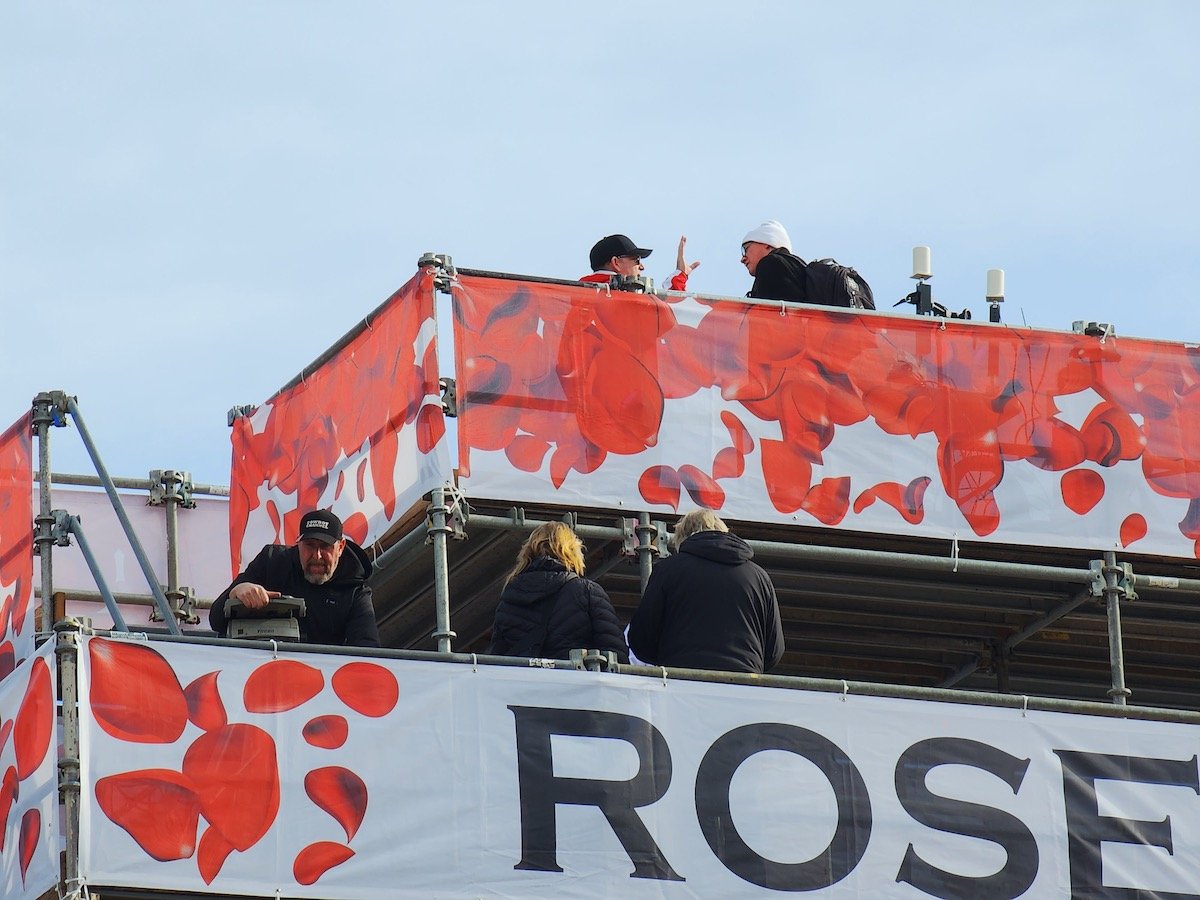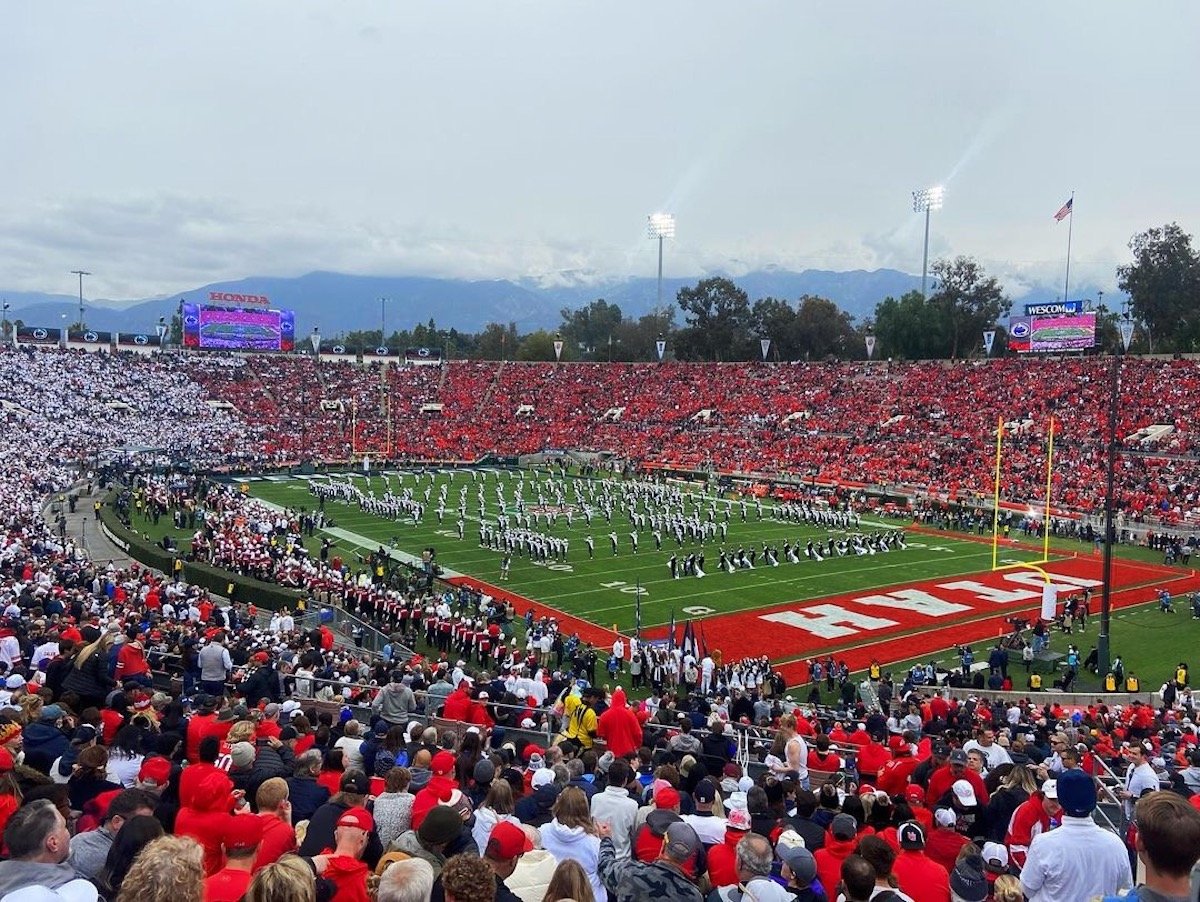 Photo by @mannyinthelockerroom on Instagram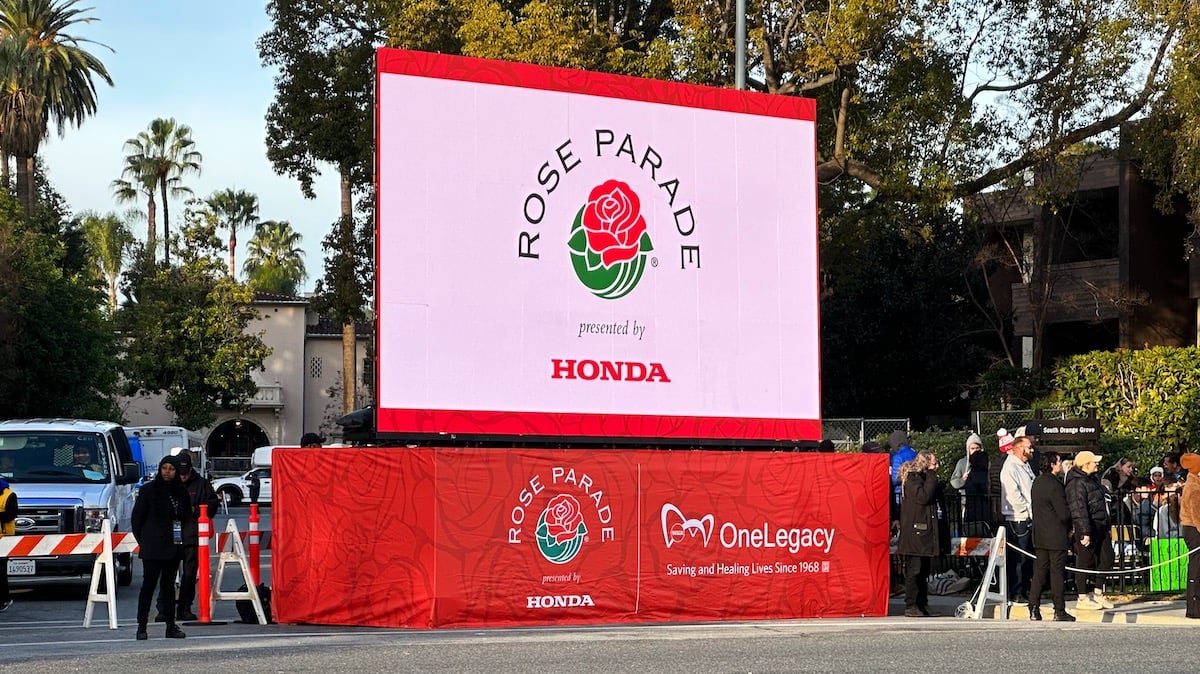 Print Graphics for the 2023 Rose Parade and Rose Bowl Game
Our team worked closely with the Pasadena Tournament of Roses Association to ensure that our designs would match their vision for the parade. We provided a variety of print graphics for this year's festivities, including temporary stadium seating wraps, stage signage, pole banners, and more. We wanted to make sure that our products were as eye-catching as possible and would help create a truly memorable atmosphere.
For the parade, our banners ranged in size, application, and material. We also provided hardware rental equipment and banner storage. Using direct dye sublimation techniques, we produced several new 3.2 oz JetFlag banners that featured the Tournament of Roses logo as well as this year's branding. We provided additional United States flags that were used throughout the parade route.
At Rose Bowl Stadium, our work expanded to feature additional banners that ranged anywhere from 260" wide all the way to 718". The final deliverables were a mix of mesh and vinyl materials, all of which were UV-printed for maximum durability and to ensure a high-pigment transfer. These banners were installed throughout the Rose Bowl venue, from the Court of Champions to the interior pavilion, stadium sections, and more.
Beyond installation, our team also provided removal, storage, and hardware rental services.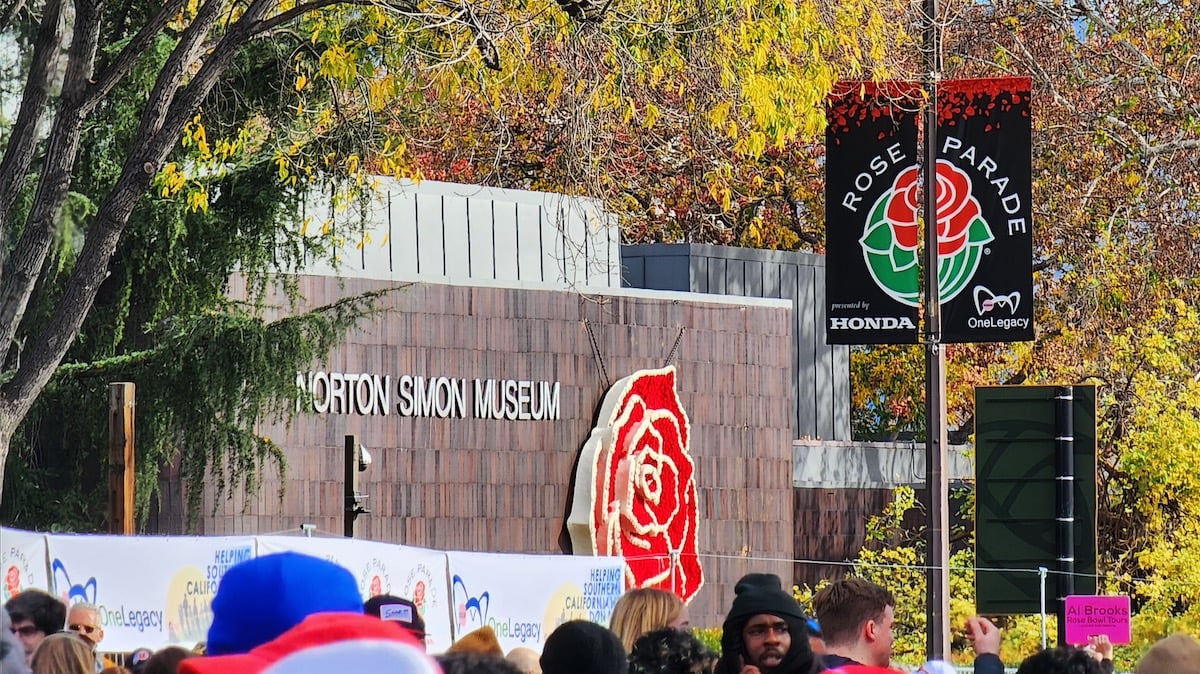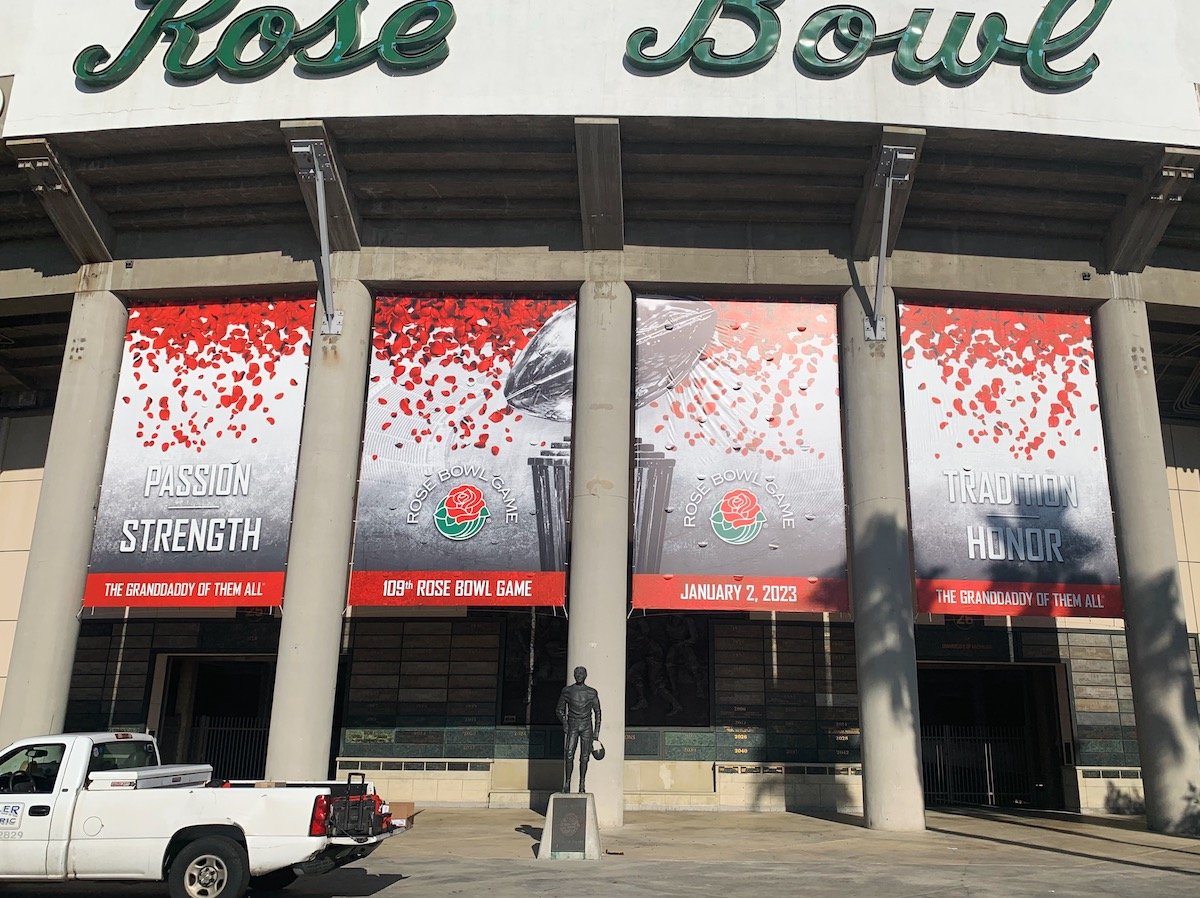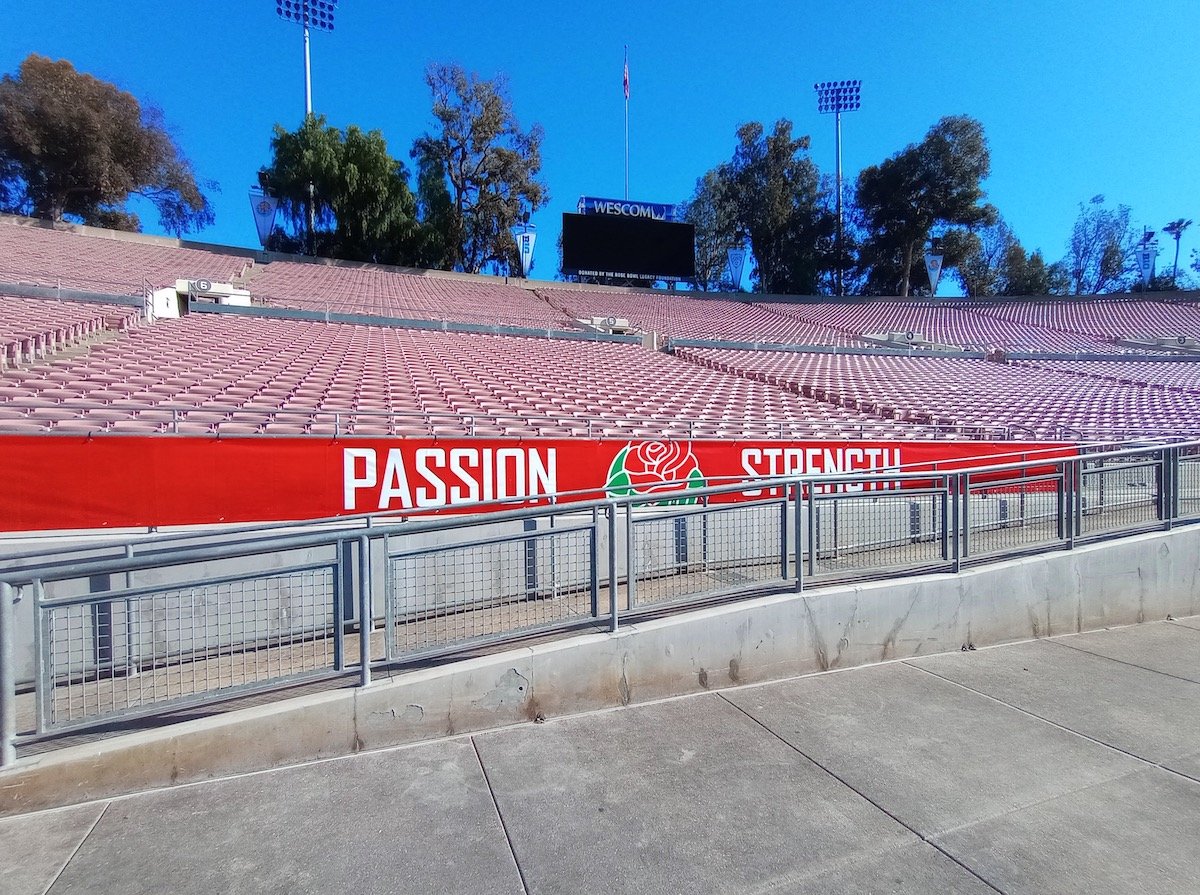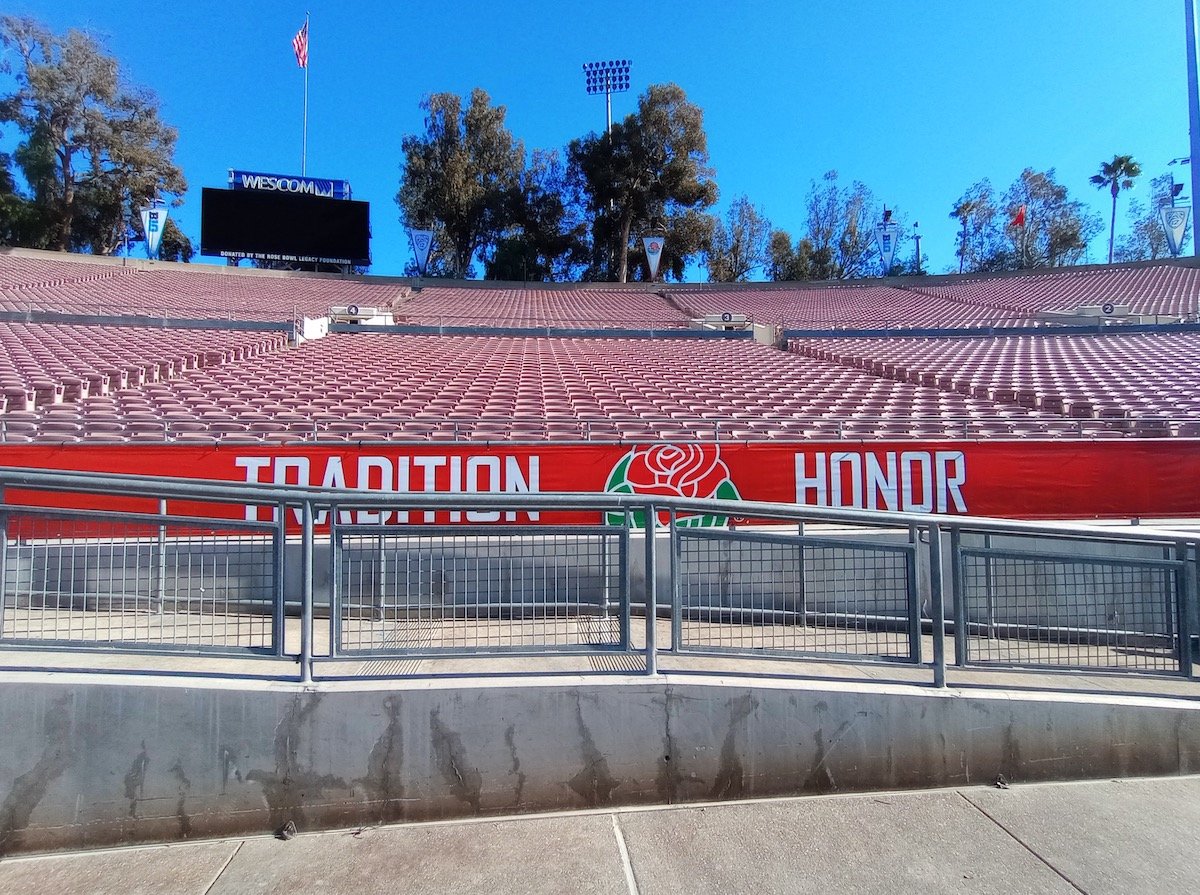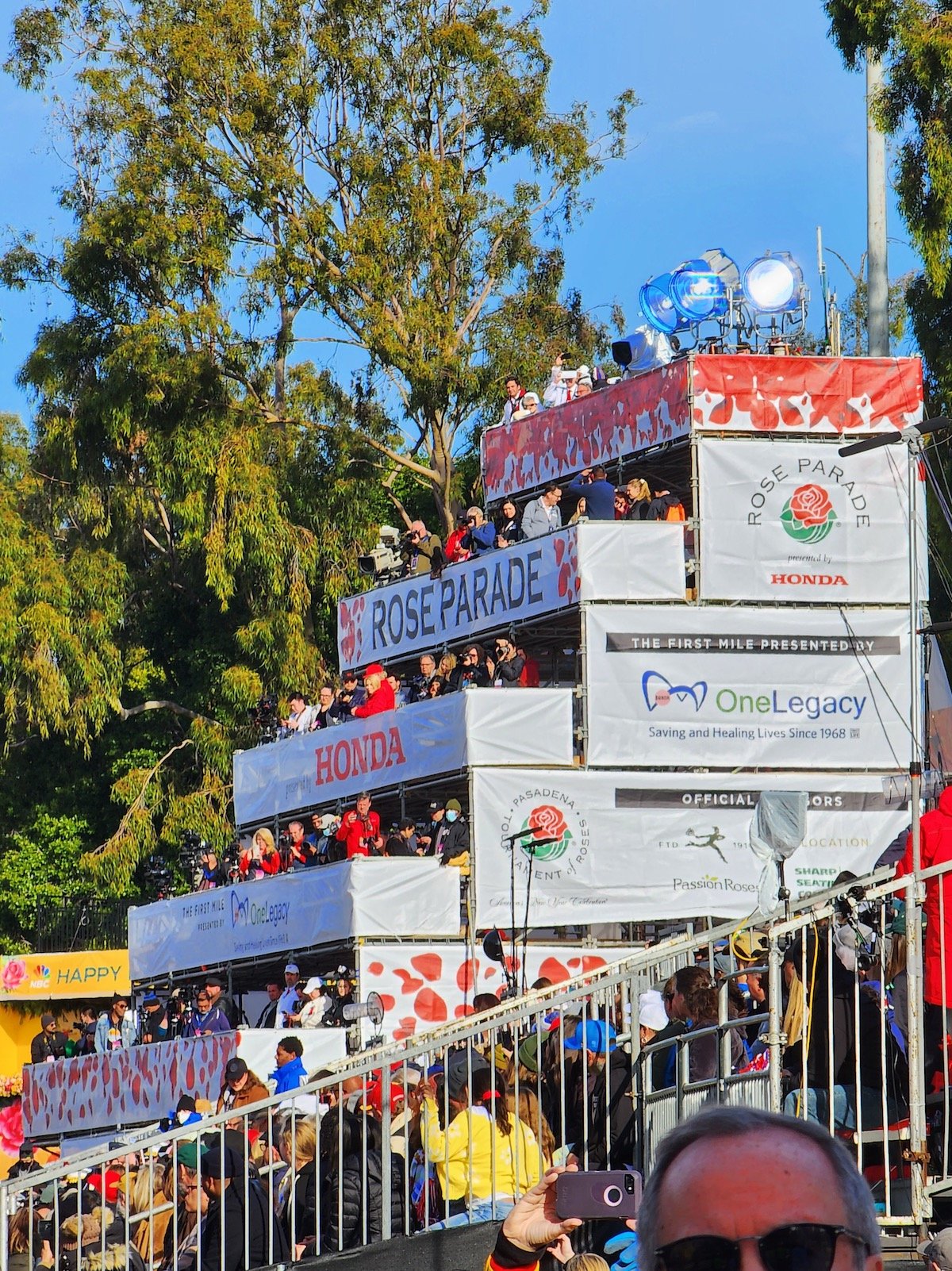 A3 Visual: Your Partner in Cohesively Branded Activations
Working with the Pasadena Tournament of Roses Association for this year's Rose Parade and Game was an incredible experience that we were honored to be a part of. Through our work, we provided stunning visuals in the form of banners, flags, signage, and more that helped create a cohesively branded activation across both events. Our goal is to make sure that each of our activations is memorable, impactful, and visually stunning—and this project was no exception.
We strive to make sure every event looks its absolute best through high-quality materials and precision printing techniques. We are proud to have been part of this year's Rose Bowl festivities and we look forward to serving the Pasadena community again in 2024. If you're interested in working with us on your next activation, please don't hesitate to get in touch. We'd love to hear from you!