Earlier last month, our team was commissioned to support American Express® Gold Card and Resy Present: The Boardwalk, an oceanfront dining experience at the Santa Monica Pier.
The event featured reimagined boardwalk foods, interactive games, and other nostalgic summertime festivities. The Amex Gold and Resy welcomed hundreds of guests for the event as it was transformed into a cross-promotional hub with some of Los Angeles' most popular restaurants in attendance: Angler, Cobi's, Eszett, Ggiata, Guelaguetza, Gwen, Hotville Chicken, Konbi, Majordomo, Petit Trois, Pizzana, and more.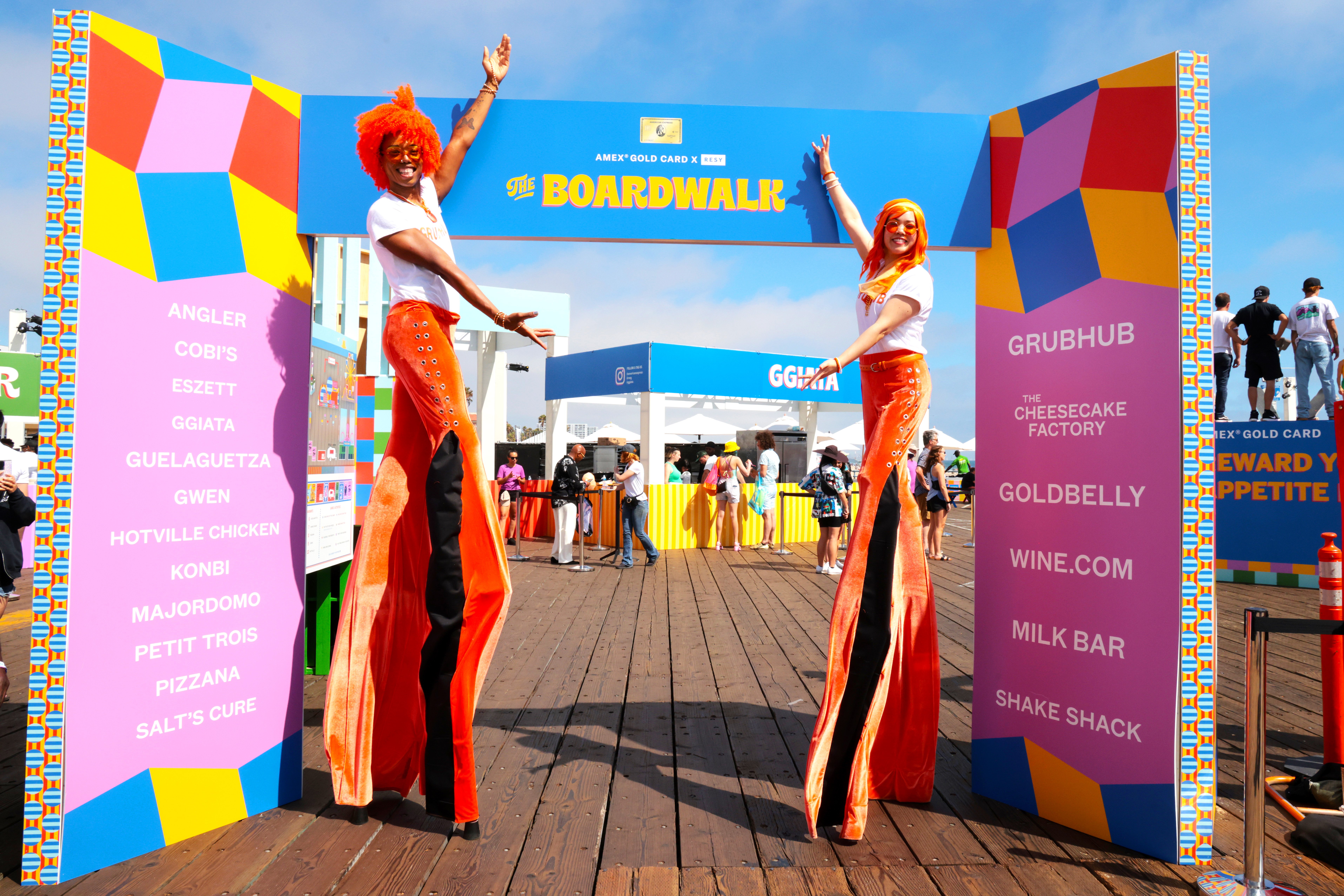 Photo by Mark Von Holden
About The Boardwalk Event
Although tickets for the event were made available to the public, American Express Gold Card Members enjoyed exclusive perks and discounted tickets. Members also received a free pass to any amusement ride within the Pier's famous Pacific Park. From live makeup artists to other experiential booths, photo ops, and more, event attendees were treated to a food-filled private experience at the iconic pier.
Food remained the primary focus of the popup as some of the city's finest chefs and restaurants gave guests a one-of-a-kind Southern California experience. The Gold Card's dining benefit partners–Grubhub, Goldbelly, Wine.com, Milk Bar, Shake Shack, and The Cheesecake Factory–were also in attendance.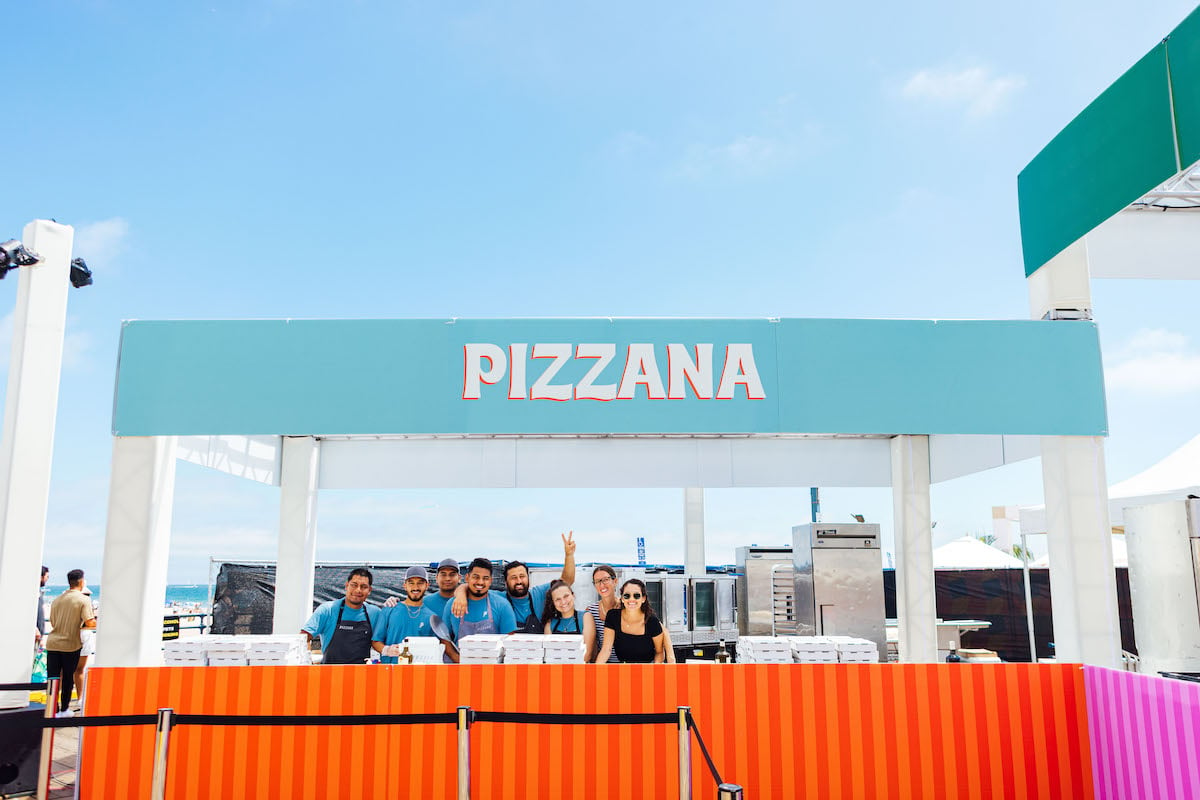 Credit Marie Buck Photography
A3 Visual Transforms the Santa Monica Pier
A large portion of our activation consisted of vinyl decals that were printed in various shapes and sizes, each designed for specific placements throughout the event. We produced 130 custom window decals for the main ferris wheel measuring 28" x 6" and UV-printed to ensure maximum color transfer. These graphics featured both American Express and Resy logos, as well as the colorful and quirky event logo. Additional event slogans such as "Maximize your love of dining" and "Reward your appetite for life" were printed and installed inside the main ferris wheel seats.
Throughout the rest of the pier, we also installed custom structures and signage for guests to easily navigate the venue. From vendor booth graphics to fence screens, bar decals, and even the popular Milk Dunk Tank wrap, this activation was full of color and personality. Working with the team at Shiraz Creative, we were able to not only produce a memorable summertime event for guests, but simultaneously generate brand awareness and build customer loyalty for Amex Gold and Resy.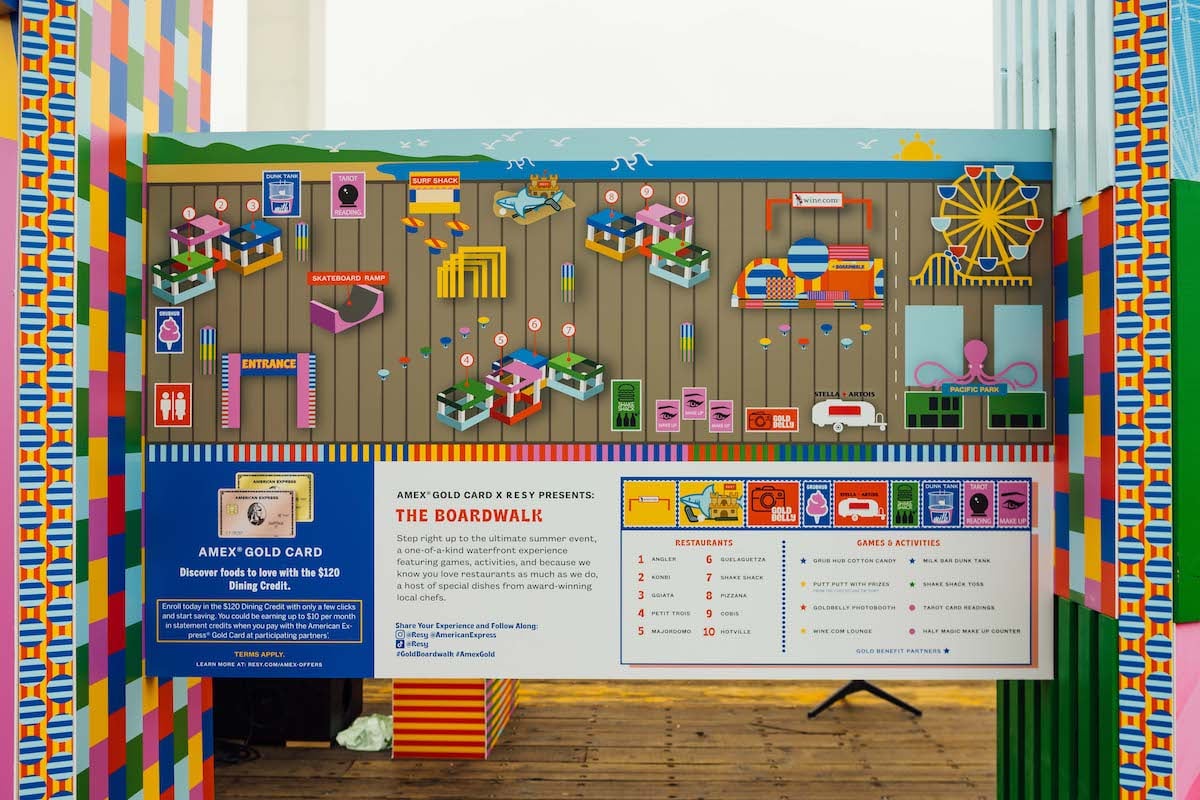 Credit Marie Buck Photography
Popup Brand Activations by A3 Visual
Over the years, we have produced countless popup activations for brands and event sponsors. From Marc Jacobs to Puma, The Discovery Channel, Nickelodeon, and more, these events are an incredibly effective way for companies to engage with their most loyal customers.
Depending on the nature of the activation—including the client's budget, proposed venue, and duration of the popup—different materials serve different purposes. Especially for short-term popups like The Boardwalk, vinyl decals can be an effective way to quickly transform a venue without majorly disrupting any existing structures. For a landmark as iconic and highly trafficked as the Santa Monica Pier, it was important that our team could quickly reset the property to the way we had found it. When popups are designed to be more permanent, however, we can provide our clients with custom-built structures, interactive exhibits, and other design-based solutions.
Learn more about our branded popup capabilities at https://a3visual.com/projects and request a free quote today at https://a3visual.com/request-quote.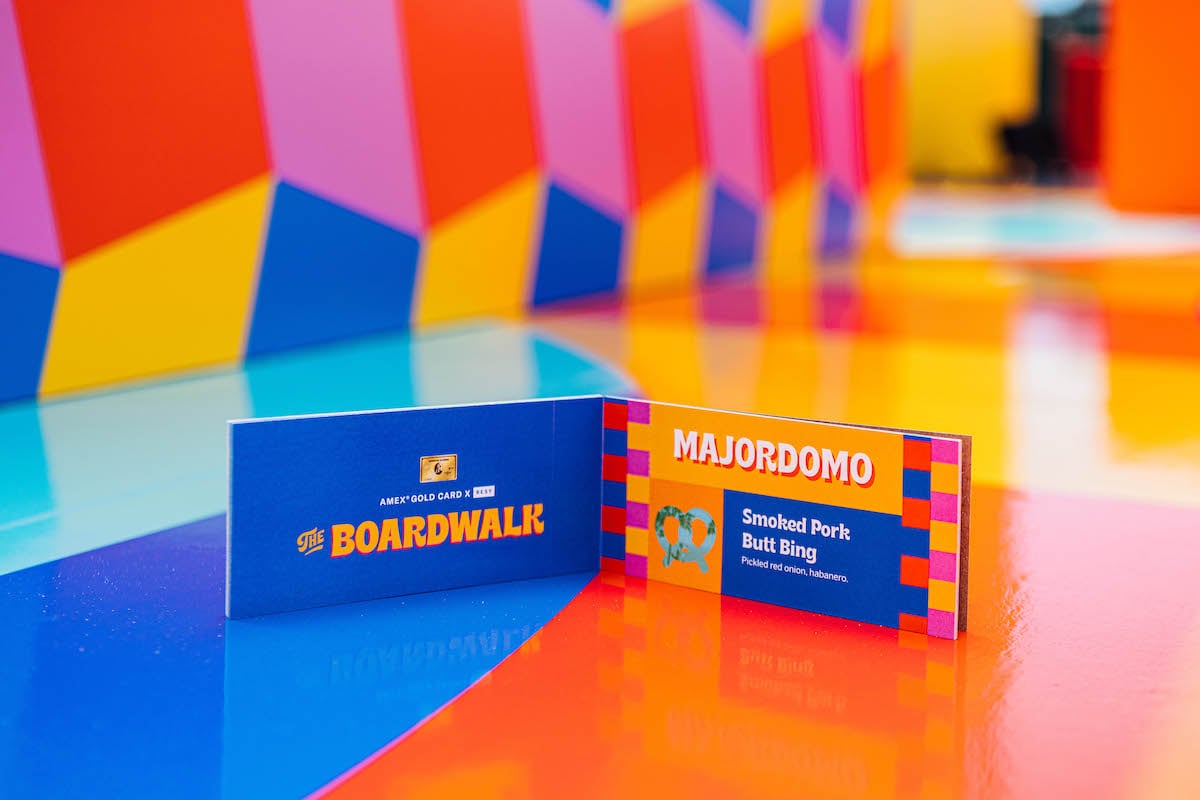 Credit Marie Buck Photography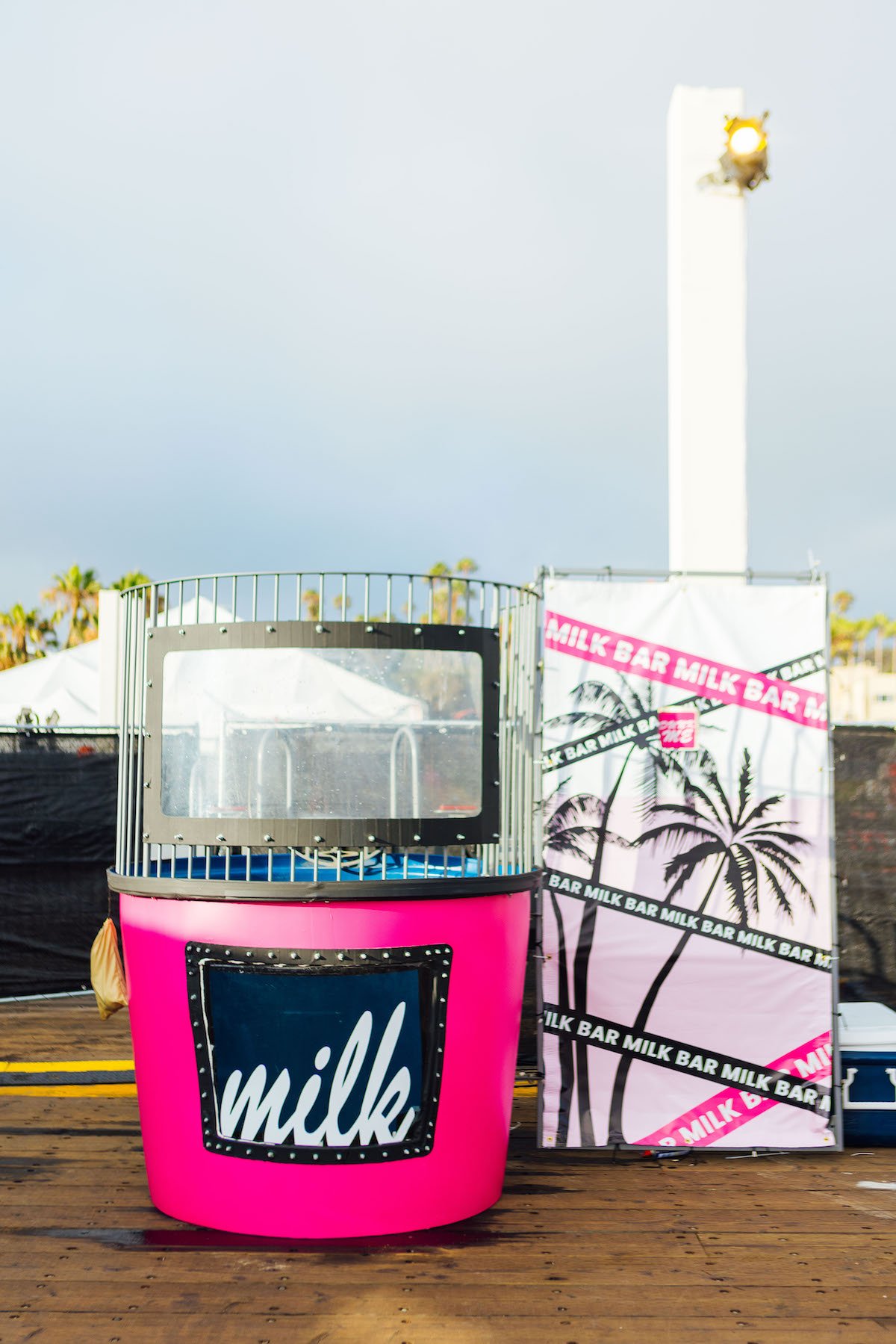 Credit Marie Buck Photography