Stadiums and arenas all across the country have found a new sense of purpose in 2020. Originally built with capacity for tens of thousands of dedicated fans, most of these venues, unfortunately, now sit empty. But with leagues and franchises looking for ways to elevate team spirit, provide value to sponsors, and drive revenue, many have looked for new and unique ways to monetize their stadiums.
INCREASED VISIBILITY FOR THE NBA
With growing demand for live sporting events, there's never been a better time for teams to maximize exposure for their own brand as well as their sponsors. And with millions of fans tuning in to watch the live games, many NBA venues are taking advantage of the empty, lower-level seats directly surrounding the court.
These locations appear regularly on television, providing advertisers with an opportunity to broadcast their brand, message, or team support to millions of attentive viewers.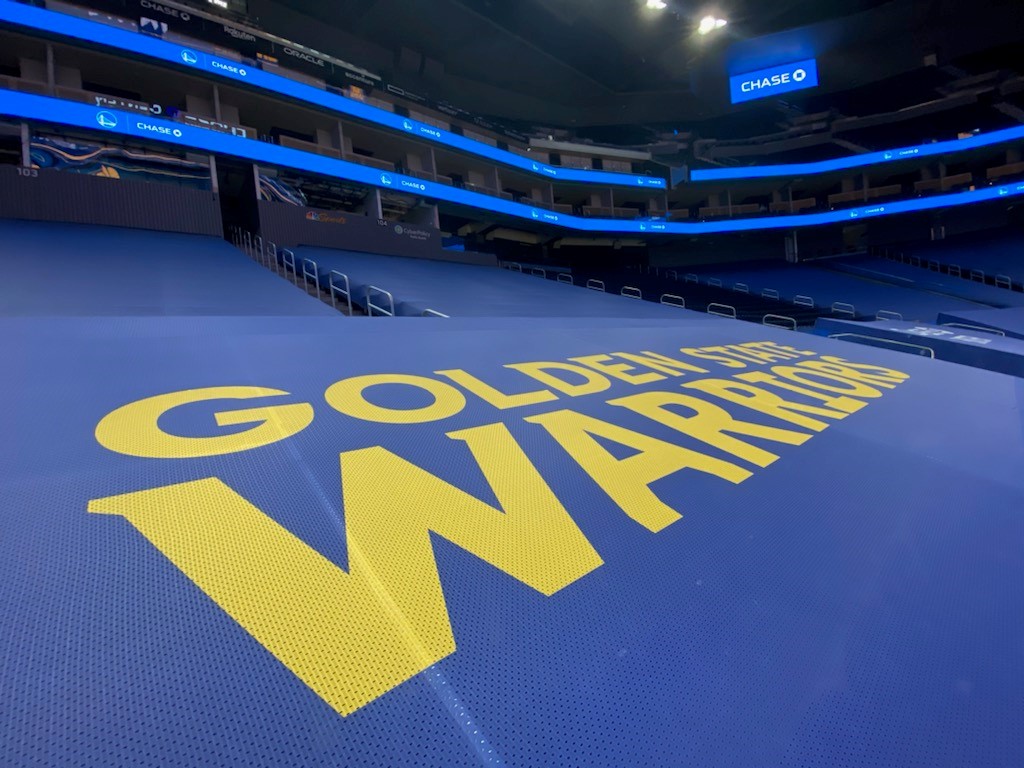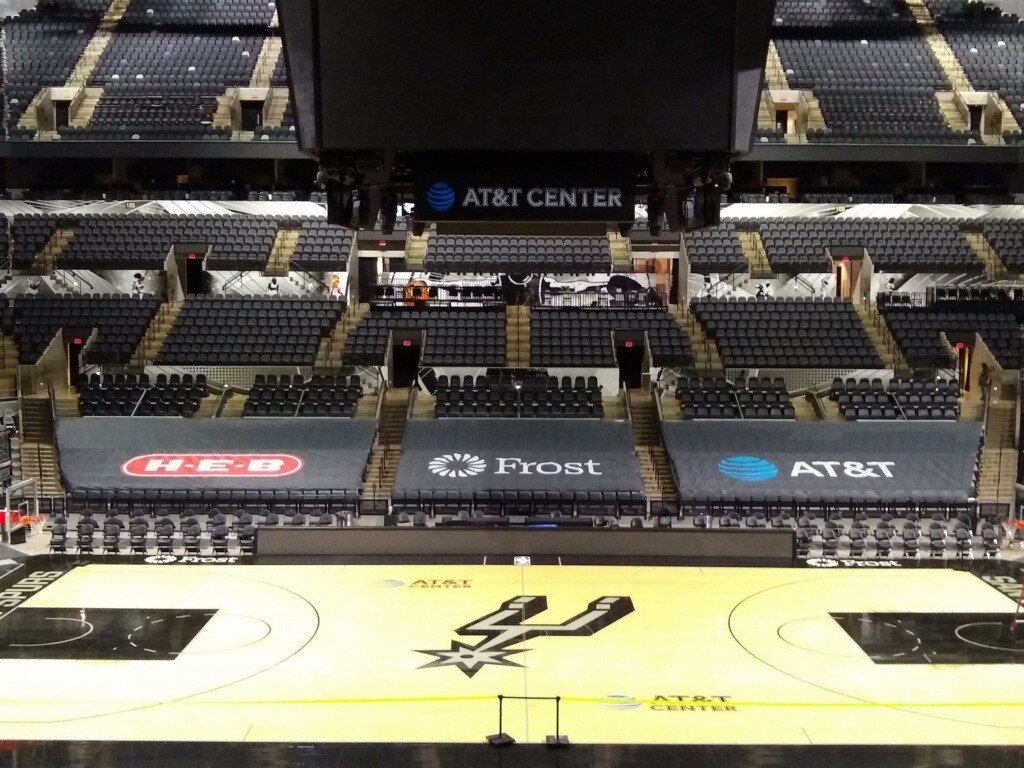 CUSTOM SEAT COVERS FOR SPORTS ARENAS AND STADIUMS
Using custom-fabricated seat covers, teams can showcase a variety of graphics. From stylized brand logos to large sponsorship banners, the possibilities are endless. And with these seats already sitting empty, there is increased pressure to offset lost ticket sales and subsidize other revenue streams.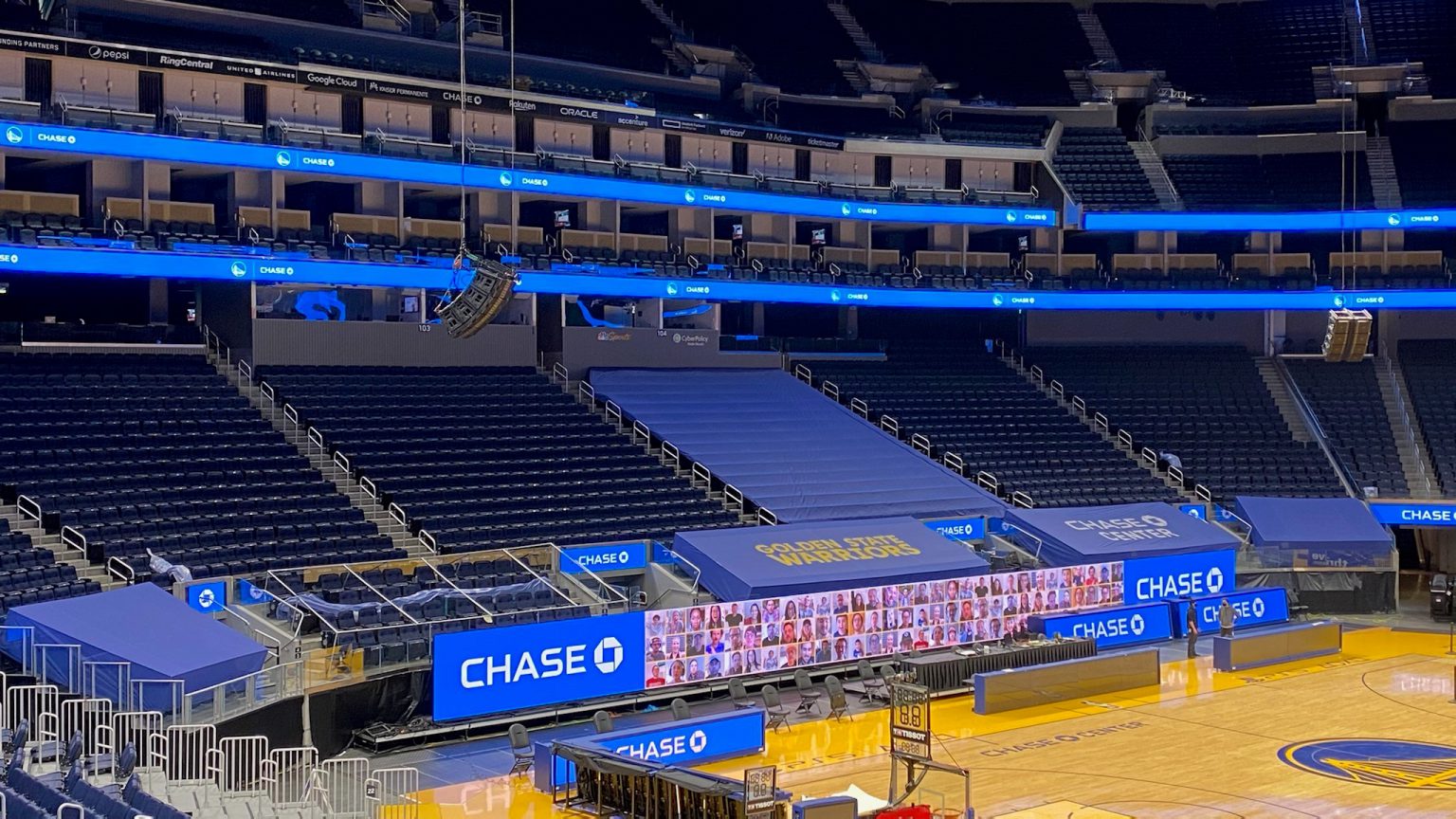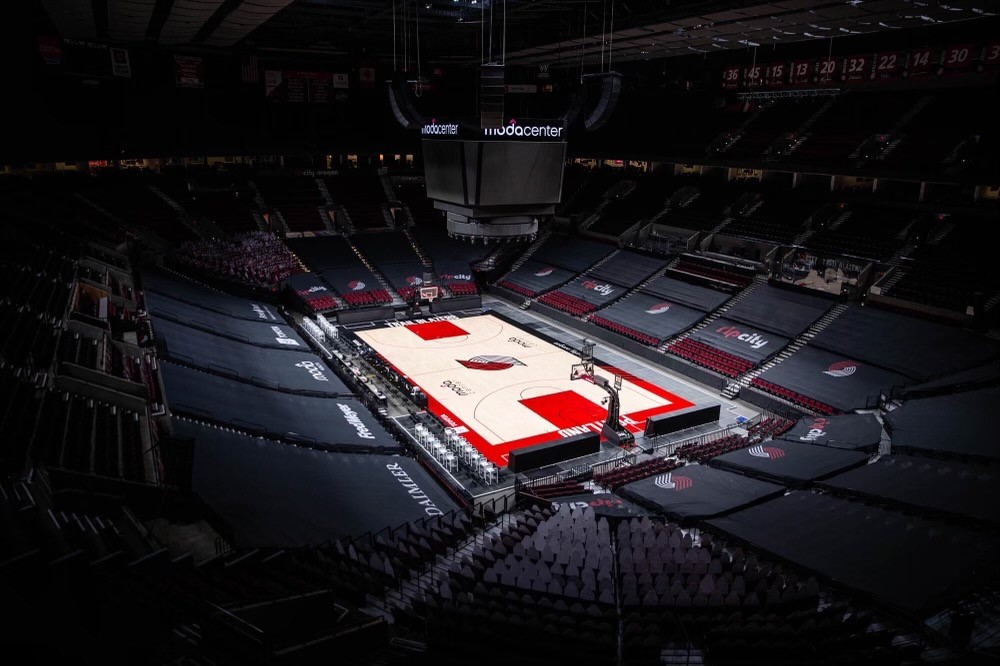 ABOUT A3 VISUAL SEAT COVERS
Quality seat cover installations are challenging, even for accomplished grand format print production companies. However, our team of expert engineers, fabricators and custom installers have been successfully furnishing arenas & stadiums around the country with superior seat covers for decades. Which is why the NBA league office recommended their teams contact A3 Visual, once they realized quality seat covers would be needed for their venues.
From custom-fabricated metal frames for heightened TV-visibility, to tight-fitting seat top installations, along with double-sided print for easy transitions in multiple-team venues, our experts consult with the client to ensure their aesthetic and functional needs are achieved.
We offer a variety of materials for printed seat covers, including fabric, mesh & vinyl. However, under the bright lights of the NBA's big city venues, we used our high-end fabric material to ensure clean, professional, and consistent quality across all installations.