With world-class infrastructure and tourism, both Los Angeles and San Francisco offer some of the best venues when it comes to international sports. And with a deep love for the game of soccer, it's no surprise that both cities are in competition to host FIFA's 2026 World Cup.
Late last month, the Los Angeles World Cup Host Committee welcomed FIFA delegates for an official on-site visit, showcasing the best Southern California had to offer. The committee toured several potential venues for the bid, including Rose Bowl Stadium and SoFi Stadium as well as a number of other properties that would serve as training centers and fan headquarters.
Our team worked closely with both the Rose Bowl Stadium in Pasadena, as well as San Francisco's Levi's Stadium, to help present each venue for FIFA's consideration. Here are some highlights from our recent activations.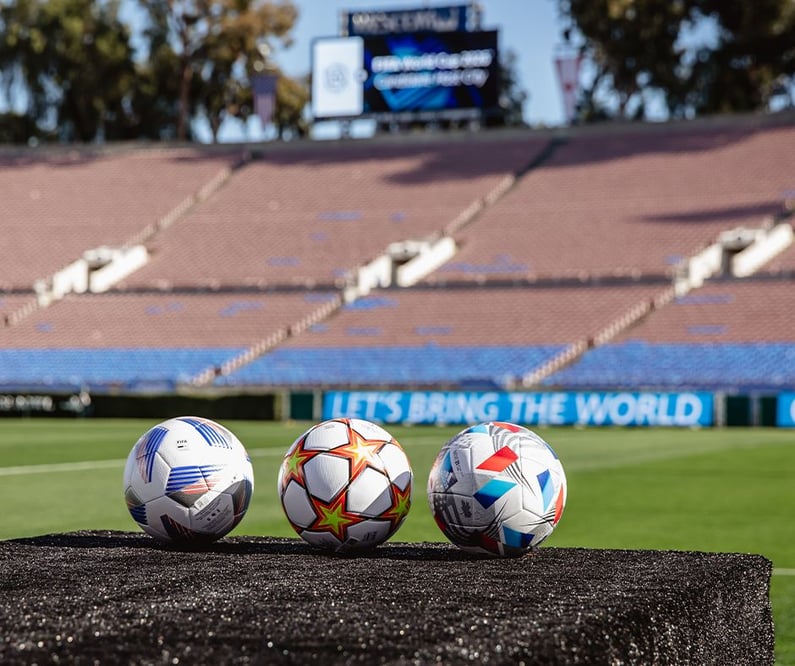 LOOKING AHEAD TO FIFA'S 2026 WORLD CUP
For the first time ever, three separate countries have been selected to co-host a FIFA World Cup, including Canada, Mexico, and the US. The upcoming tournament also marks the first time in over 30 years that the event is set to make its return to North America.
The economic and cultural impact of hosting any number of FIFA's international games is significant. With fans pouring in from all over the world, it is an incredible (and rare) opportunity for cities all across the country. And with over 15 host cities proposed in the US alone, the competition has never been higher.
"We are happy to have welcomed the FIFA delegation to Los Angeles this weekend," said LA Galaxy President Chris Klein. "During this visit, we had the opportunity to showcase Los Angeles' resources and infrastructure as we believe the city will make a perfect location for the most celebrated tournament in the world. LA is the world's city and we're ready to bring the World Cup to Los Angeles in 2026."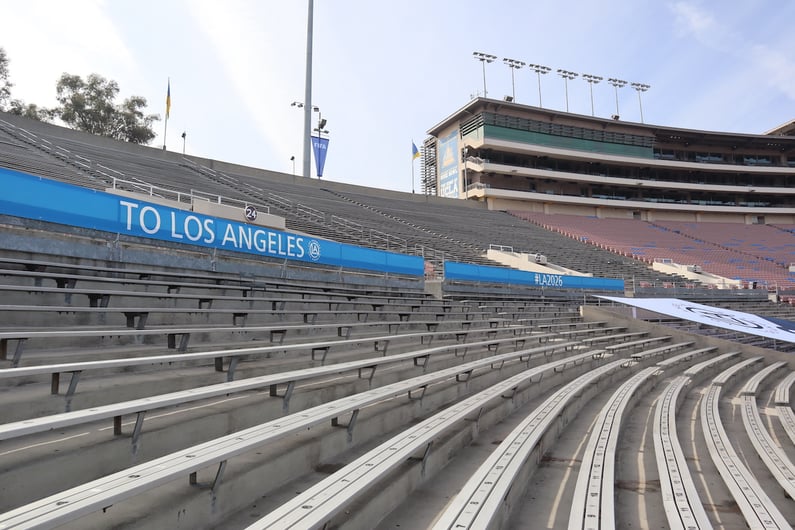 FIFA'S RED CARPET WELCOME FOR #LA2026
Not only has the Rose Bowl been host to some of the most iconic sports teams in the world, it has also served as a major hub for events and tournaments across Southern California—including past World Cup competitions.
In preparation for FIFA's arrival, we worked closely with the Los Angeles Committee to produce and install a number of print materials including entrance banners, stadium flags, field graphics, and more. From sponsorship flags to team locker rooms, we produced custom vinyl graphics designed to showcase the full scope of branding opportunities for FIFA's World Cup tournament celebrations.
These durable outdoor graphics are ideal for venues like the Rose Bowl, especially in the warm Southern California sun. Our in-house printing process ensures high-pigment graphics that remain bold and vibrant all tournament long.
A few hundred miles up the coast, our Northern California office was also busy working with Levi's Stadium to prepare for their own FIFA 2026 bid. Home to the San Francisco 49ers, the stadium can accommodate over 65,000 guests and regularly serves as an entertainment venue for a variety of world-class events. Our installations included a series of field graphics, tunnel decals, hotel signage, and more.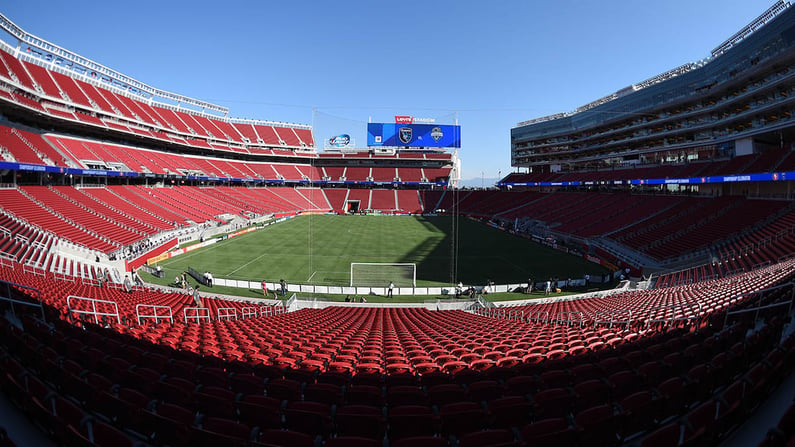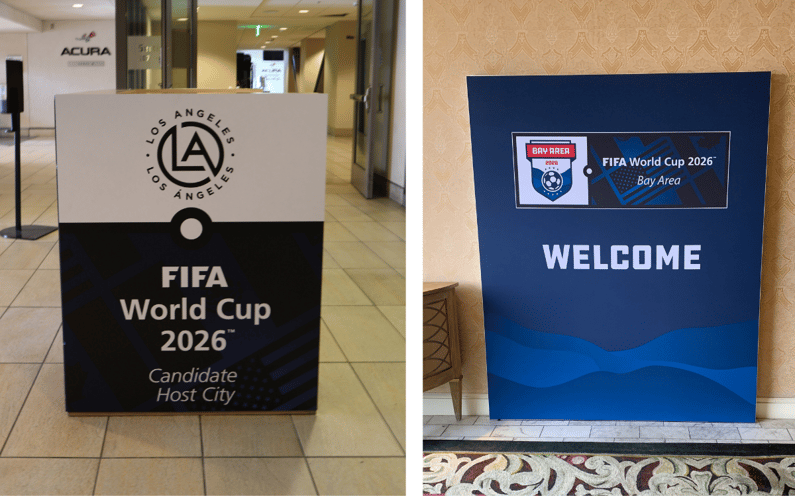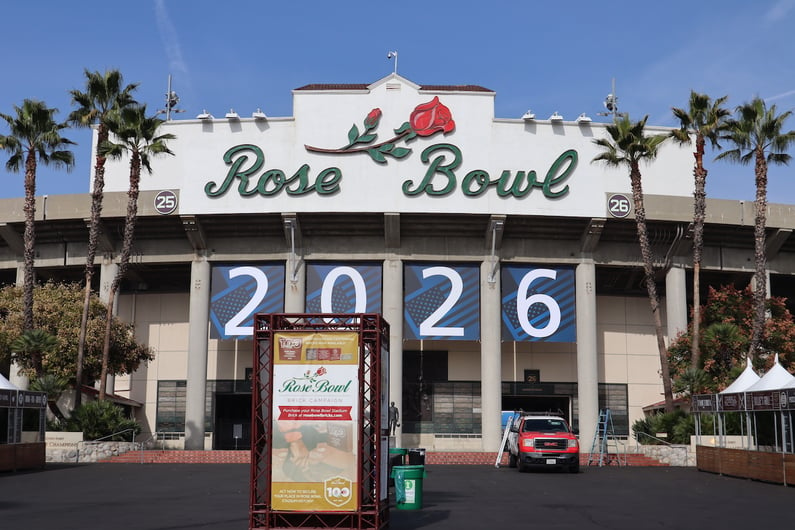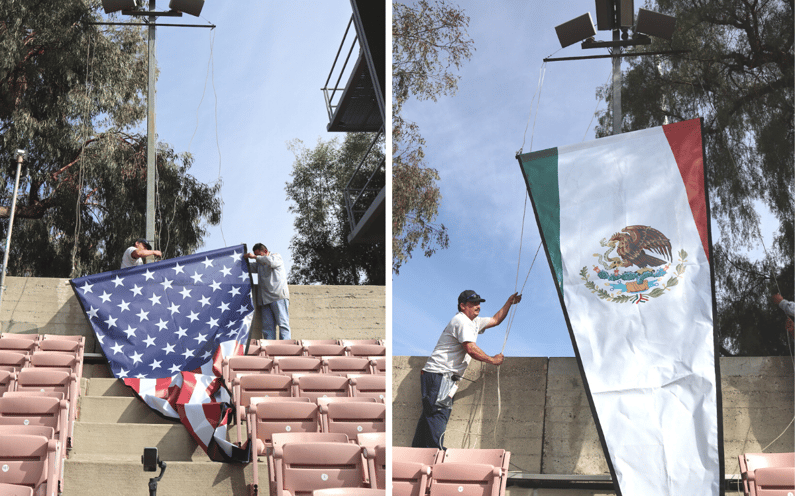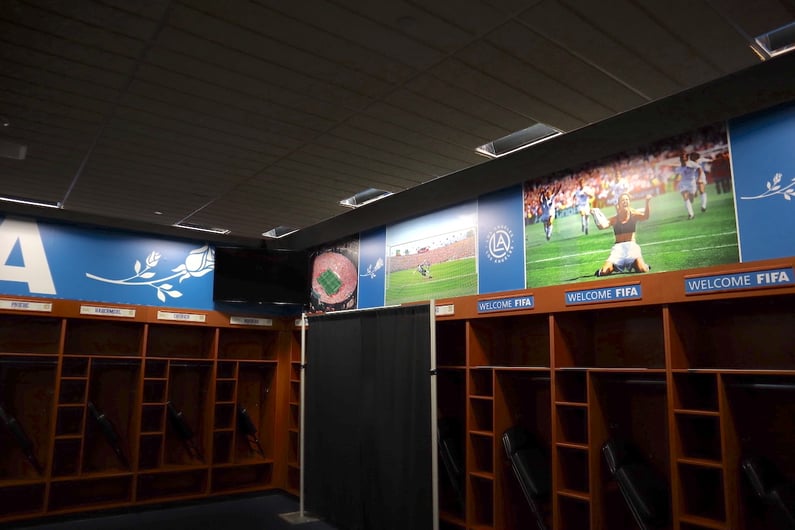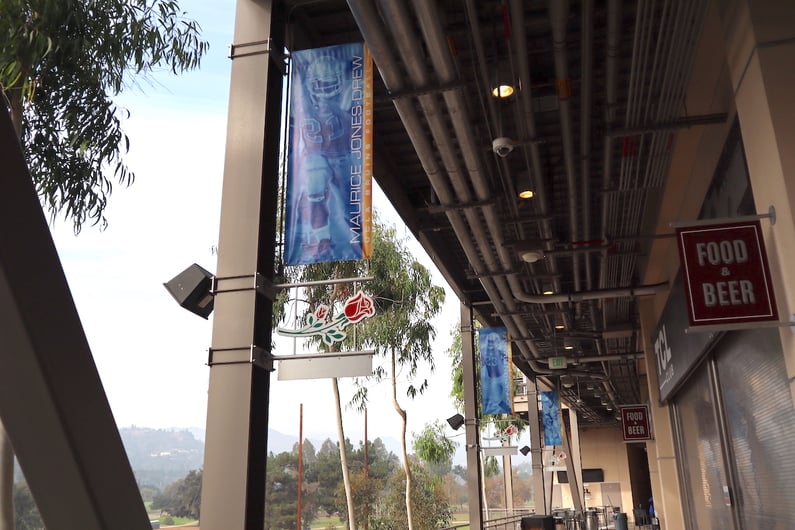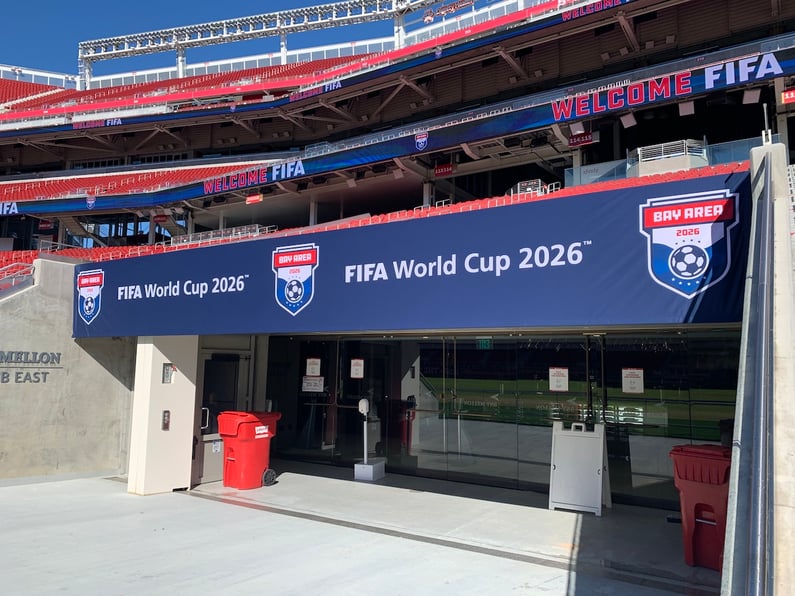 A3 VISUAL

HELPS WELCOME FIFA FOR THE 2026 WORLD CUP

We are excited to have partnered with both venues to help create the strongest impression possible for the FIFA delegation. And with the committee set to make its final city selections by mid-2022, initial site mapping and graphic design efforts will begin shortly after.

With our team's extensive background and expertise in sports graphics and international entertainment, we look forward to helping to dress these iconic cities for the 2026 games.