For sports fans all across the country, this summer is shaping up to be one like no other. Coronavirus brought serious change to the sports industry, most notably empty arenas and stadiums. Entire seasons were put on hold or canceled altogether. And with social distancing playing such an important role in slowing the spread of the virus, many sports complexes couldn't realistically welcome back their fans—at least not in person, that is.
HOW COVID-19 HAS CHANGED THE LIVE SPORTS EXPERIENCE
Ever since the onset of COVID-19, many teams and franchises have been searching for ways to keep fans as part of the experience. Even if large crowds and gatherings were prohibited, it was important to engage with their most passionate supporters. Many teams recognized that televised streaming and other remote viewing options were not enough to keep fans enthusiastic all season long.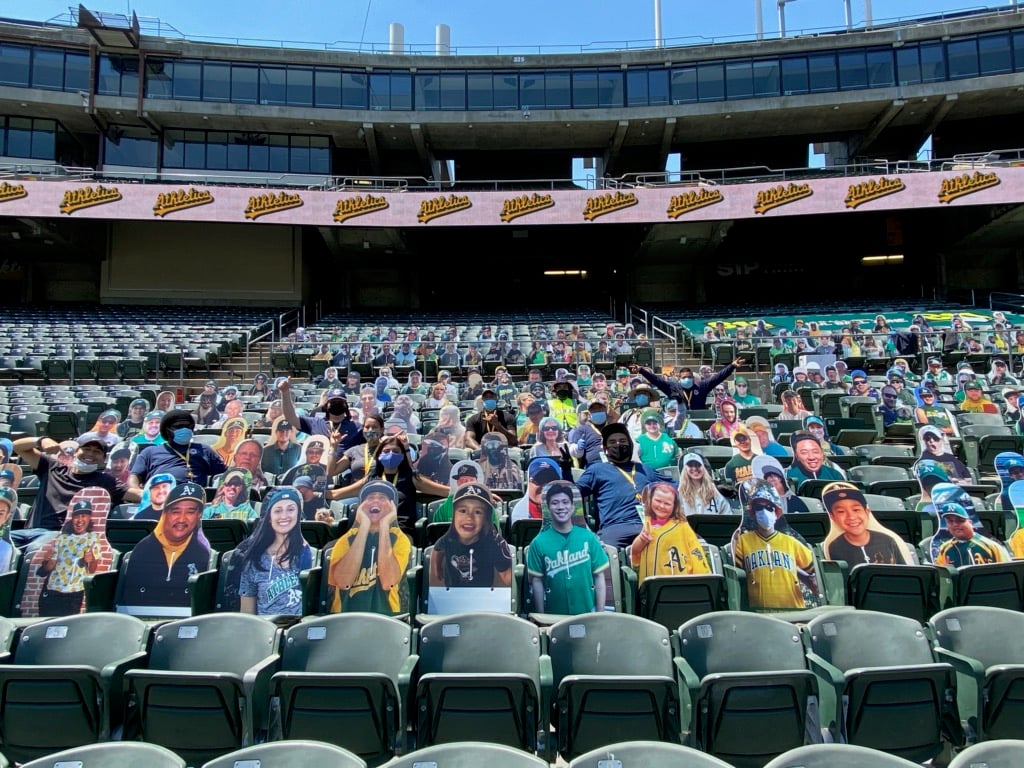 PLAYING SPORTS IN THE MIDST OF A PANDEMIC
July 23, 2020 marks the beginning of Major League Baseball's regular season. Originally scheduled for March 26, MLB's "Opening Day" signifies the start of the beloved and iconic American pastime. Even with the season's delay, professional baseball franchises like the Oakland A's and San Francisco Giants have found a way to still keep their fans front-and-center. No longer will they be playing to empty stadiums, but rather thousands of cardboard cutouts.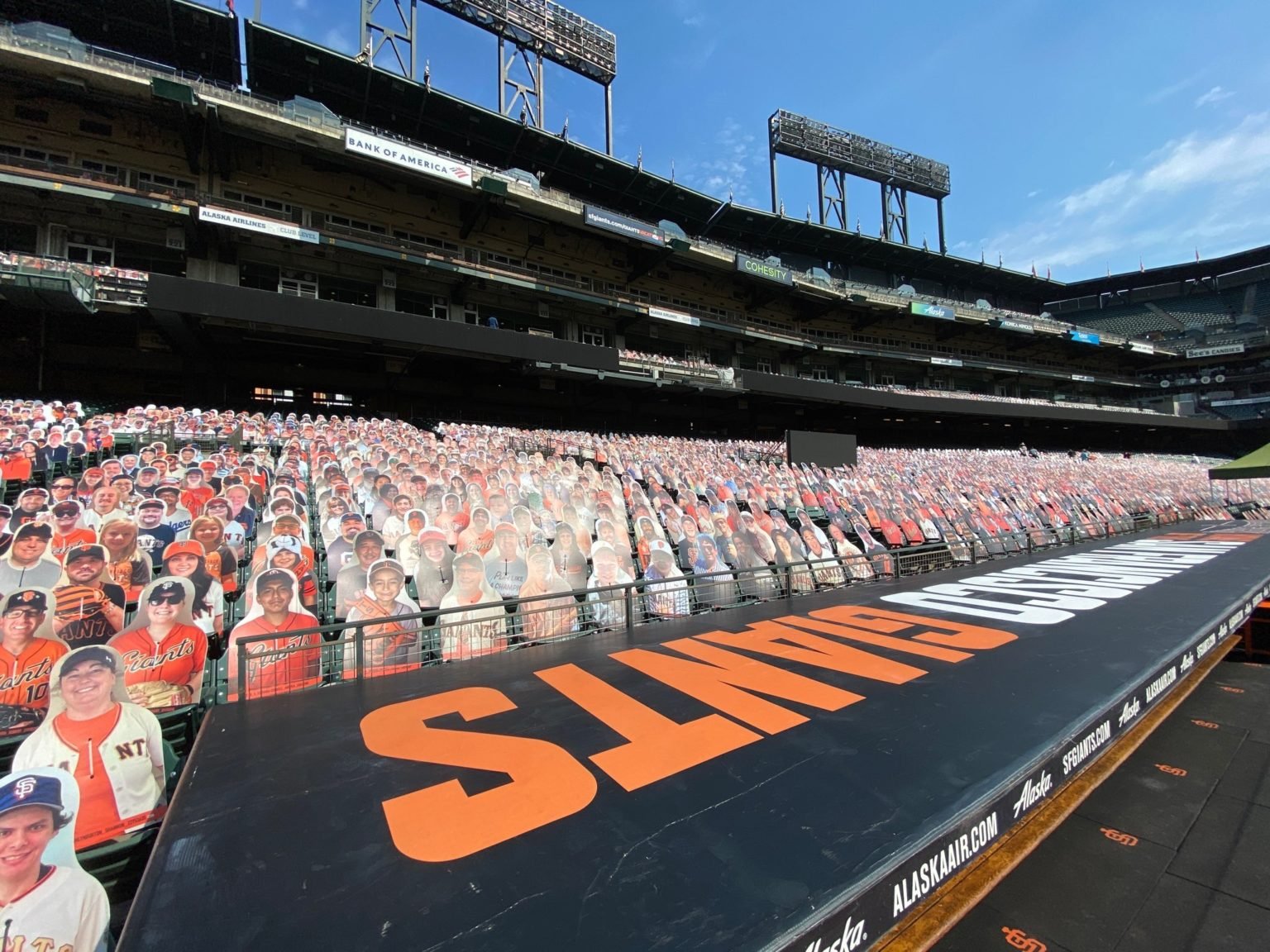 WHAT SPORTS FANS LOOK LIKE IN COVID-19
Printed and manufactured by AAA Flag & Banner, these fan cutouts are made of heavy, durable 6mm Coroplast. 100% customizable and still incredibly scalable, fans can easily upload photos of themselves in their favorite spirit gear, all through a single team portal. Designed for ultimate weatherability, these UV-resistant graphics will remain in the stands for the duration of the season.
Our team also installed foam blocks to help position each cutout at a slight angle in order to help offset any glare, both for players on the field or viewers at home. Graphics placed in the "foul ball zone" are subject to an occasional hit or two, in which case fans will receive the actual foul ball that hit their cutout during a game. After the season concludes, each fan will be mailed their cardboard replica.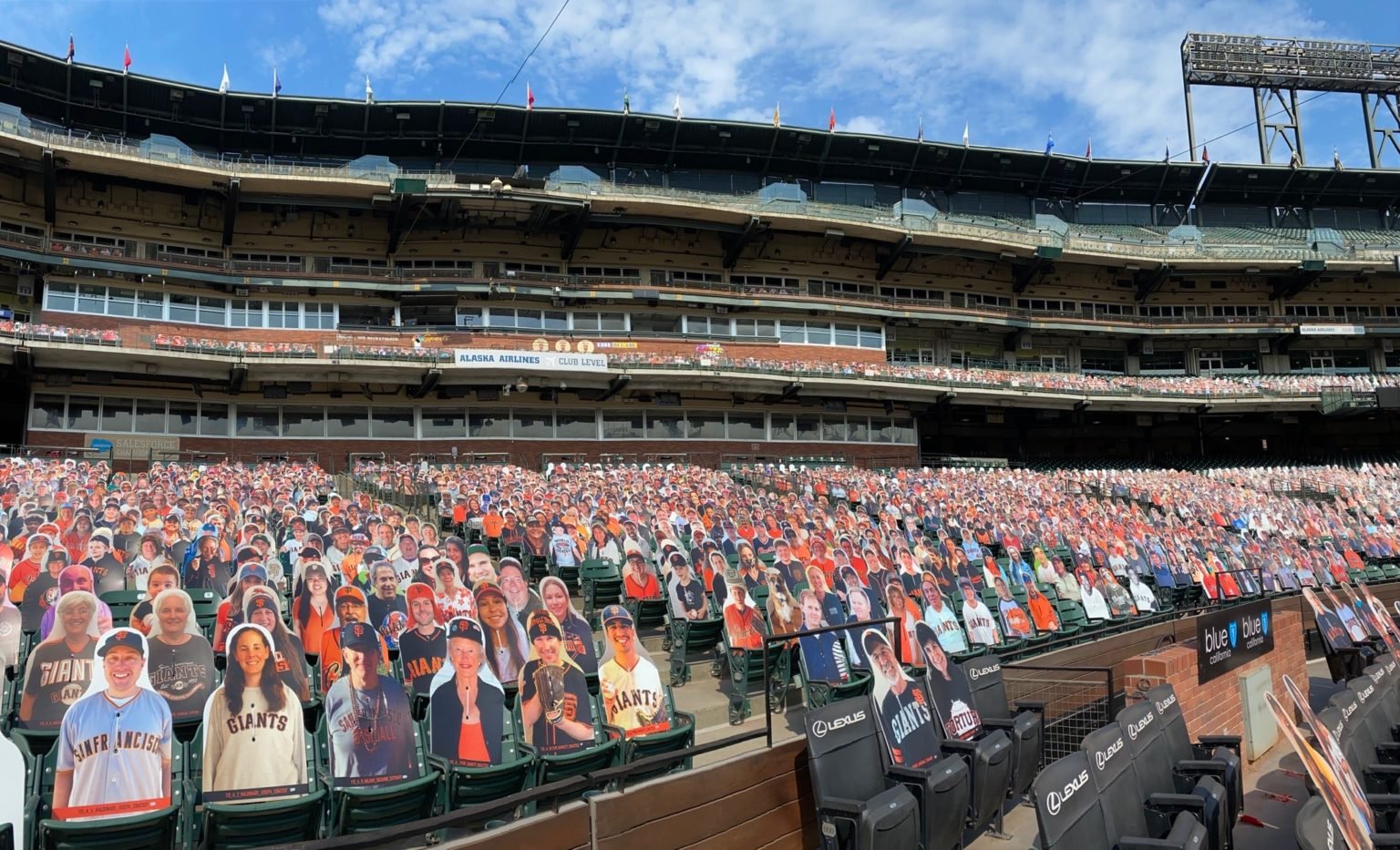 CUSTOM ONLINE ORDERING PORTALS
We've worked with a variety of professional and collegiate teams to design online portals for fans to place their cardboard cutout orders. Our internal software development team customizes each website to match the team's existing branding, making it a seamless and integrated experience for visitors. We recently completed a website for Inter Miami and the San Francisco 49ers as they launch their own cardboard cutout programs.
Interested in learning more about how AAA Flag & Banner can work with your franchise? Request a quote today.