With convention centers and trade show halls starting to see a return to regularly scheduled events, many professional organizations are finding ways to bring their best and brightest together again.
We recently completed a comprehensive installation for SDPA's 2021 Fall Conference. Hosted at the InterContinental Hotel in Downtown Los Angeles, this hybrid multi-day event featured speakers and panelists, networking opportunities, and other professional opportunities for the industry's top specialists to share their knowledge and expertise. Here's a closer look at our work for SDPA2021.
SOCIETY OF DERMATOLOGY PHYSICIAN ASSISTANTS (SDPA) 19TH ANNUAL FALL DERMATOLOGY CONFERENCE
Spanning November 4th to November 7th, the Society of Dermatology Physician Assistants (SDPA) hosted its 19th Annual Fall Dermatology Conference in Downtown Los Angeles. This year marked the organization's second hybrid conference and gave guests the opportunity to participate either in person, virtually, or on-demand following the event.
The conference's hybrid model was a direct response to SDPA attendees' feedback following the first semi-virtual conference in 2020—and it looks like the trend is here to stay. Guests appreciated the flexibility to attend from wherever and whenever, allowing them to get the most out of their SDPA2021 experience.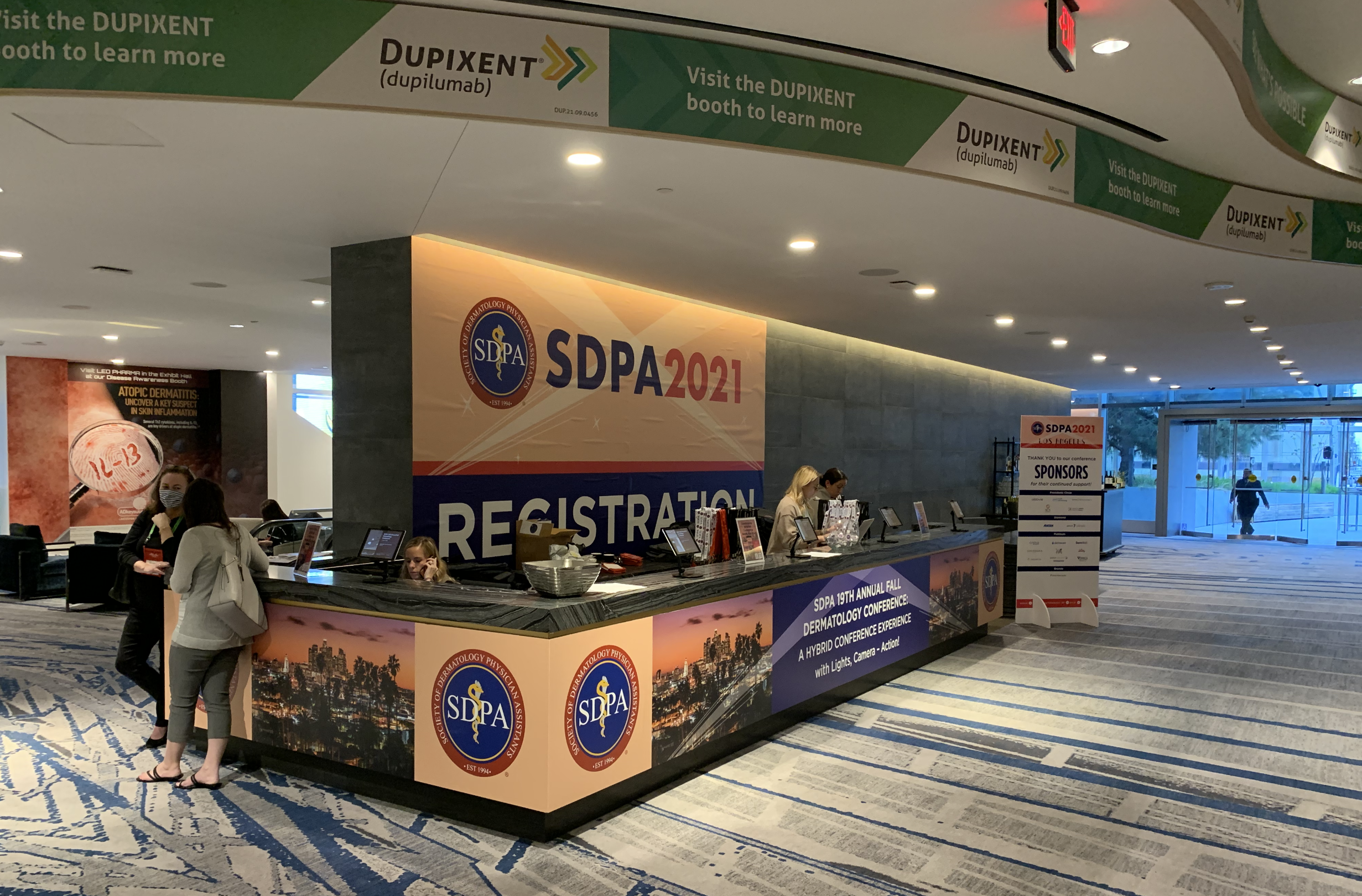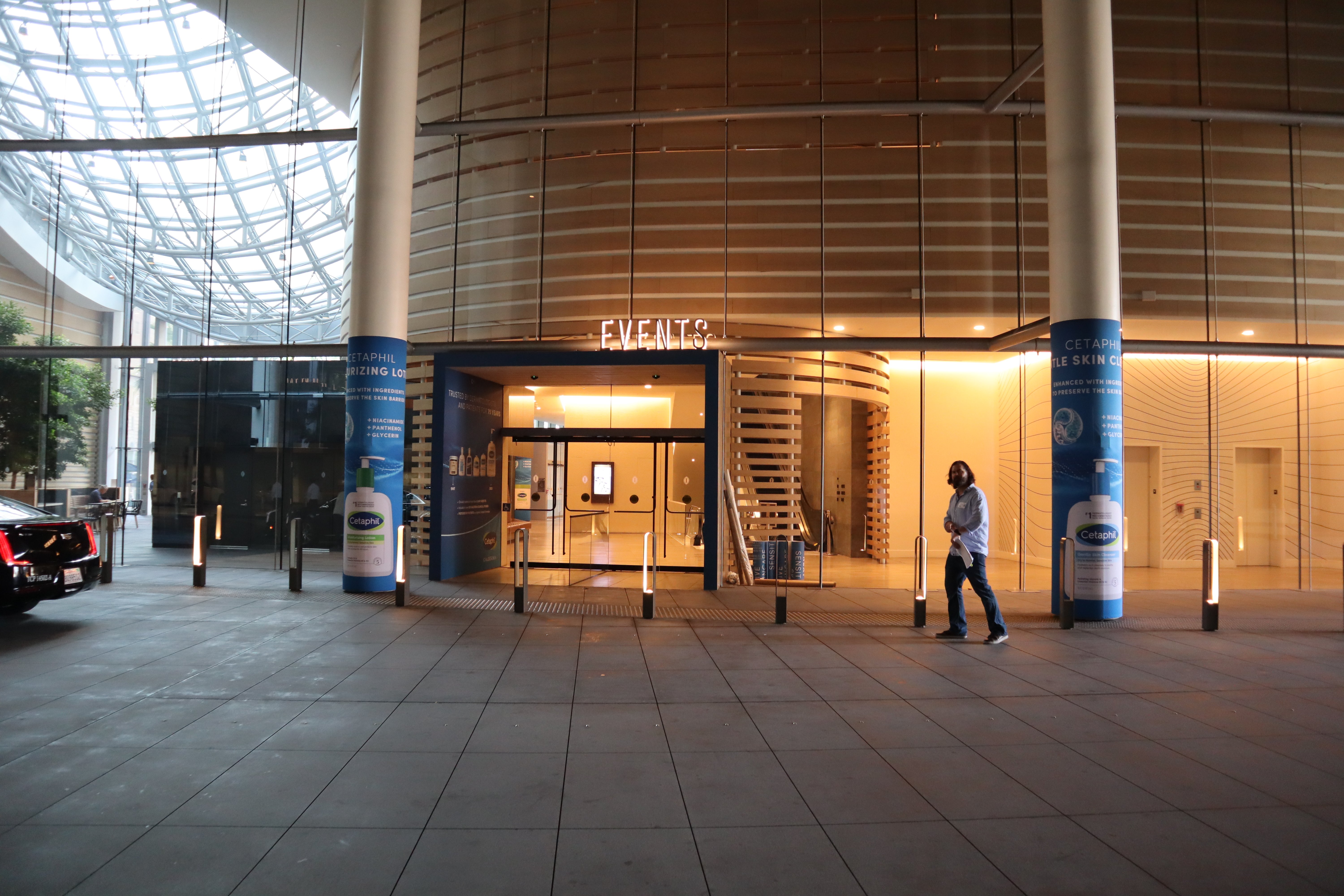 A3 VISUAL INSTALLATION AT INTERCONTINENTAL LOS ANGELES DOWNTOWN
Over the past 18 months, our team at A3 Visual has had the privilege to work with dozens of companies and organizations to bring their virtual and hybrid events to life. These events present a unique set of challenges—and opportunities—compared to their in-person counterparts.
It's incredibly important that brands create an equally valuable and enjoyable experience for those attendees who are tuning in from all around the country (or in some cases, the world). Especially for conferences that last multiple days, it can be easy to experience streaming fatigue and become disengaged from the material and content being shared at the event.
With this in mind, we worked closely with SDPA to help provide a compelling visual experience for both in-person and virtual guests. Specifically for those physically attending the event in Downtown LA, we produced a number of striking graphics that were installed both inside and outside the InterContinental Hotel. From elevator and wall decals to registration booths, sponsorship graphics, column wraps, and more, we helped create a sense of cohesion and community for all those attending the event.
Especially for high-turnover event venues like hotels, it's important that these graphics can be quickly and easily removed without issue within the facility. Our expertly-trained team ensures a seamless installation process for both temporary and permanent signage solutions. From metal to wood, drywall, glass, and a number of other commercial-grade materials, we ensure a quality install from start to finish.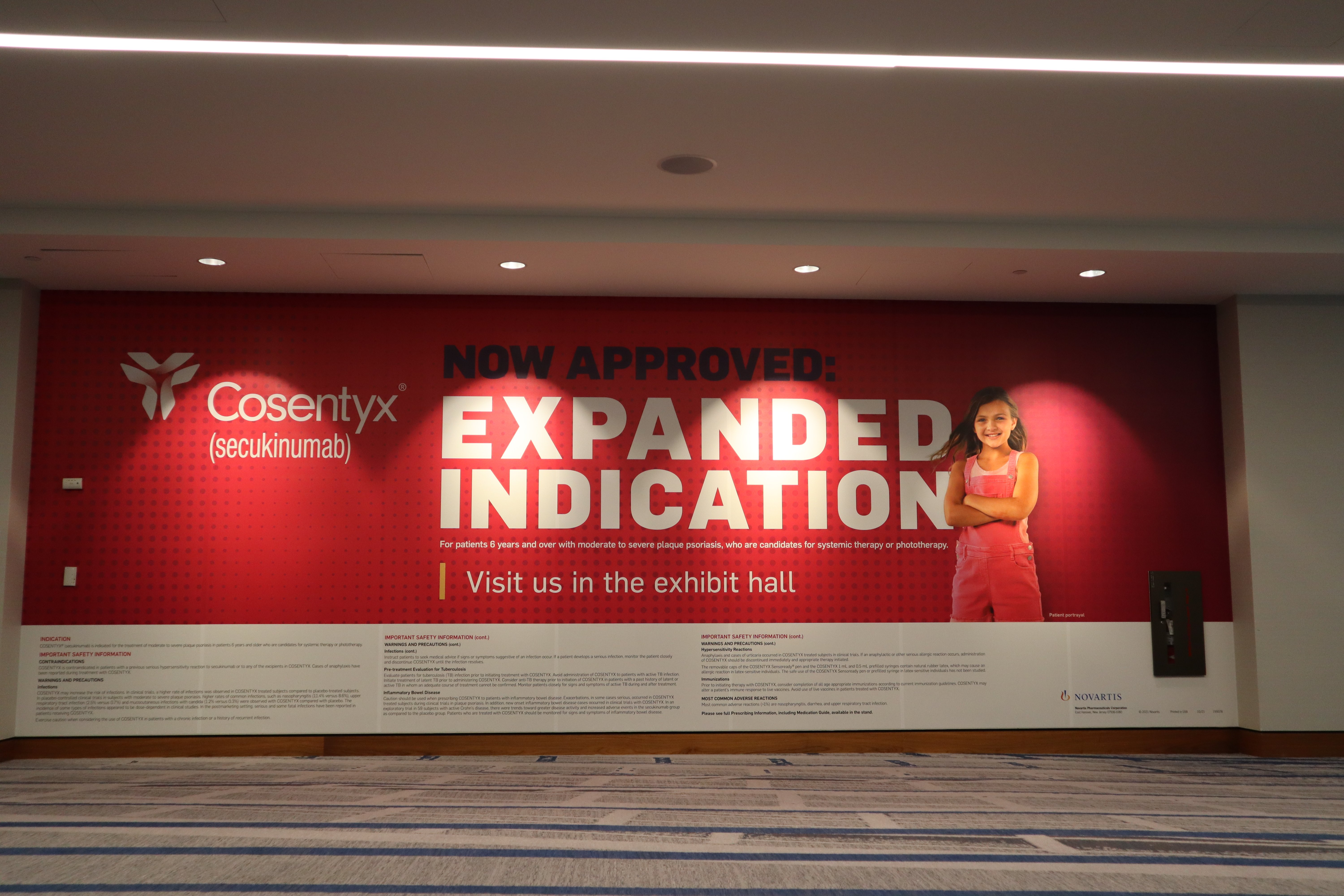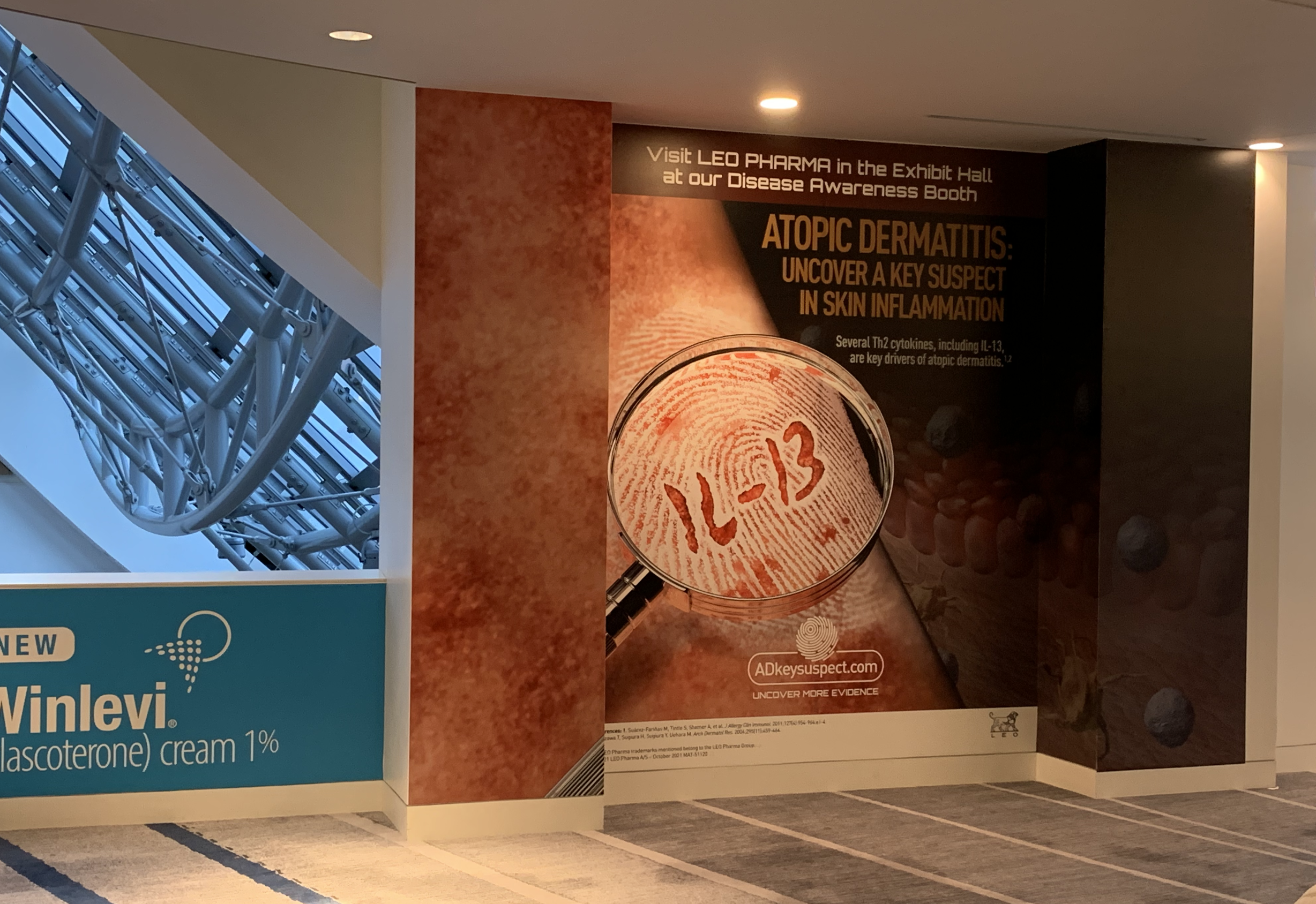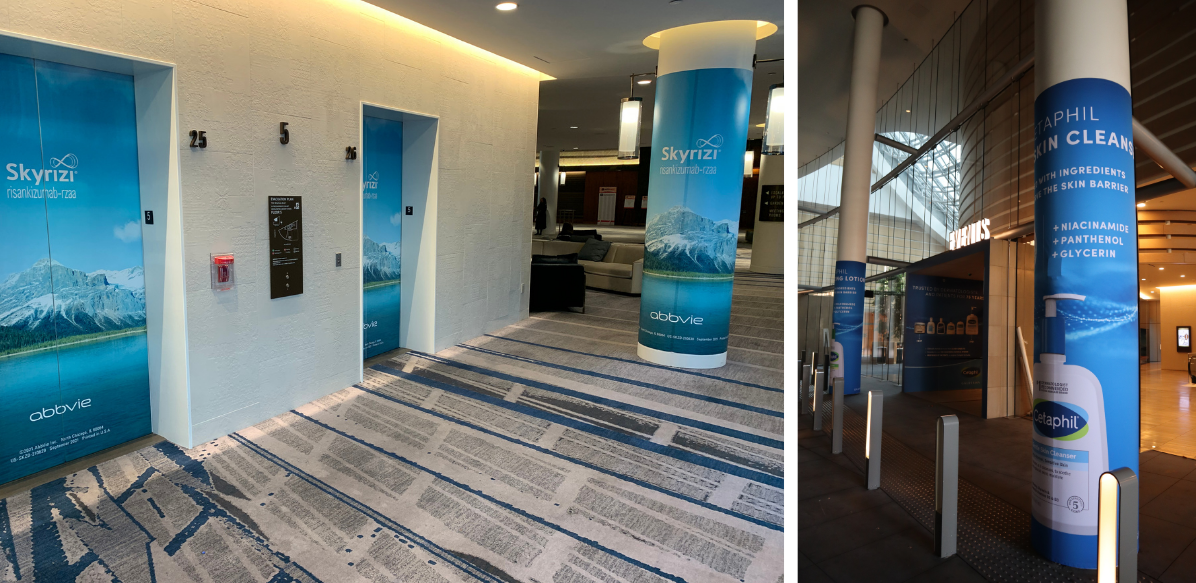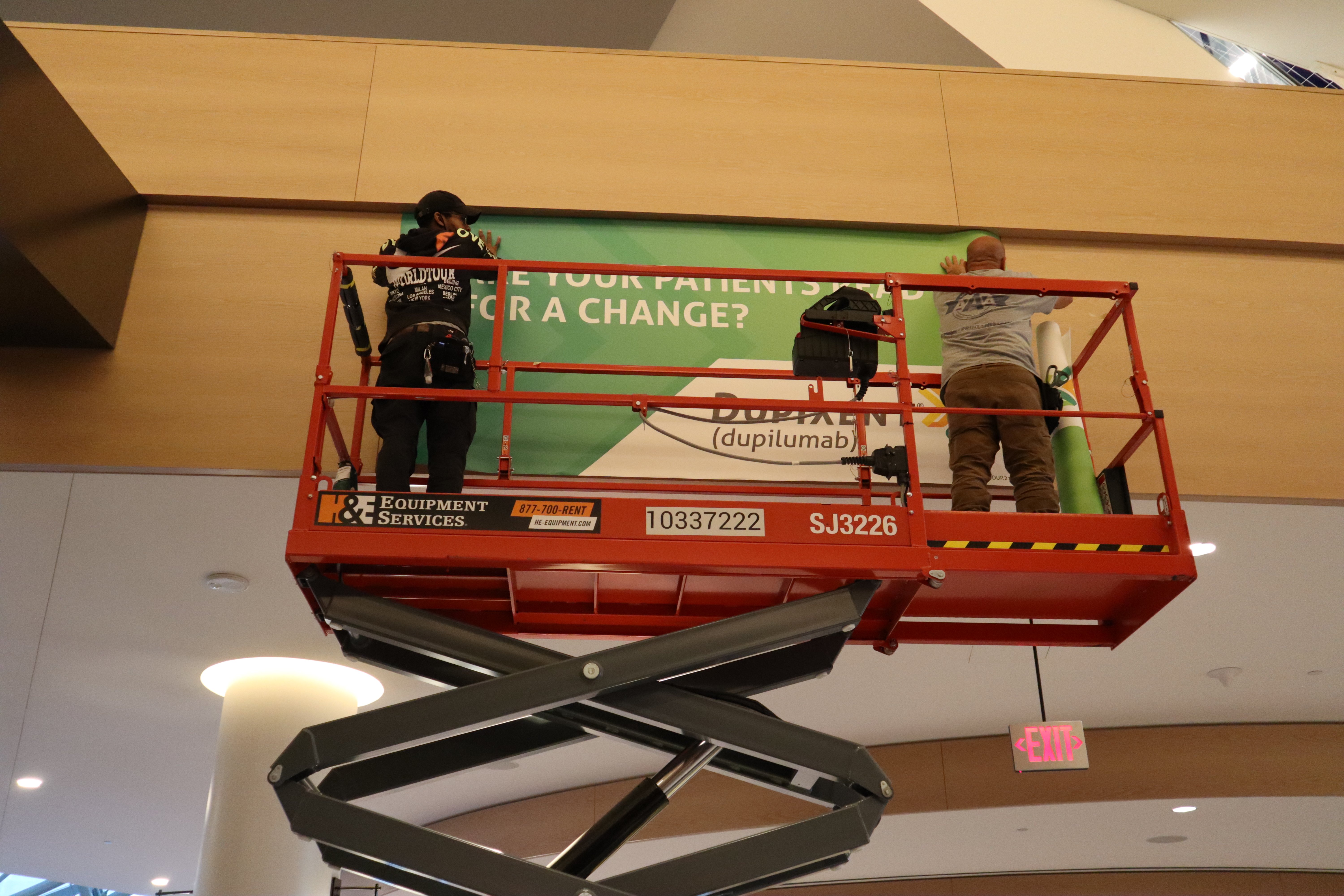 THE FUTURE OF CORPORATE CONFERENCES IN 2022 AND BEYOND
We are fortunate to work with clients across a wide range of professional industries, and as a result we have seen a massive shift as businesses return to corporate conferences and events. With virtual and hybrid formats becoming increasingly more welcomed by attendees, organizations are able to bring people together in new and unique ways that were never seen prior to the pandemic. As 2022 is fast approaching, we are looking forward to seeing what trends continue to shape the future of corporate events and conferences.
View more of our work at a3visual.com.