Corporate events and tradeshows are an integral part of global business and in an increasingly connected world, these conferences have helped bring together the best and brightest across a wide range of industries. From continuing education opportunities to networking, collaboration, and deal-making, these events are what move businesses forward.
We recently worked with the Journal of Commerce to produce a series of print and decal materials for the company's TPM 2022 Long Beach Conference. Utilizing floor graphics, mesh banners, stair decals, wayfinding signs, and more, this comprehensive activation spanned throughout the Long Beach Convention Center as well as the city's Hyatt and Renaissance Hotels.
All photos courtesy of Caught in the Moment Photography
ABOUT THE TPM 2022 LONG BEACH CONFERENCE
Founded in 2001, TPM was developed by a team of journalists specializing in international transportation and logistics. Each year, the Journal of Commerce hosts its annual TPM conference to present the most pressing challenges affecting container shippers on a global scale.
Most of the event's attendees include senior- and executive-level professionals who participate in various negotiations and other networking opportunities within the industry. Representatives from a wide range of backgrounds attend the event, including shippers, carriers, technology providers, trucking operators, railroads, ports, and more.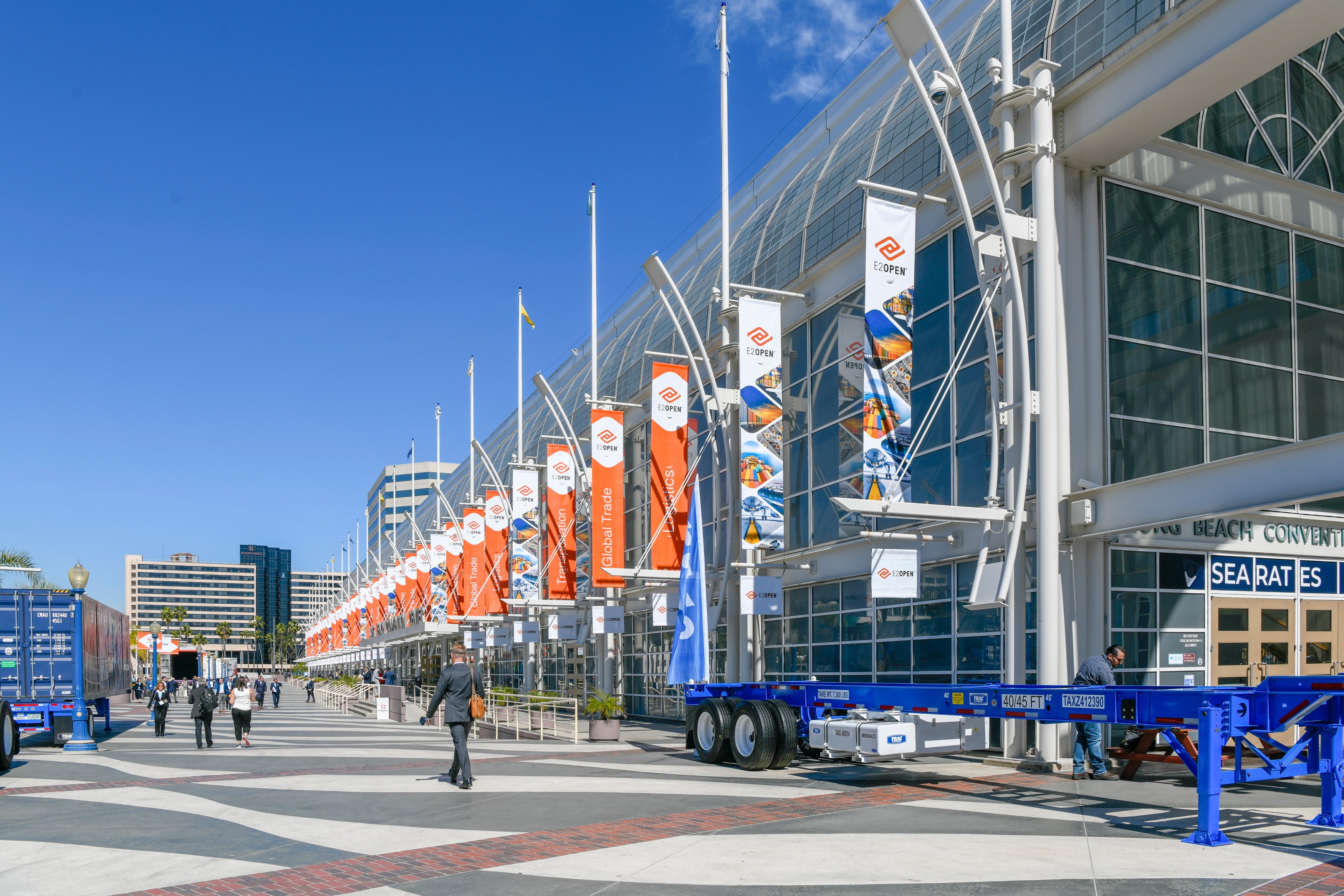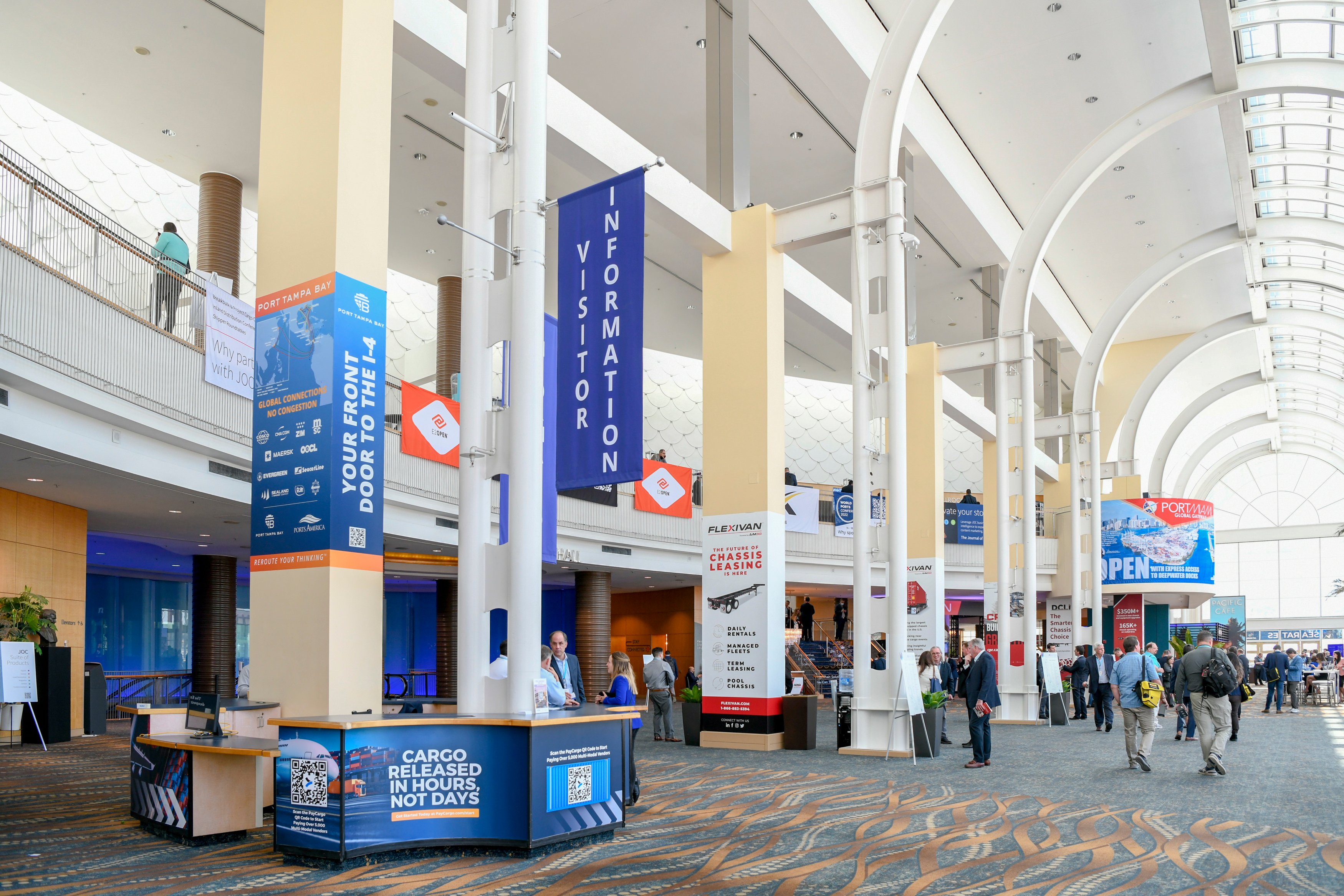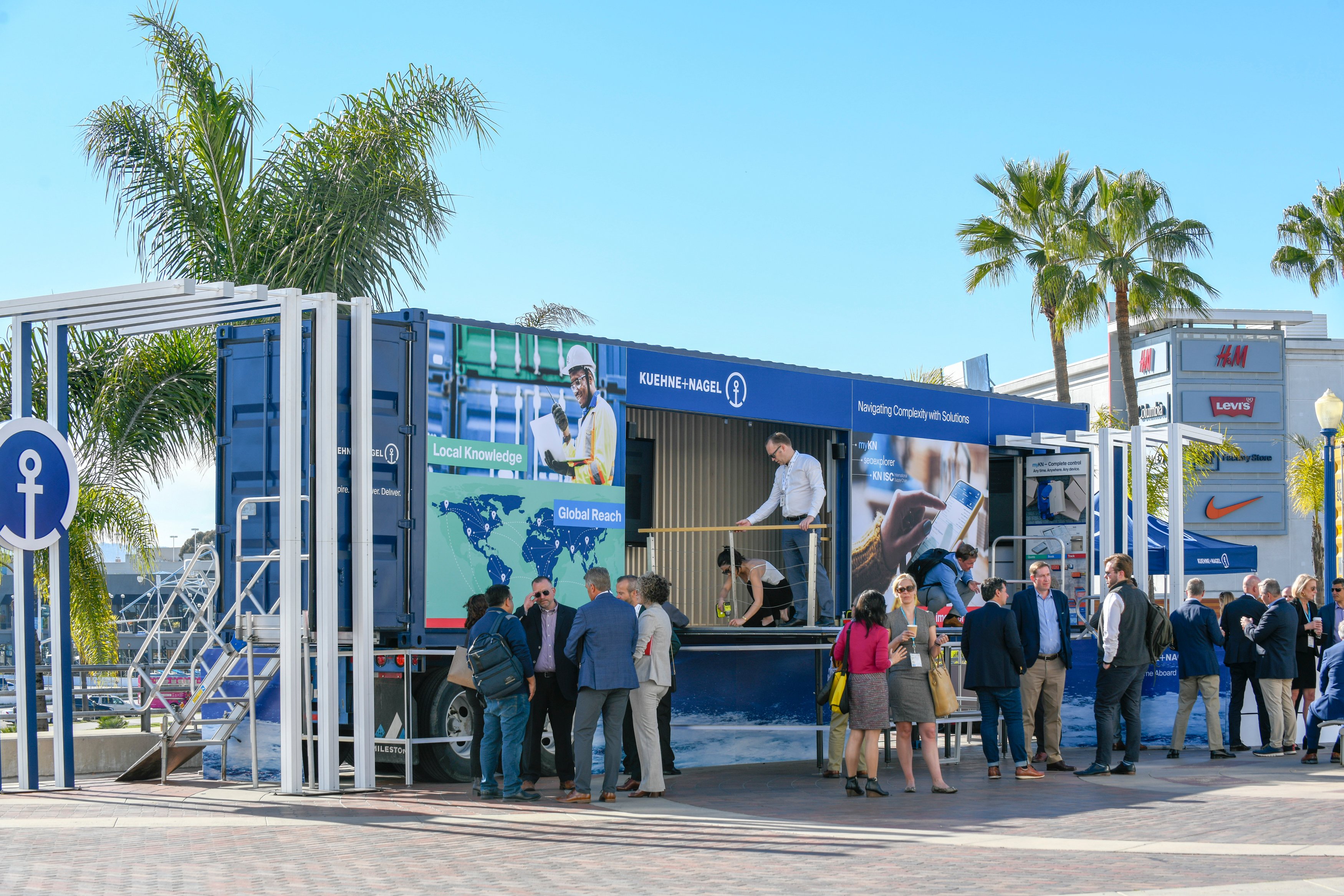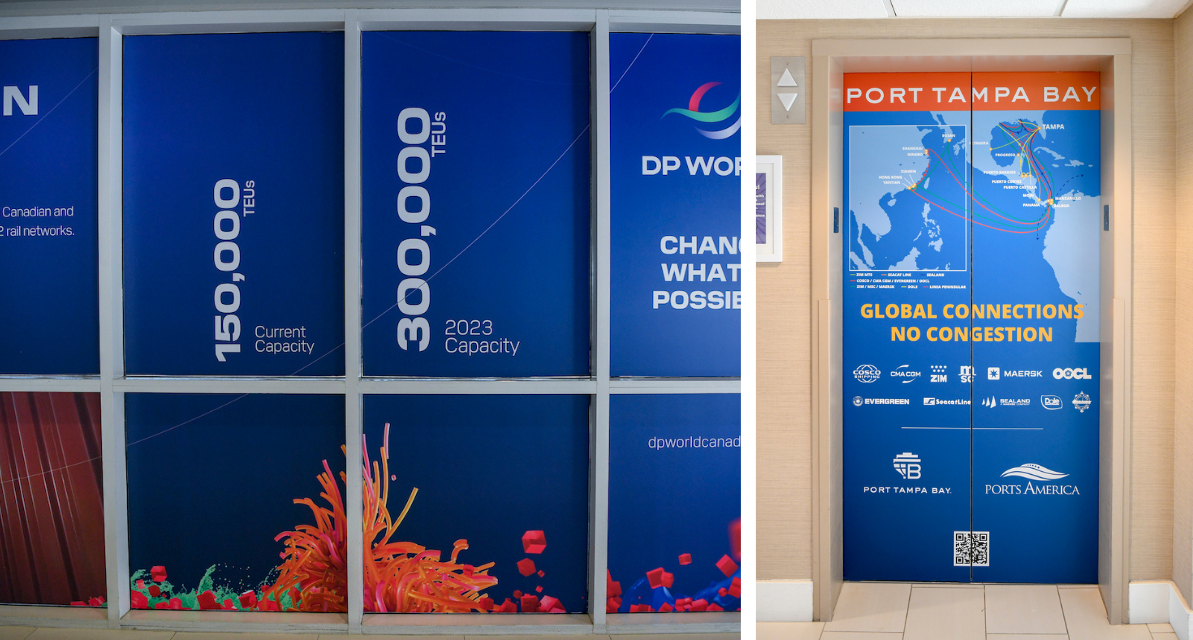 OUR ACTIVATION AT THE LONG BEACH CONVENTION CENTER
With more than 400,000 square feet of meeting and exhibit space, the Long Beach Convention Center is a professional hub for many events and conferences in Southern California. With guests oftentimes arriving from out of town, the surrounding hotels become key off-site locations for after-hours festivities and additional programming. In order to fully support TPM's international attendee list, we activated both the Hyatt and Renaissance Hotels for the event.
When guests arrived at the convention center, they were greeted by a series of window decals and promenade banners featuring key TPM sponsors and other event graphics. Outdoor decals were finished with a matte laminate to help reduce any glare while also remaining vibrant and easily legible. Additional banners were installed on the north and south entrances, each UV-printed on durable mesh fabric and attached using grommets. Spanning over 320" wide and 120" tall, these large graphics caught the eye of all guests entering the convention center. We also produced 3 removable entrance column decals that were trimmed to size. Each graphic covered over 150 square feet in total.
Inside the venue, we produced countless print and decal graphics to help ensure the event went smoothly. From bright and bold check-in kiosks to A-frame signs, these informational assets are a necessary component of any professional event—especially if some attendees are new to the venue. Additional print materials included escalator and bar decals, concession column wraps, custom-fabricated risers, removable wall graphics, and much more.
Back at the hotel, guests were greeted with check-in desk gator signs, thematic floor decals, and exterior window graphics. For those staying at the Hyatt Hotel, we provided additional signage throughout the restaurant, cafe, and ballrooms. These custom decals were printed on 4 oz white vinyl, designed to be easily removable while still effectively transforming the venue. At the Renaissance Hotel, we installed four custom elevator door decals and three individual registration graphics. Our team also wrapped various hotel columns with event signage and other promotional imagery.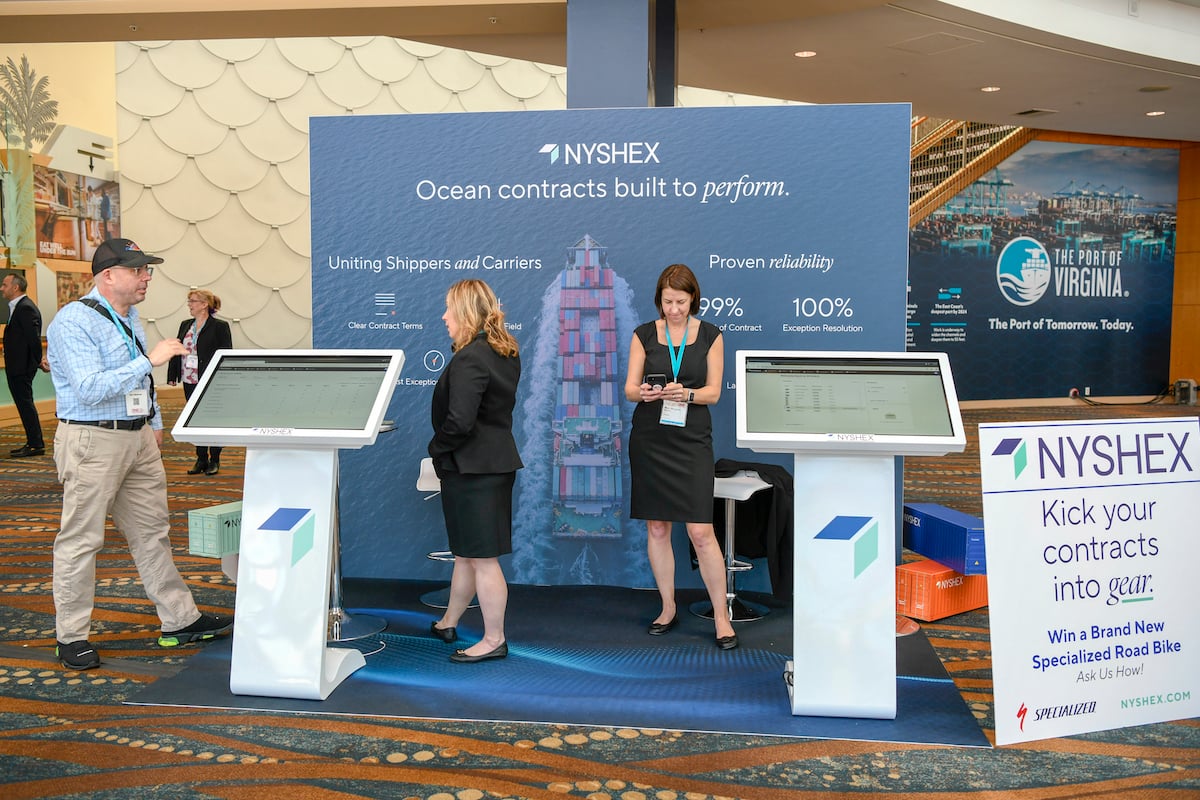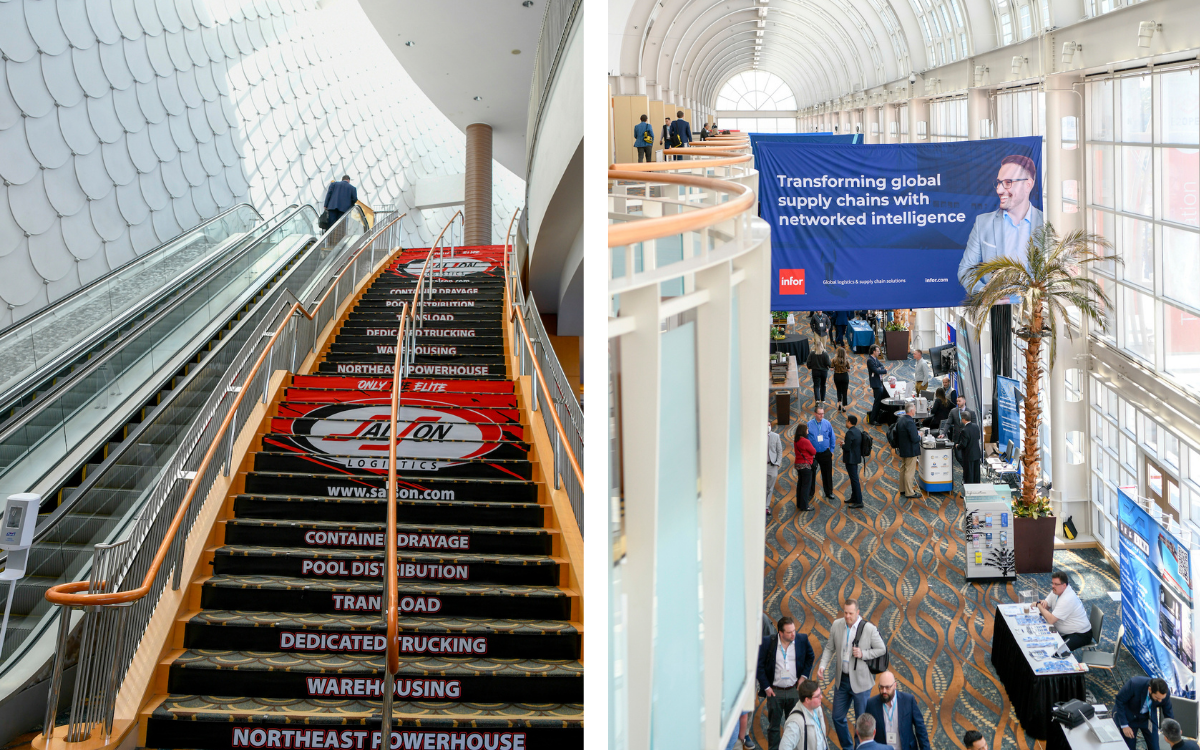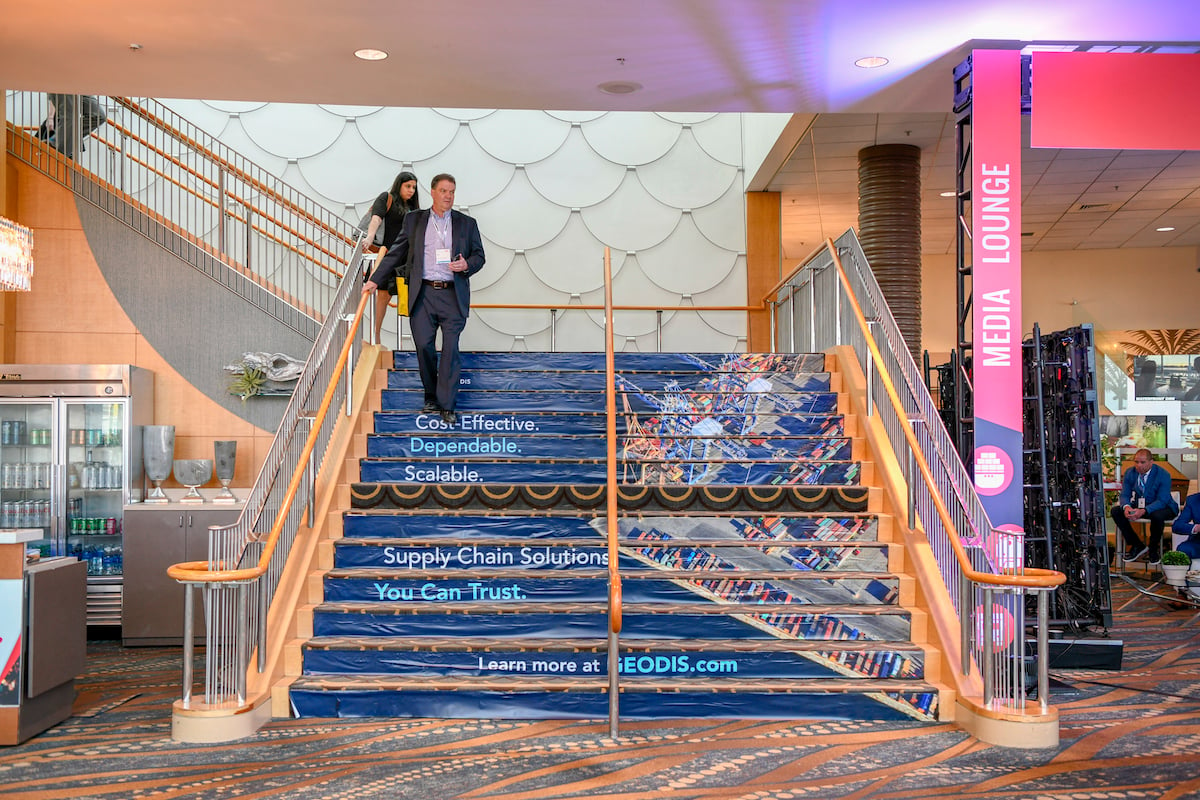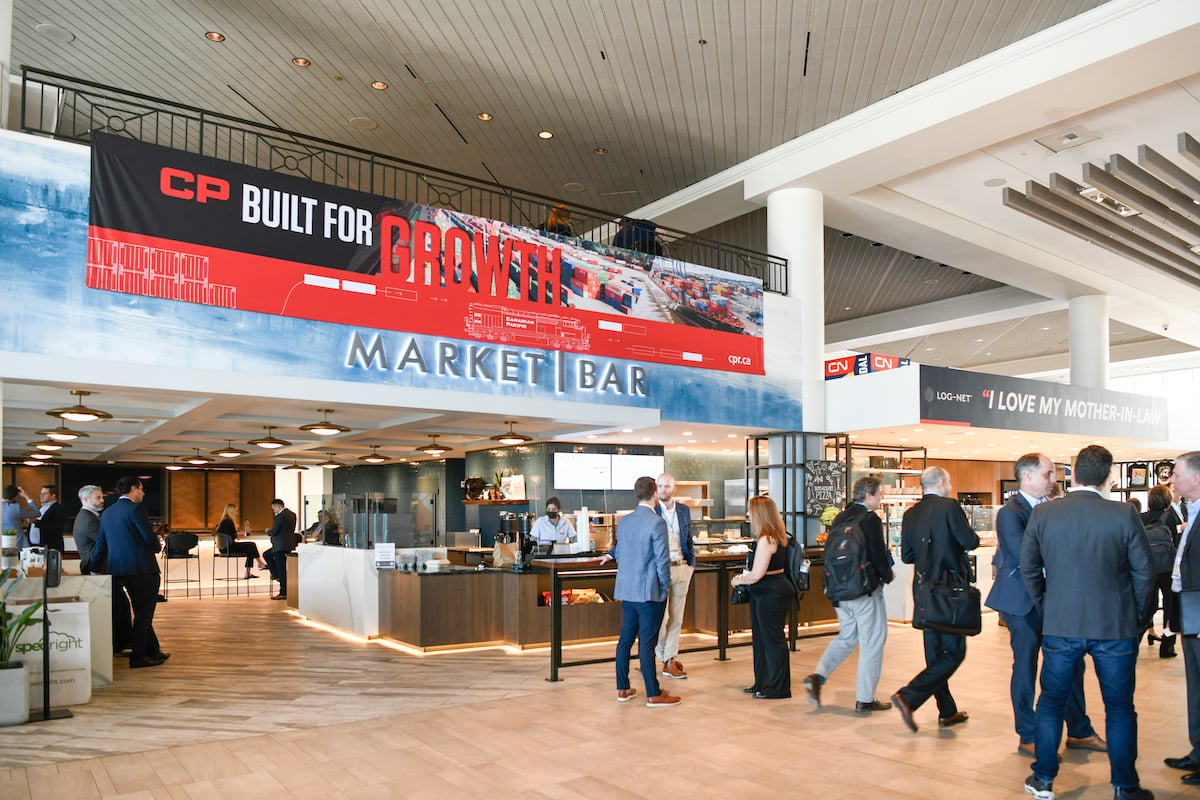 FULL-SCALE CONVENTION CENTER ACTIVATIONS BY

A3 VISUAL
Over the past five decades, our team at A3 Visual has worked with a long list of client partners to produce graphics and print materials for corporate conferences and events.
From trade shows to keynotes, product launches, company retreats, and more, we understand what it takes to transform larger-than-life venues. Our deep knowledge and expertise allow us to work efficiently in these kinds of settings. From installation to removal, our technically trained crews ensure a damage-free activation that will leave your guests feeling wowed.
View more examples of our work at a3visual.com and request a free quote today.