It's no secret that Los Angeles is known for its vibrant music and entertainment scene. And with countless venues hosting a wide variety of talent, there are many locations that have stood the test of time—including Southern California's iconic Kia Forum.
Over the years, our team at A3 Visual has produced a number of banners and special print materials for the Kia Forum's various shows. Most often, we manufacture and install the infamous three-panel arch graphics that hang prominently around the Kia Forum's perimeter. Here are some recent highlights from our work showcasing concerts for Dua Lipa, Bad Bunny, Mana, John Mayer, Harry Styles, the Eagles, Billie Eilish, and more.
WELCOMING TODAY'S TOP TALENT TO THE KIA FORUM
Serving a county of over ten million people, the Kia Forum is known as a regular entertainment venue for those in Los Angeles and across Southern California. And located just a few miles from Los Angeles International Airport (LAX), the stadium also welcomes fans and guests from around the globe.
With some of today's top talent and musical entertainers booked consistently throughout the year, the Kia Forum is a regular stop for big name artists. Pop singers and other mainstream talent often generate even more demand, which means it's not uncommon for the Kia Forum to be booked back-to-back nights or for multiple evenings in order to take advantage of full fan attendance.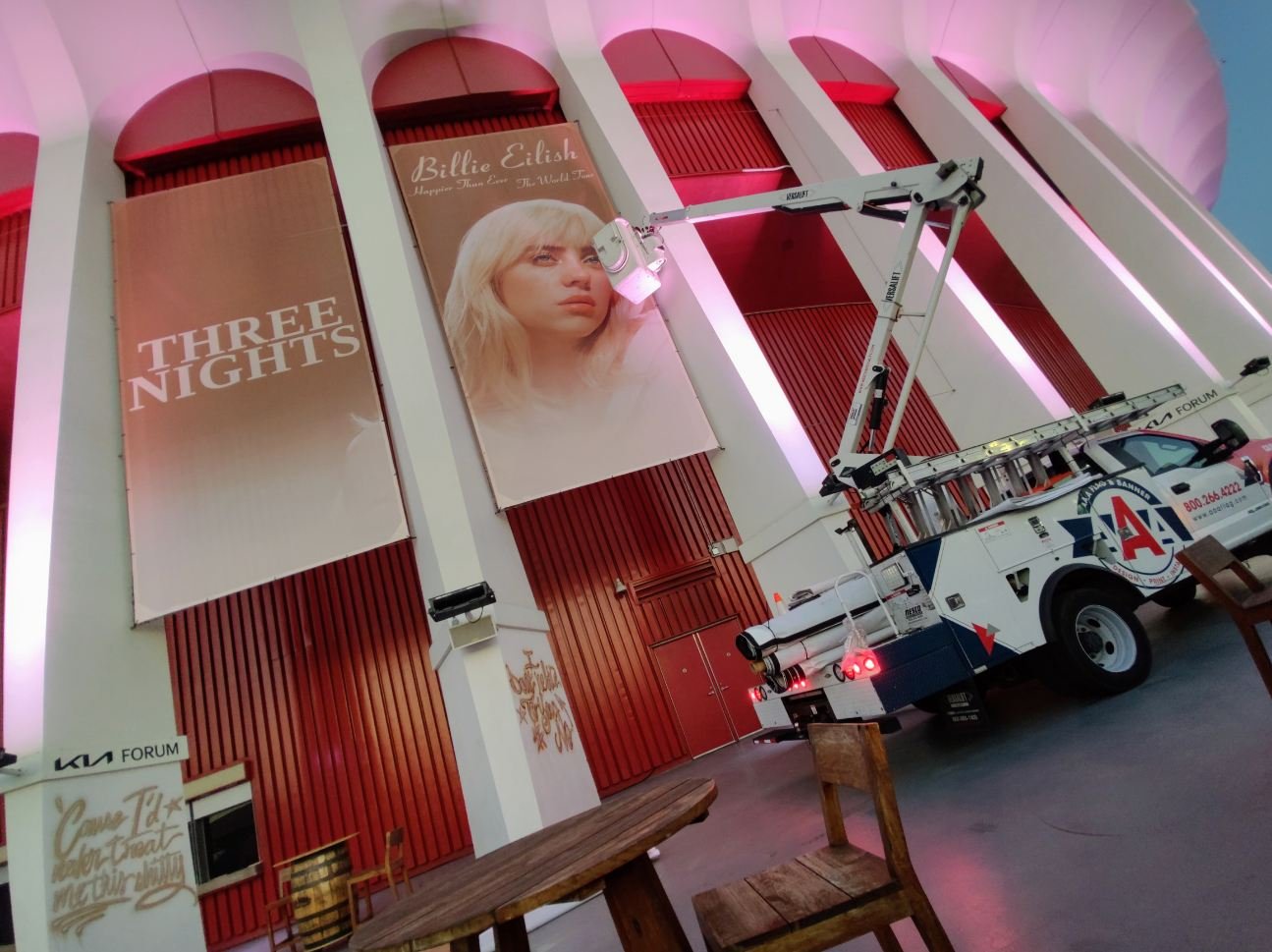 ACTIVATING THE KIA FORUM'S ICONIC 3-PANEL ARCH BANNERS
Printed on durable mesh vinyl spanning nearly 150" wide and over 300" tall, each of the individual arch panels is designed to make a statement. Each project typically includes two or three 3-panel sets installed around the Kia Forum's exterior. Our production team uses a high-performance ultraviolet printing technique to create an undeniably vibrant and rich mesh banner that is sure to catch the eye of any attendee.
With many performances lasting only a night or two, these banners are oftentimes removed just as fast as they are installed. With years of experience at this specific venue, our trained installation crews can quickly and safely update the venue's graphics and swap them for new materials in just a matter of hours.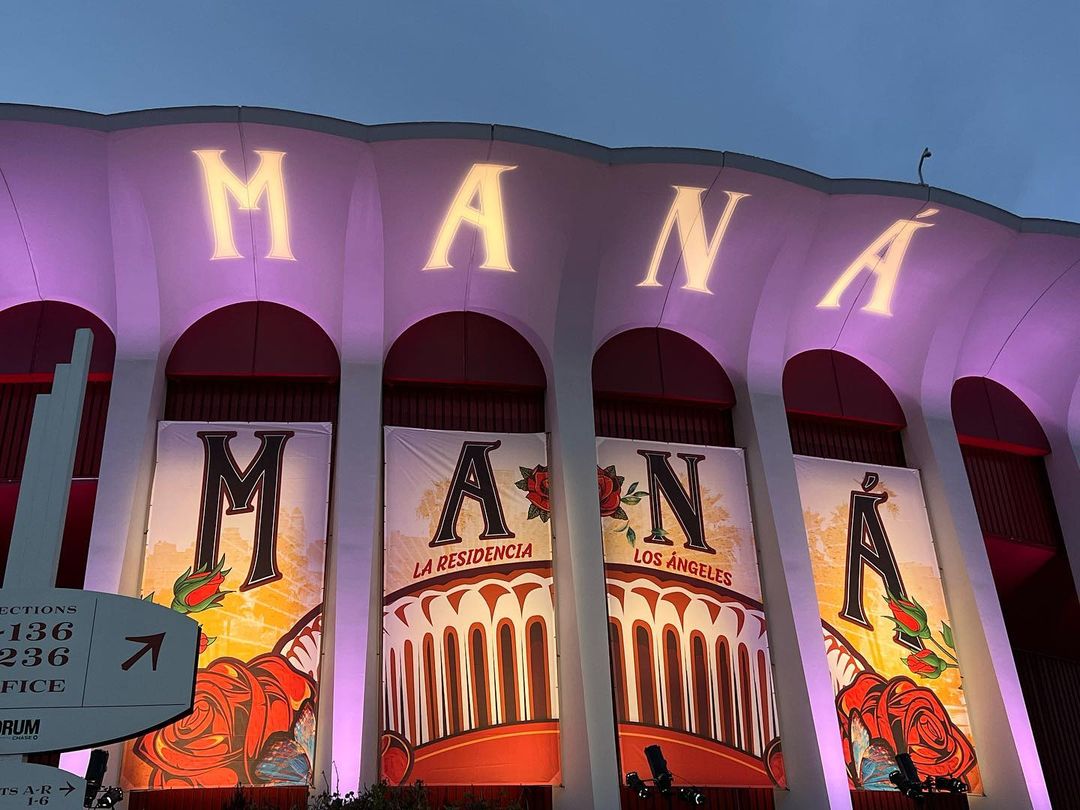 OUR ONGOING PARTNERSHIPS WITH EVENT VENUES AND CONVENTION CENTERS
Ongoing partnerships with event venues like the Kia Forum give our team a unique advantage. Not only do we develop a deep and thorough understanding of the location and property itself, but we also become extremely well-versed when it comes to managing our production capabilities and building long-term relationships with our clients.
For these kinds of locations with consistent dimensions and requirements, we can also quickly iterate on designs and fabrication without needing to send a team to perform an on-site survey or record measurements each and every time. Instead, we use the information we have on hand to speed up production and minimize any potential delays at the onset.
These graphics can also be stored and reused if artists or other live events make a return. In some cases, we can easily make changes to graphics with small adhesive patches, updating tour dates or other minor details without the need to print entirely new graphics from scratch.
Have questions about how we can help transform your venue? We'd love to work with you. Request a free quote today at a3visual.com.