The 2022 iHeartRadio Fiesta Latina is a celebration of Latin culture, music, food, and art. The event was held earlier this fall at Miami's FTX Arena and featured performances by some of the biggest names in Latin music and live entertainment. Goya Foods was one of the primary sponsors of the event and hosted an experiential booth activation throughout the duration of the festival.
iHeartMedia asked our team at A3 Visual to collaborate on several concepts for the booth, particularly something that embraced the Latinx community and also incorporated the 1980s Miami aesthetic. The final activation featured a playful beach cabana theme with both a tasting and photo-op element.
All photos credit to Michael Rasnic
The Value of Experiential Events for Food Companies
For food companies, experiential marketing activations are a great way to connect with consumers on a personal level and create brand loyalty. In the case of Goya Foods, their activation at iHeartRadio Fiesta Latina allowed them to not only showcase some of their most popular products but also give attendees a taste of Latin culture.
According to data shared by EventTrack, nearly 70% of consumers are more likely to purchase a product after interacting with it at an experiential event. Furthermore, these types of activations create a lasting impression—80% of respondents said they would share their experience with friends and family.
For Goya Foods, it was important to combine both an in-person tasting experience with a shareable photo-op that could be promoted across social media.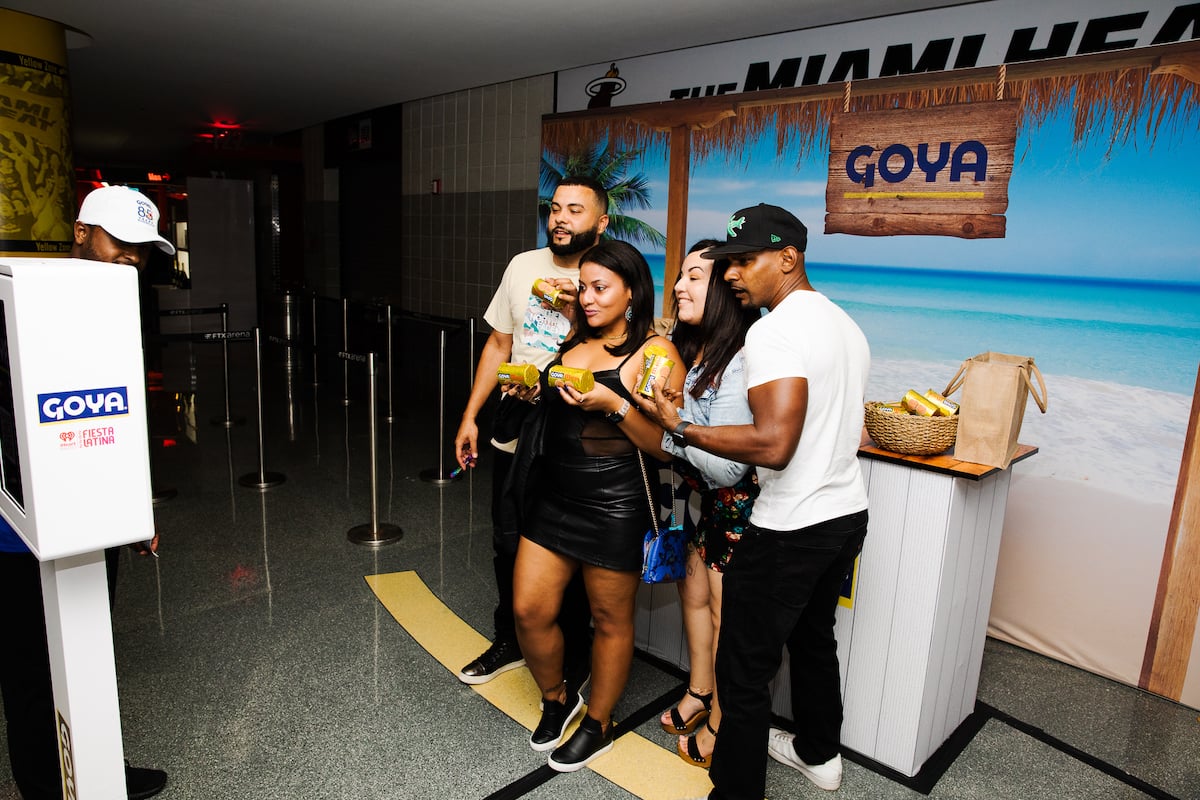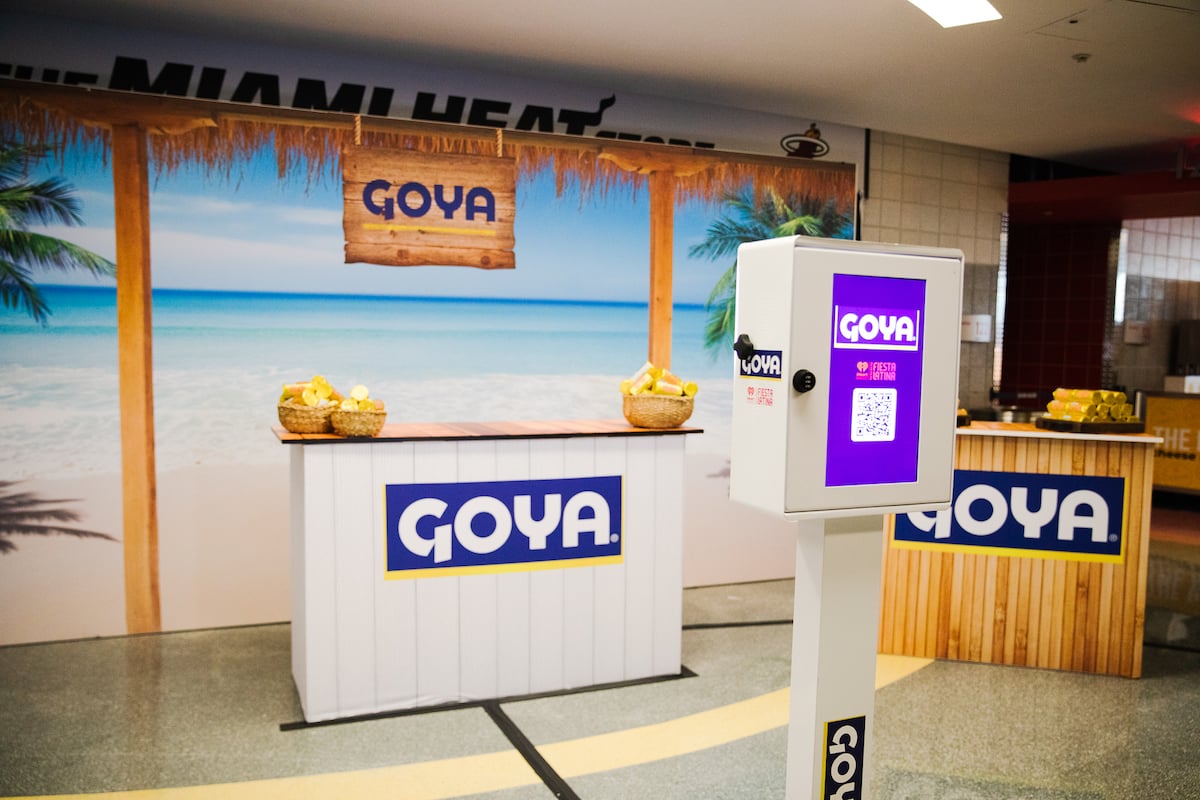 Branded Booth Graphics by A3 Visual
Although we did not provide installation support for this activation, our Creative Division played an active role in producing the final concept that would accompany Goya Foods at the event. After the designs were finalized and approved by our client, iHeartMedia, our Fabrication Division began bringing the print materials to life.
The structure was primarily made from custom B-Matrix frames and covered with dye sublimation-printed banners. The booth backdrop prominently featured the Goya logo as well as a sprawling beach scene. Both the sampling and photo-op countertops were finished with ultraviolet-printed vinyl, which is a great solution for high-traffic locations that need to be cleaned regularly. The final graphics were designed to look like cabana wood, underscoring the bright and colorful beach theme.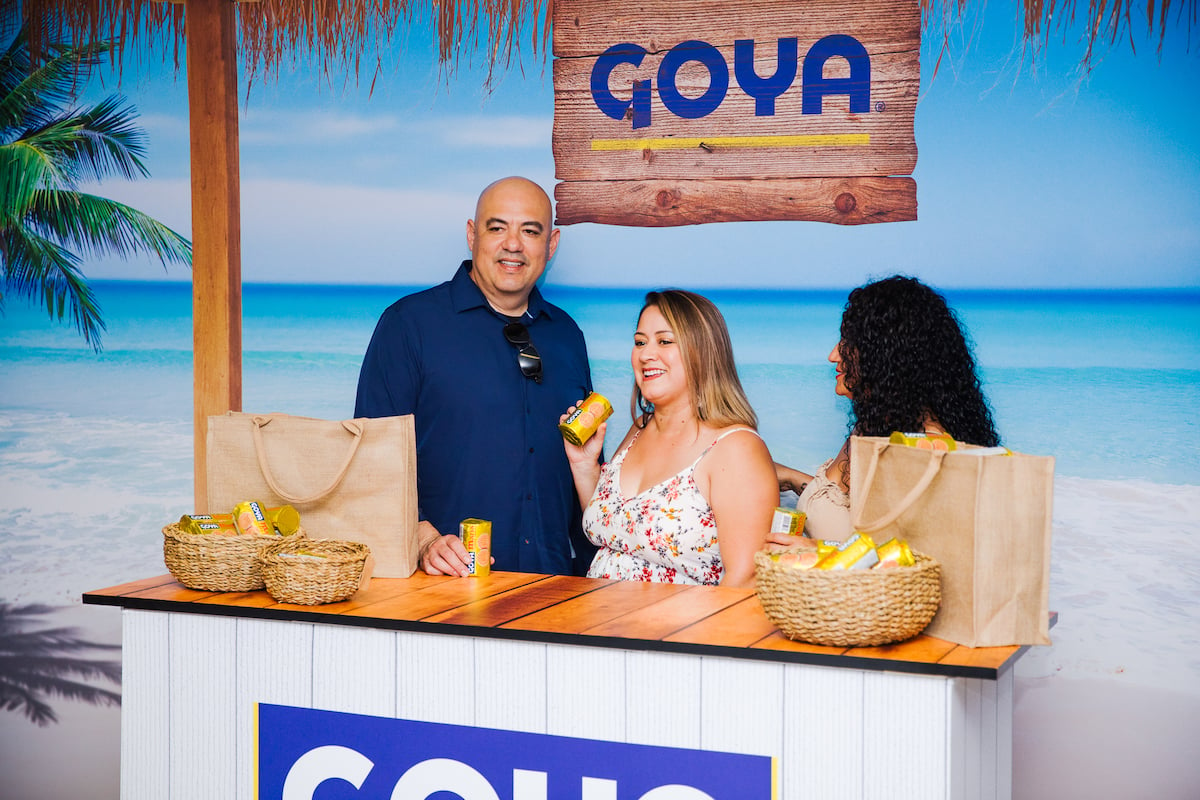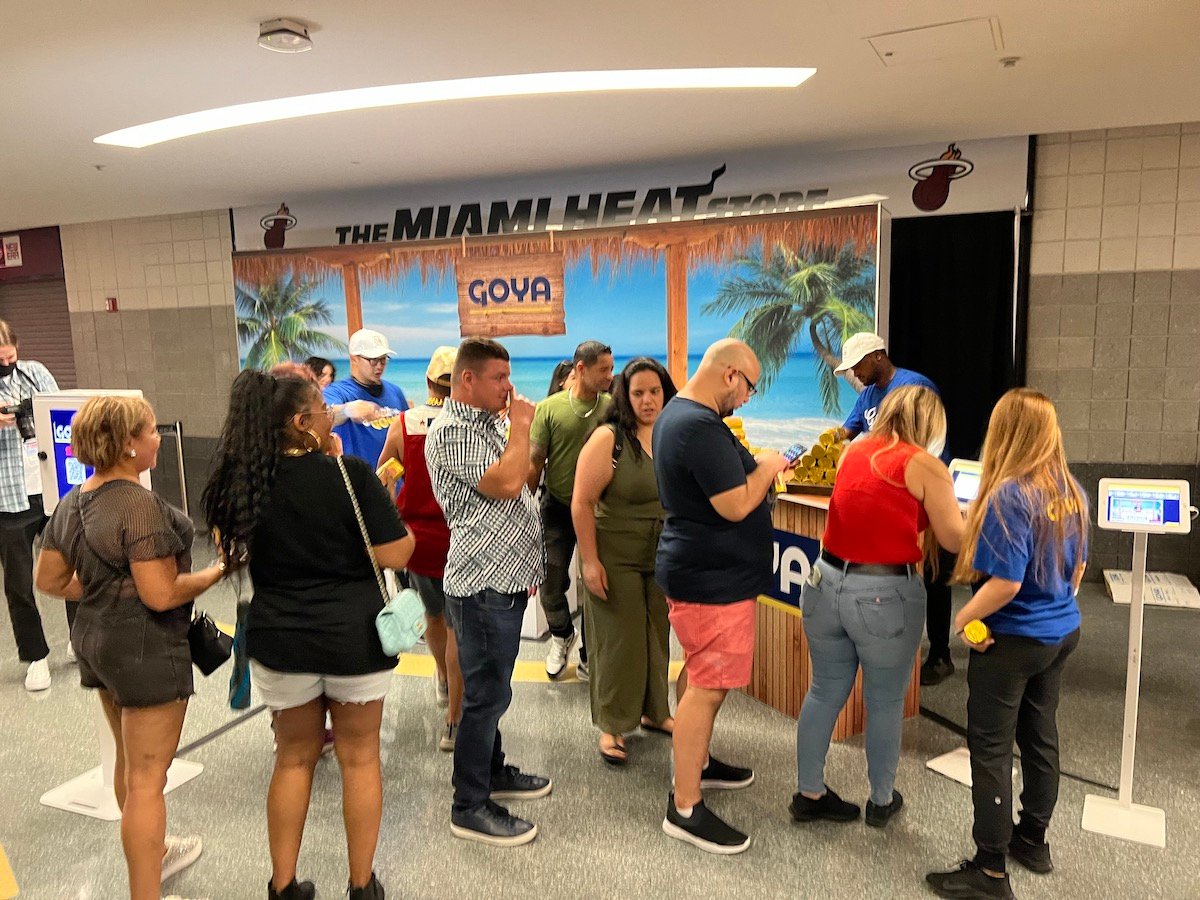 Experiential Food Activations by A3 Visual
A3 Visual is a full-service print and experiential events company that helps brands connect with consumers in a meaningful way. We have decades of experience creating branded booth activations that allow attendees to taste and experience products firsthand.
We also design creative print materials that bring brand activations to life, and our fabrication team can install them anywhere in the world. To date, we've helped clients like Goya Foods—along with many others—create unforgettable experiences at major events like the iHeartRadio Fiesta Latina.
If you're looking to create an interactive activation for your next event, contact us today for a free consultation.