Earlier this spring, the New York City-based organization known as Robin Hood hosted its annual private benefit. With live performances from John Legend, Charlie Puth, and John Mulaney—plus a live auction for a Blue Origin trip to space—this star-studded benefit helped raise $126 million to fight against poverty in New York City.
"Robin Hood envisions a New York City where your starting point in life does not define where you end up in life," says Robin Hood CEO Richard R. Buery, Jr., "and we are so grateful to our donors and the amazing talent who joined us [to] continue that mission on behalf of the 1.4 million New Yorkers living in poverty."
For nearly 20 years, David Stark Design and Production has produced this signature event, and A3 Visual was proud to assist with the decor and graphics. Here's a closer look at how we helped capture the spirit of Robin Hood for this year's benefit.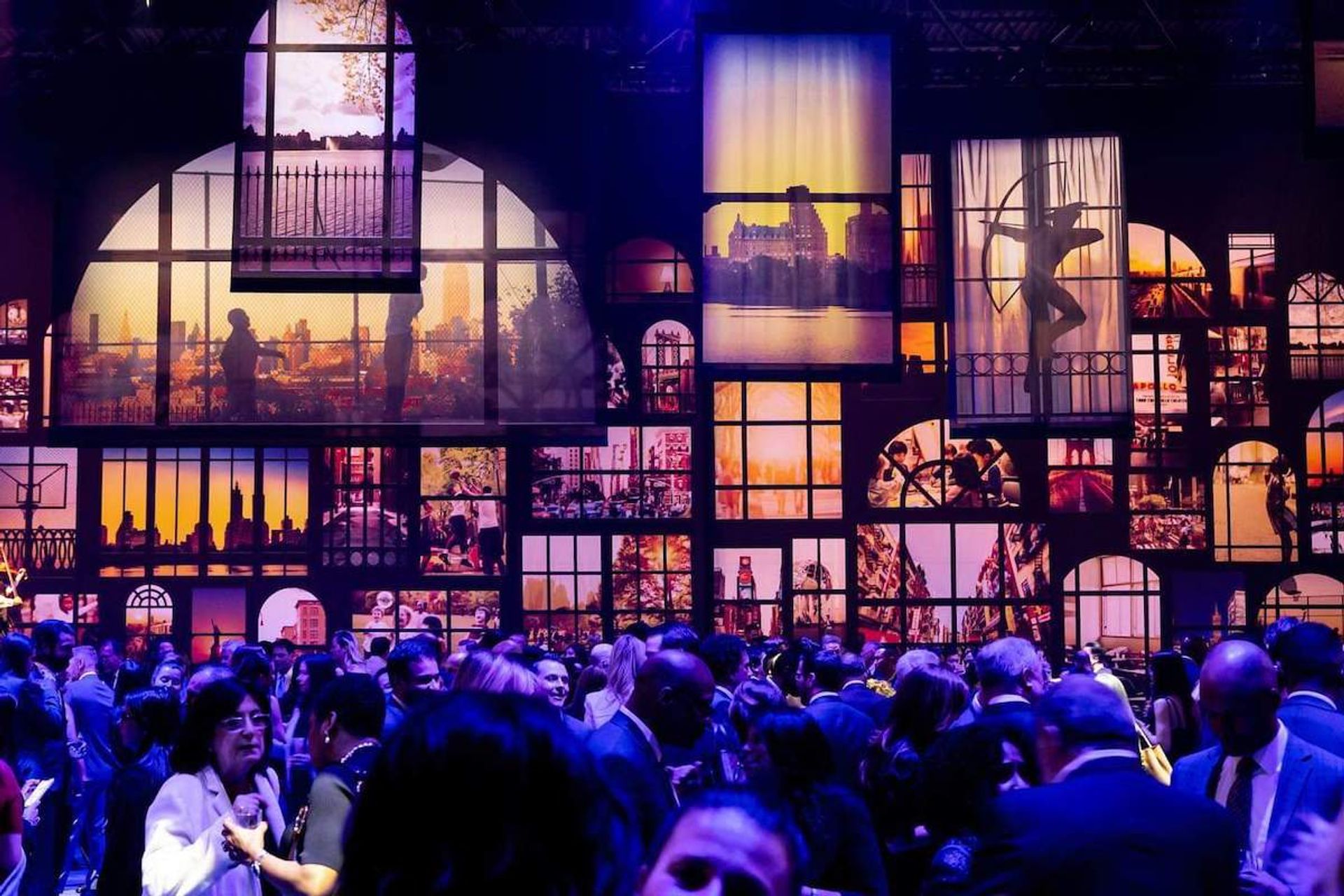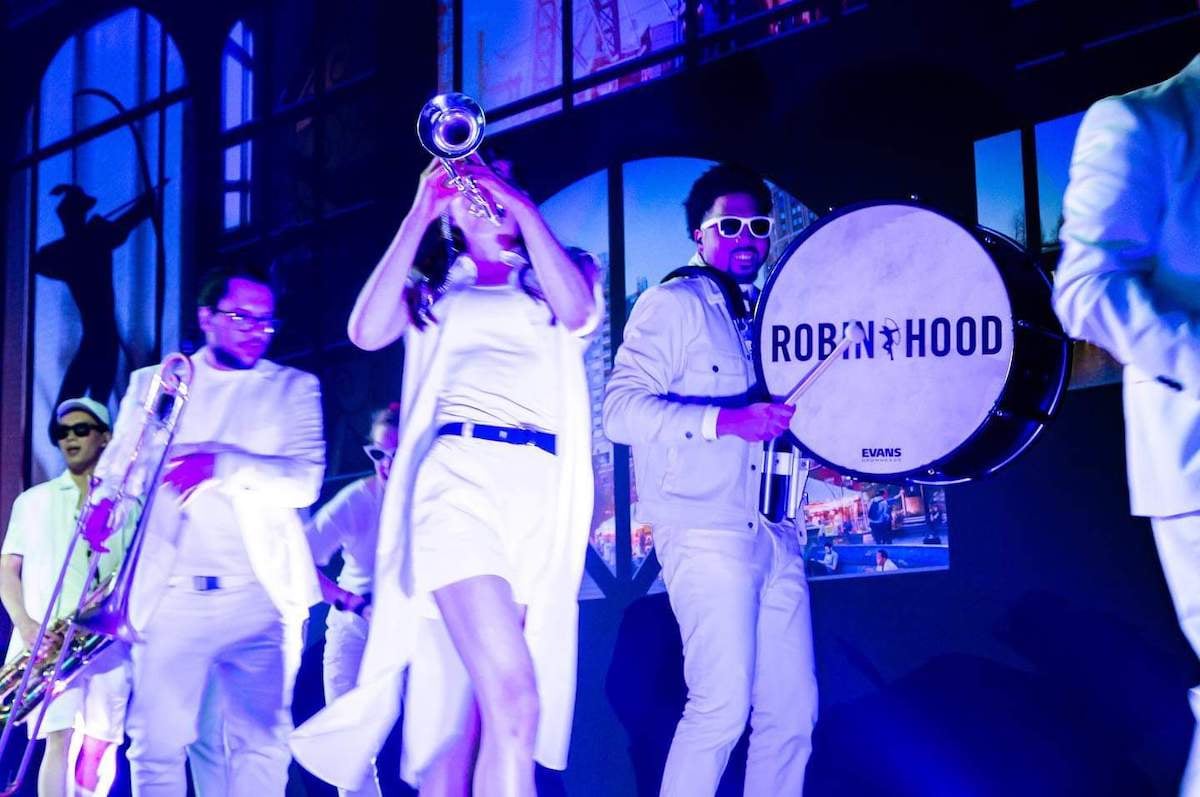 ABOUT ROBIN HOOD NYC'S ANNUAL BENEFIT
Since 1988, Robin Hood has played an active role in helping fight against poverty in New York City. The organization's board covers all day-to-day overhead, ensuring that 100% of every donation goes directly to poverty-fighting efforts. Last year alone, Robin Hood awarded over $170 million in grants, providing financial assistance through meals, housing, healthcare, education, and more to millions of those in need.
The annual benefit is an opportunity for Robin Hood to expand its reach and build awareness for the organization's various local initiatives. New York City Major, Eric Adams, attended this year's event to help announce the formation of a Child Care Quality & Innovation Initiative that expands access to high-quality and affordable healthcare throughout the city. Because of the valuable role Robin Hood plays throughout the city's five boroughs, the organization is able to enact real policy change that helps improve the lives of those in their community.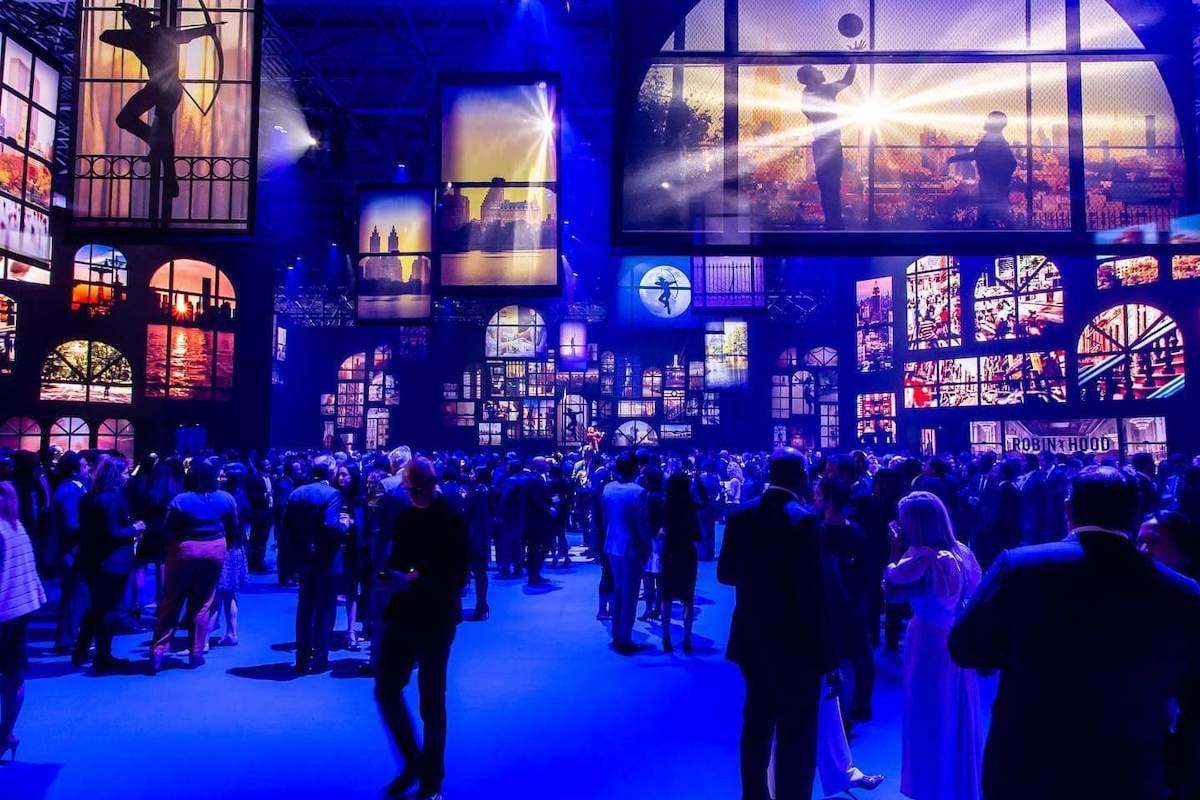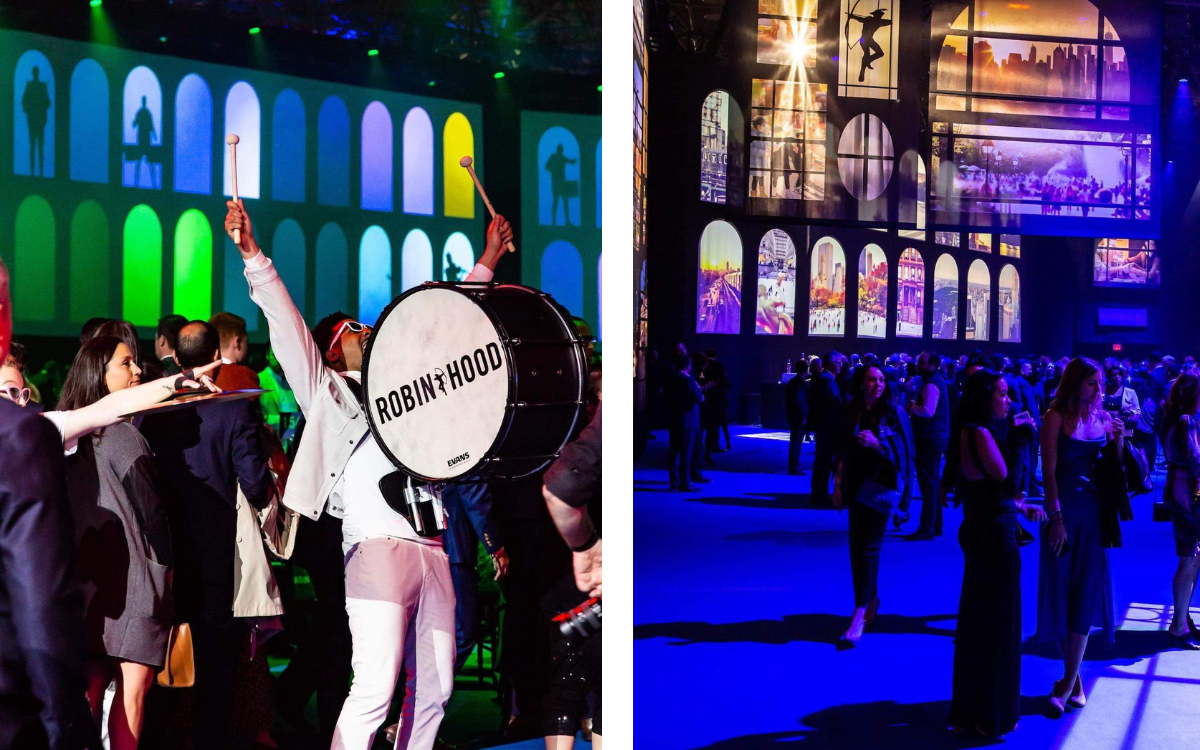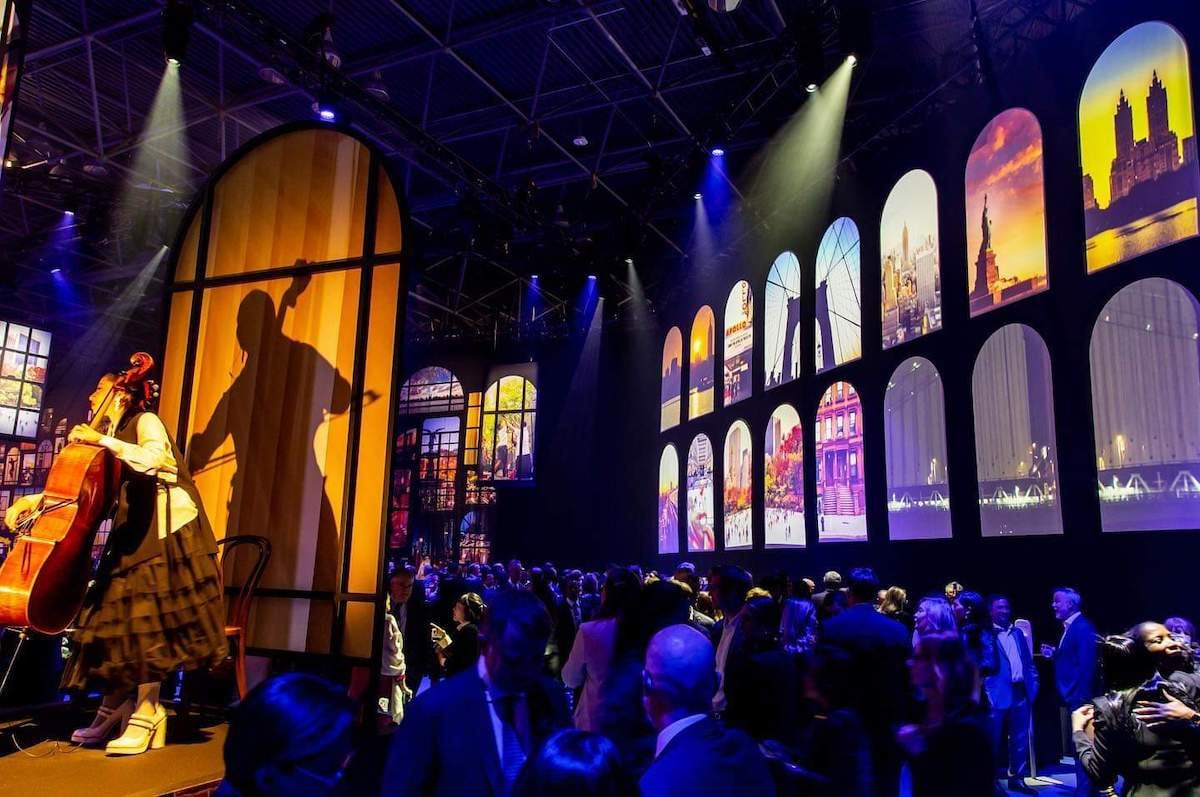 A3 VISUAL ACTIVATES ROBIN HOOD FUNDRAISING EVENT
For this activation, we produced a series of hanging window graphics that were printed directly on 3.2 oz fabric using high-impact dye sublimation. Spanning over 100" wide and 150" tall, these single-sided banners helped immediately transform the venue. We printed several smaller banners that were hung throughout the space and created depth for a more dynamic and eye-catching experience for guests. We produced over 30 unique graphics that were installed inside the main venue, as well as a number of other window graphics throughout the perimeter.
We also produced graphics for the stage, including reveal curtains and performance walls. These materials were printed on blockout fabric and spanned between 480-624" wide and 336" tall.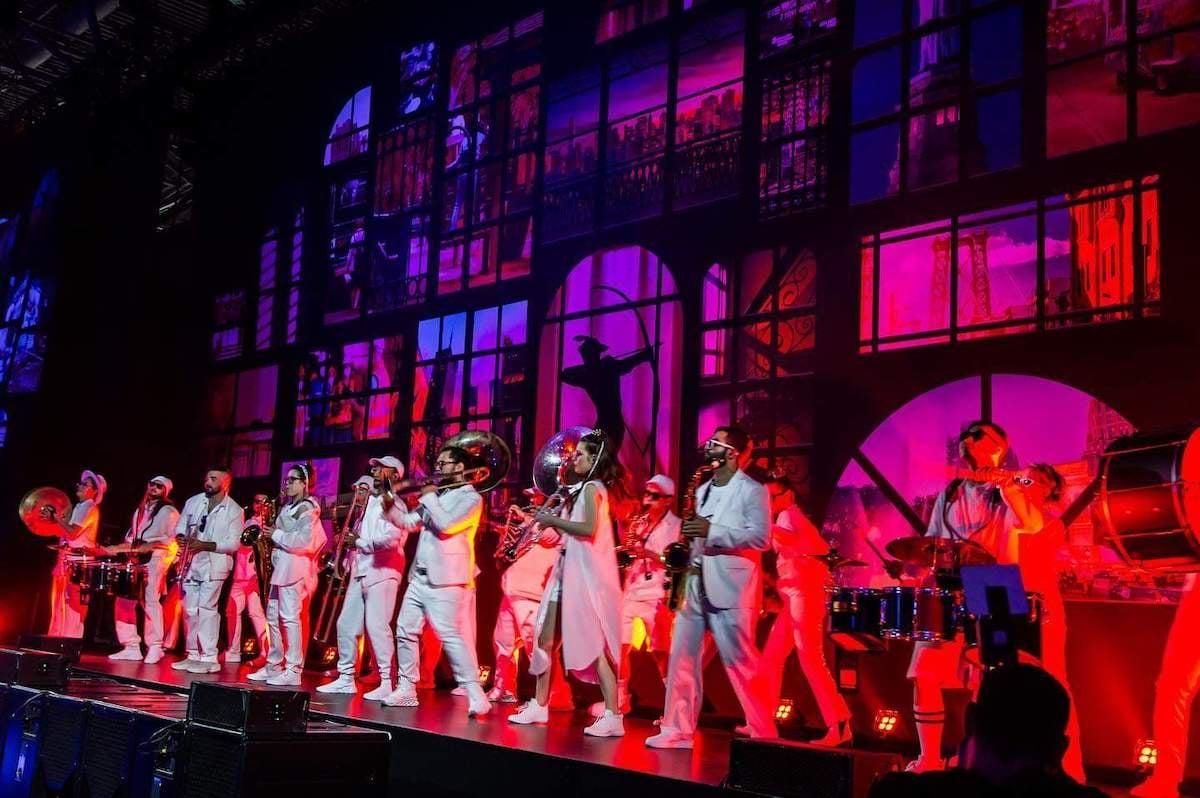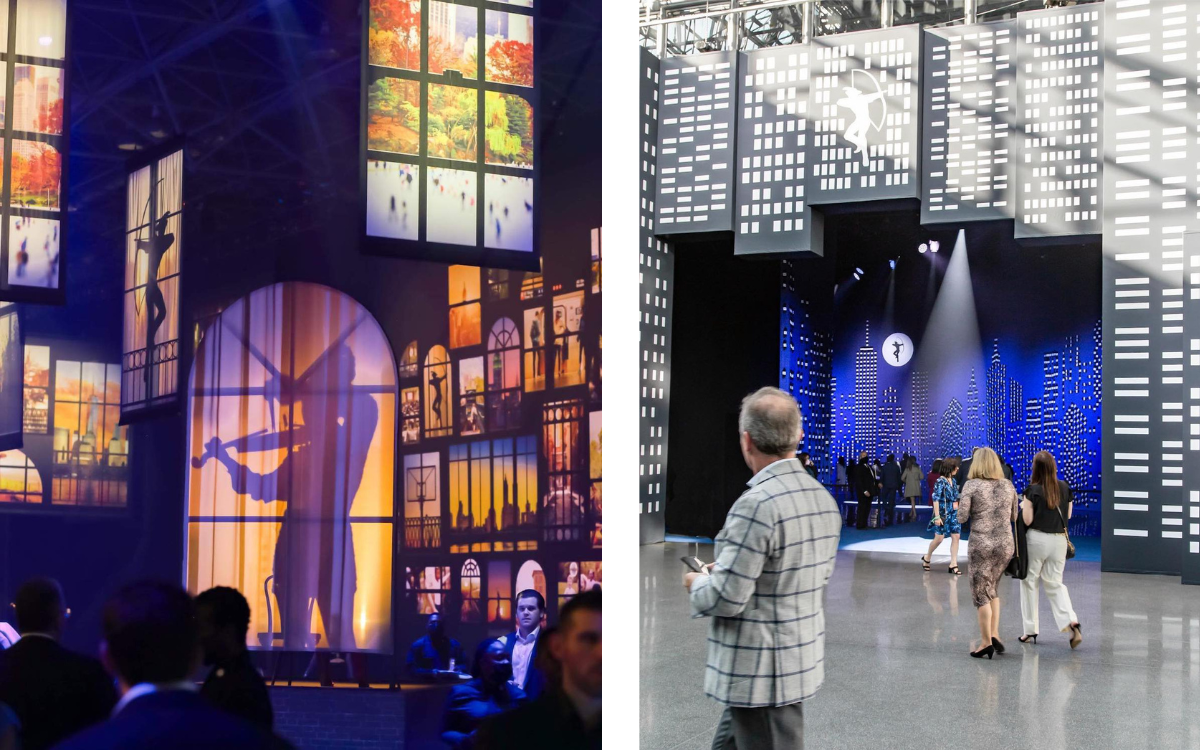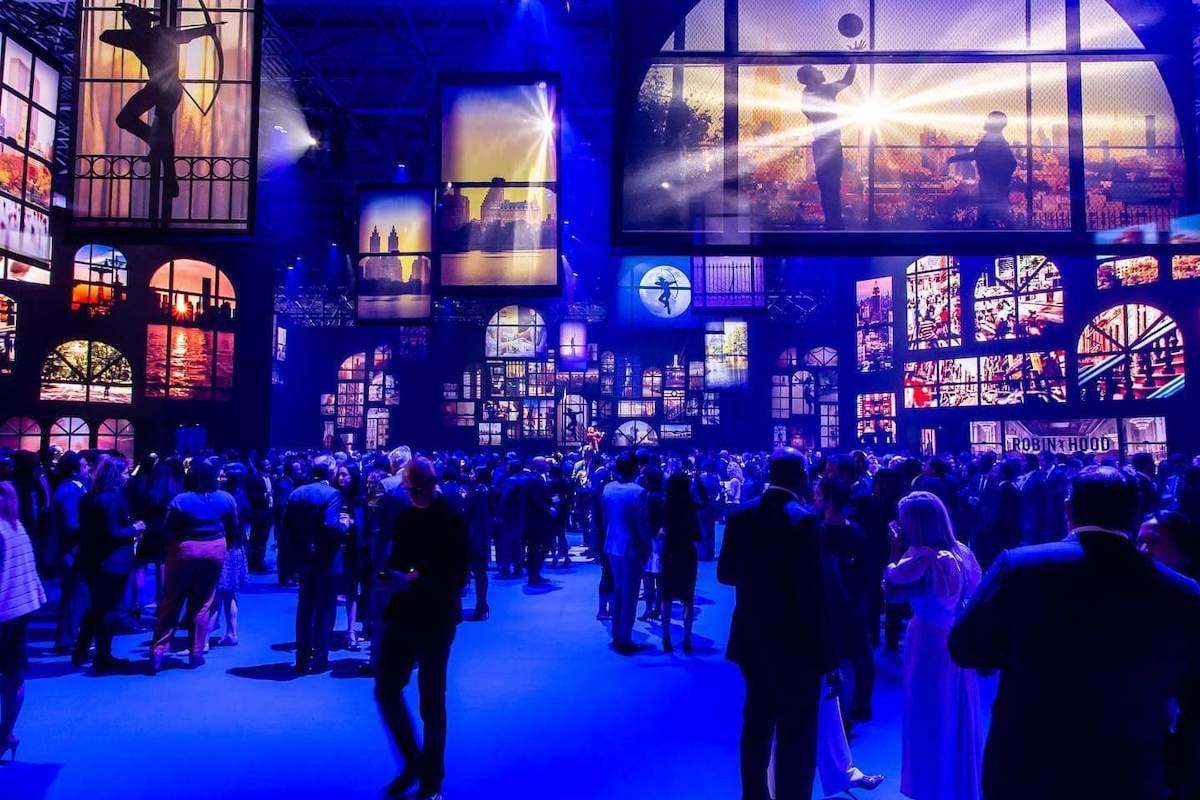 EVENT GRAPHICS AND INSTALLATIONS FOR PRIVATE BENEFITS AND FUNDRAISERS
Over the years, we have worked closely with countless nonprofits and other design agencies to activate benefits and private fundraising events. With guests oftentimes being the focal point of the festivities, it's crucial that they feel appreciated and welcome. Our activations are designed to wow your attendees as soon as they arrive, while also engaging them throughout the duration of the event.
Perhaps even more importantly, we want our clients' goals and missions to be communicated as clearly as possible. Especially for organizations seeking financial donations, it is critical that these events tell a compelling story that both aligns with and motivates guests to show their support.
Learn more about our work at https://a3visual.com/projects/.