With spring now well underway, the return of live, in-person sports continues to captivate and excite fans across the country, especially as most major sports leagues plan to resume a complete, regular season calendar this year.
The start of April marks the beginning of the 2021 Major League Baseball season. And after last years' fan-free pandemic-shortened season, the MLB is on track for an incredible year—with their most dedicated fans eager to get back to the stadiums.
HELPING ORACLE PARK PREPARE FOR THE RETURN OF IN-PERSON FANS
From the moment guests arrive at the stadium, fans will find a number of wayfinding signs and directional banners to help guide them all the way from the parking lot to their seat. The parking lot signage includes 4' x 8' epanel prints that are designed to be seen from a distance, as well as a series of 3' x 6' pole banners that will help fans easily return to their vehicles once the game has concluded.
Once inside the stadium, fans will be greeted by a 90' wide x 19.5' high, custom fabric mesh field wall banner. Hanging on a custom fabricated trolley-like track system, our design makes future banner removals and changes extremely fast and efficient. It can also be rolled up and dropped for more elaborate and dramatic unveilings.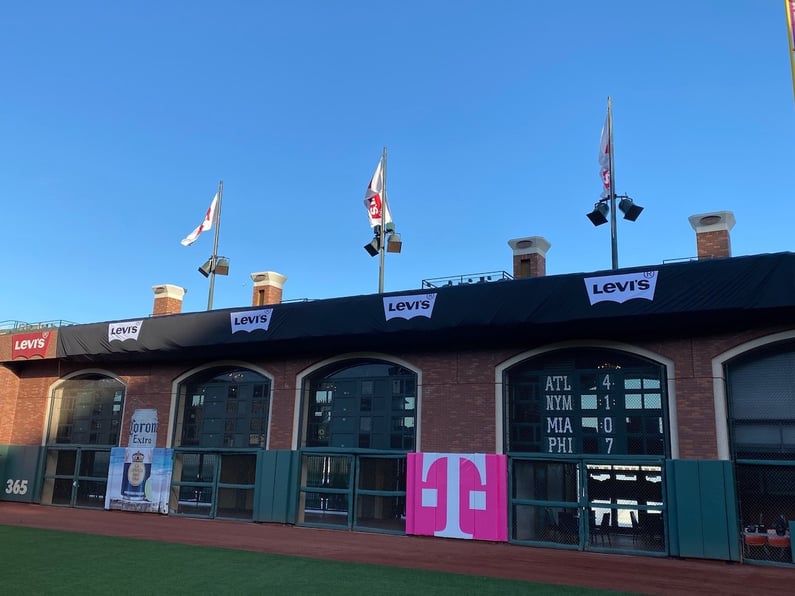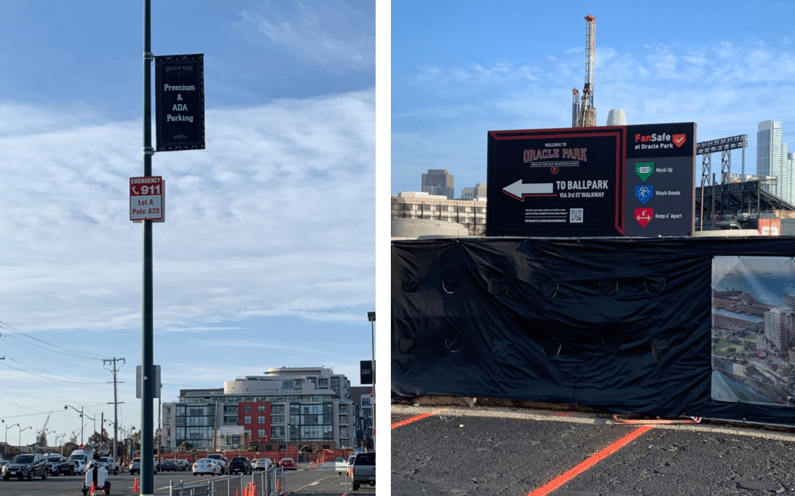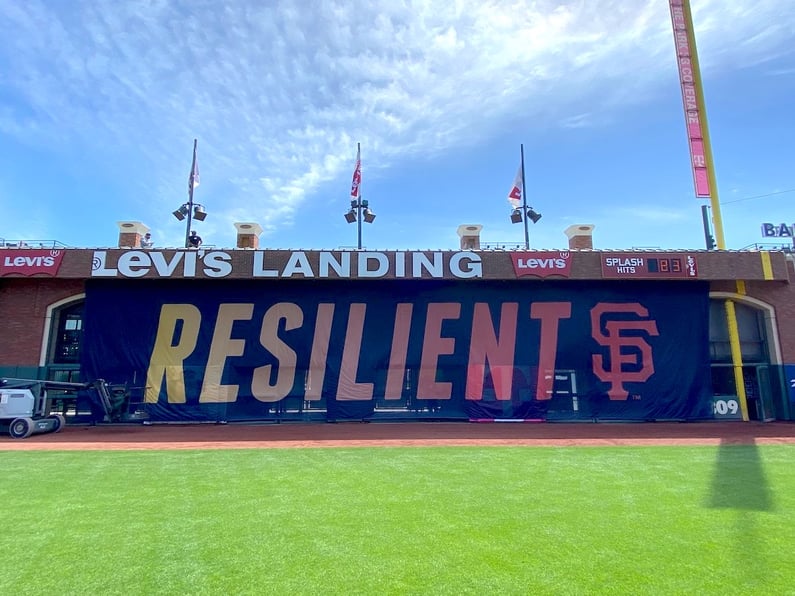 ENGAGING GUESTS WITH CUSTOM QR CODES
While we're starting to see a return to normal, stadiums are employing new interactive apps and technologies to promote contactless entertainment. When it comes to ordering concessions, fans will find unique QR codes located on seat blockers installed throughout the stadium. Using the Ballpark app, fans are able to order right from their seat and pick up when their food is ready, maximizing efficiency and minimizing time spent away from the game.
Additionally, giving guests the ability to order food from their seat helps eliminate longer lines inside the main concourse. Especially if social distancing decals are in use, long lines could easily disrupt the flow of traffic and restrict overall access throughout the stadium.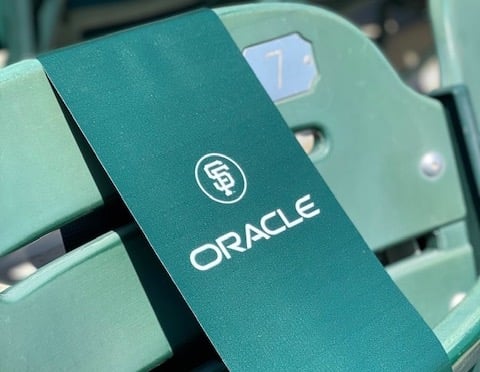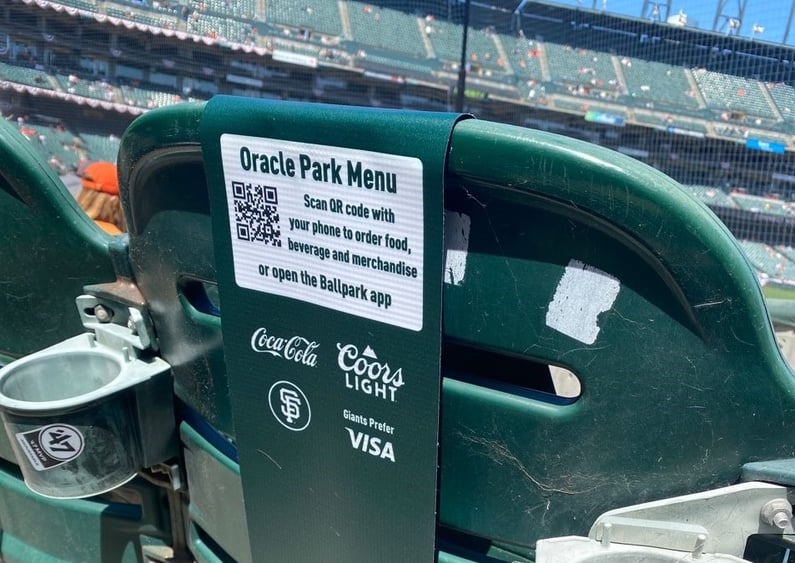 USING SEAT BLOCKERS TO CAPTURE VALUABLE REAL ESTATE
The blank space on the back of each seat blocker not only offers optimal placement for QR codes, but advertisements and sponsorships as well. Ideal for bringing in extra revenue and added value for the fan experience, teams and stadiums can customize the printable area as they see fit.
Whether you're looking to generate additional team spirit through team colors and mascots or display local sponsors and fan opportunities, custom-printed seat blockers enhance the gameday experience. They also allow for proper social distancing tendencies between fans.
To ensure the seat blockers will last the entire season, each graphic is made out of durable outdoor vinyl and printed using UV-resistant inks. Each seat blocker is custom-fabricated to match the specific stadium seat to ensure a tight, clean fit. With grommets on both ends of the straps and zip ties securing the seat blockers underneath, each vinyl blocker will remain strongly in place even as fans make their way back and forth throughout the stands. Seat blockers also lend themselves to easy removal and reinstallation as fan capacity limits shifts throughout the season. Our talented team of in-house designers and engineers are currently working to create modified seat blockers that can accommodate outfield bleachers as well.
Interested in working together for the 2021 sports season? Request a quote today.