What does the future of real estate development look like in the heart of Los Angeles? Well, it just might look something like Cumulus District.
ABOUT THE PROJECT
This sprawling, 1-acre park is open to the community and offers a hub for shopping, dining, and enjoying a slice of LA culture. On track to open in 2021, the modern complex encompasses a variety of buildings, including the 30-story, highly-anticipated ARQ residential tower. Located just off Jefferson and La Cienega boulevards, this development has raised the bar for what it looks like to live—and play—in West LA.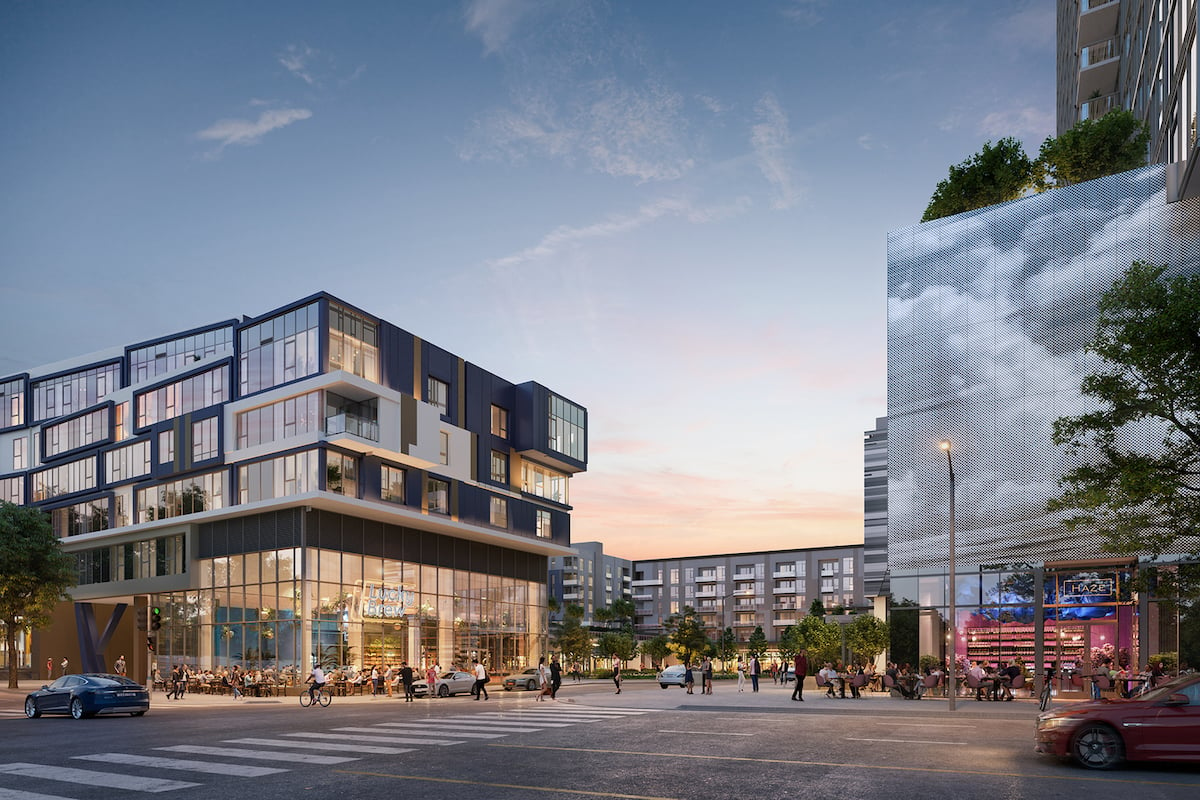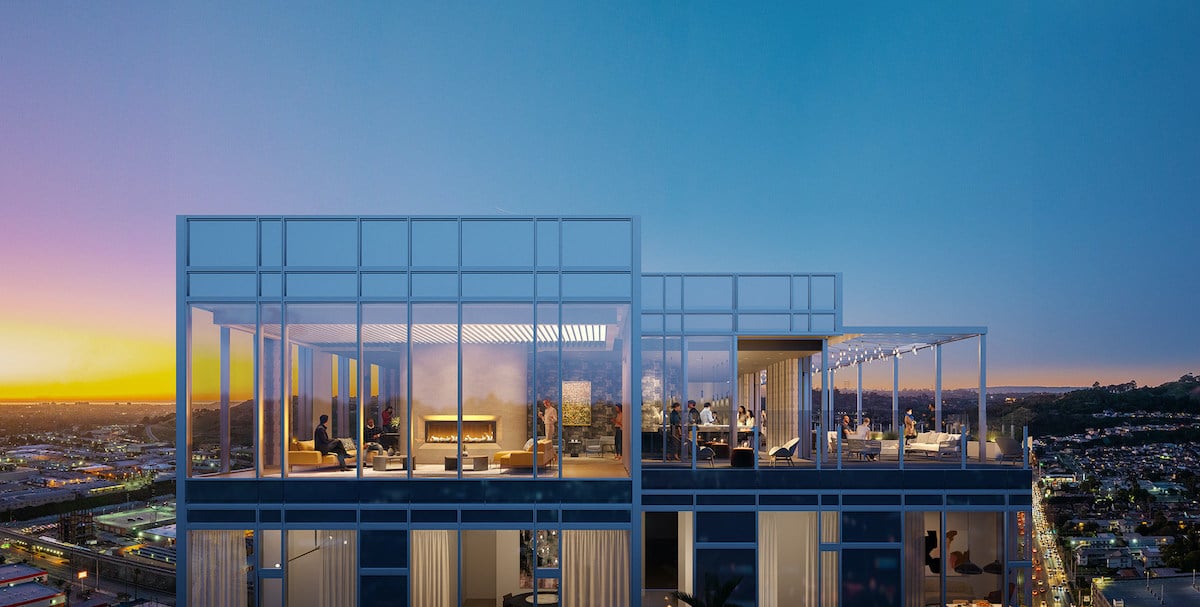 WINDOW GRAPHICS FOR CUMULUS DISTRICT
To celebrate and promote this new development, A3 Visual installed a variety of high-impact window graphics surrounding the residential towers. Facing to the north, this custom-fabricated building wrap is 35' wide by 40' tall. Printed on 60/40 Window Perf with lustre laminate, these eye-catching graphics offer privacy from the outside, with excellent transparency when looking through the material from indoors. This banner was tiled and expertly mounted on the outside of each window panel by the A3 install team.
Located on the west side of the building, the largest graphic of the installation included a 50' wide by 40' tall building wrap. Also made from 60/40 Window Perf with lustre laminate, this banner was applied to the exterior of the building and mounted to each individual window panel.
Finally, the ARQ Residences graphic featured a 35' wide by 15' tall banner, printed on removable decal with lustre laminate.
While the project is still underway, our team will continue visiting the site to install additional wraps and decals. New graphics will be added over the course of the next few weeks.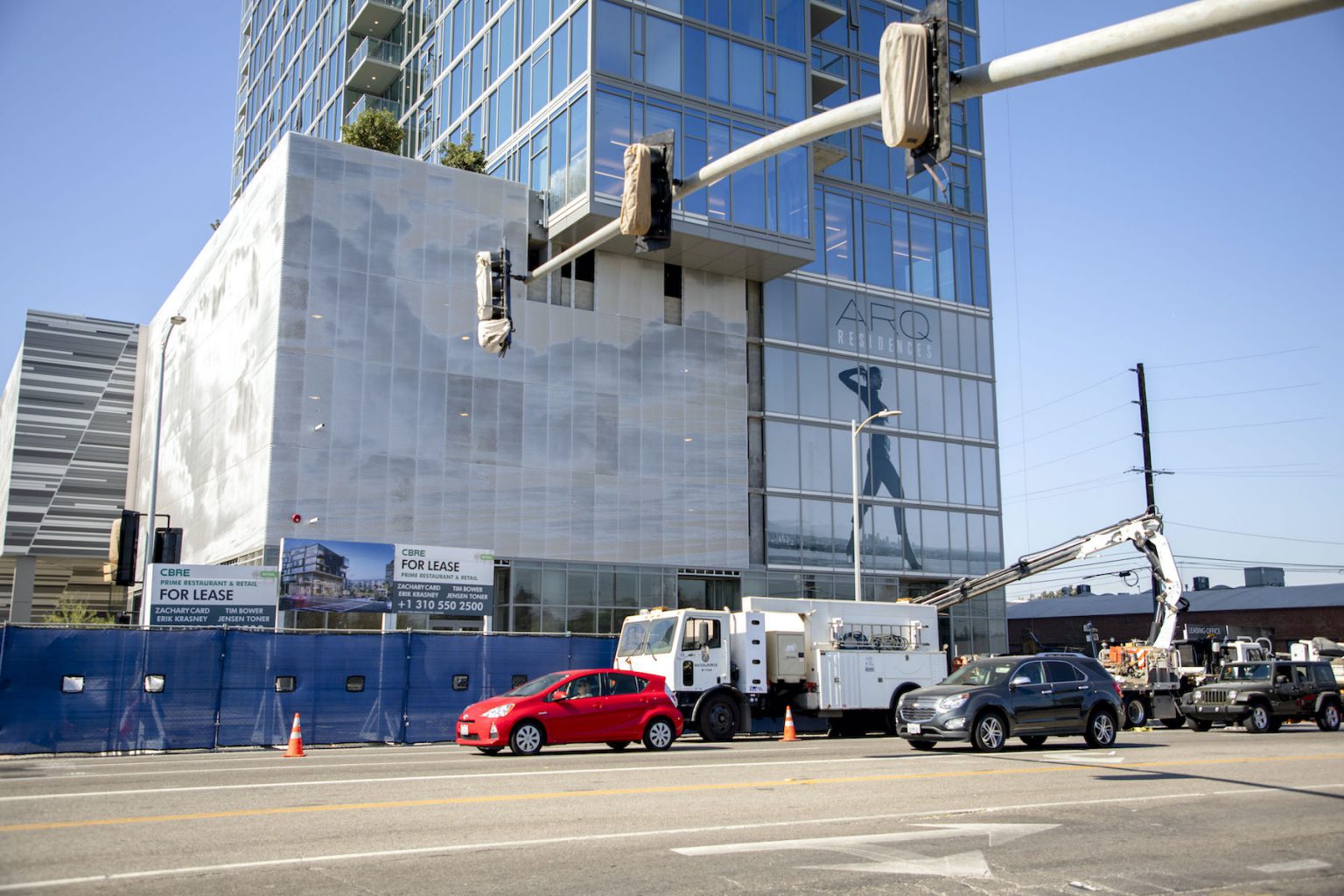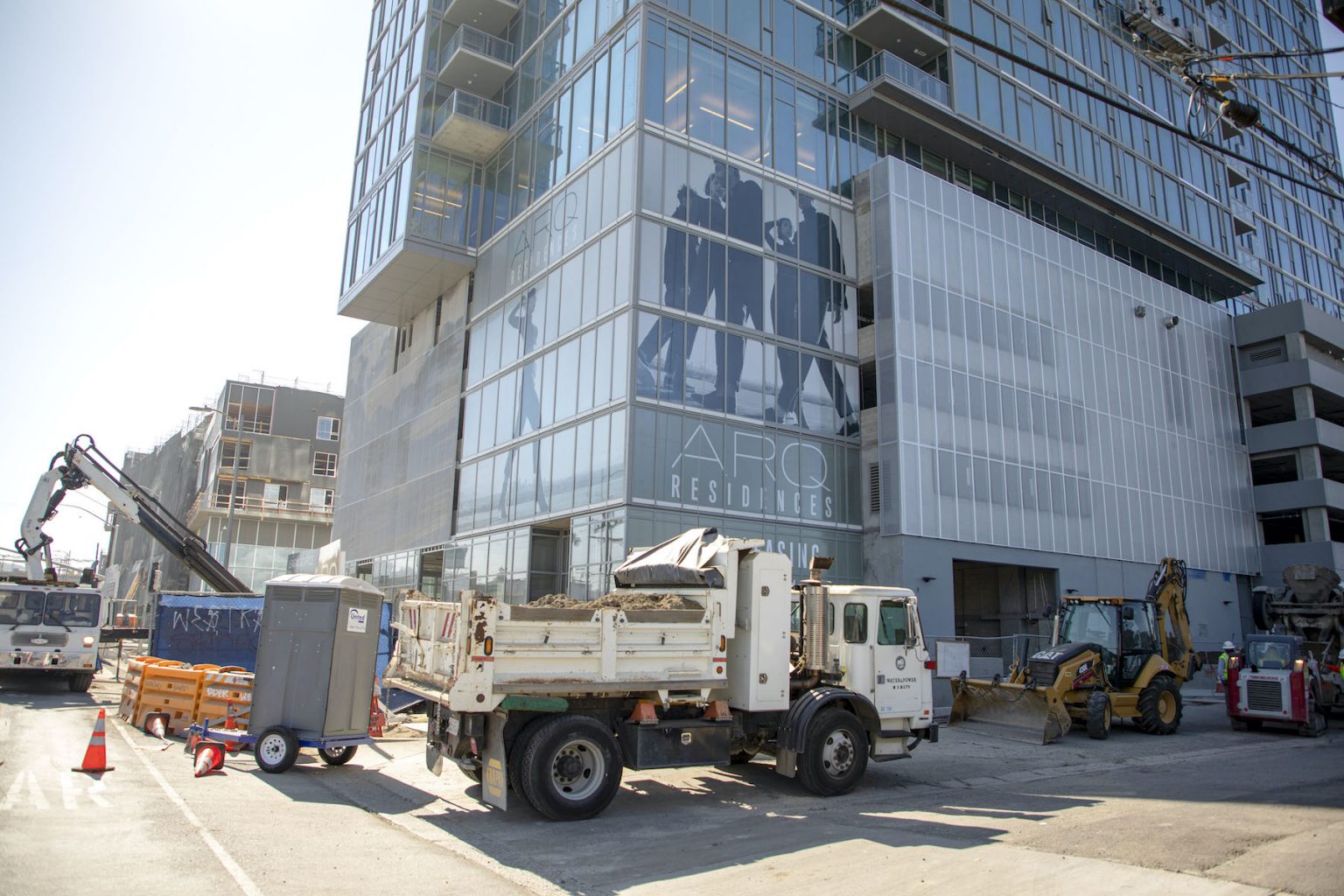 THE BENEFIT OF USING WINDOW GRAPHICS
Especially in urban areas like Los Angeles, billboards, signs, and other graphics are constantly vying for the attention of nearby traffic—making it increasingly more difficult to stand out from the crowd.
Apartment complexes, corporate offices, and other large-scale highrises offer the perfect "blank canvas" for graphic installations. From perforated film to mesh banners to more traditional decals, there are plenty of options to promote a business or brand without relying on additional advertising channels. Each piece is custom-engineered for a specific building, placement, and purpose. So whether you plan to keep the installation up for a few weeks or a few months, our graphics are designed to stay as bold and vibrant as they were on day one.