Reopening has been on everyone's mind lately—including the Port of Long Beach.
Designed to replace the 52-year-old Gerald Desmond Bridge, this project underscores the region's importance in the international shipping and freight industries. According to the Port of Long Beach, more than 15% of the nation's imported container cargo regularly travels across this route. "This is a historic day for our city and for the nation," stated Mayor Robert Garcia. "We know that this project is a phenomenal marvel of architecture and infrastructure. It connects our Port and the world to each other."
Complete with six traffic lanes and measuring nearly 2 miles long, the bridge welcomed its first round of commuters on Monday morning, October 5th.
A LIVE-STREAMED UNVEILING
Because of health guidelines and COVID-19 restrictions, the bridge's official unveiling was closed to the public. A virtual ceremony, however, was live streamed for Long Beach locals and viewers all across the world. The event featured a coordinated effort between land, sea, and air, including a "first drive" across the bridge. This symbolic blessing of the project's completion was led by 30 low or zero emission cargo trucks and vehicles, underscoring the Port's focus on a sustainable future. The procession also included nearly three dozen classic cars, highlighting the historic roots of the new structure.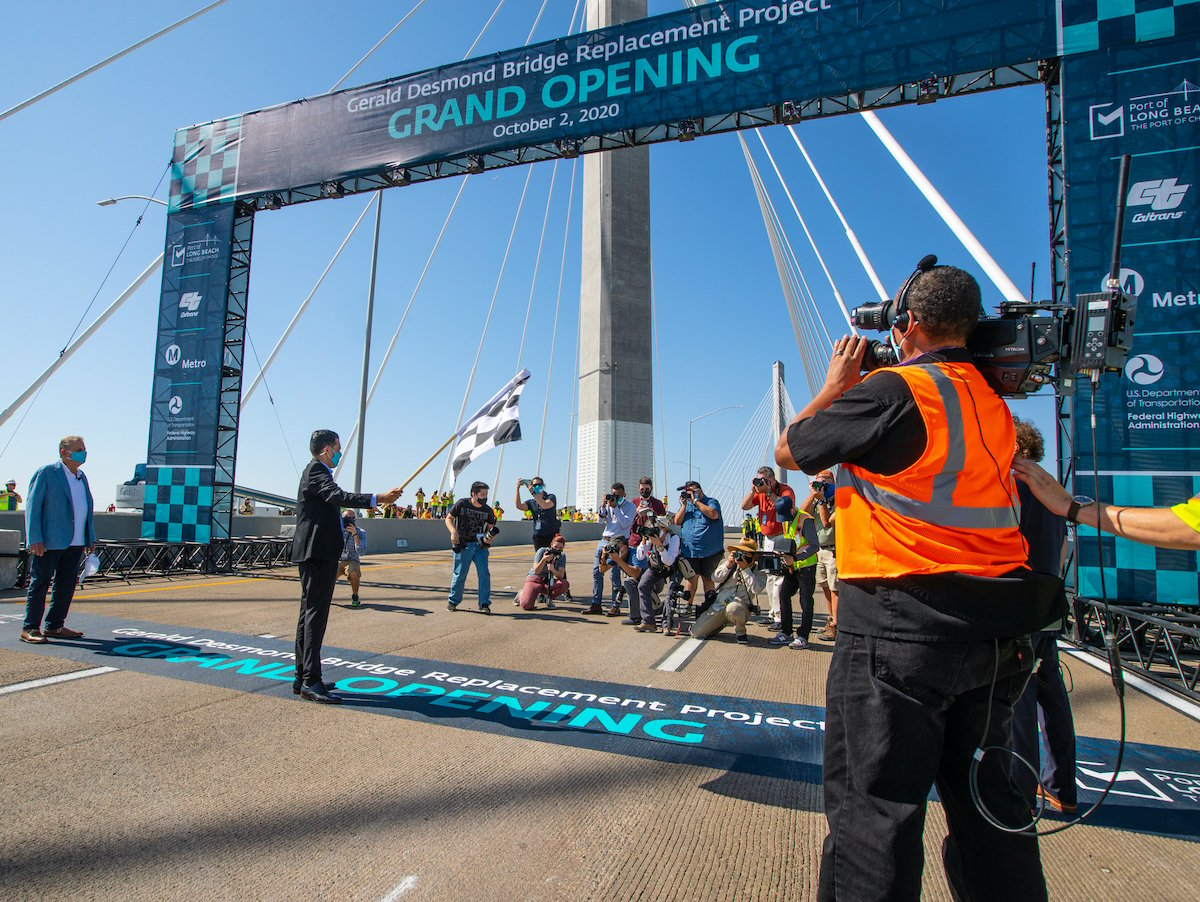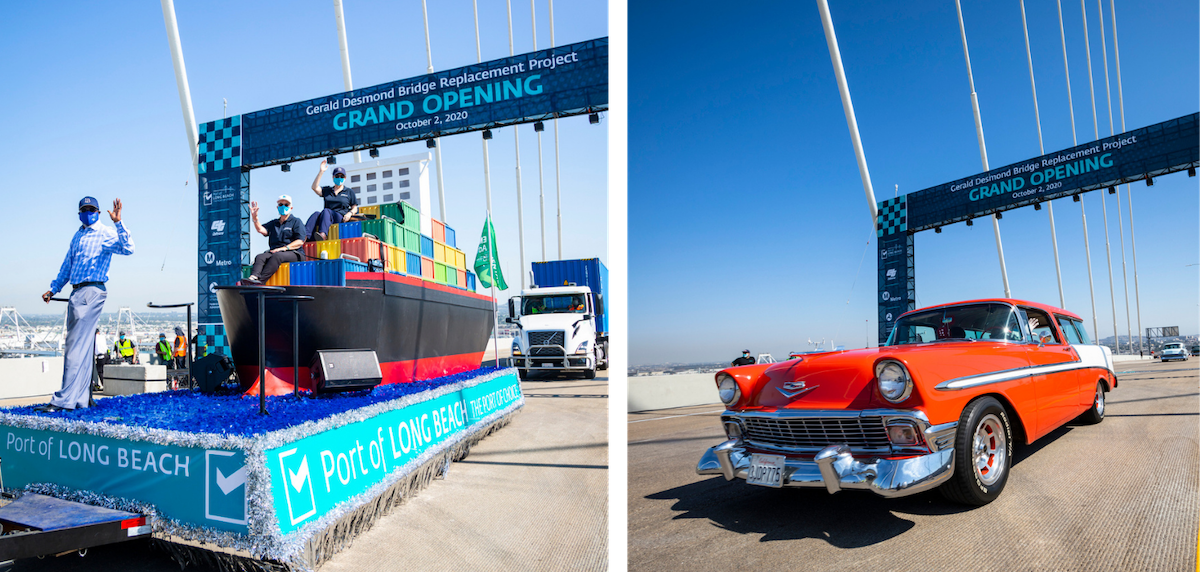 A3 VISUAL BRIDGE ACTIVATION
From trusses to concrete decals, banners, backdrops, and more, our team printed and installed a variety of graphics for the Port of Long Beach.
The custom "Grand Opening" truss graphics were printed on durable mesh banner and designed to match the same bright teal and rich navy colors that are synonymous with the Port. We carried this same color palette through a variety of other materials, including gator board for the podium and wayfinding signs for other stands and displays. Designed to withstand the traffic from the opening parade, we also installed concrete decals directly to the surface of the bridge.
For those vehicles included in the "first drive," we created banners for the Port float as well as magnetic signs for the Port of Long Beach's official vehicles.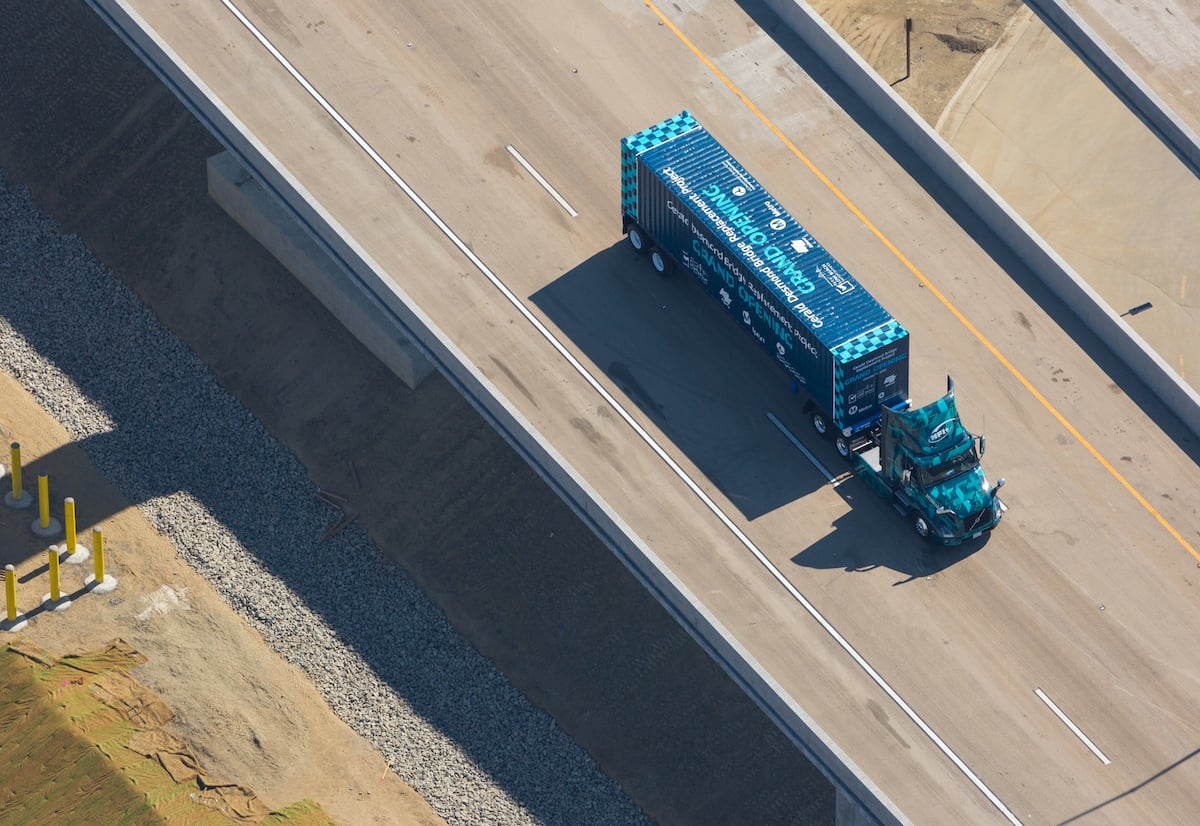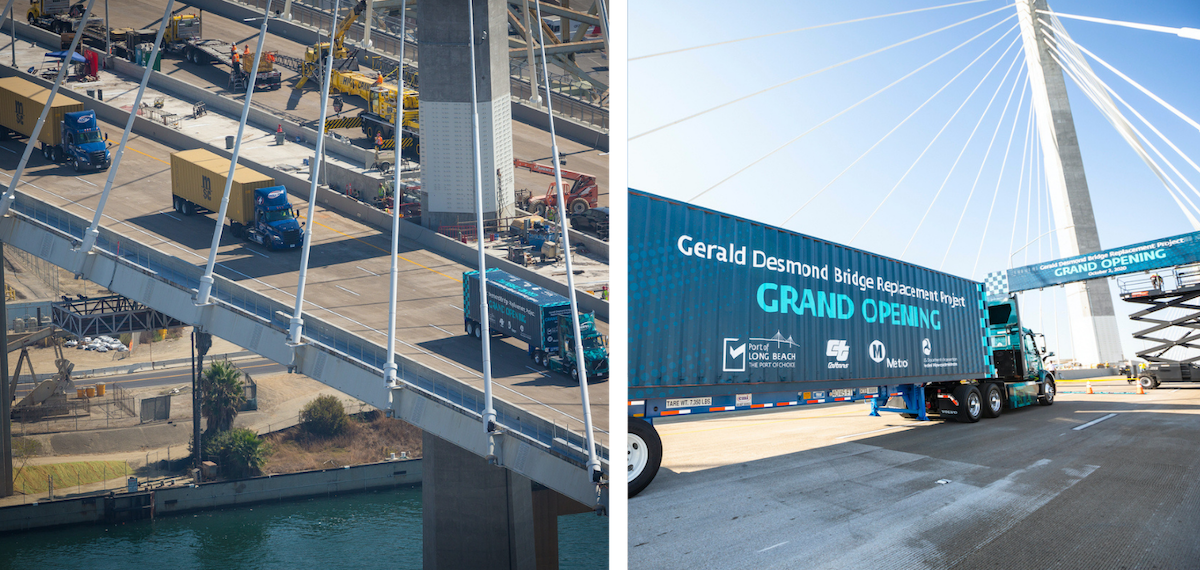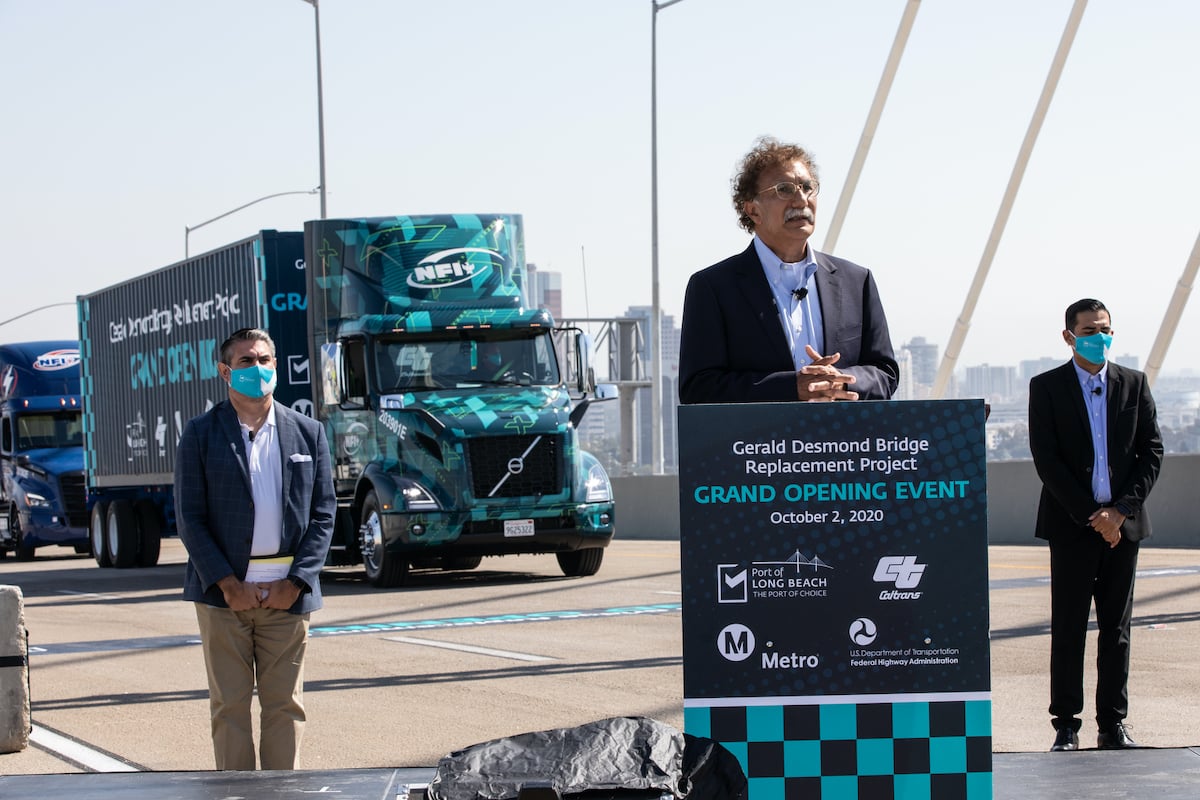 TRAILER WRAP FOR TRUCK PARADE
We also wrapped a custom trailer for TRAC Intermodal, a company participating in the truck parade. This three-sided wrap graphic featured their TRAC chassis and was designed to be visible from a distance. Even the top of the trailer was branded with the company logo, intended to offer additional exposure for any air coverage from above.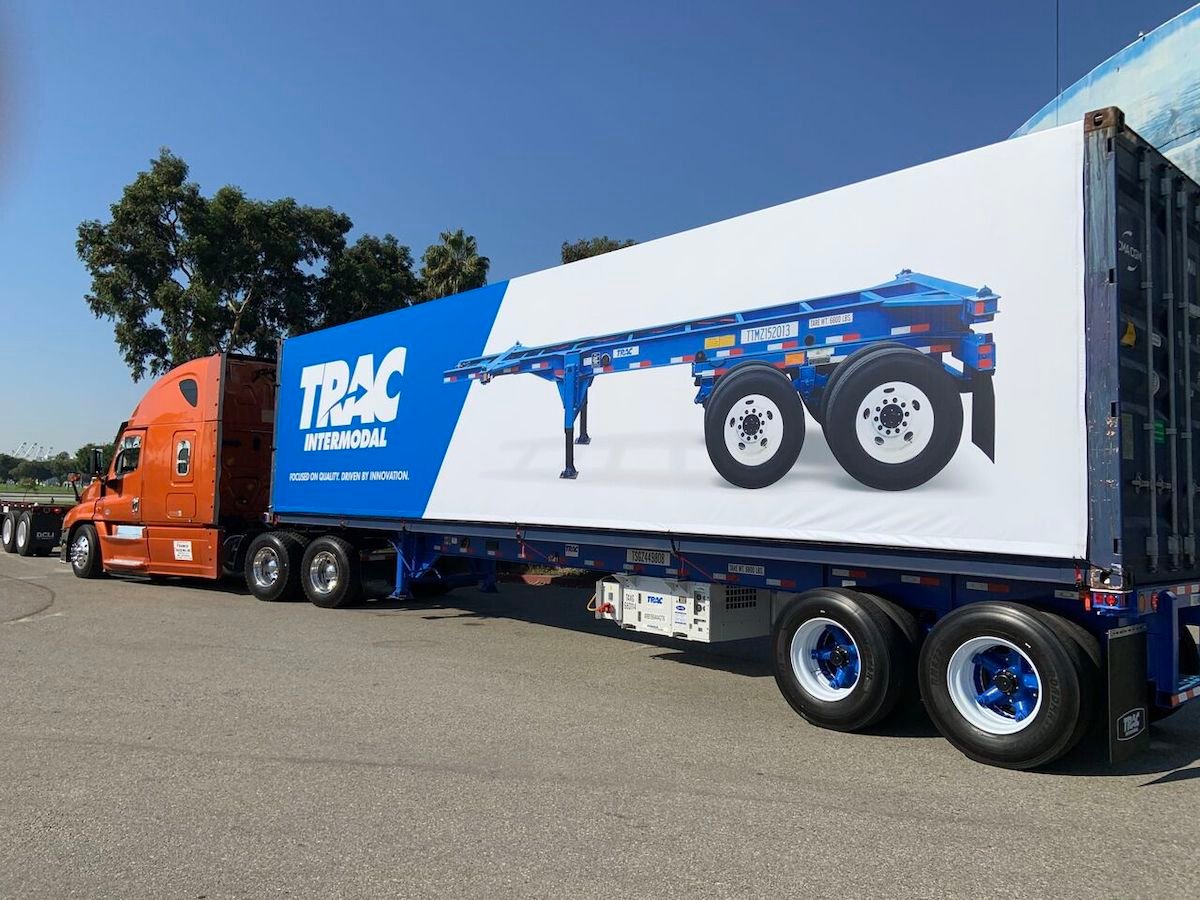 Want to learn more about the event? Click here to read the Port of Long Beach's official coverage.
Images courtesy of Port of Long Beach