Fall is upon us—and that means college football season is just around the corner.
July 27th officially marked the kick-off date for Pac-12 teams. And especially in Division I sports, no season can truly start without a full media day to bring excitement to fans all across the country. Coaches and athletes from all twelve universities recently gathered at Hollywood's W Hotel to share details and goals for the teams' upcoming season.
The live broadcasted event gave fans the chance to have an inside look at what the league has been planning for the months ahead. Over the course of the day, media coverage highlighted coaches, athletes, and representatives from the league.
From press backdrops to graphic decals and more, our team at A3 Visual helped transform the W Hotel into a functional, branded media hub for the day.
ABOUT PAC-12 FOOTBALL'S ANNUAL "MEDIA DAY"
This year, the Pac-12 used their media day to introduce their new commissioner, George Kliavkoff, who gave opening remarks to start off the festivities. The day continued with discussions regarding the league and other collegiate football programs across the country. From university expectations to athletes' media endorsements, key stakeholders use this event as an opportunity to align all decision-makers prior to the first gameday of the season.
All 12 university head coaches plus 24 additional student-athletes are in attendance for the event.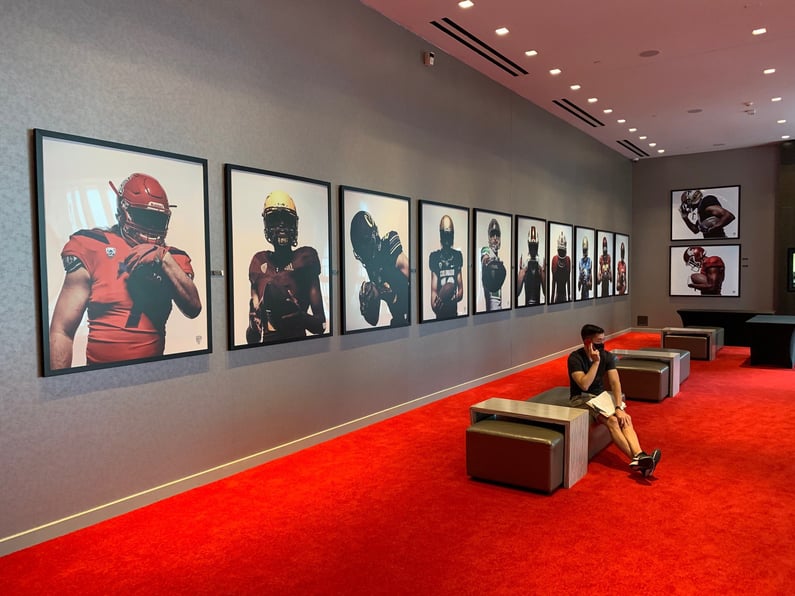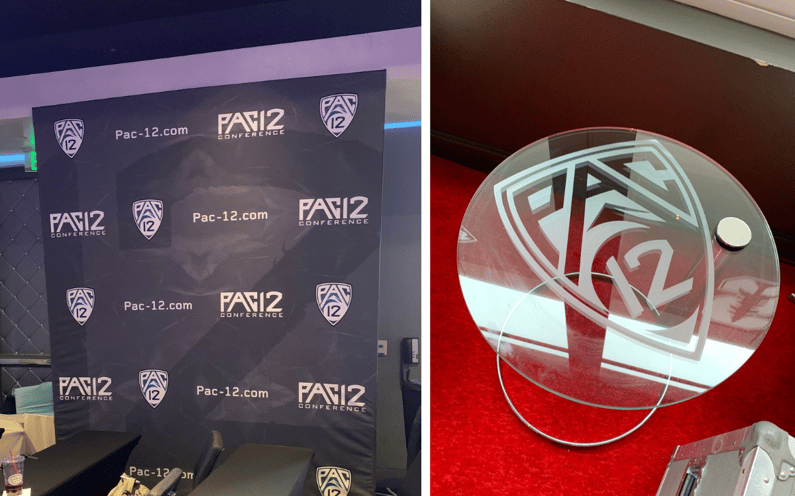 A3 VISUAL'S INSTALLATION AT HOLLYWOOD'S W HOTEL
To create the best atmosphere for press and interview opportunities, our team produced a number of step and repeat media backdrops that turned Hollywood's W Hotel into a branded headquarters for the day.
From column wraps to elevator decals, stair graphics, and more, our team installed several cohesive assets that brought the entire space together. We also highlighted the twelve universities in attendance with seamless window decals. As a final touch, our team set up a fully customized ping pong table for coaches and players to take a break and enjoy themselves throughout the day.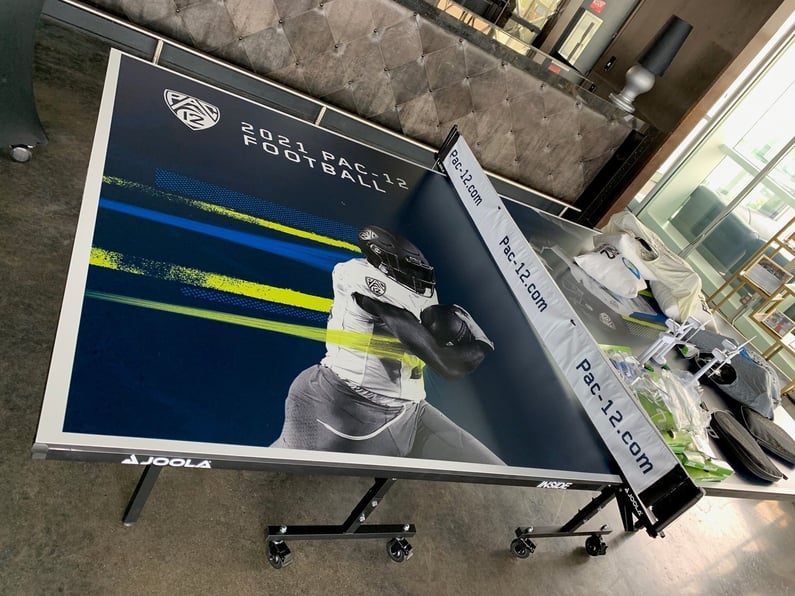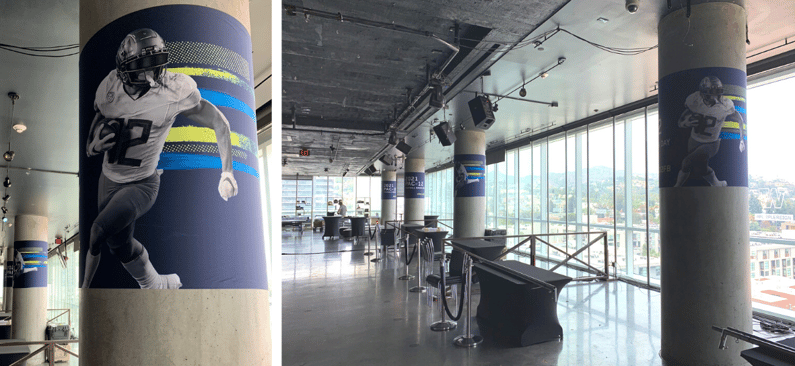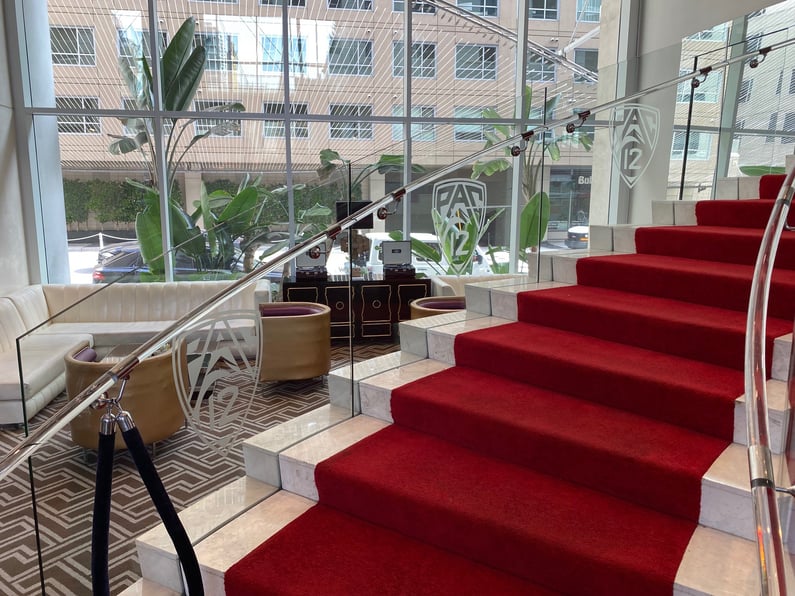 GEARING UP FOR THE RETURN OF COLLEGIATE SPORTS
After a long year of empty stadiums and canceled games, everyone is eager to get back to live sports—including both fans and athletes.
And as collegiate leagues start up again this fall, our team is excited to help teams prepare for one of the most highly-anticipated seasons in sports history. From outfitting a single stadium to celebrating school spirit across an entire campus, our skilled team of designers and installers can make any university gameday-ready this fall.
Browse more examples of our installations below and contact us for a free quote today at a3visual.com.