When it comes to celebrating the end of a college football season, fans travel from all around to witness a championship game in person. The same was true for this year's College Football Playoff game between Georgia and TCU.
Los Angeles was chosen as the host city for this year's game, and tens of thousands flocked to Southern California to participate in the festivities. A select number of hotels and hospitality chains help celebrate the championship with branded activations that welcome both opponents' fans. This year, we worked with our partners at Infinite Scale to help transform Los Angeles' JW Marriott, InterContinental Hotel, Omni Hotel, Sheraton Grand, and LAX Marriott.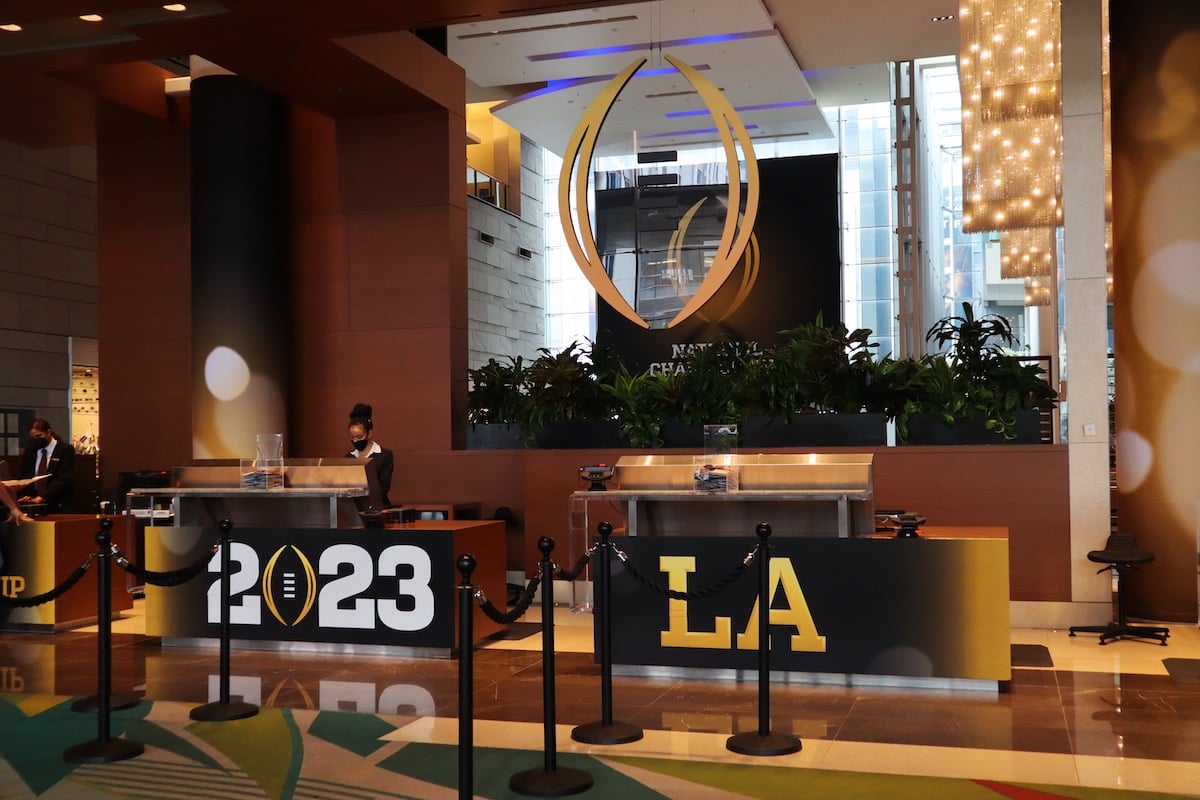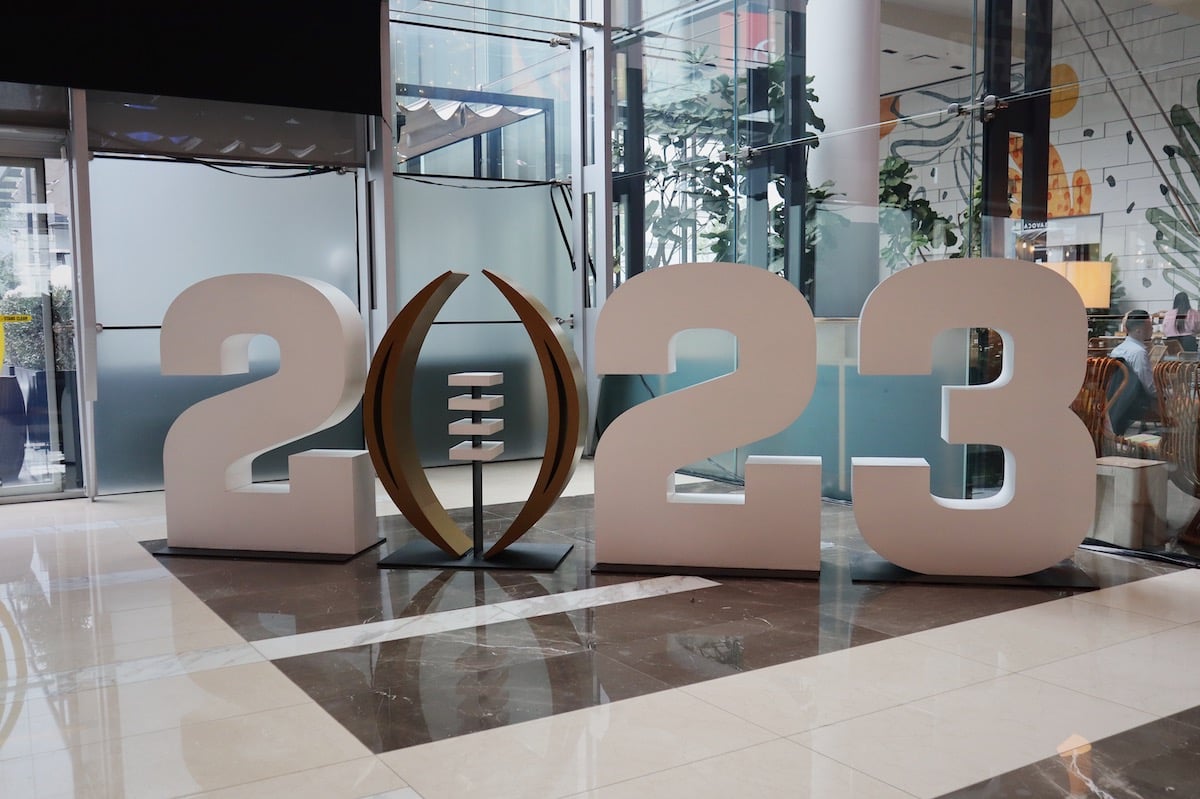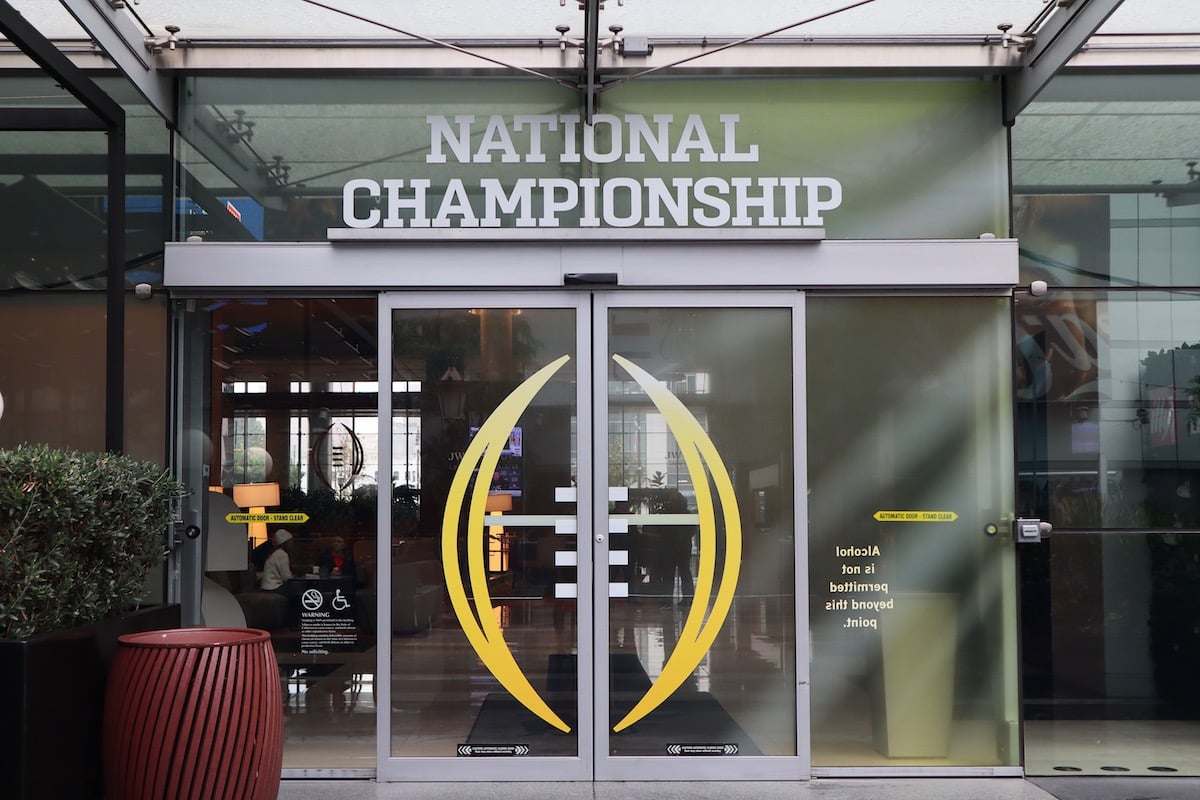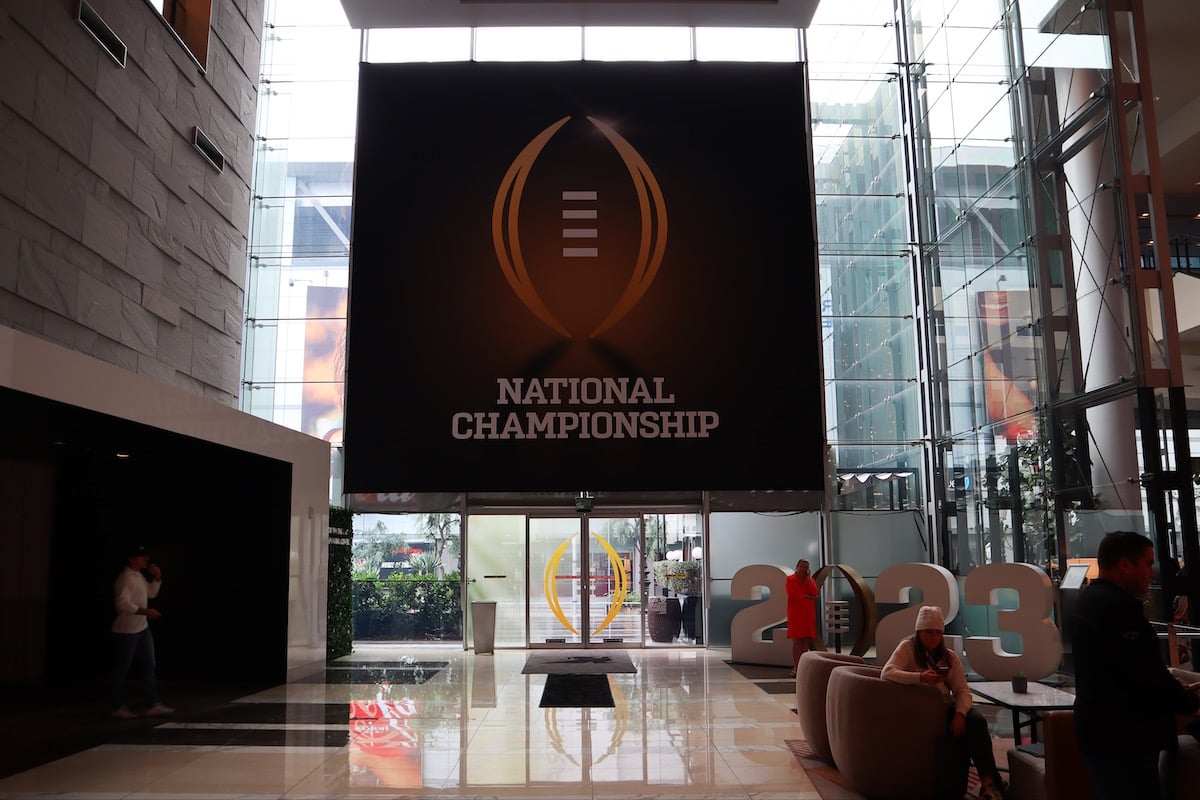 A3 Visual Helps Welcome Guests for the 2023 College Football Playoff Championship
When it comes to transforming venues such as hotels and other hospitality locations, it's important that these installations be both easy to install and remove. Once the College Football Playoff game was over, these properties needed to be quickly returned to their normal state.
Thankfully, vinyl decals provide a quick and effective option for such activations. With our carefully trained team of installation experts, these graphics can be put in place in a matter of hours—and be safely removed once the event is over.
We installed these decals across a variety of placements, including the front registration desks, entry walls, property lobbies, and more. Although the majority of our installation included UV-printed vinyl, we also provided several custom banners that were secured with velcro. These graphics were printed using direct dye sublimation techniques and were installed on various columns.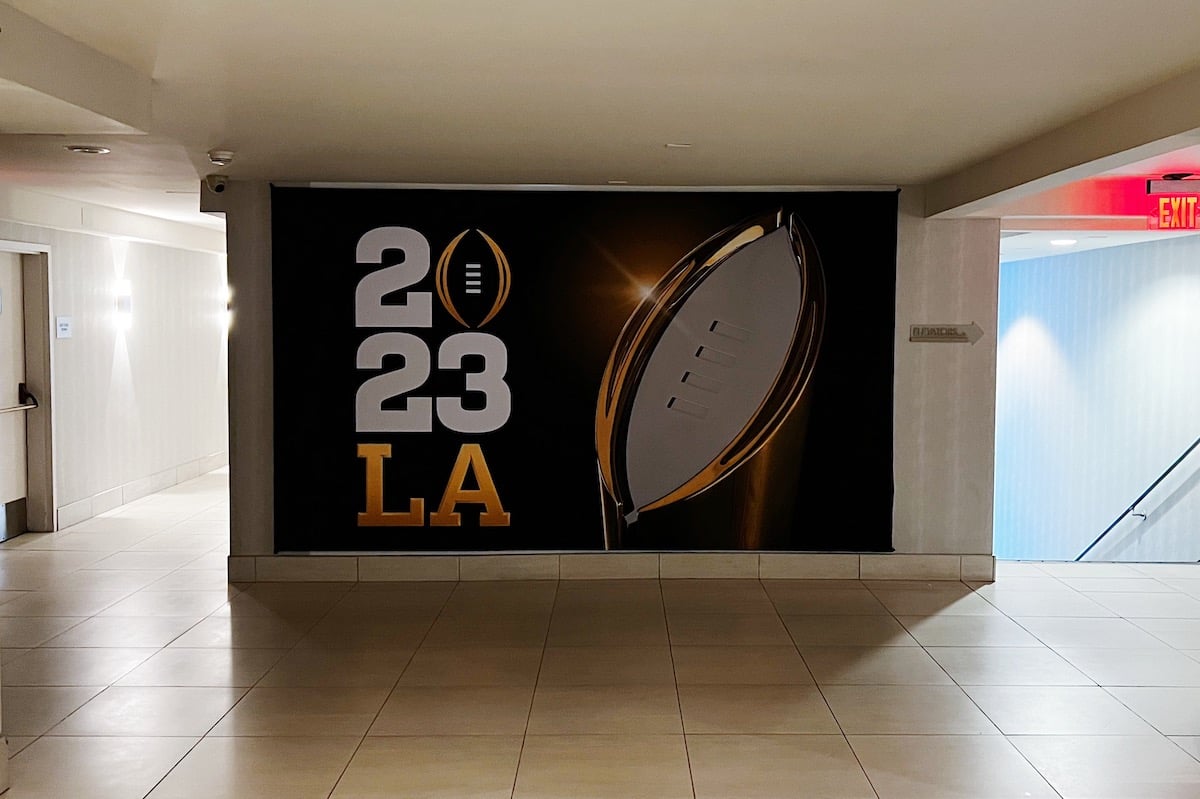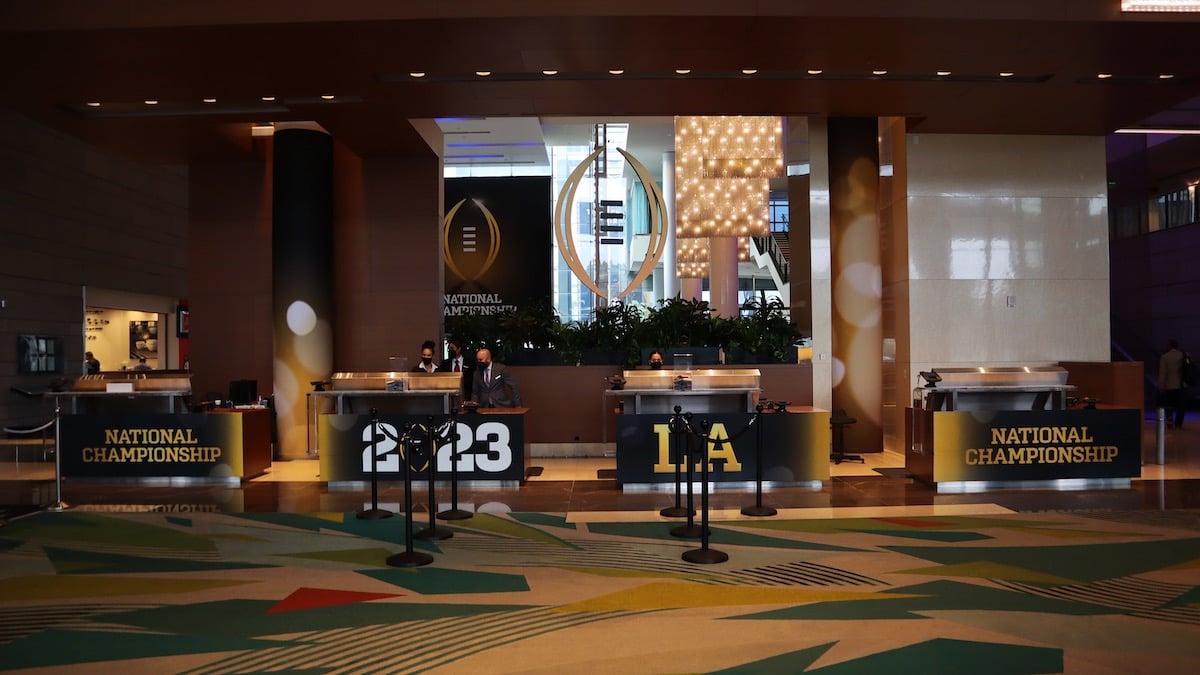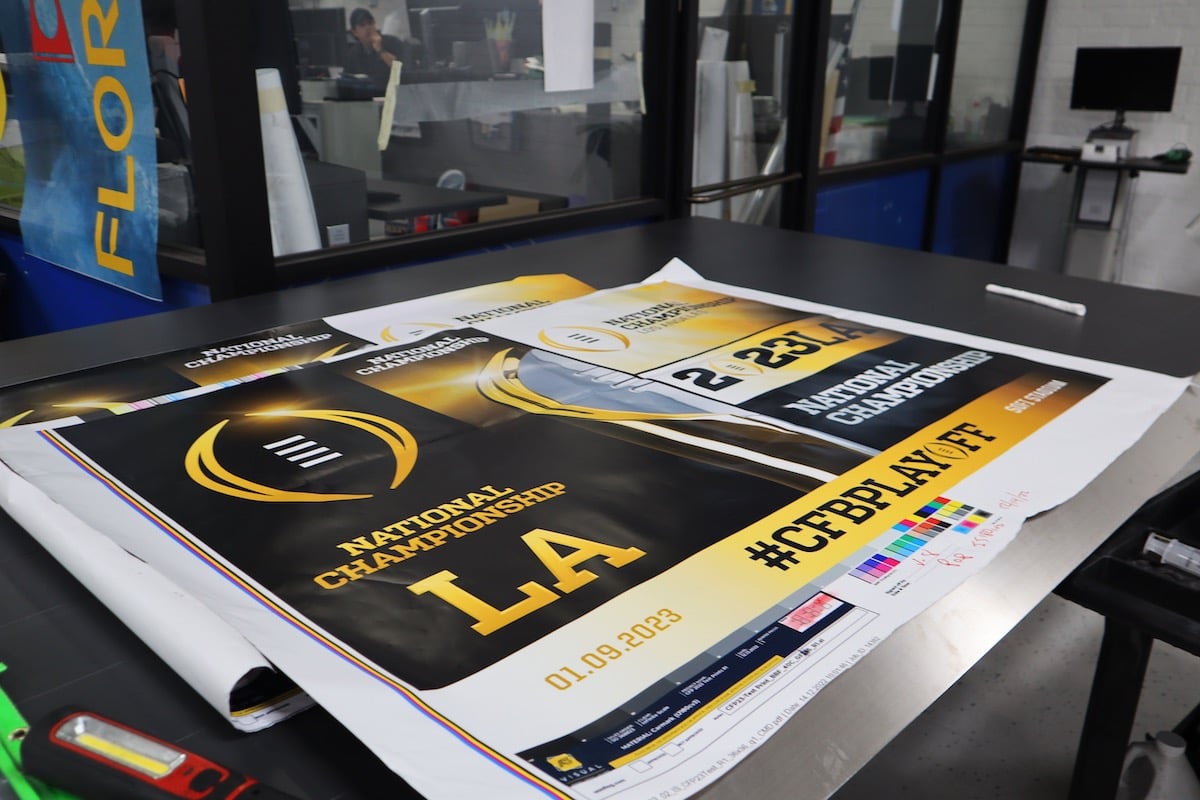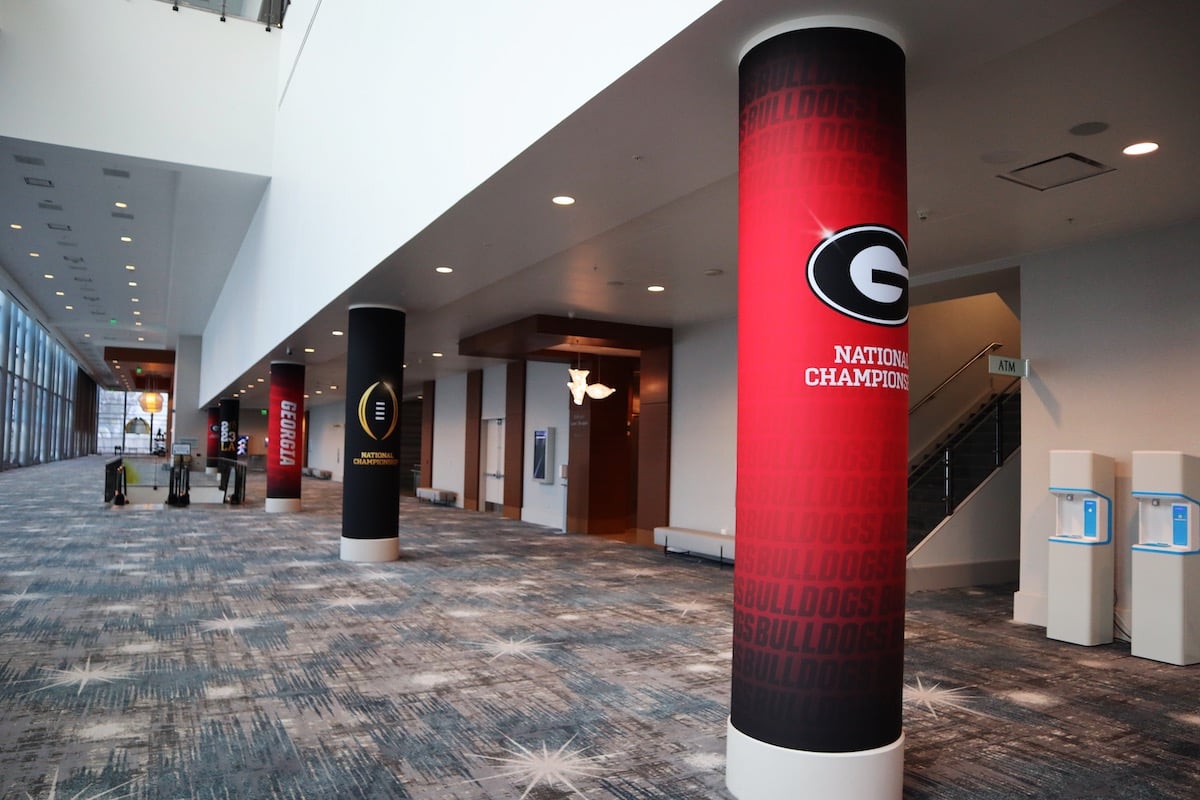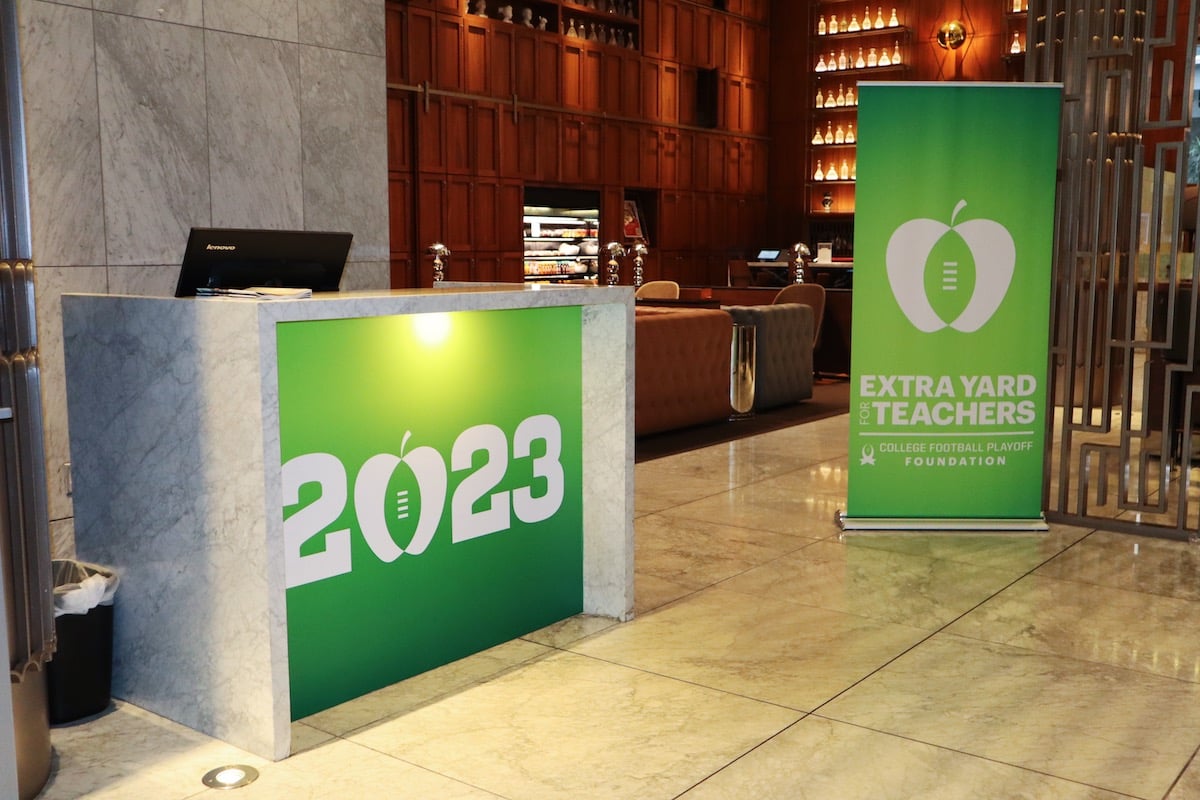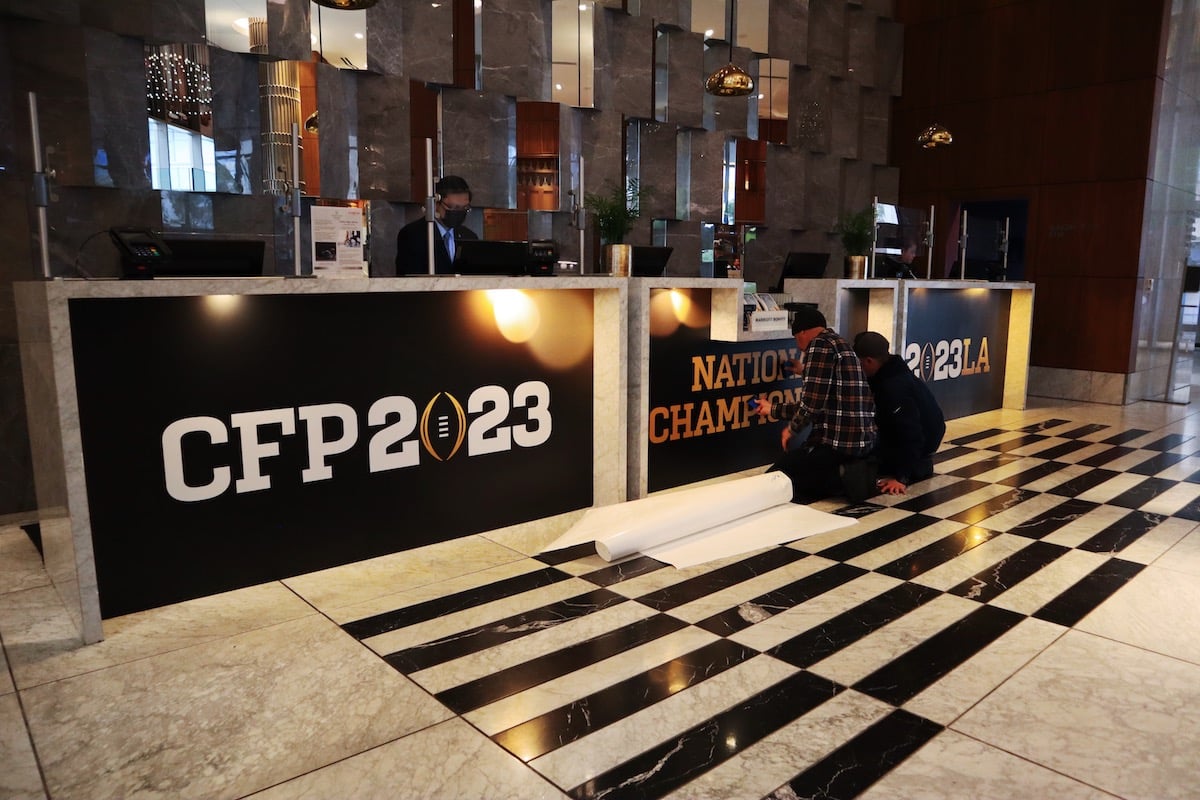 Sports-Themed Hotel Activations by A3 Visual
At A3 Visual, we understand the importance of creating a memorable experience for guests and fans at large sporting events. Our team is here to help make your next hospitality activation stand out from the crowd with our custom vinyl decals, banners, and other custom-fabricated solutions.
We're proud to have been a part of this year's College Football Playoff National Championship celebration in Los Angeles—and are excited for what comes next. Whether you are looking to transform a single hotel or an entire chain of properties across multiple locations, let us know how we can help bring your vision to life.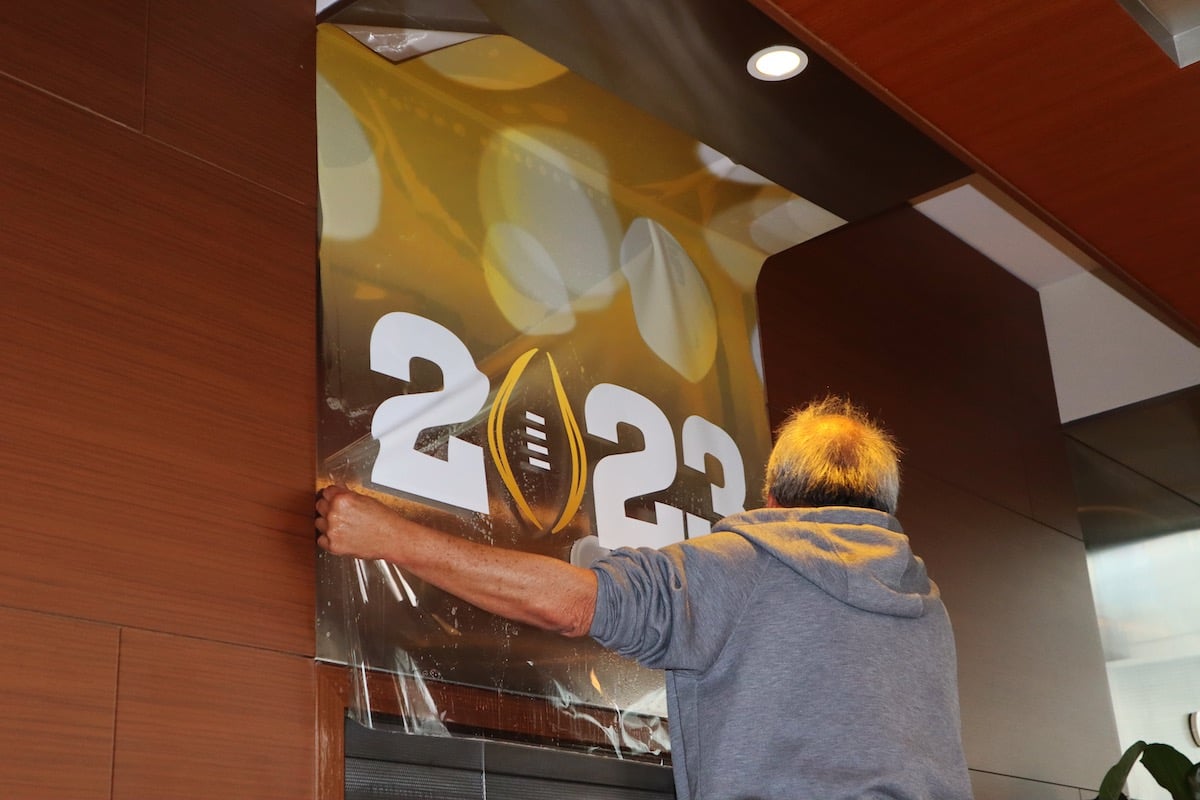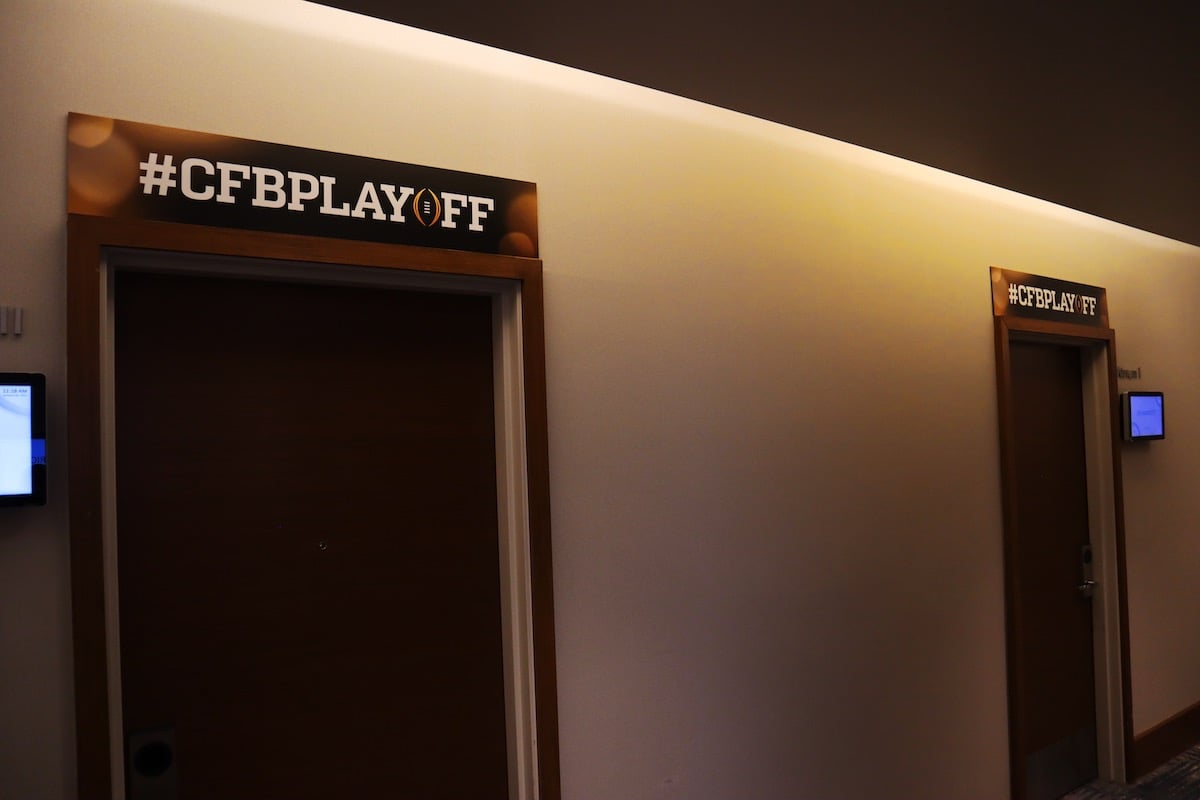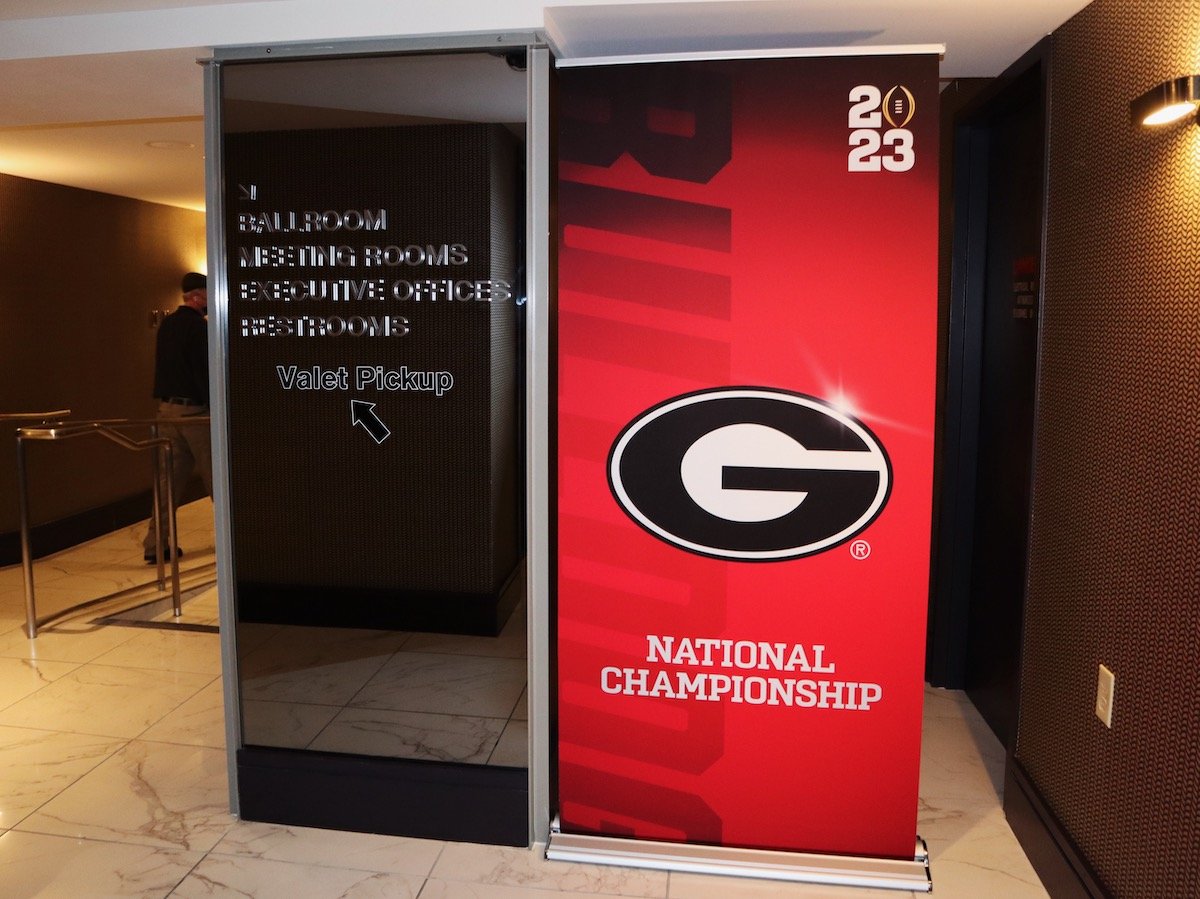 Tourism and Hospitality for the 2023 College Football Playoff
It's no surprise that large sporting events such as the College Football Playoff National Championship have a huge impact on tourism.
With tens of thousands of people traveling to Los Angeles for the big game, hotels and hospitality chains are often overwhelmed with visitors from out-of-state. This influx of people typically brings a surge in profits for local businesses and stimulates economic growth throughout the area. From restaurants to retail, transportation, and more, the impact is felt throughout the city.
To ensure a great experience for visitors, many hotels engage in brand activations to create an unforgettable atmosphere for sports enthusiasts. From transformed lobbies and foyers to elevator decals and entrance graphics, football fans feel the energy of the championship game from the moment they begin their stay.