With the NBA in full swing and the NFL just weeks away from the Super Bowl, it's fair to say that teams and fans alike are eager to return to normal. And this year, sports leagues are doing everything they can to reignite fans' spirit and joy in cheering for their favorite teams.
Our team at A3 Visual is dedicated to ensuring a safe and enthusiastic athletic season. We're excited to provide resources for before, during, and after each game that elevate the fan experience in every way.
BEFORE: BRANDED STADIUM & ARENA INSTALLATIONS
Before kickoff, there are plenty of ways to engage and excite venue personnel, coaches, and most importantly, the athletes. Our team designs, prints, and installs a variety of exterior graphics, from branded gate entrances to custom wayfinding signs, window and door decals, and more. Inside the sports facilities, we also offer a number of high-impact wraps and banners to help transform administrative offices, locker rooms, gyms, and more.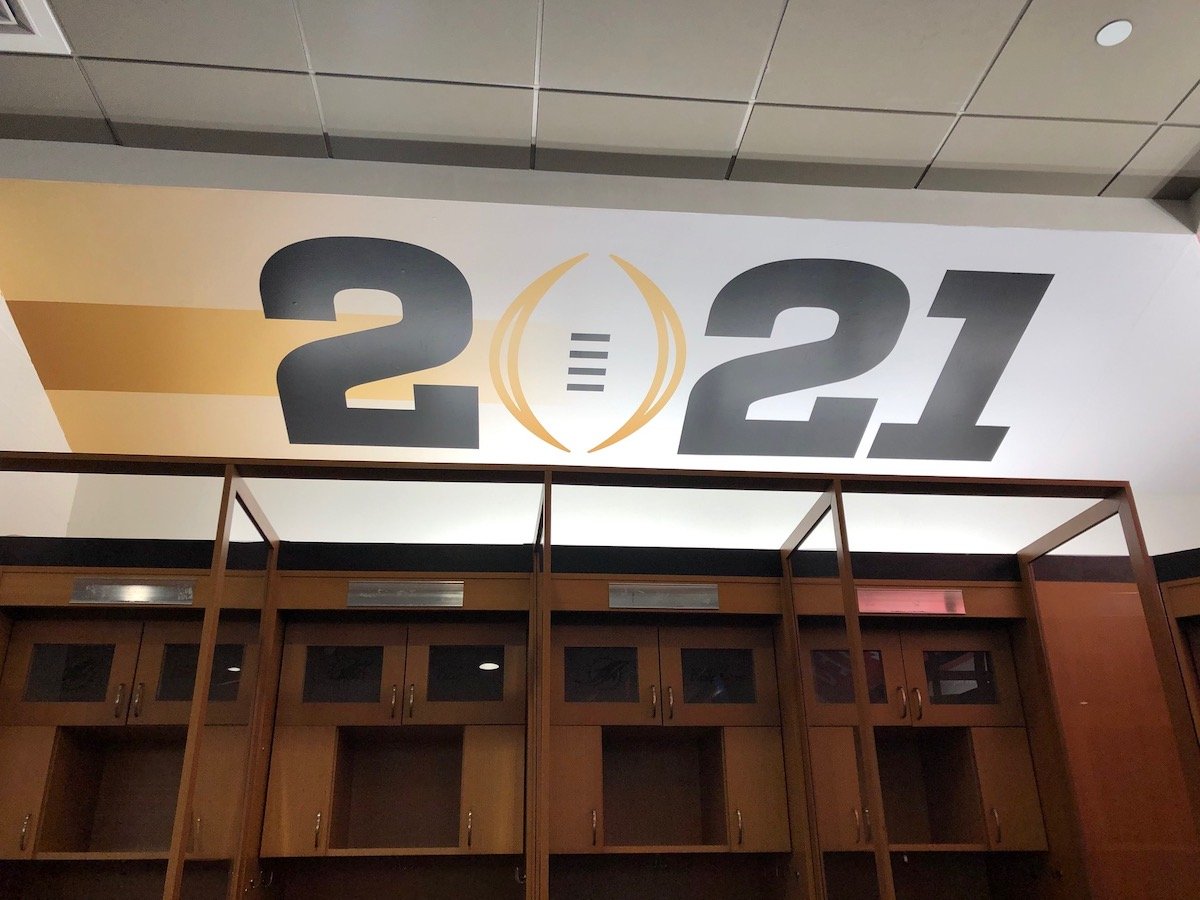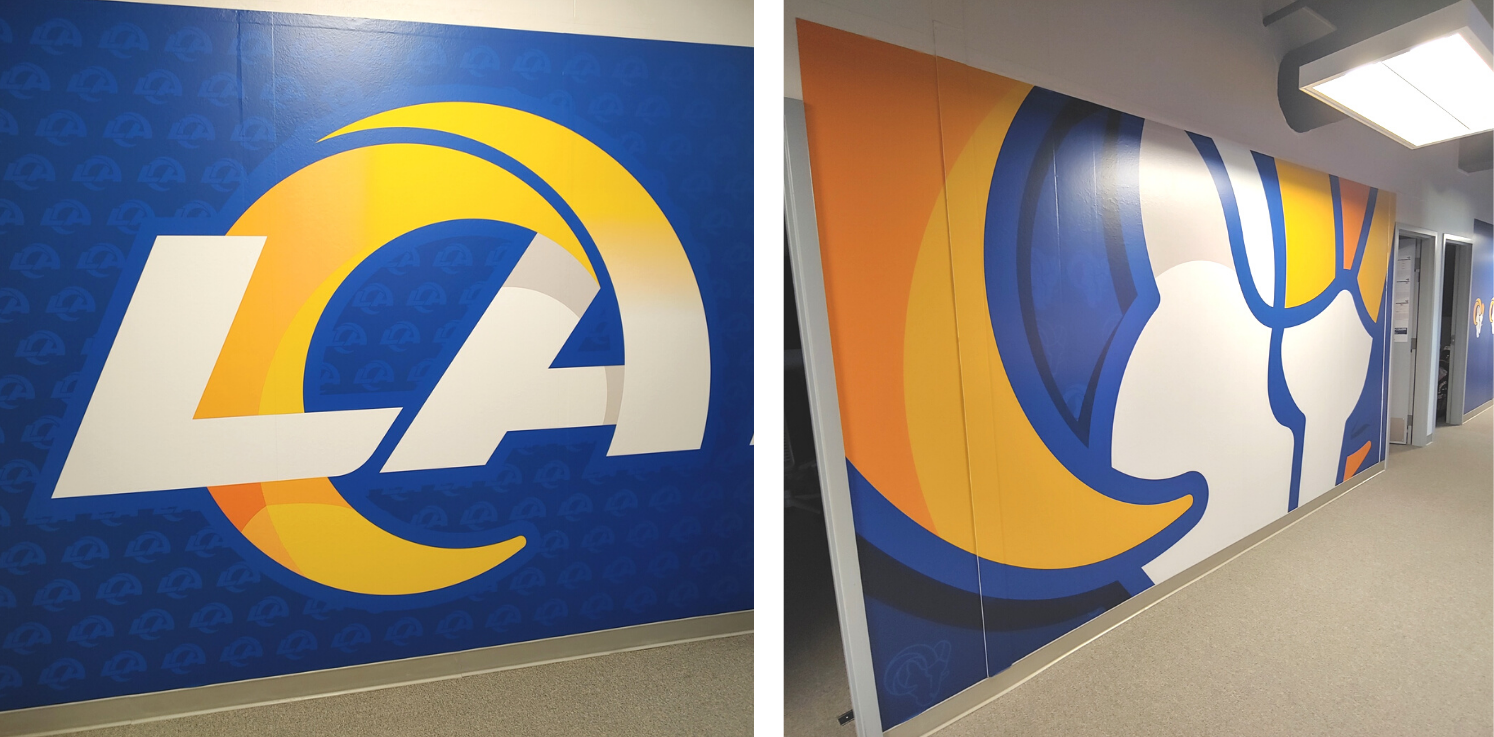 While some teams are welcoming fans back to the stadium, that still isn't the norm for most leagues. To help encourage the usual enthusiasm a traditional sports season brings, teams have had to get creative when it comes to engaging fans for new game day traditions. Without the usual roar of the crowd inside the stadium, it's never been more important to amplify the excitement prior to kickoff. Although nothing can replace the true experience of sitting in a crowded arena, custom cardboard cutouts have helped bridge the gap for many of today's sports fans.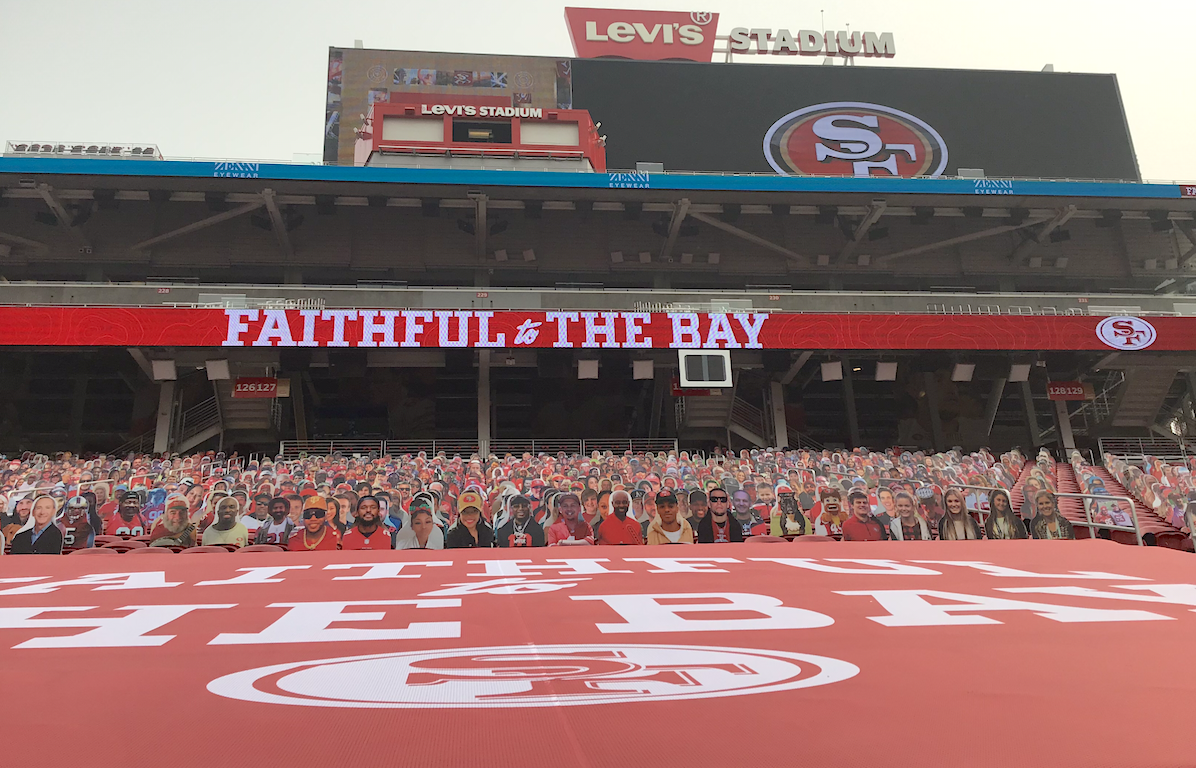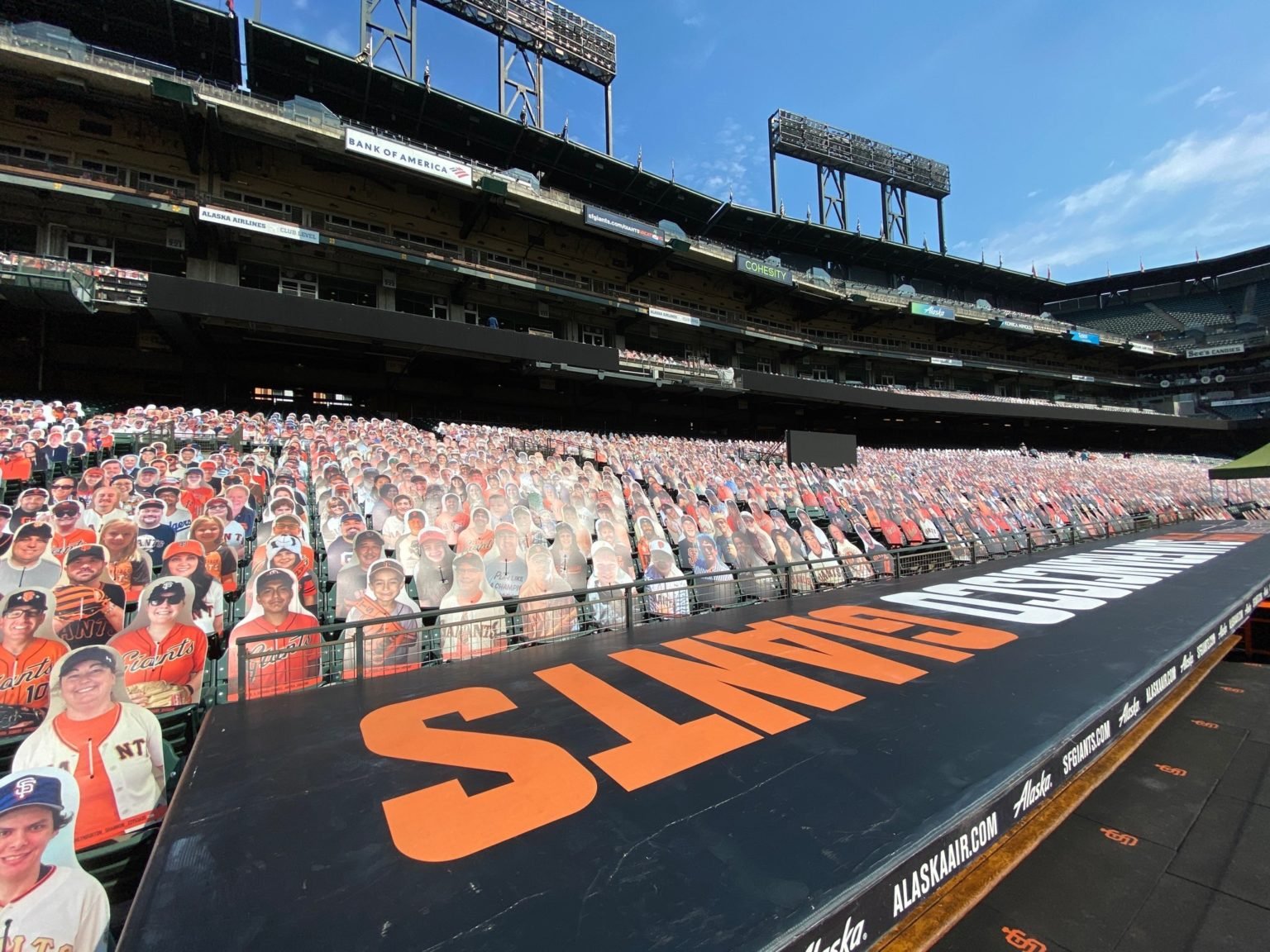 DURING: INTERIOR INSTALLATIONS TO BOOST ADVERTISER REVENUE AND VIEWERSHIP
Whether fans are watching from home or courtside, viewership reaches its peak during gametime. For both teams and their advertiser partners, taking advantage of this time is crucial. With millions of added impressions from televised and streamed events, there's an opportunity to generate additional revenue with strategic media placements around the field or court. For football and soccer games, tunnel wraps and field graphics offer the perfect opportunity for sponsors to air their content. Seat covers and stadium banners also provide valuable real estate for team slogans, mascots, or additional sponsor placements to regularly appear on camera. These locations provide opportunities for advertisers to showcase their brand and for teams to reconcile the lost profit from decreased ticket sales.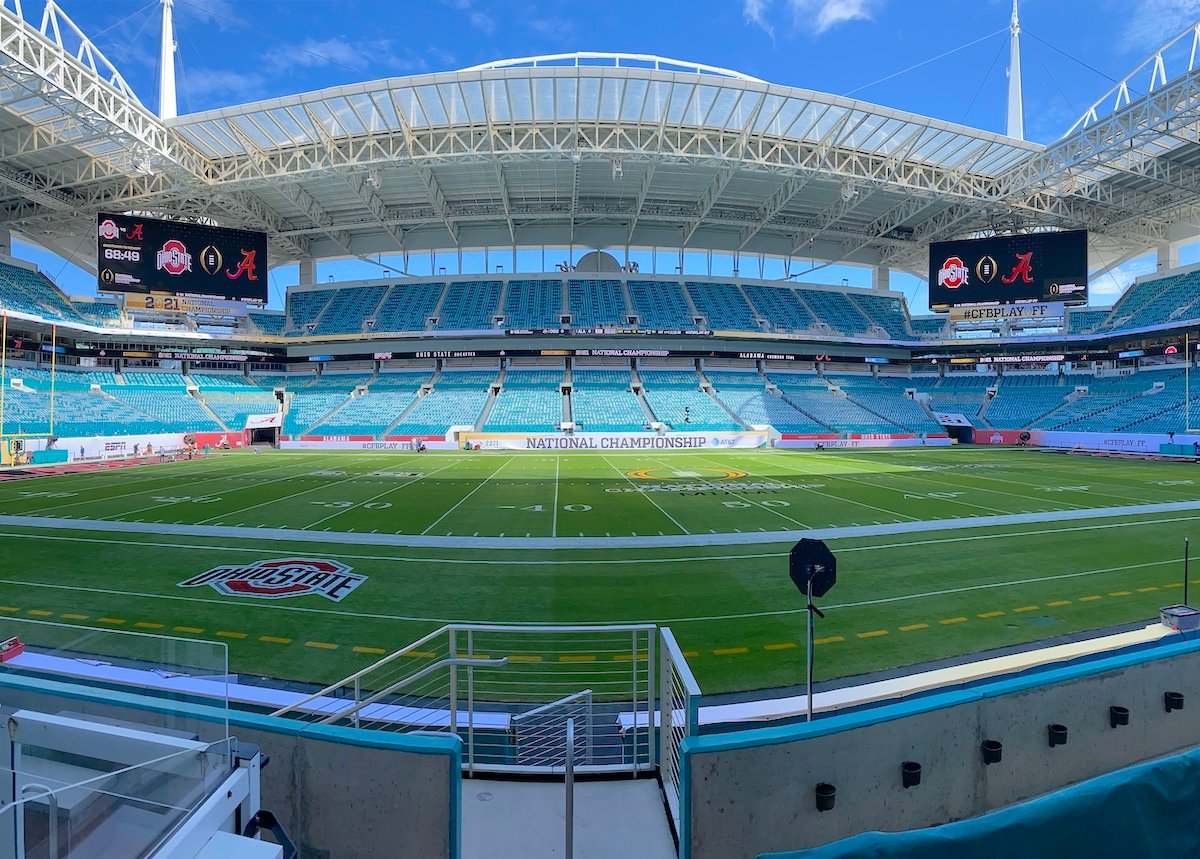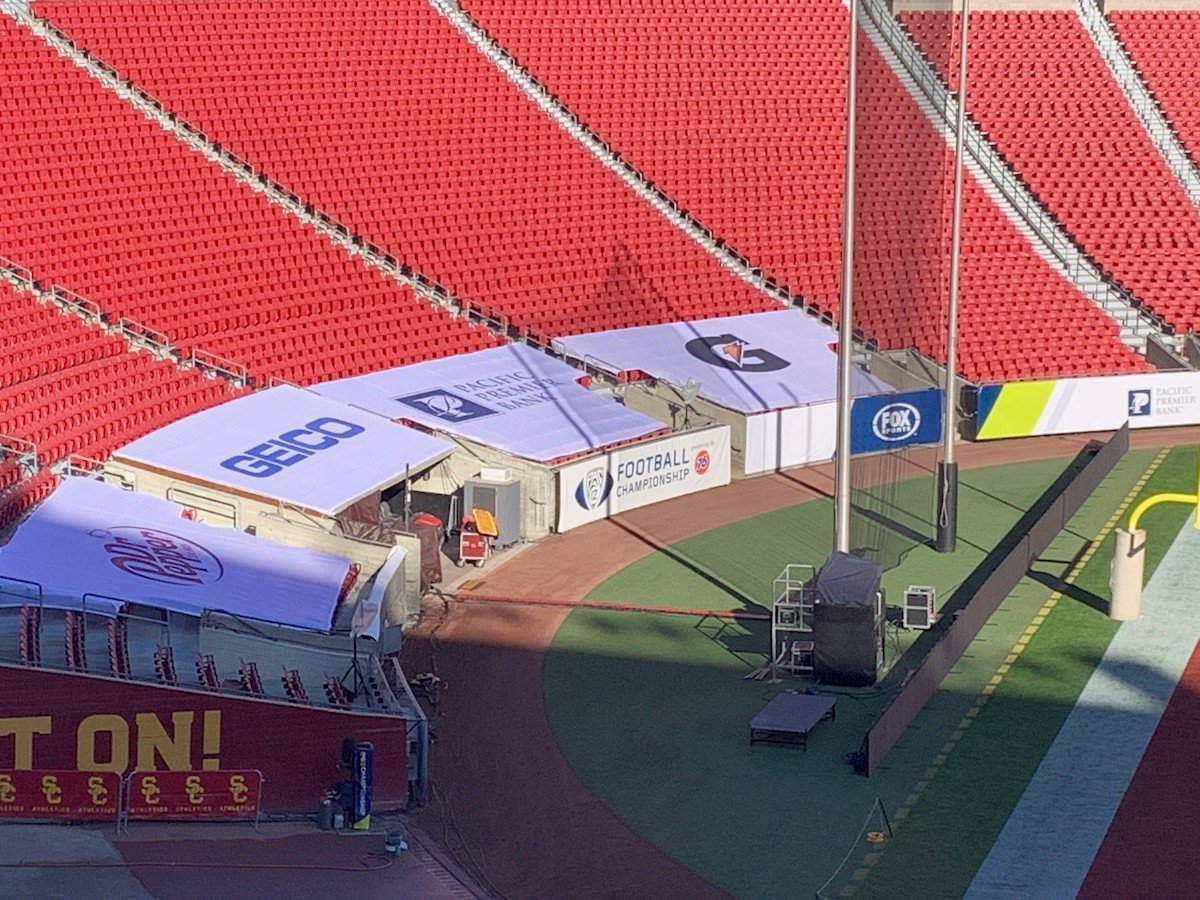 AFTER: ENGAGING FANS DURING PRESS CONFERENCES WITH BRANDED BACKDROPS
With all of the changes that took place during the past sports season, fans are eager for extended facetime with their favorite athletes. A3 Visual's custom branded backdrops are a great way to highlight athletes during the post-game press conferences. These fabric banners offer a clean and professional setting for coaches, staff, and players to address their fans and viewers.
To ensure athlete and coach safety, these backdrops can also be printed on antimicrobial material using our SafeTouch fabric.
Interested in maximizing your athletic season? Contact us for a free quote today.