It's official—a new luxury hotel is coming to Long Beach. Fueled by renewed momentum following a change in operators, the Breakers Hotel is set to open next fall.
In partnership with Pacific6 Enterprises, Fairmont Hotels and Resorts is adding the property to its existing and extensive hospitality portfolio. Following the completion of a substantial remodel that has helped transform the venue, the Breakers Hotel is set to be the city's only luxury property. Guests can enjoy the first-class amenities, including a spa, rooftop lounge, pool, restaurant, and more.
We recently worked with the Long Beach Area Convention & Visitors Bureau to produce a series of graphics for the hotel's launch announcement.
Photos courtesy of the Long Beach Area Convention and Visitors Bureau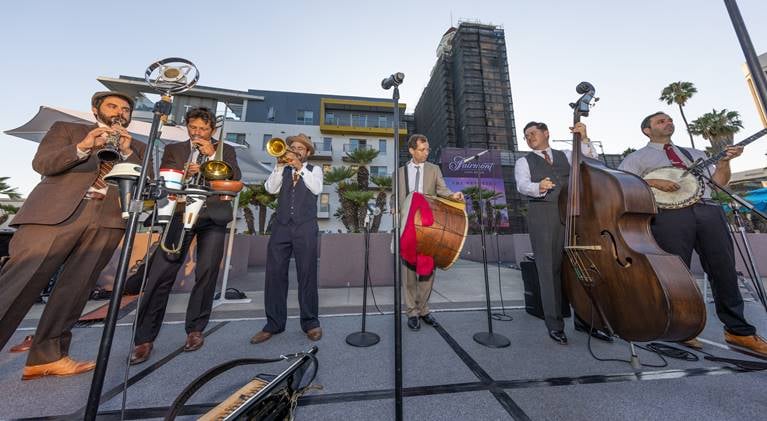 About Fairmont The Breakers, Long Beach
With deep historical roots in the city of Long Beach, The Breakers' original building was first designated as a landmark in 1989. Past owners have honored the significance of the property, making city-approved modifications to maintain as much authenticity as possible. The latest renovations focus on elevating the property as a luxury accommodation within the city of Long Beach.
Steve Goodling, president and CEO of the Long Beach Convention & Visitors Bureau, shared with the Long Beach Business Journal what a positive impact the hotel would have on the city. "Previously, certain conventions were not able to choose our destination because we were unable to offer a luxury boutique hotel," says Goodling, "Fairmont's presence in Long Beach allows us to grow both our convention and pleasure travel markets."
The property will help foster a new luxury tourism market in the Southern California city.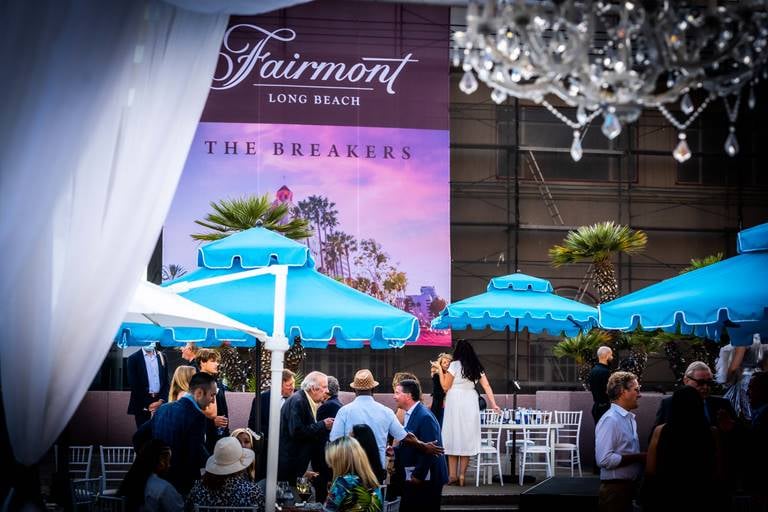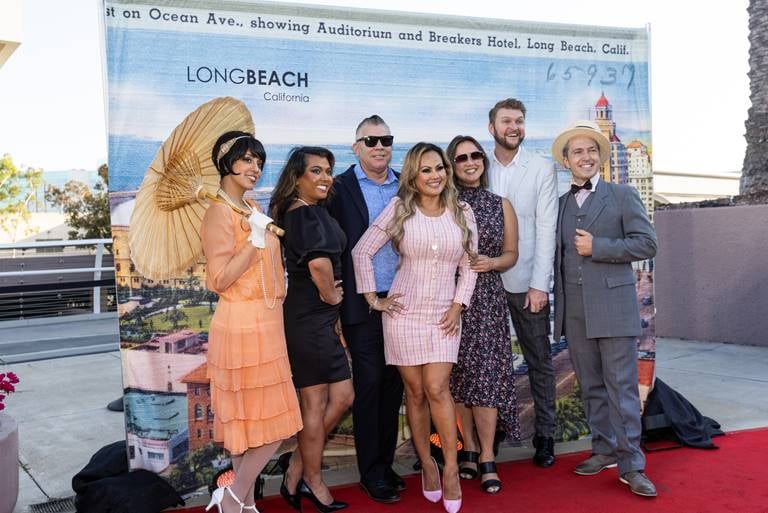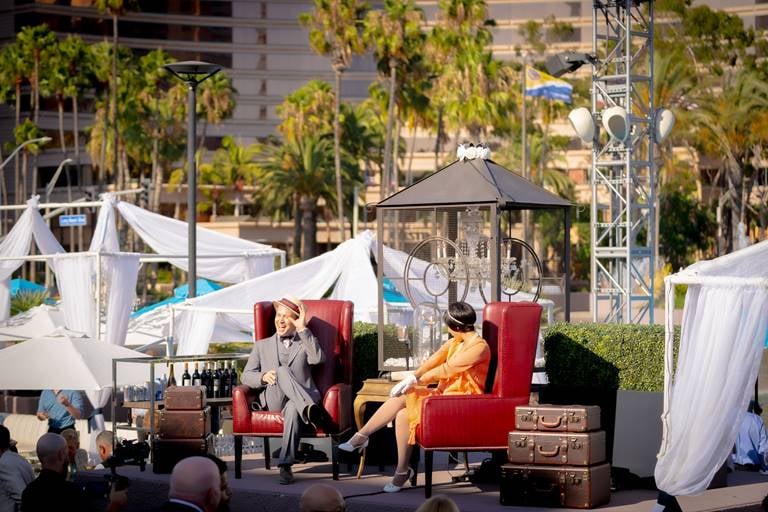 The Breakers Hotel Announcement Graphics
Ahead of the property's announcement event, our team at A3 Visual carefully surveyed the venue. We worked closely with our partners at the Long Beach Convention & Visitors Bureau to capture accurate measurements that would inform our installation and fabrication process. The Terrace Theatre—the jewel of the Long Beach Performing & Entertainment Center—provided the perfect stage to showcase the new hotel.
We produced a variety of custom banners and backdrops for the activation, including a combination of both mesh and blockout fabric. Depending on the application and placement, each banner was printed either using direct dye sublimation or ultraviolet techniques. The banners ranged in size from 288" wide to 360" tall. We also supplied a variety of rental hardware along with a 3-person installation crew.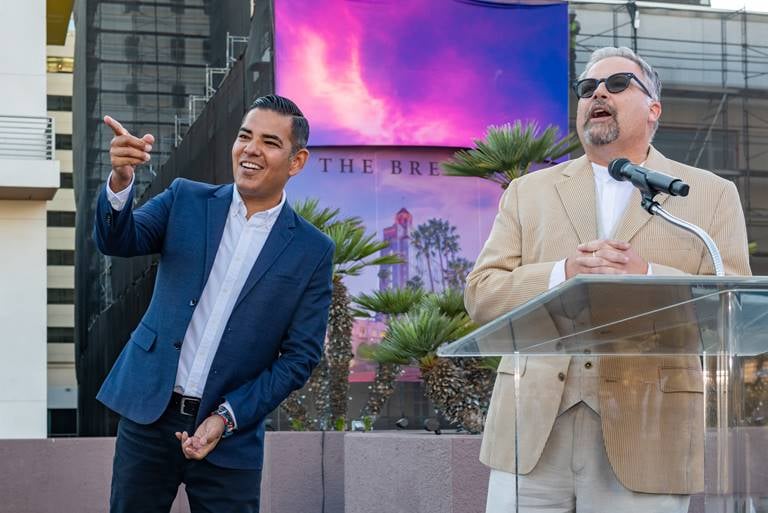 Hospitality Activations by A3 Visual
Over the years, we have worked with a wide variety of hotel and hospitality brands. From event-specific activations to new property announcements and more, we work with our clients to provide a cohesive on-site experience from the moment guests arrive. Our deep expertise gives us the ability to provide educated recommendations to our clients, whether it be in materials, applications, designs, and more.
Interested in working together on your next project or activation? Request a free quote today.