With fans still buzzing on the heels of the Super Bowl, one thing is for certain: the sports world is ready for more live events.
And with the COVID-19 pandemic still limiting the ability to host crowds in stadiums and arenas, the NHL opted to host a pair of true outdoor games in a picturesque setting, far away from any stadium.
Here's a close look at our recent installation, featuring our collaboration with Infinite Scale.
ABOUT THE EVENT: NHL OUTDOORS AT LAKE TAHOE
This past weekend, four teams—the Colorado Avalanche vs. Vegas Golden Knights, and the Boston Bruins vs. Philadelphia Flyers—were able to enjoy a view of the Sierras while competing in the NHL Outdoor games. Rather than opting for an iconic baseball or football stadium like previous outdoor games, the NHL built a professional-grade rink on the 18th fairway of Edgewood Tahoe Golf Course, just a few feet from the banks of Lake Tahoe. While the usual roaring crowds of hockey fans were not present on-site, the teams were flanked by scenic mountains, lake views, as well as some highly motivated onlookers in kayaks and boats lingering near the shore.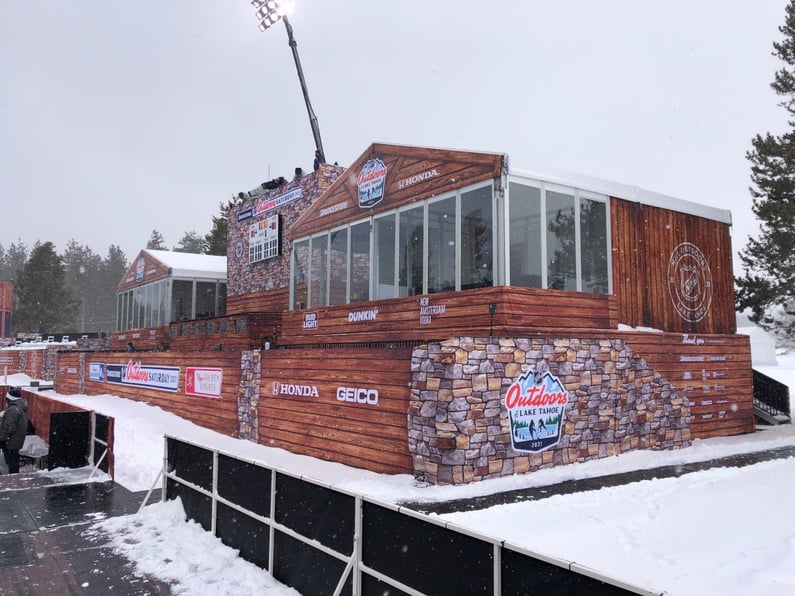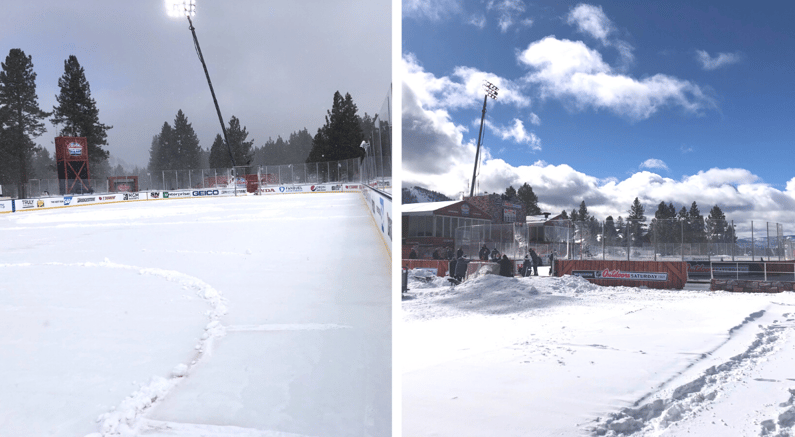 A3 VISUAL'S INSTALLATION WITH NHL OUTDOORS
With the help of Infinite Scale's scoping and design work, our team at A3 Visual installed everything from scoreboard decals, to sponsor and team flags, signs, banners, rink wraps, entryway graphics, and more. Totaling tens of thousands of square feet of fabric, vinyl, and decal installations, this project was larger-than-life in both scope and materials. Due to the varying weather, our team opted for our sturdiest material and inks that could withstand both constant sun and harsh temperatures. Not to mention a fresh half-foot of snow right before gametime!
To fit the outdoor theme of the event, we printed the locker room and exterior wall banners to mimic log cabins. When it came to highlighting the teams and event sponsors participating in the event, we mounted towering promotional flags on huge 13' Flagpoles. For each team, their signs were printed on rigid Sintra board, which is uniquely made to tolerate multiple days outside.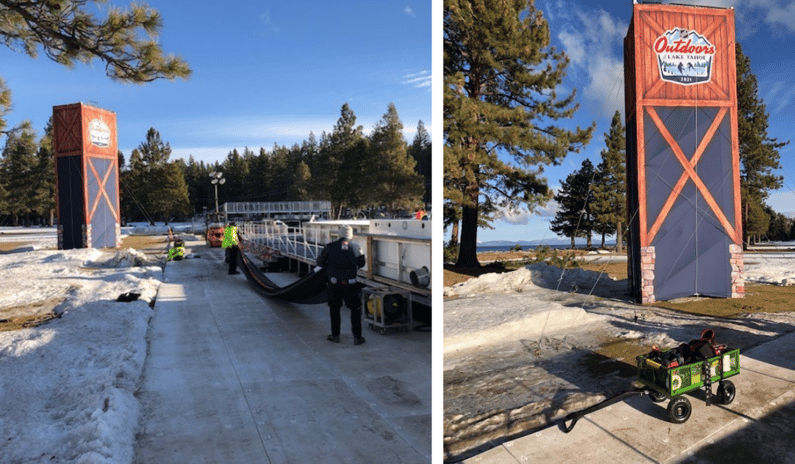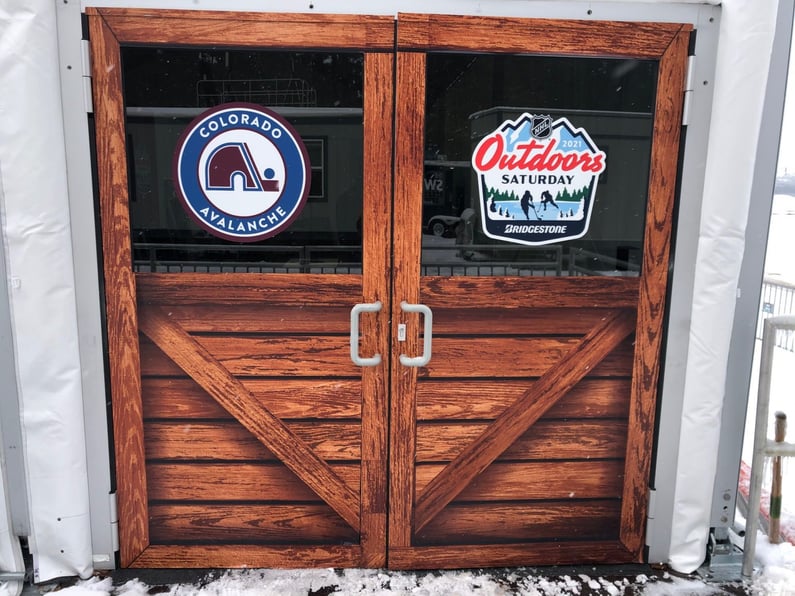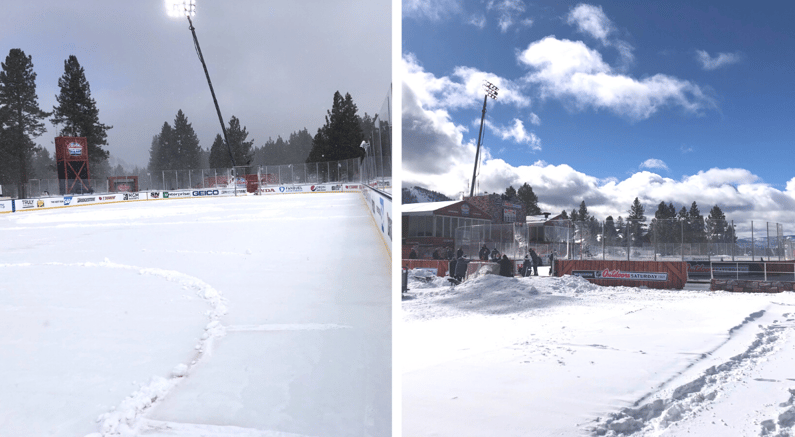 THE BENEFITS AND CHALLENGES OF OUTDOOR ACTIVATIONS
With highs in the mid-forties and lows in the teens, the NHL Outdoors event banners, decals and signs experienced a wide range of extreme weather. While it can be a challenge to ensure everything stays in pristine condition, our crews were on-site throughout the event to handle any necessary fixes or adjustments, as well as facilitate the team graphics changeouts between games.
While these highly unique NHL games did not host in-person fans, the stunning outdoor setting, warmer temperatures, and sunny weather made for a visually stunning and memorable event, unlike any previous NHL outdoor games.
View more photos from our installation below.