Summer is here, and outdoor entertainment is in full swing. From festivals and concerts to corporate fundraisers, retreats, sports games, and more, the season's event schedule is on track to be a busy one.
Over the years, we have worked closely with iHeartMedia to produce a variety of the company's live events and concert series activations. And as thousands of music-lovers set out this summer to attend venues all across the country, our team has been busy helping local event organizers prepare for peak-season crowds.
Here is a closer look at how we helped iHeartMedia activate Southern California's Dignity Health Sports Park for the 2022 KIIS FM Wango Tango Festival.
Photo credit to Dana Pleasant
About iHeartRadio's Annual Wango Tango Concert
Held Saturday, June 4th, this outdoor concert welcomed some of the industry's biggest names in music—including Shawn Mendes, The Chainsmokers, Camila Cabello, Charlie Puth, 5 Seconds of Summer, and more. Thousands of guests attended this year's event as the legendary KIIS FM concert made its return as one of the most highly-anticipated summer events in Southern California.
iHeartRadio has substantially expanded their live events calendar in recent years, now including major performances like the iHeartRadio Music Festival, iHeartRadio Music Awards, the nationwide iHeartRadio Jingle Ball Concert Tour, iHeartRadio Fiesta Latina, iHeartCountry Festival, iHeartRadio ALTer Ego, and iHeartRadio Podcast Awards.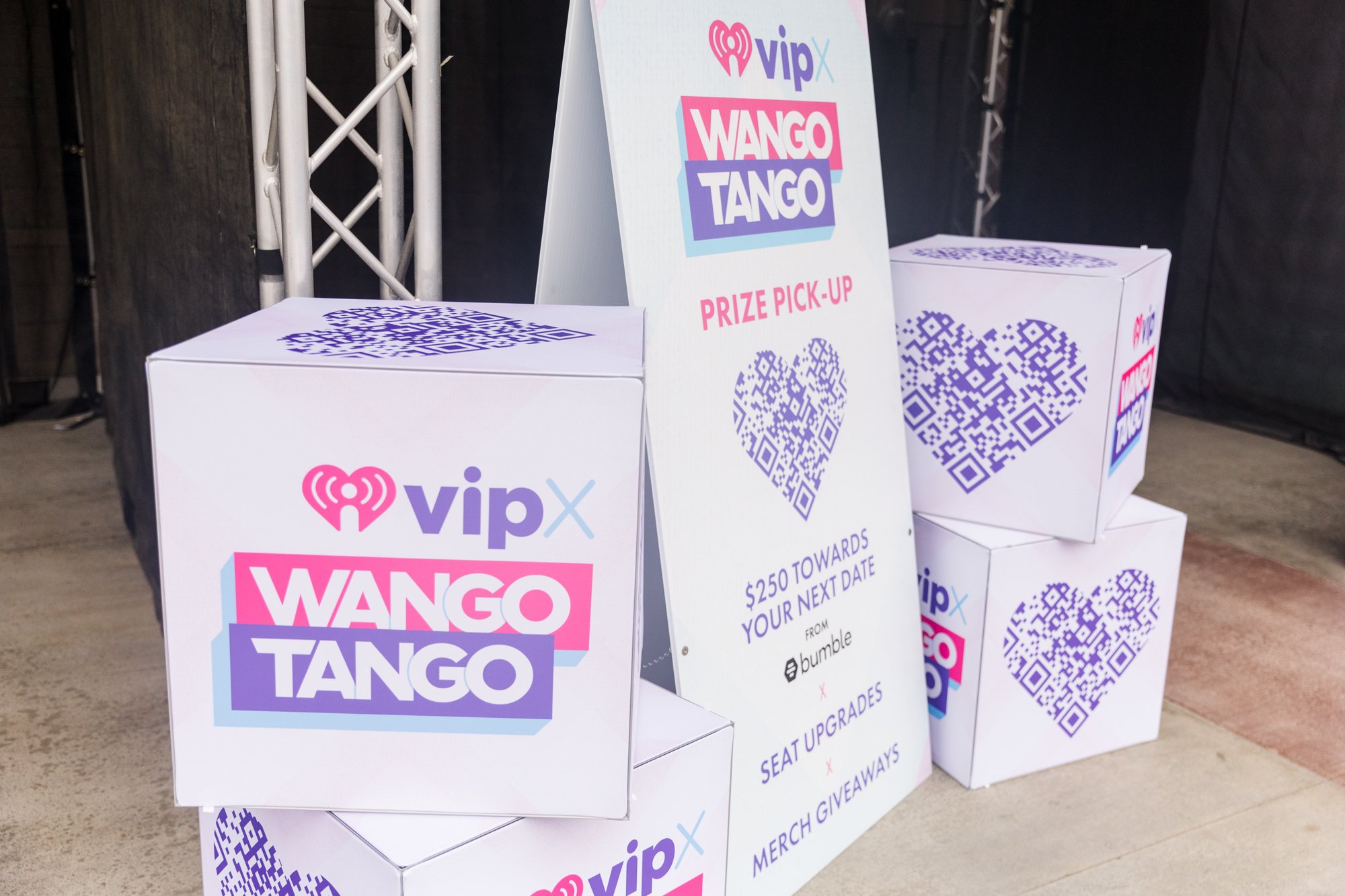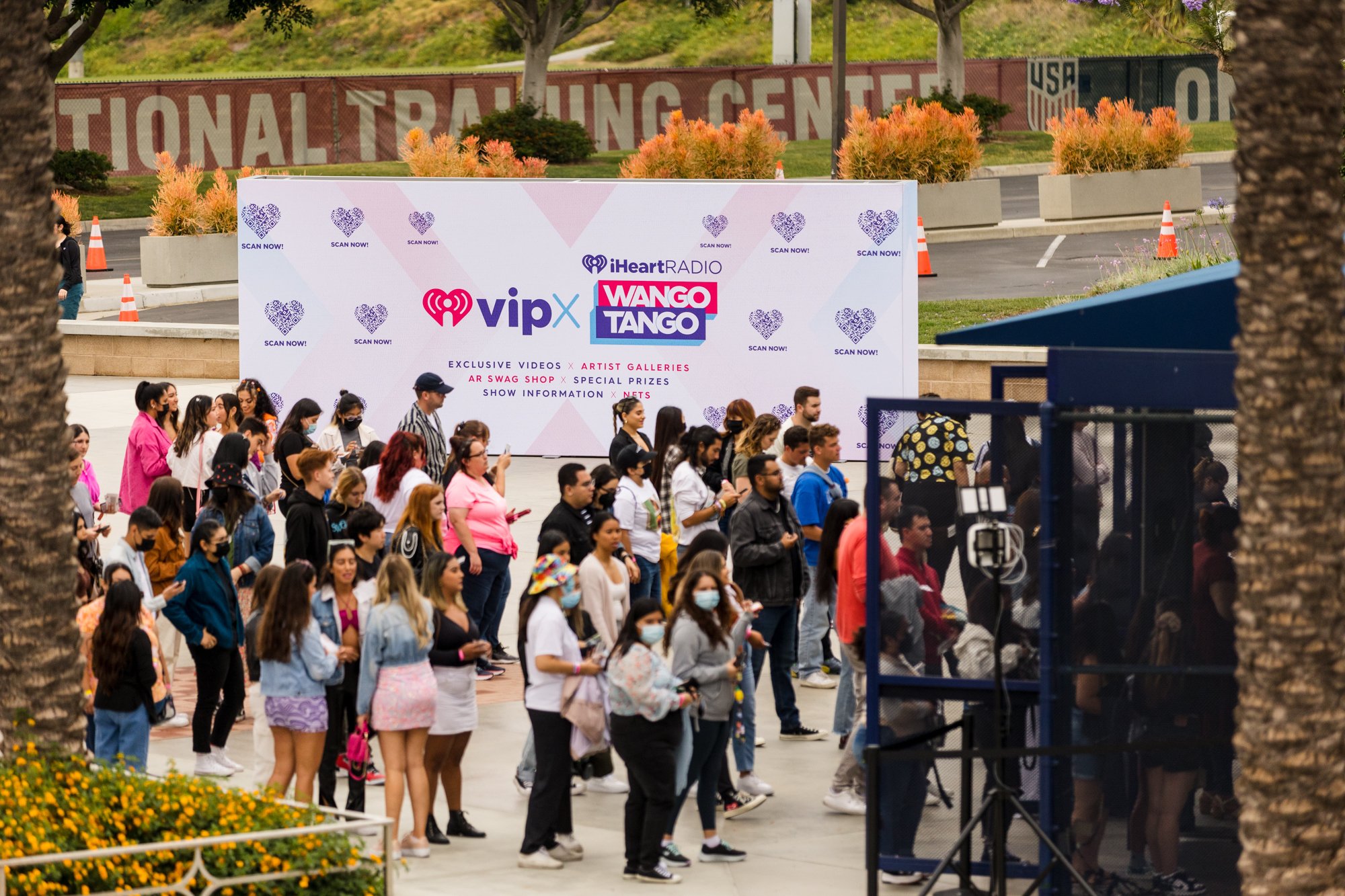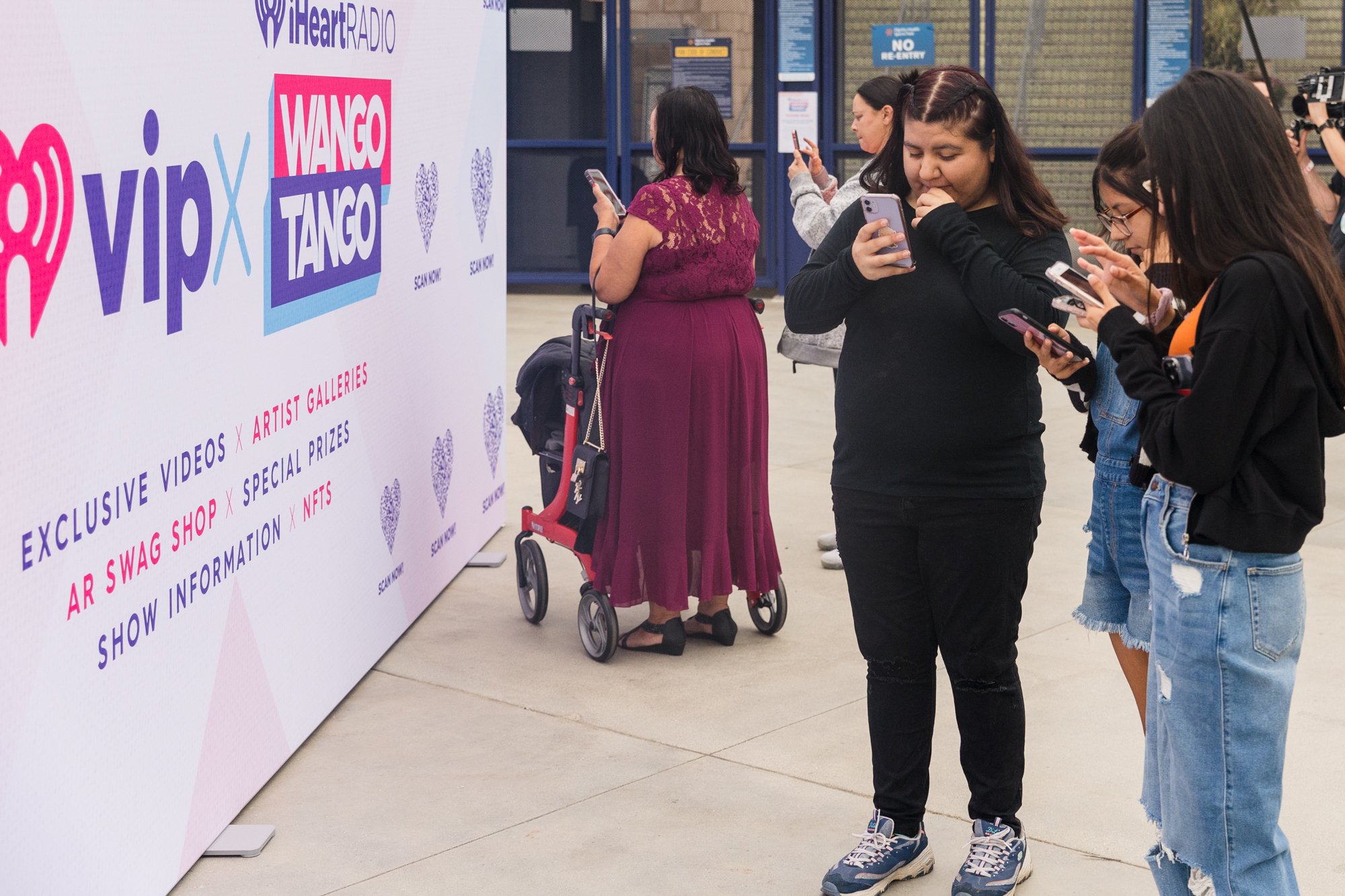 Festival Graphics Provided by A3 Visual
We provided a variety of graphics for this year's Wango Tango concert, including custom blockout banners and REX frame graphics, lollipop signs, SEG cube displays, and more. The majority of our work was placed at the venue's entrance, including the main step-and-repeat press wall and a number of iHeartRadio-branded cubes. The four main welcome banners each spanned 240" x 96" with additional banners measuring between 26" wide and 96" tall. We also provided 2 custom A-frames printed on ½" thick coroplast material, each 3' wide and 6' tall. These were placed on either side of the VIP Wango Tango Prize Pick-Up booth located inside the venue.
VIP guests were greeted by event organizers who carried custom iHeartRadio QR codes UV-printed on lollipop signs made of durable ¼ inch Sintra board. These signs enabled attendees to access additional information regarding their VIP ticket—similar to those graphics we produced for iHeartRadio's 2021 Daytime Stage in Las Vegas, Nevada earlier last year.
Beyond the fabrication and installation of the graphics themselves, our team also supplied design and creative services as well as hardware rentals.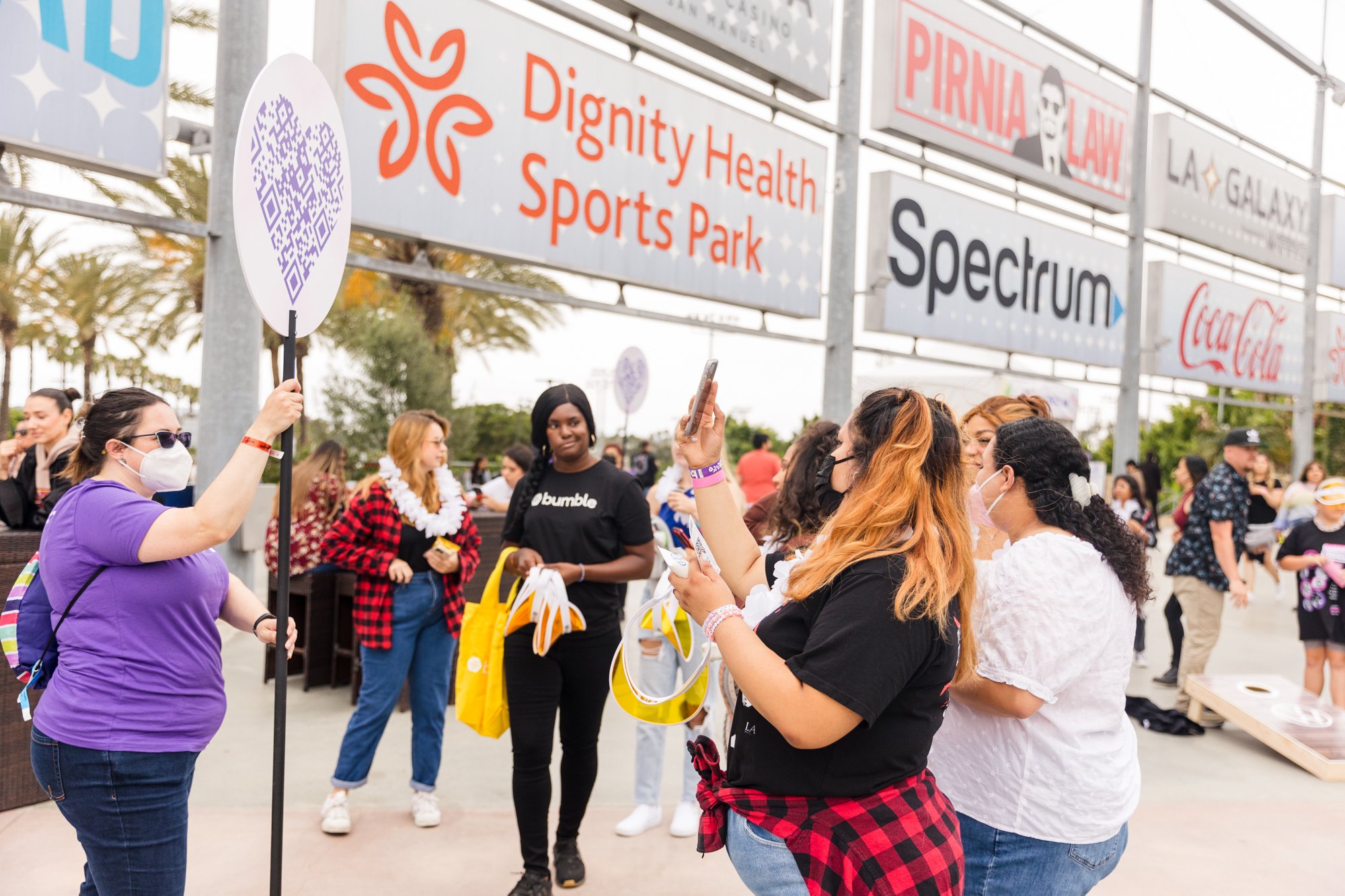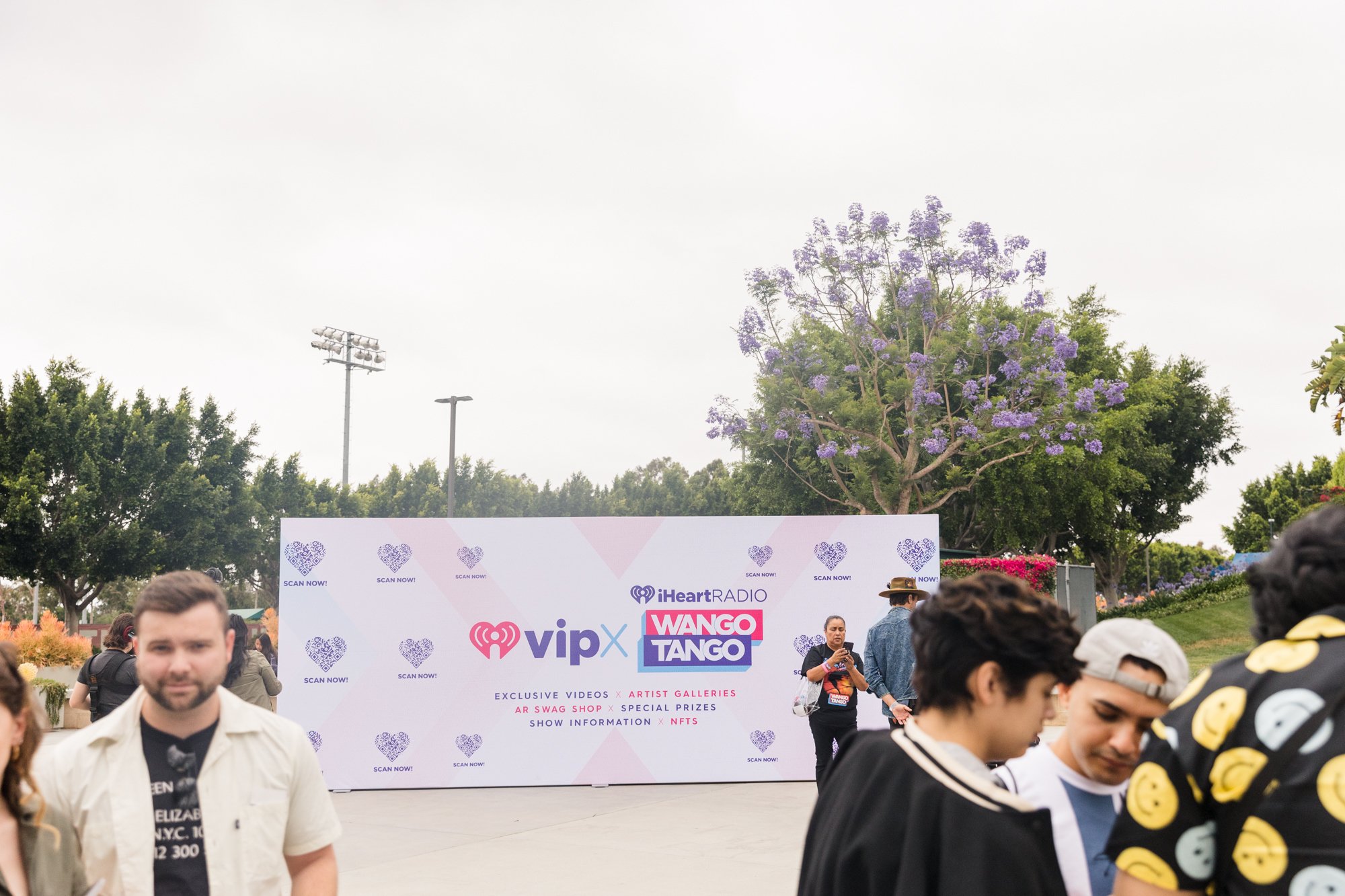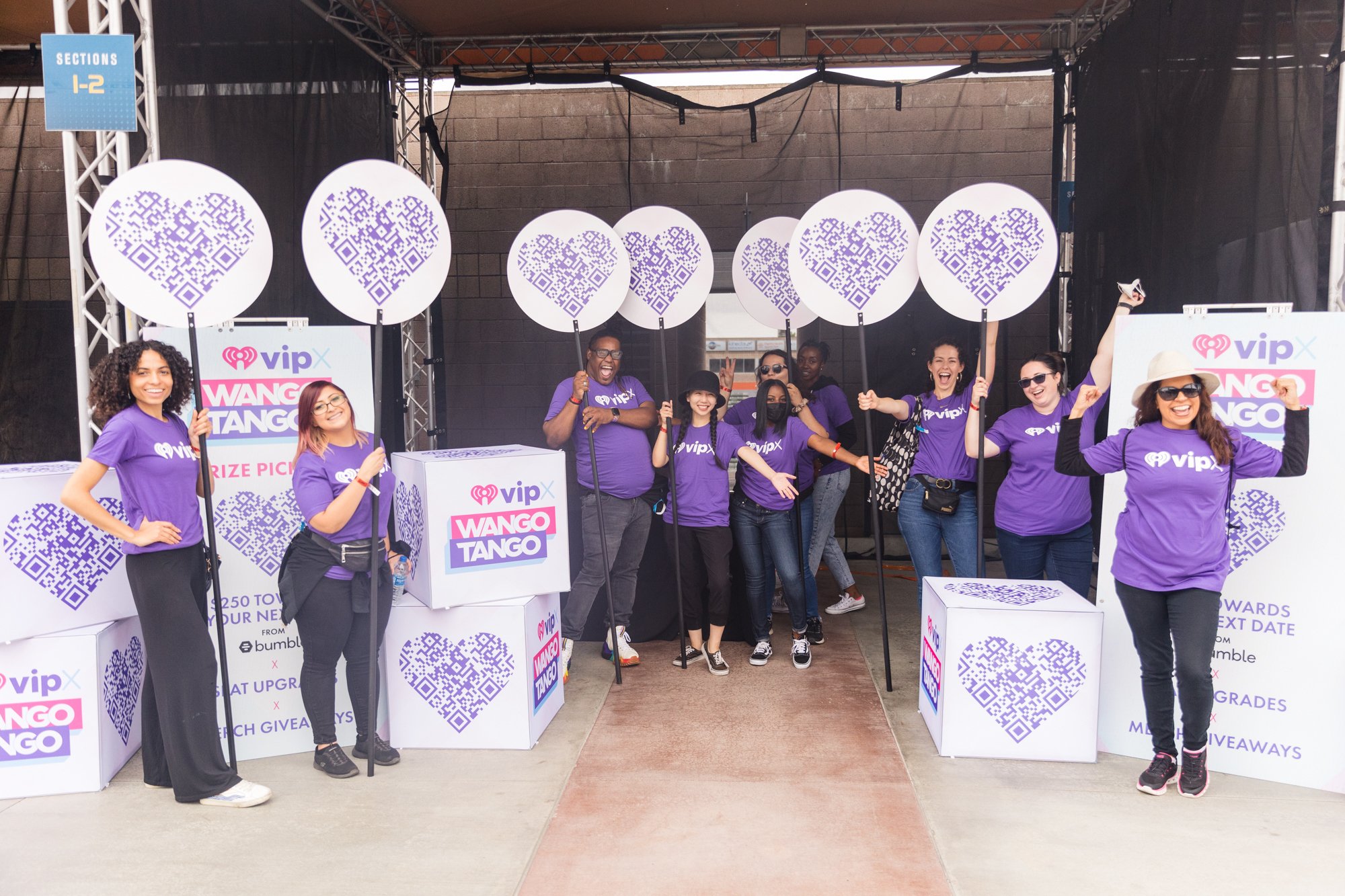 Print Graphics for Summer Venues and Outdoor Activations
Warmer weather almost always means more live outdoor events, and our team is gearing up for a busy season ahead. Especially for outdoor venues like concerts and sporting arenas, it's important that the materials used can withstand the typical wear and tear of guests while also handling unexpected changes in wind conditions.
We work closely with our client partners to ensure their larger-than-life activations keep guest safety at the forefront, but also that they don't miss out on the chance to make a bold first impression. From custom structures to stages, these temporary outdoor installations are designed to wow your attendees from the moment they arrive.
View more examples of our work at a3visual.com and request your free quote today.