For music-lovers and festival-goers all across the country, this summer has been one for the books. With in-person events and live concerts finally making their way back to the stage, attendees are once again finding themselves at the center of some of today's most captivating immersive activations and live entertainment venues. These installations are designed to drive awareness for the artists, brands, and sponsors while also creating loyalty among audiences and fans. Here's a closer look at some of our summer festival highlights.
THE STATE OF IN-PERSON ENTERTAINMENT IN A COVID-19 ERA
With most summer health and safety restrictions being lifted earlier this season, many found themselves returning to what life looked like before the pandemic began. With this year's Lollapalooza Music Festival setting the stage for what successful, preventative measures could look like if implemented at a large scale, the possibility of returning to in-person events quickly became far less daunting. Over the past few months, outdoor activations and festivals ramped up all summer long with the return of long-awaited events.
With the threat of the Delta variant this fall, festival organizers are finding new ways to keep attendees safe. From negative COVID test results to proof of vaccination, safe and in-person events are far from over.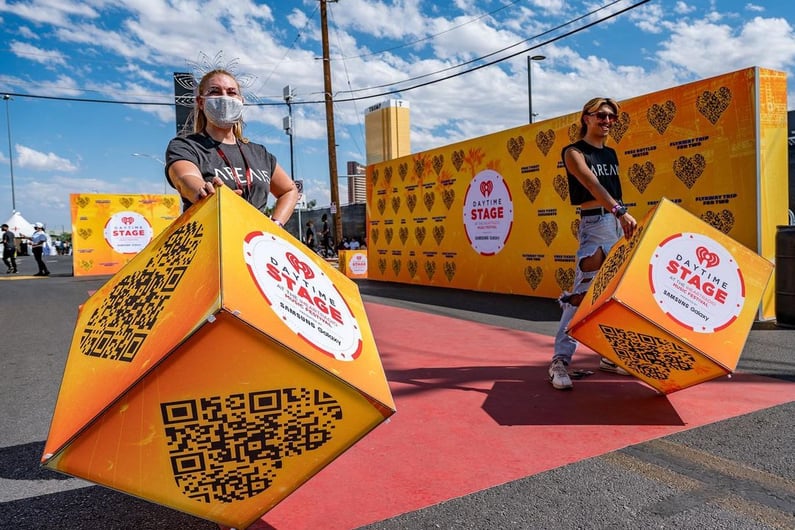 COMPREHENSIVE BRANDING INSTALLATIONS FOR MUSIC FESTIVALS
Especially when it comes to multi-day music festivals, it's crucial that the entire venue remains as cohesive as possible. From check-in kiosks to entrances, exits, breakout stages, VIP lounges, and more, graphics and other signage help drive the entire experience from start to finish.
Now more than ever, brands are searching for ways to re-engage with their most influential audiences. From sponsorship placements to immersive installations, these activations offer a hands-on way to celebrate fans and generate broader awareness for a product, brand, or service.
Our team of in-house designers work closely with event organizers to ensure every inch of print materials accurately reflects the existing brand collateral of a given festival.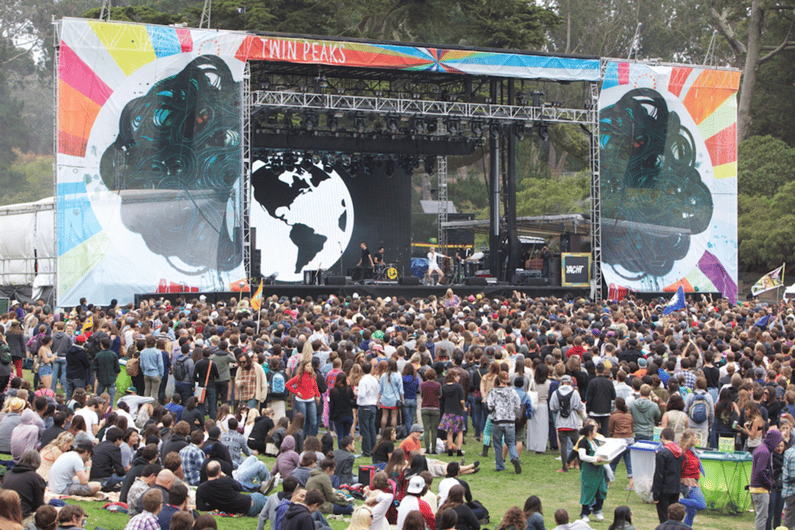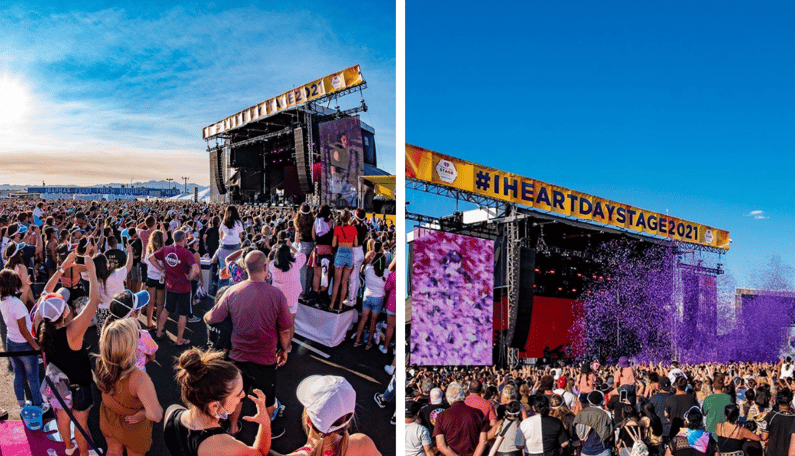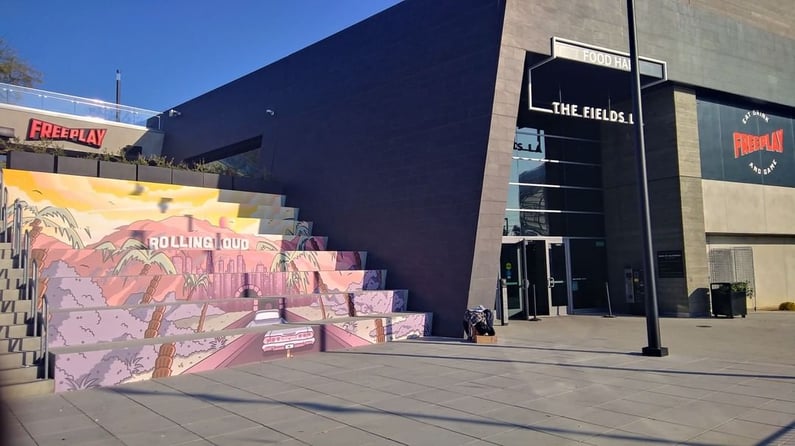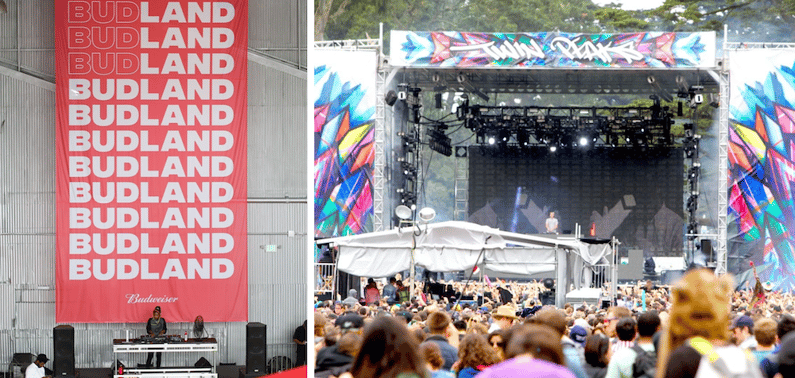 STAGE AND TENT GRAPHICS FOR VIRGINIA'S BLUE RIDGE ROCK FESTIVAL
Earlier this month, we completed production for Danville, Virginia's Blue Ridge Rock Festival. Our team focused on creating a number of custom graphics for each of the venue's stages and branded tent placements.
With six stages in total, printed banners needed to be attractive and durable, as well as highly visible for attendees in the crowd. Ranging from 46' wide and 5' tall to 97' wide and 6.5' tall, each graphic consisted of a primary header banner as well as individual side stage graphics. Made from 80/20 "Tight Mesh" vinyl, this material provides enhanced image quality while also providing excellent airflow and wind resistance—an ideal combination for outdoor applications and venues.
Measuring 10' wide and 7.5' tall, each canopy tent included a back wall built from custom TentTex material. TentTex's lightweight design is both water and mildew resistant, making these graphics perfect for long term storage and reusable applications.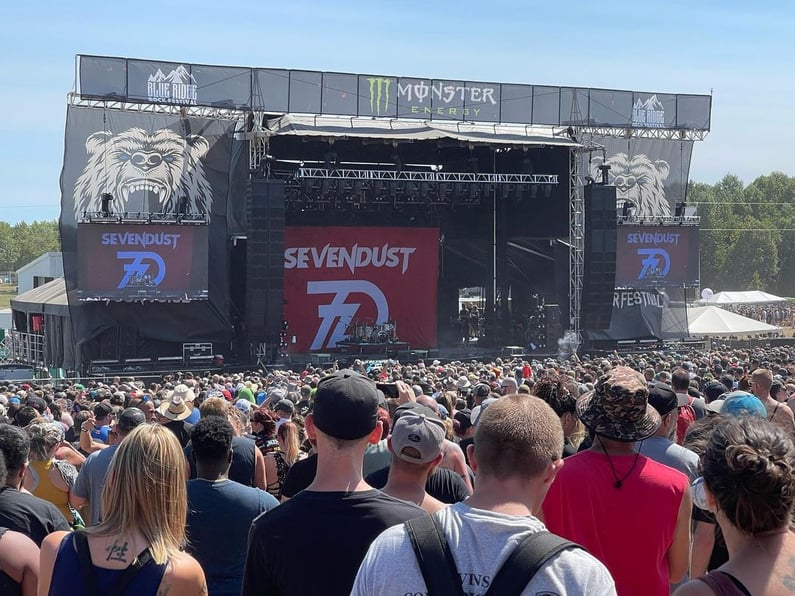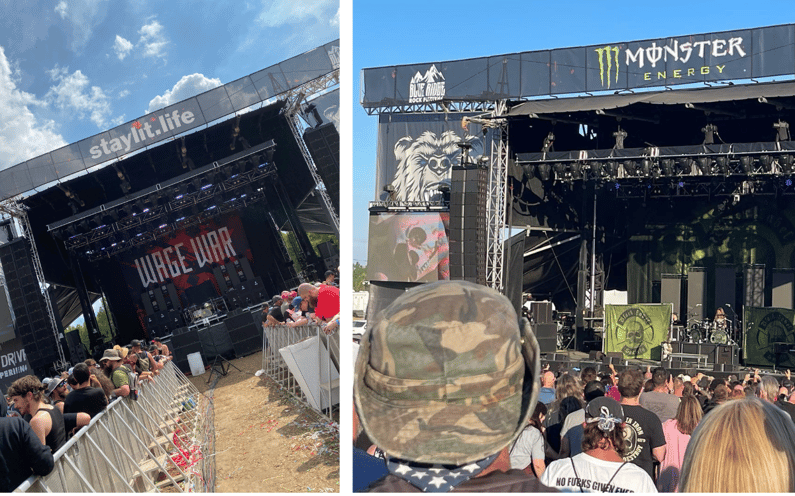 Photo by Cyrus Entezam of C.Ent Productions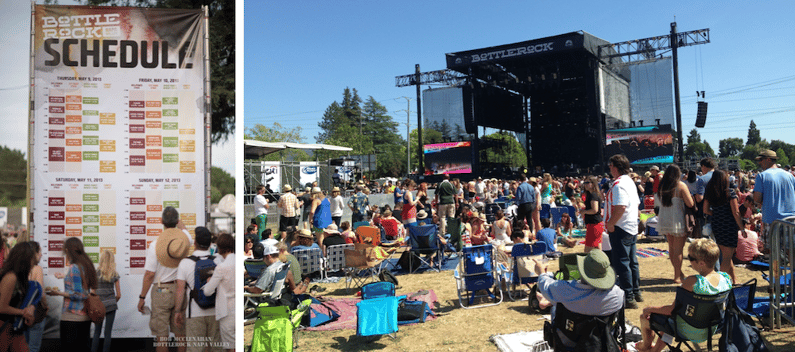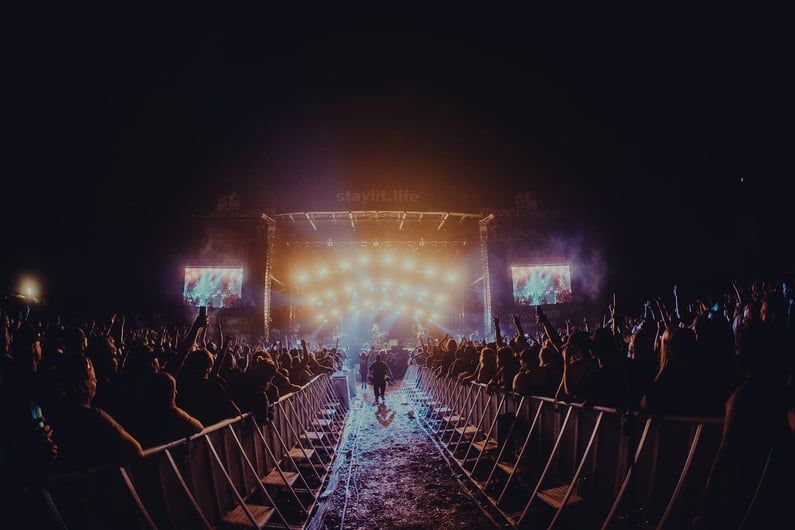 LARGE FORMAT PRINTING AND INSTALLATION WITH A3 VISUAL
Over the course of this past summer, our team helped bring a number of outdoor music festivals to life. These events are oftentimes some of our favorites, and it's not hard to see why. We love working with our clients and activation partners to create a truly immersive and unforgettable experience for their guests. From smaller, intimate concert halls to larger-than-life festival venues, these activations are all about bringing people together.
Interested in learning more about our festival and concert capabilities? We'd love to work with you. Request your free quote now at a3visual.com.