Our Miami facility recently replaced a series of pole banners in the Town of Surfside, Florida.
But there's more to these colorful holiday graphics than meets the eye: these banners will be recycled once they're removed from the poles, rather than piled up in a landfill.
POLE BANNER INSTALLATION IN SURFSIDE, FLORIDA
This pole banner campaign replaced one of our previous projects that had used traditional vinyl materials. These new holiday banners, however, were printed on our revolutionary PHOENIX Eco Banner substrate.
Typical pole banner campaigns are printed on non-recyclable PVC, resulting in the majority of graphics being thrown away. Especially for one-off events—like concerts, performances, and museum exhibits—there's often no way to reuse banners year after year. So for many cities and municipalities, this amounts to tens of thousands of pole banners being thrown out annually.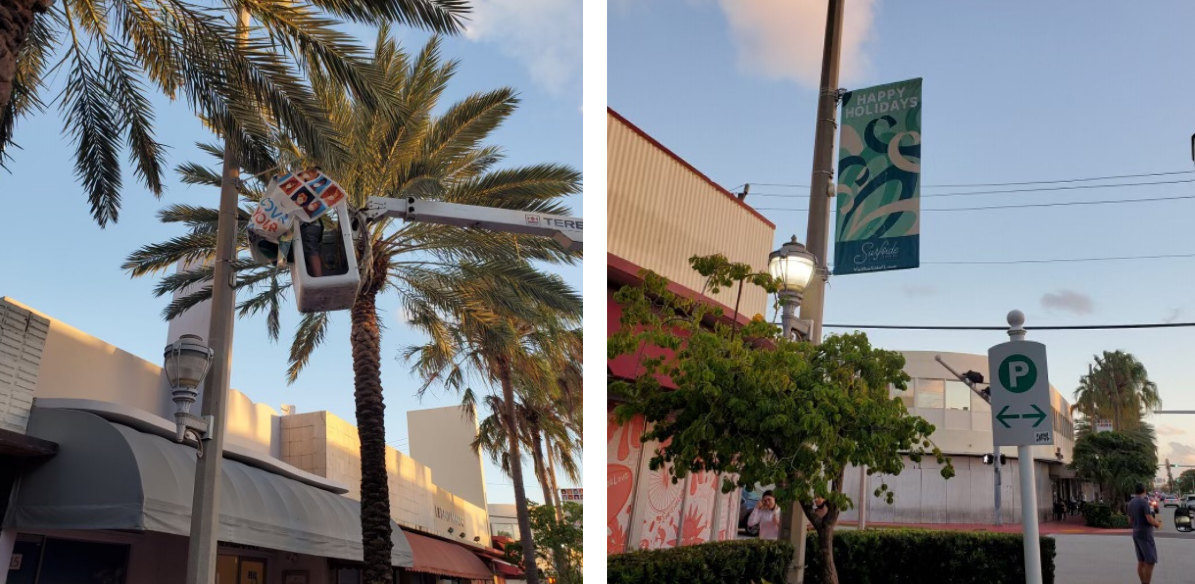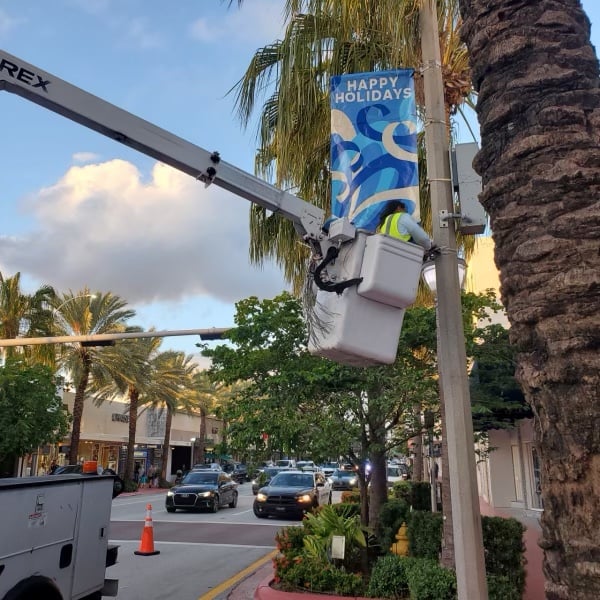 HOW RECYCLABLE BANNERS CAN MAKE A MEANINGFUL IMPACT
Some printers and manufacturers offer "up-cycling" services as a way to minimize waste, but these efforts do little to address real sustainability concerns. Most often, this results in vinyl banners and billboards being turned into bags, wallets, and other accessories. But A3 Visual is taking a different approach.
In an industry that is extremely vinyl-intensive, this recent pole banner installation offers just a glimpse of what's possible. Whether it's a city-wide street campaign or an installation at a professional sports complex or corporate campus, nearly all of these graphics can be replaced with a more sustainable alternative and avoid the landfill entirely.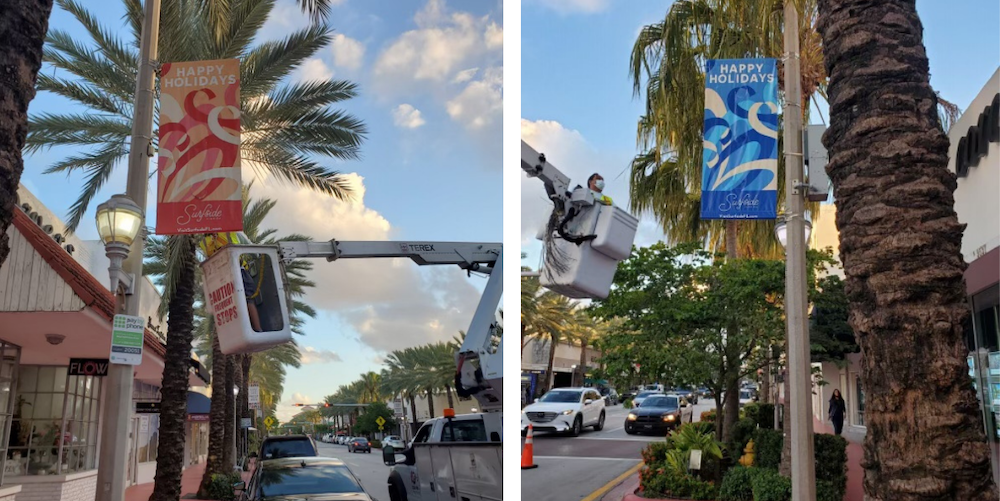 A3 VISUAL'S PHOENIX ECO BANNER
We acknowledge there's not only a need for more sustainable materials, but also an obligation to establish a more environmentally-friendly product lifecycle. Which is why we recover and recycle all PHOENIX Eco Banner materials, at no additional cost to our customers.
Made from lightweight polyethylene, our PHOENIX Eco Banners can be easily broken down and recycled into plastic pellets, which can then be used to manufacture entirely new products.
Our PHOENIX Eco Banner material offers incredible opportunities for second-life products, from decking surfaces to plastic crates, chairs, and more. Every pole banner campaign can be repurposed into a new product, helping to reduce landfill waste at a meaningful scale.
Interested in learning more about how you can incorporate PHOENIX Eco Banners into your next campaign? Contact us today.